Jan Murray: Redress
Jul 30th – Aug 22nd 2015
Richmond, 267 Church Street
Map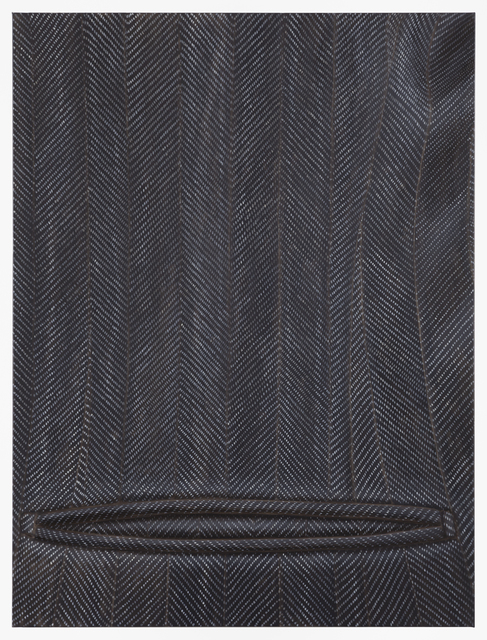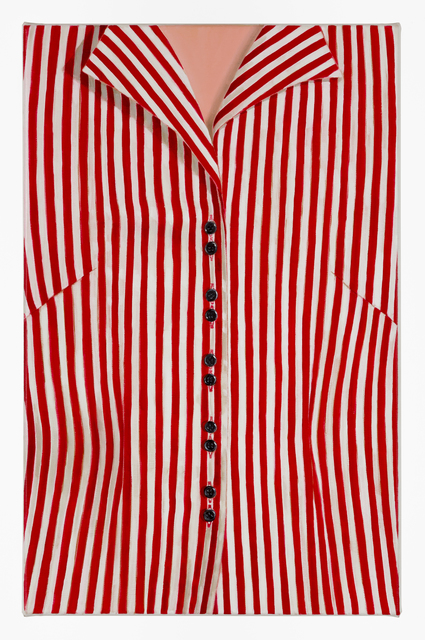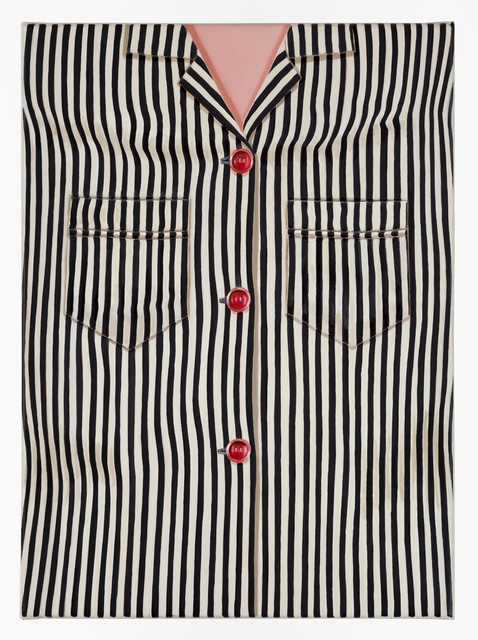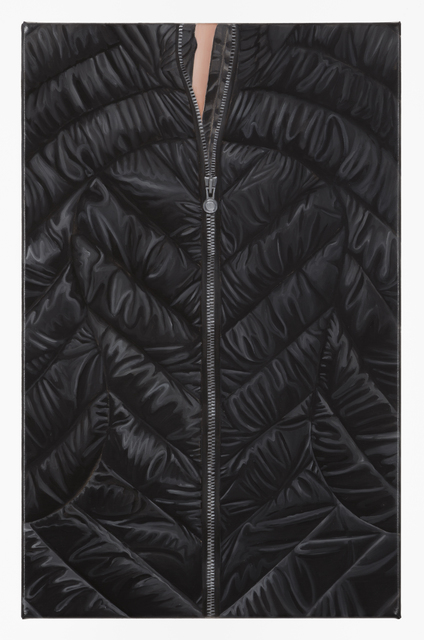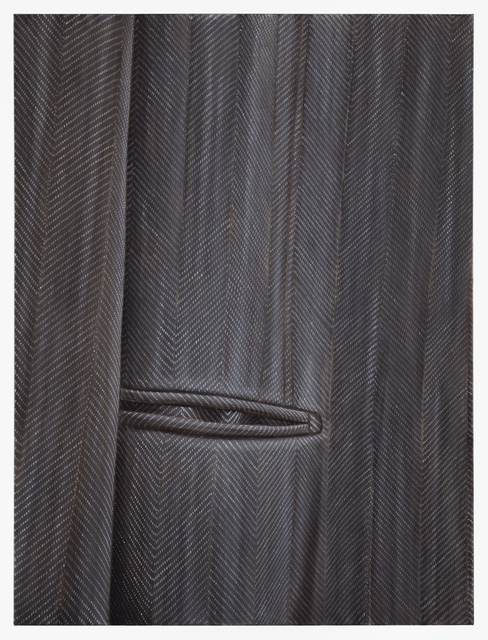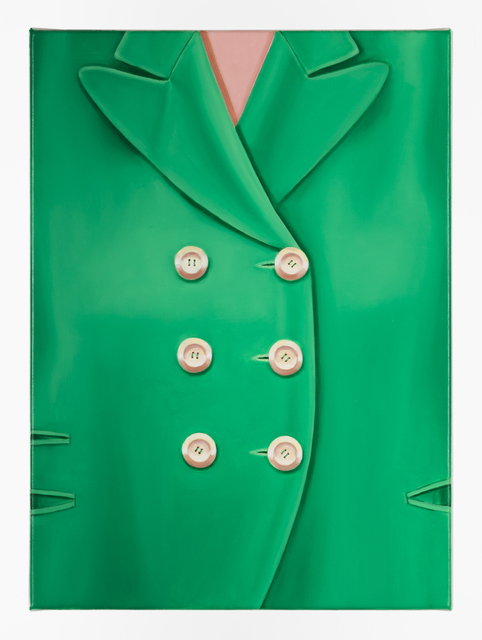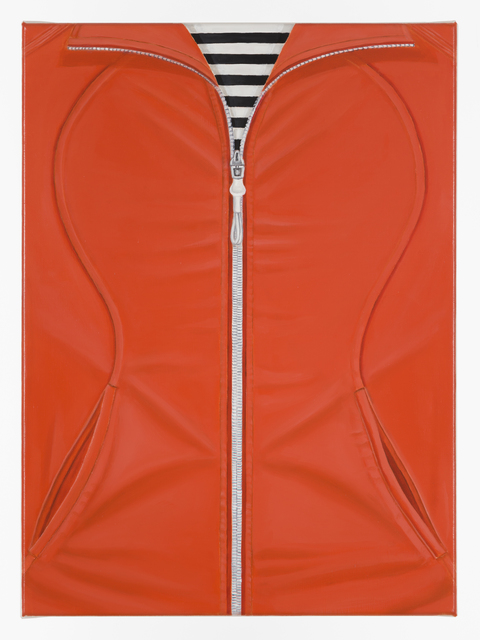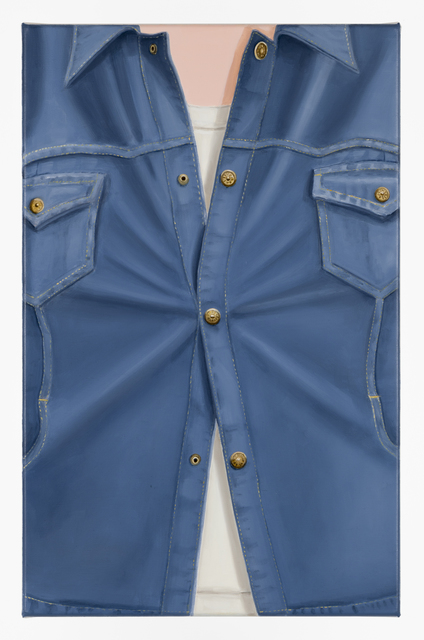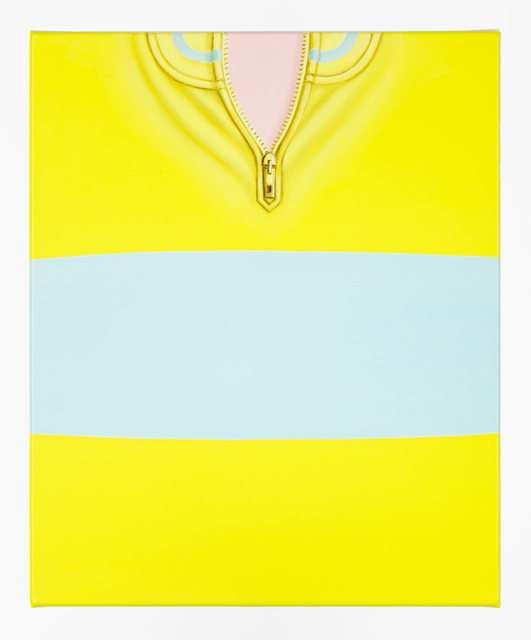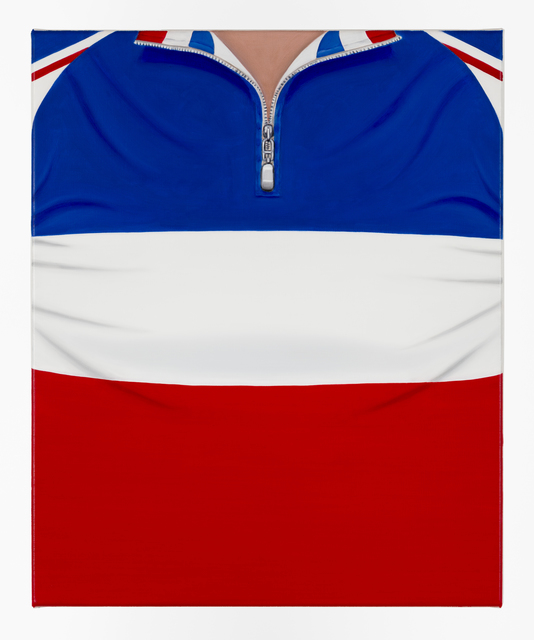 Press Release
Jan Murray's Redress consists of bodies of canvases that wear and portray clothing. These are not ordinary portraits, which illustrate, for example, the function of garments in covering and highlighting the contours of a human body, or which signal social status. Instead, they pay homage to clothing per se. Through synthesising an exceptional attention to detail, alluring colours, delicate layering and intricate technical accuracy, Murray draws our attention to objects that we live most of our lives wrapped up in.
Redress offers the chance to perceive and appreciate our everyday companions as precious material beings: it reminds us of the incredible beauty of these 'fundamental forms in our lives', to cite the artist, by cherishing their cuts, patterns, weaves and surfaces. In these paintings, clothing stands on its own, detached from its utilitarian task of offering comfort, cover and shelter to the human body.
Painting clothing requires a haptic eye willing and able to detect and follow the density of weaves, the gravity of folds and creases, the precision of stitches and the sensation of textures. Murray explains that the task she has taken is, for the most part, representational. She paints directly from life – from clothing – but her aim is not to recreate an exact replica. Colours and even patterns change in the process, as painting, the work of art, takes on a life of its own. This is a technical exercise she very much enjoys: to be able to achieve the quality, the feeling of the clothes she paints with.
In his famous The Art of Painting from 1693, Marshall Smith counselled painters of fabrics in poetic but practical terms: 'Taffatys and thin Silks must be full of Breaks and Flickerings; Sattens more Quick Lights, the Folds lying more soft and round; but Velvet the quickest, the deeps very dark' (1). Murray's impressive technical praxis provides a sense of continuity, from court portraits of 'fine style' of earlier centuries to the fashion textiles of our contemporary times. In her work, traditional velvets, silks, herring-bone tweeds and the synthetic techno-fabrics of the modern world are executed with an equal amount of attentive enthusiasm, skill and care. Her brush grasps the tactile surfaces, varying opacities, folds, shininess and shadows of fabrics in a way that appreciates the life of clothing, where buttons and buttonholes, seams, pockets, stitches, zippers and zipper tags are respected as vital to the material being of the garment.
In this manner, Murray offers an exquisite gallery of contemporary clothing, from pyjamas to sportswear and haute couture design, painted to the finest detail. One could claim that the series can be viewed as a technical guideline, a situated grammar of how to paint contemporary clothing. In this endeavour, the artist aspires not to a literal interpretation or facsimile, but to represent the material architecture of the textural object.
In these paintings, technicity blends with intimacy (2). Most of the clothing has been worn by the artist herself – that is, she knows the clothing she has painted by her body; the bodily sensations of the fabrics and cuts live in her painting. In this sense, there is an intimate autobiographical aspect to the series: this is a family portrait of sorts. Among the garments are the red-striped cotton blouse she gave to her mother as a gift and later wore after her passing; her sister's burgundy blouse – an identical twin to Murray's own black one; and her partner's clothing, including cycling gear, both contemporary and vintage.
With a humorous tone, Murray calls some of the clothing portraits by the names of their designers. The tangerine sweatshirt is titled 'Lulu', in reference to the Canadian yoga brand of Lululemon; the green velvety silk vest painting, 'Theodore', stands in for the Australian fashion house of Scanlan Theodore; and the steam-folded burgundy blouse, 'Issey', is an homage to the talent of Japanese fashion icon, Issey Miyake. This act of naming cleverly appends the autobiographical familial narrative, linking the paintings to consumer culture – a theme which Murray has also explored in her earlier 'shopping bag' series.
Consumer culture, like family portraits, is densely filled with desires. That these paintings are presented as bust portraits of clothing only emphasises this aspect: the upper body is all we can perceive, and only a hint of the skin, of the décolleté, is revealed. There is certain suggestiveness to this choice of perspective: it gestures toward that which closes but can be opened up too (3); to buttons, zippers and pocket openings of all sorts.
In their enigmatic and enticingly smooth combination of suberb technicity and delicate intimacy, these works of art speak to the love of clothing and painting.
Katve-Kaisa Kontturi, June 2015.
References:
1 Reynolds, Anna. In Fine Style: The Art of Tudor and Stuart Fashion. London: Royal Collection Trust, 2013.
2 Technicity is a concept used by certain contemporary philosophers. Compared with 'technique' 'technicity' gestures more towards the creative potential that always lies in the technical process; hence it underlines that technical detailing is not only about technique.
3 Edwards, Nina. On the Button: The Significance of an Ordinary Item. London: I. B. Tauris, 2012; Friedel, Robert. Zipper: An Exploration in Novelty. New York: W.W. Norton, 1994.
Follow Artists In This Show