Chemould Prescott Road
Art Basel 2017
The use of written language has been one of the most defining developments in visual art. Art and Text goes back to seminal artworks in the twentieth century as seen in the works of Rene Magritte where he used text for surrealist subversion.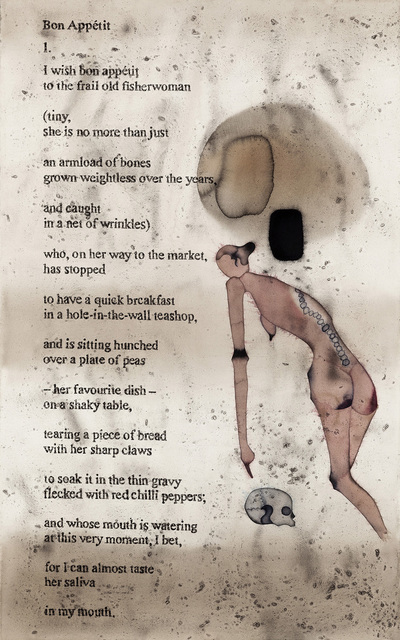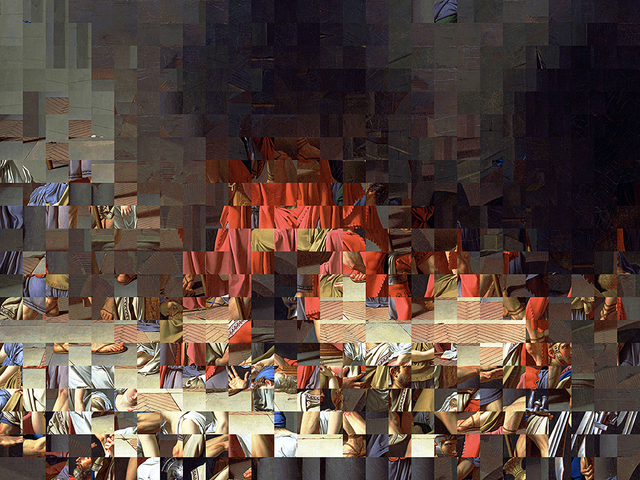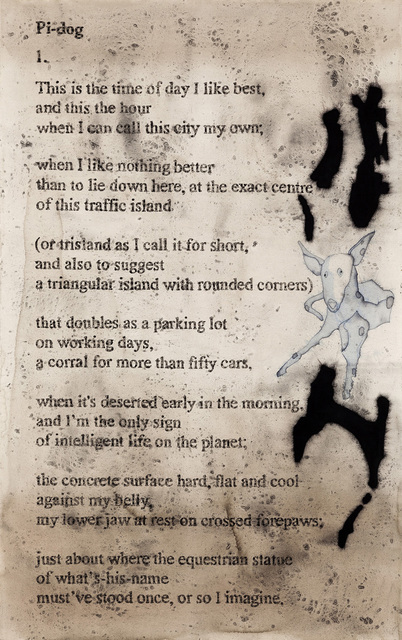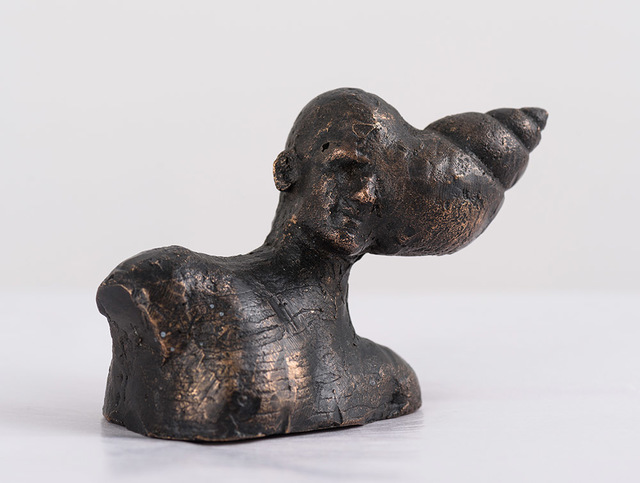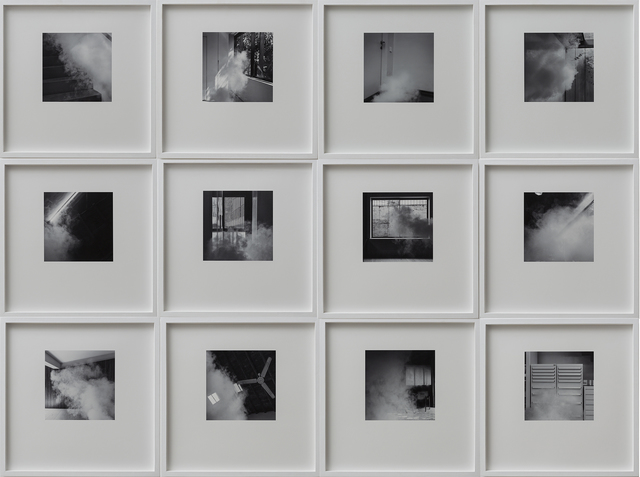 Press Release
Atul Dodiya
Among several preoccupations of Atul Dodiya, the world of poets and poetry have constantly engaged him. His paintings often cross paths with his favourite poets, creating dialogues with the visual elements in the work which may or may nor have a direct conversation with that of the poet.
In these series of works titled, The Kala Ghoda Paintings, Dodiya referred to one of his favourite poets, Arun Kolatkar, the ubiquitous, quirky, evocative Bombay through The Kala Ghoda Poems. While Atul's paintings are usually set in his city of birth, Kala Ghoda is the quintessential district of Bombay, encoded with history in its landscape, that Kolatkar embeds into his poems.
The large paperworks, encrusted with marble dust, painted in watery texture, Dodiya creates graphic elements with text that entwines with painterly gestures, the paper moist enough to absorb the unique spread of watercolour, as always with masterful control by the artist.
Jitish Kallat
Studying the ever present moment, these Rain Studies capture descending raindrops to make a cosmic pattern on paper. These art works participate in the near currents of the atmospheric to summon images that invoke the astronomical. During rain-showers, with the drawing paper held out to the sky, Kallat steps outdoors. The drawing thus becomes a rainwater receptacle with constellations of descending raindrops settling on the paper. This short duration of time, measured through the artist's breath cycles are marked as BC on the drawings. Once overlaid with a spray of dark pigment and wiped dry, the resultant image invokes galaxy clusters or stellar maps of the distant universe. The drawing thus becomes a contemplative instrument that momentarily enters the flows in our localized environment, to exponentially shift orders of magnitude probing ideas of deep space, time, scale and location.
Mithu Sen
The unnoticed, abandoned, impermanent toys and unusual belongings, seen as Mithu Sen's childhood imprints entangled with each other from her Museum Of Unbelonging collection are now appearing as morphed figures with new identities in We unfinish each other. Sen is mummifying the objects, and in a way, she is reincarnating them with stronger bodies of bronze to withstand time.
Shilpa Gupta
These Untitled staged photographs are a distinct reflection of Shilpa Gupta's repertoire of working with the gray area, literally and metaphorically. This work embodies her penchant for bringing to the fore anomalies that exist surreptiously in our everyday lives. Be it a conflict existing globally or personally, this gray is symptomatic of the space that exists outside the binary of black and white. This smoke also tethers on the voice of the 'Other', offering varied explanations of the un-understood. Smoke (haziness or volatility) which hovers at the edges of tight definitions, is challenging this very sense of clarity/uniformity.
Reena Kallat
A landscape which has mutated into a plea for peace, Garden of Forking Paths, contains a hybridized flora and fauna symbolically unifying the politically partitioned nations. They are otherwise fore-grounded as national symbols, which get combined, symbolically unifying the politically partitioned countries they represent. In the painting you'll find conjoined animals and flowers from India/Pakistan, Ireland/UK, Israel/Palestine, North and South Korea, Macedonia/Serbia, Austria/Hungary, US/Mexico or US/Cuba. As if by the defiance of nature in acknowledging the man-made divisions on the ground this paranormal setting appears like a poetic provocation from the past or a proposition for an imagined future when indeed they may reunite. Running across the landscape is the motif of the electrical cable. These conduits of contact that transmit ideas and information, bringing people together, become painstakingly woven entanglements that morph into barbed wires like barriers prodding us to think of the many bonds and borders that make our complex existence.
Sonia Khurana
In Sleep Wrestlers [ M-other ] II, the generational dimension marks time in two lives but also in the different moments of history they have witnessed, emphasized by the lenticular print espousing movement.
Mirroring and twinning are a frequent preoccupation in both topic and image-making in the work of Sonia Khurana. They now acquire a new dimension because there would be two women, two prone bodies, ostensibly mother and daughter, but also two different states of mind.
The shift from horizontal to vertical is a powerful one. Sleep and death are on the mythic, horizontal axis. Each shift is simulated as a time-lapse edit. The work creates its own rhythm for the curious mobility of the immobile in sleep, presented in compressed time.
Rashid Rana
Rashid Rana takes loaded images including iconic paintings and reconfigures them to evoke a different era and place. He uses famous historical paintings as source material and then reassembles them to resemble media images of violence; bomb blasts, fires, and dismemberment. In doing so, history becomes the raw material re-contextualized for addressing the present. Rana's practice is an act of unstaging. In War Within V, Rana has discombobulated the iconic neoclassical painting titled the 'Oath of the Horatii' by Jacques Louis David and brought awareness to the common theme between the two time frames - 17th century and present day - of the purposelessness of war, conflict and death.
Dhruvi Acharya
Mother Earth
Poignantly titled Mother Earth, this work takes on the contours of a fettered landscape to allow for a space of contemplation about the shared human existence. It focuses on the psychological and emotional aspects of life in a world teeming with discord, violence and pollution. Employing her trademark dark wry humour, she creates a world where thoughts have a visibility and where her protagonists within that world live and metamorphose by the logic of that world.
The small format works contain her lusciously painted world where human forms morph to match their mental state. Comic book inspired, using empty thought and speech bubbles these works convey ineffable emotions, and memory drawings that fade in and out of layers of paints; merging the past, the present and imagined futures.
Follow Artists In This Show