Margaret Rose Vendryes: The African Diva Project
Margaret Rose Vendryes' African Diva Project explores the role of gender in African cultures and in contemporary society. Each square canvas is modeled after an LP cover featuring a Black female music legend wearing an African tribal mask. While these masks are traditionally dance
May 21st – Jul 12th 2015
Boston, 169 Newbury St.
Map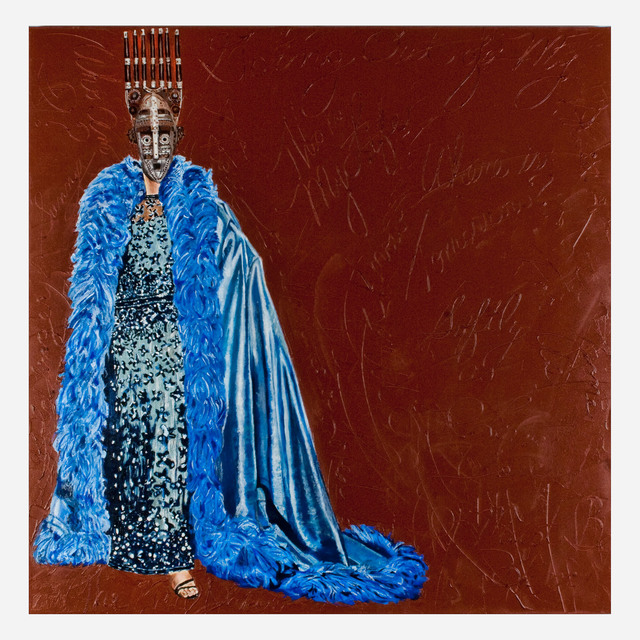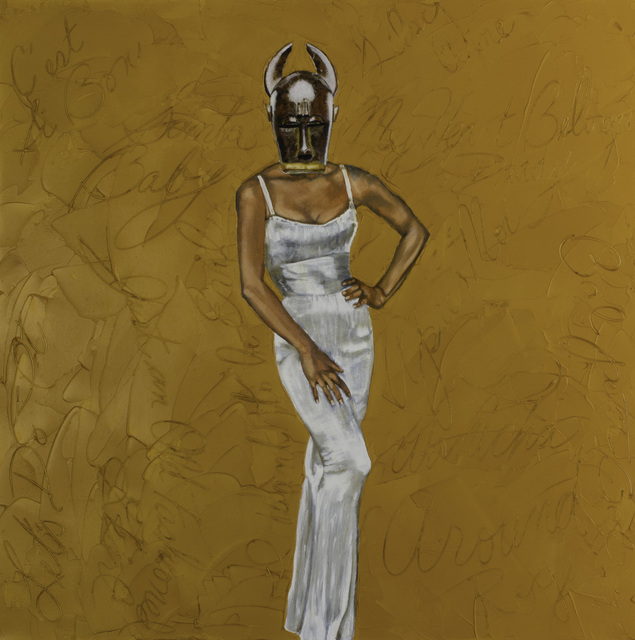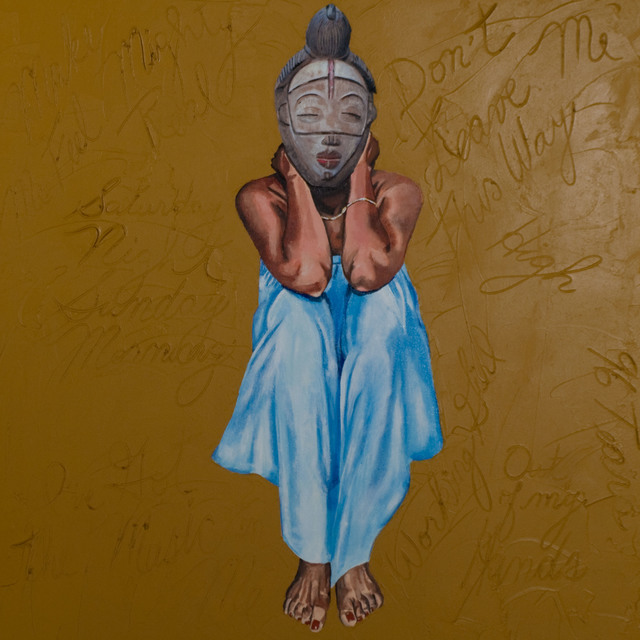 Press Release
Margaret Rose Vendryes: The African Diva Project
On Exhibit at Childs Gallery Boston
May 21st – July 12th
Margaret Rose Vendryes' African Diva Project confronts issues surrounding cultural and gender identity through the marriage of popular western and traditional African imagery. Each canvas in the series is modelled after an LP cover or promotional image featuring a famous black female performer. The figures wear African masks, chosen specifically for each Diva based upon compatibility of character and aesthetic. Traditionally, such masks are worn almost exclusively by men to dance the parts of both male and female deities and ancestors; by placing these masks on female music legends, Vendryes empowers her Divas while also questioning the role of race, gender, and beauty in contemporary society.
The series began in 2005 when Vendryes was gifted with a copy of Donna Summer's album Four Seasons of Love, which featured a striking image of the singer posed as Marilyn Monroe. Vendryes reinterpreted the image as Donnalyn Summeroe in which Summer (as Monroe) dons a mask and stands surrounded by her song titles and lyrics. This initial painting inspired the first series of The African Diva Project, entitled "Side A," which depicts full-figure portraits of soloists wearing masks painted on paper then applied to the canvas. "Side A" is followed by a new group of works, "Side B," where the painted paper masks are replaced by eye-catching actual African masks, adding a dimensionality to the paintings that invites interaction between the viewer and the Diva.
Informed by feminist ideology, Vendryes removes the performers from their original image and provides them with masks usually worn by men, thus liberating the Divas from album covers rife with western patriarchal notions of beauty and sexuality. Yet the figures are still surrounded by song titles and lyrics tying them back to an industry largely designed and dominated by men. The Divas persist, however, resilient against an environment demanding confirmation to a specific packaging, presentation, and mentality. These are not performers merely hiding behind a physical object; rather they are imbued with the power of their mask, making them strong, determined, beautiful, and sensual in their own right and on their own terms.
Vendryes' juxtaposition of western and African imagery also addresses diaspora as both the dissemination and loss of heritage as well as that heritage's subsequent reinterpretation. The artist's Divas are both products of physical and cultural diffusion as well their existence in a specific time, location, and context. Presented as amalgamations of African traditions and American popular culture, Vendryes ties her paintings to experiences that span oceans and generations, allowing the Divas to provide a framework for discussion of identity as it pertains to the past, present, and future.
Vendryes is a noted art historian and scholar on the work of Harlem Renaissance figurative sculptor Richmond Barthé. Though she has not always referred to herself as a visual artist, sketching and drawing has been a part of her life since childhood. She briefly studied costume design early in her college career; her training in theatricality is still very much evident in the intricate masks and flashy costumes of the Divas. After moving into Fine Arts and taking studio classes, Vendryes found herself drawn to the vibrant colors which permeate her figures and backgrounds. Vendryes went on to earn her MA in Art History from Tulane University and her doctorate from Princeton University. Her Art History background plays a crucial role in informing her work, not only in the concept of mask-as-object but also in color choices and compositions that reference bygone eras and styles of painting. She has taught African American Studies and Art History at Princeton, Amherst, and Wellesley College, lectured in Kenya and Panama, and conducted research in Jamaica, Haiti, and Italy. Vendryes also serves as a consultant and curator of the Fine Arts Collection at the Amistad Research Center in New Orleans and is on the board of directors for the Leslie Lohman Museum of Gay and Lesbian Art. Her art is held in many private collections and has been part of many juried exhibitions.
Margaret Rose Vendryes will attend the exhibition's opening reception at Childs Gallery on Thursday May 21st, between 6:00 and 8:00pm. The public is welcome to attend.
Follow Artists In This Show