BOY MEETS GIRL
Danny Fox, Dale Lewis, Bernhard Martin, Gorka Mohamed
Mar 9th – May 6th
Cologne, Wormser Strasse 23
Map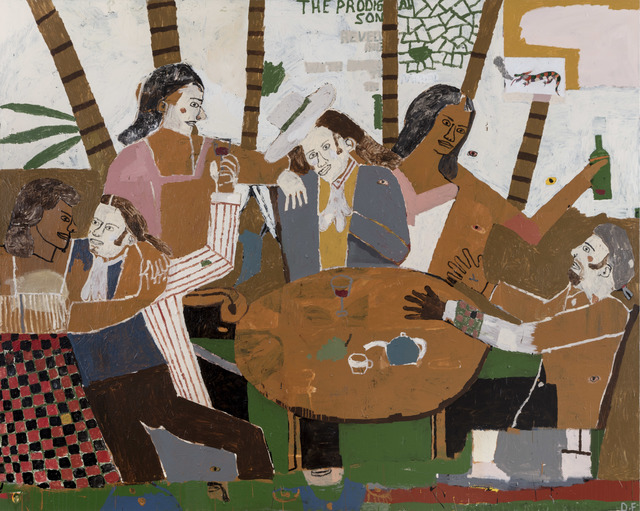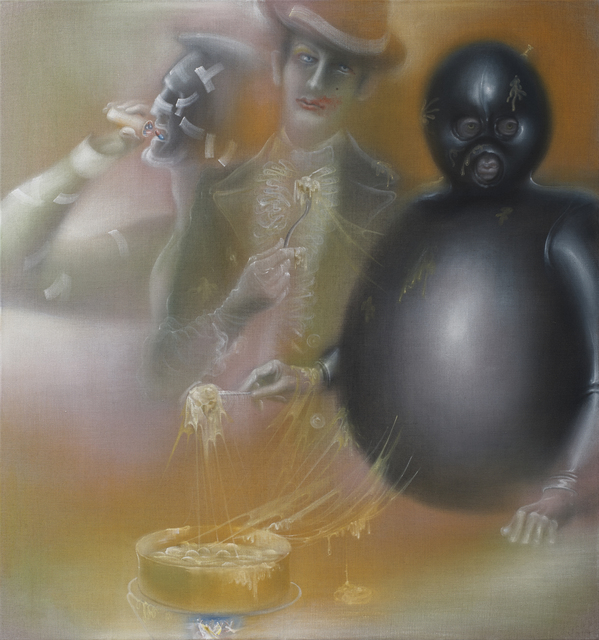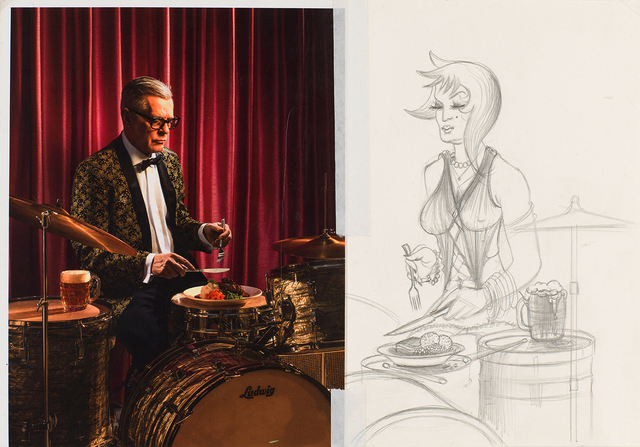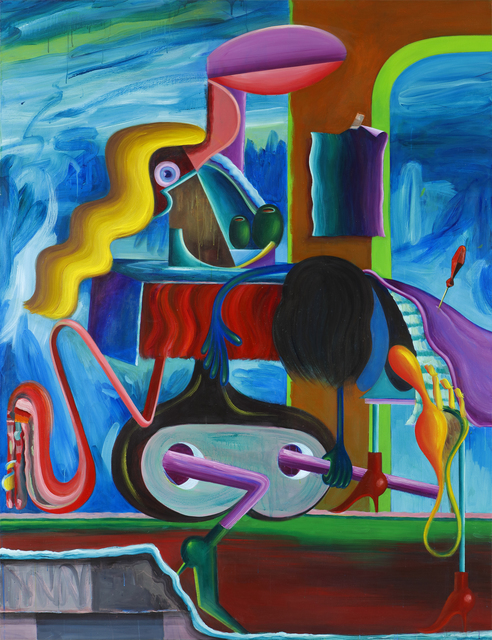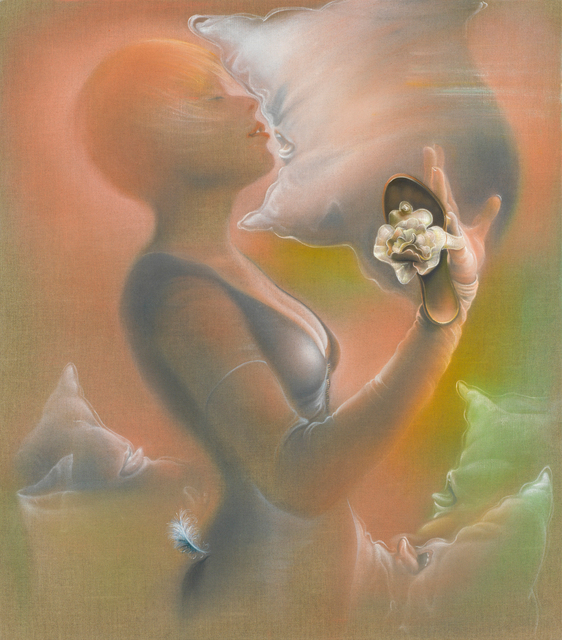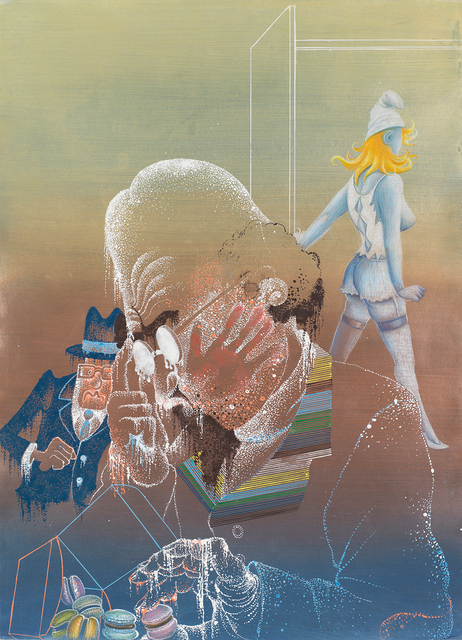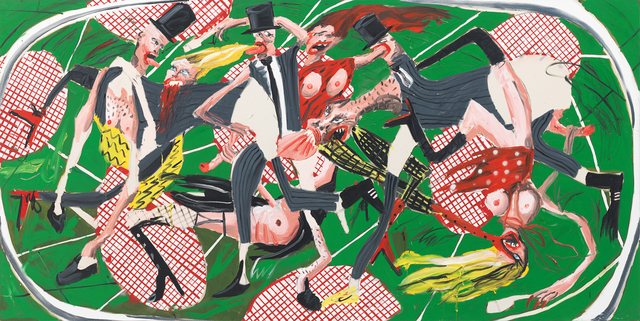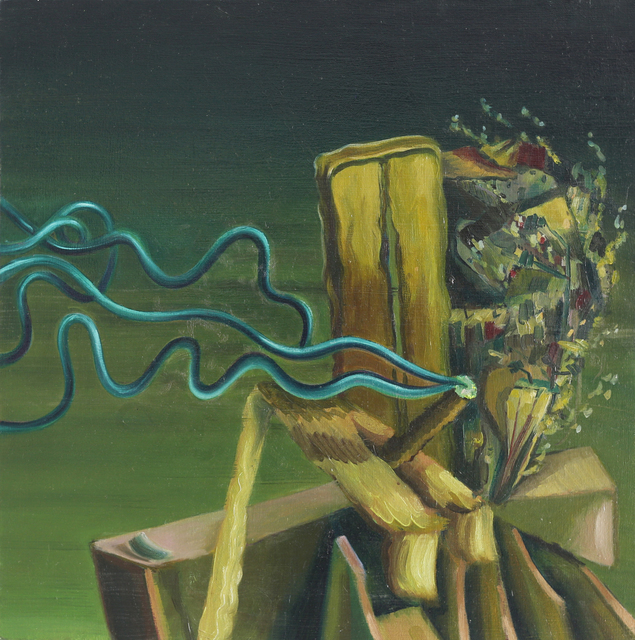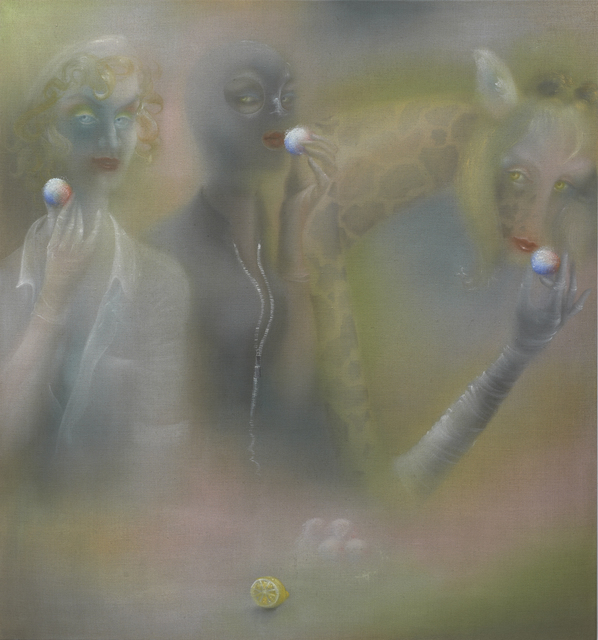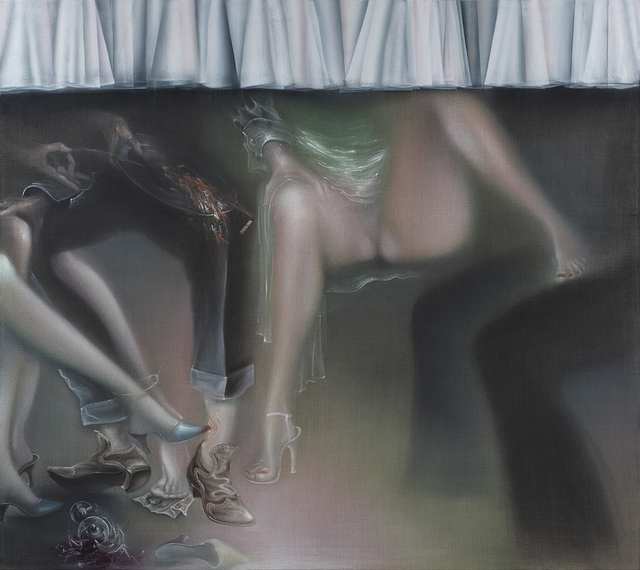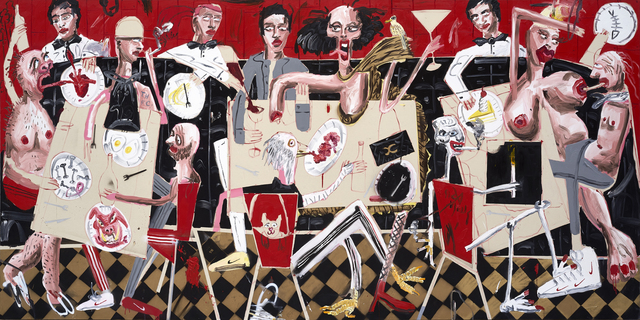 Press Release
"There has never been a first-rank woman artist, only men are capable of aesthetic greatness."
The late Great British art critic Brian Sewell.
CHOI&LAGER is delighted to present 'Boy Meets Girl', an exhibition of new work by four painters, Dale Lewis, Gorka Mohamed, Danny Fox and Bernhard Martin; all of whom are male and share an admiration for the work of "first-rank woman artist" Rose Wylie. The exhibition title refers to Wylie's painting of the same name. Wylie and her work becomes a meeting place and a departure point, where the artist's have been invited by Wylie to participate. I contribute this text, as a painter, as an admirer, and as a friend of the artist. Wylie's energy and optimism is contagious, this exhibition is surely testament to experiencing the artist and her painting on a profound level. 2018 has been coined by some as "year of the woman", so if it appears old fashioned to bring together four male painters, it is at least fitting that they use their "aesthetic greatness" to pay homage to this woman. Like any painter worth their salt, each find it necessary to paint, as a means to function, as is to drink, eat and shit. Artists pull up a metaphorical table and share in this compulsion, we see the table in all its guises reoccur throughout the show.
Bernhard Martin warmly invites us to indulge under the table, his palate radiating off the linen in scenes that are shocking and at once compelling. Beyond the bizarre scenes of inflatable rubber suits and women transmuting into giraffes, Martin entices us with the exquisite possibilities of paint. With the energy of an abstract expressionist, excess is laid bare, around and upon the tables in Dale Lewis's expansive canvases. Bodies tumble and fornicate, activated by paint as a material. Danny Fox adds some wonky perspective as male figures sit around a wonderfully wonky table, revelling on a desert island in the company of promiscuous women. The carnival continues in the paintings of Gorka Mohamed, women are liberated through abstraction and contortion, their gaze breaks the fourth wall and confront the viewer with a hilarious, if not mocking sense of humour.
While each painter all have their own methods and distinct styles, what is prevalent is a keenness to unpick societies truths through the absurd, the grotesque, metaphorical and figurative means. The recent 'Presidents Club' scandal springs to mind. A British 'men only' elite exposed by undercover journalists. The men in tuxedos leered at, fondled and propositioned scantily clad hostess's, simultaneously stuffing their bellies with foie gras and fine wine. All of this in the aid of children's charities. One can't expect to be surprised by such behaviour, however there can be no denial that in 2018 there is a huge appetite for change. By choosing the irreverent title of Boy Meets Girl, Rose Wylie manages to subvert the idea of presenting four male painters. Bestowing the men as boys and herself as a girl, we ask whether painting in 2018 has the capacity to break down social and sexual hierarches?
Boy meets Girl is the first in a two part exhibition of painting, followed by Girl Meets Boy in 2019.
Written by Liam Scully
DANNY FOX was born in 1986 in St Ives, Cornwall, and currently lives and works between Los Angeles and London. Last year, Fox was the youngest artist to have a solo exhibition at the historic The Redfern Gallery, London. Fox's work has been reviewed by such periodicals as Modern Painters, TATE Magazine, The Saatchi Gallery Magazine, Wall Street International and Purple Magazine and written about by artists and critics including Wes Lang, Sue Webster, Arty Nelson and Edward Lucie-Smith.
DALE LEWIS completed a BA in Fine Art at London Guildhall in 2002, and a MFA at Brighton in 2006. He was the recipient of the 2016 Jerwood Painting Fellowship, and completed the Zabludowicz Residency in New York City in 2017. In spring 2018, Lewis will undertake a residency at the Arsenal in Montreal. Lewis' work features in international collections including the Saatchi Collection, David Roberts Art Foundation and the Zabludowicz Collection. Lewis lives and works in London.
BERNHARD MARTIN was born in Hannover in 1966. Some of his most important solo exhibitions include the Städtische Galerie Wolfsburg (2008/09), the Arario Museum in Seoul (2006), Villa Arson in Nizza and the MAMACO in Geneva (2002), P.S.1 in New York City (2001), and at the Friedericianum in Kassel (1993). Additionally, Martin has participated in numerous group shows within Germany as well as internationally, including at the Künstlerhaus Bethanien in Berlin (2008), the Kunsthalle Mannheim (2006), the Museum der Moderne in Salzburg (2005), the Migros Museum für Gegenwartskunst in Zurich (2004), the ZKM in Karlsruhe, and at the Frankfurter Kunstverein (2003). Works of Bernhard Martin are also included in the Museum of Contemporary Art in Geneva, the Rubell Collection, MoMA, collection of Deutsche Bank, and the Arario Museum in Seoul. In 2008, Martin, was awarded with the Art Prize of the City of Wolfsburg.
GORKA MOHAMED (Santander, 1978) lives and works in London. He studied painting at Goldsmiths, University of London and at the Massana School in Barcelona. Among his latest exhibitions are: CHOI&LAGER (Cologne, 2016) Tautologies Galeria b'ONE (Seoul, Korea, 2010), Toon Toon, Siboney Gallery (Santander, 2010), Ventriloquist, Timothy Taylor Gallery (London, 2009) and Future Plans (curated by Lorena and Maria del Corral), Sala Baluarte (Pamplona, 2007). He has recently been selected for the Creekside Open prize (London) by the artist Dexter Dalwood.
Follow Artists In This Show