Union Pacific
A group show featuring new works by: Angela Kallus, Brian Porray, Philip Denker, & David Ryan
Nov 19th, 2016 – Jan 2nd, 2017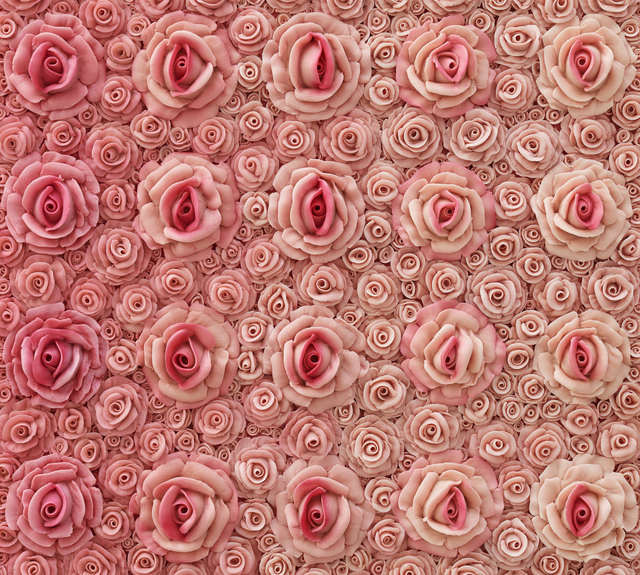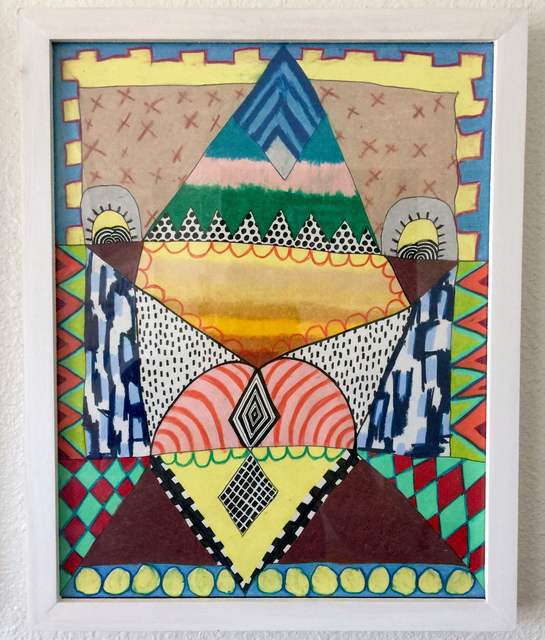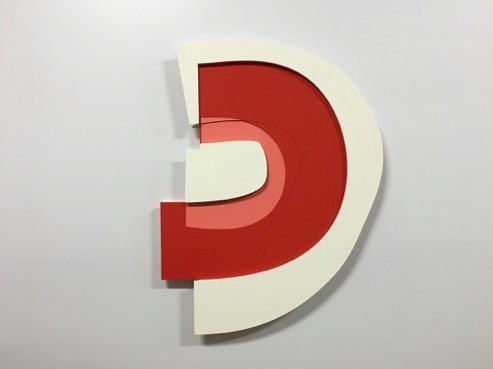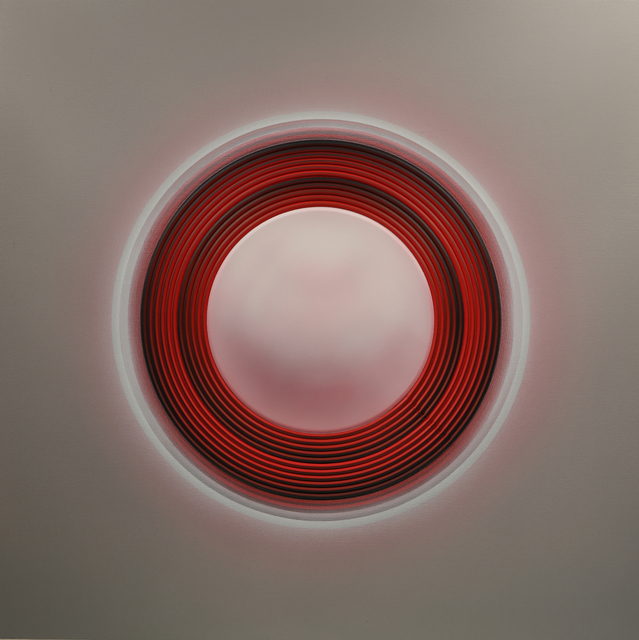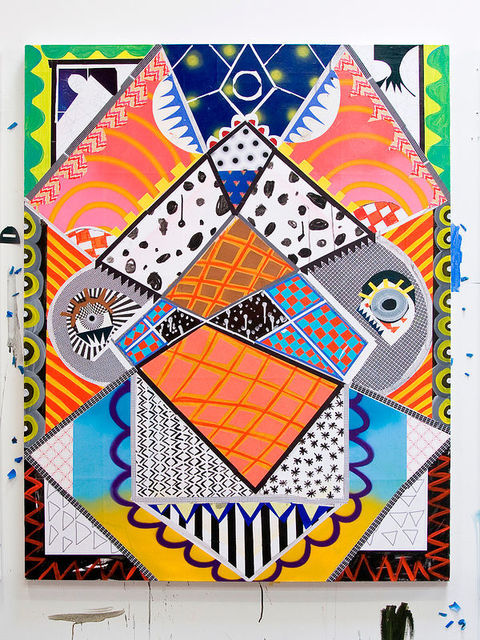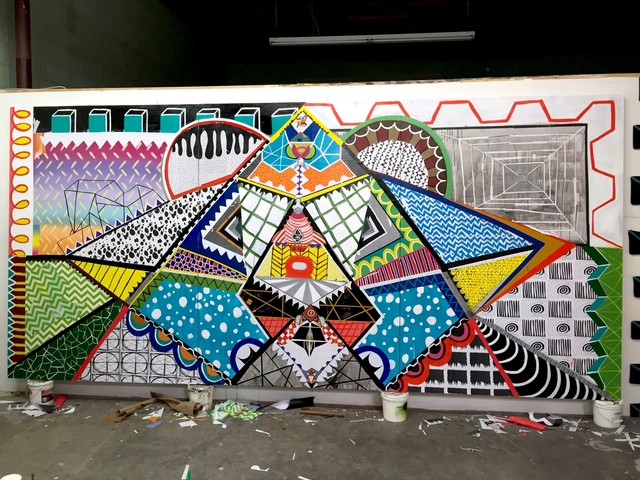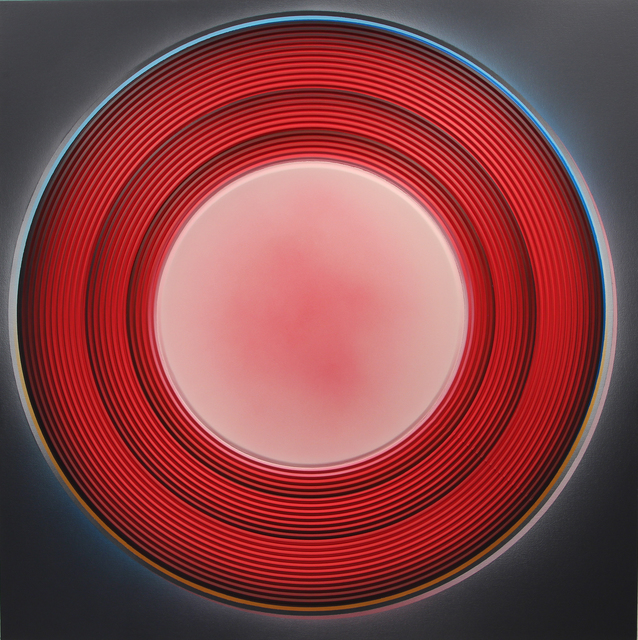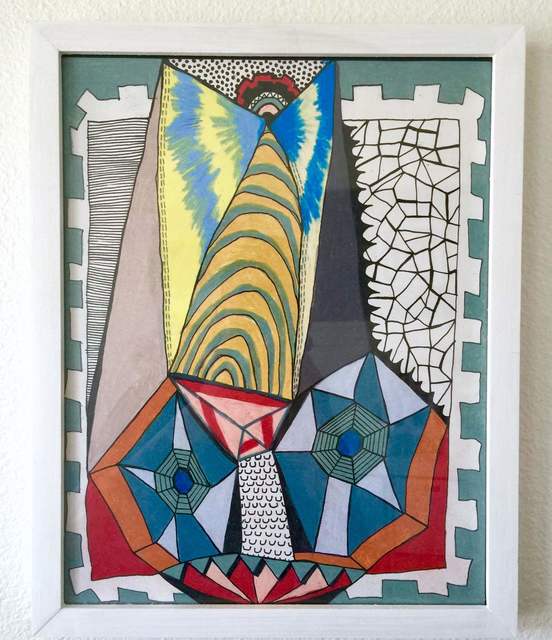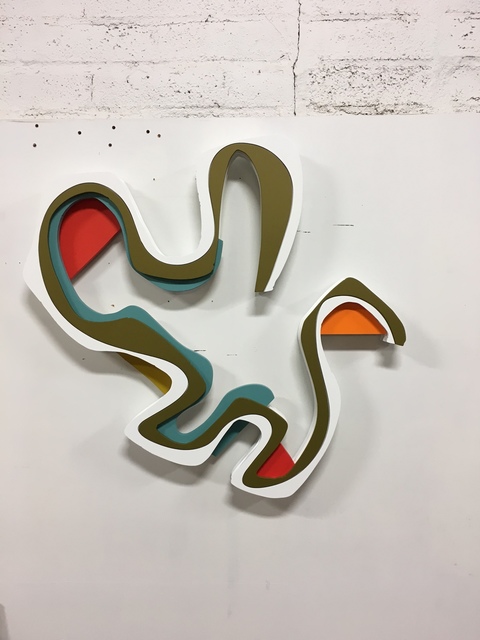 Press Release
Union Pacific
For a while, I have wanted to do something "about" the space of the west - big skies, the endless horizon, vanishing points - but I hadn't really given it much serious thought. In January of this year, after a brief trip to New Mexico, I knew all at once what it should be - a four-person show with the work of Philip Denker, David Ryan, Brian Porray, and myself. It would be a landscape show, the way I saw it – and not just the external landscape you see outside your eyes – but the infinite noisy space that opens inside your head, too. I should now qualify that - the noise inside my head. I can't assume all heads are as undisciplined as mine. This is something I have been talking about with David Ryan ever since – how the elegance and rigor of his work counter the static between his ears. About the difference between formal discipline and chaotic impulses. About looking for structure, and then finding it everywhere. And about the extra information, the glitches. The "obscene supplement" (as it were.)
So - I see in the work of Brian Porray an ever-present horizon. I also see an almost mannerist formal virtuosity – total compositional control that belies the appearance of uproar. He works fast, and nothing on his canvases looks belabored – but nothing looks accidental, either. I suspect that only a very disciplined mind can produce work like Brian's. His work is a visual manifestation of both endless space and the noise inside my head – and I know I could never make it. I wouldn't know how. But I can recognize it.
I see in Philip Denker's panels both precision and controlled accidents, obsessive manual repetition and multiplying glitches, the results of a process that occasionally breaks down in execution to yield errors in the code that would look fake if they were planned. Combined with a remarkable handling of color that turns a palette of purple, orange, yellow, blue, black and white into pink and gray when seen at a critical distance, his work is perfectly recognizable to twenty-first-century eyes. It would make little to no visual sense in the sixteenth-century Western tradition of representative pictorial spaces and persuasive fictions, yet looks both as ancient as pre-Columbian textiles or tenth-century tiling in mosques, and as contemporary as that most 21st-century landscape, the glitched, pixelated screen.
David Ryan makes elegant points in this visual panorama – contained, refined objects. He gives us the antidote to the static and the noise, the tuning knob, the focal point, the Adderall, the order. His curves, drawn by hand but mediated by machines, look less hand-made than the riot of Denker's 3D pixels. He takes the accident out of the picture, controlling his lines into vector curves, and spraying rather than brushing his colors, to make a flawless object out of an intuitive, human impulse – a scribble.
And then there are mine, both the points and the field. I hesitate to analyze my own paintings herein. Suffice to say; I know what they look like. You may choose your signified. They are becoming visible. Thus, we see Denker's static and Ryan's formal focus. We see the visual noise above and below and within Porray's endless horizon. We approach visual fields that atomize into dots, visual arrays that multiply both surface and signifiers, and surfaces that defy the hands that made them. We see the horizon and the vanishing point, perspective, disorder, reason, chaos… We see the coordinate points and the fields, wide-open and collapsed space, noise and tuning, structure and glitch, repetition and mutation – I could go on indefinitely, but you probably get the point…
Why Union Pacific? Philip is from Kansas City, both David and I are from Texas, and Brian is from Las Vegas. Brian now lives in LA, David lives in Vegas, Philip was in New Mexico last year but lives in Texas, now. All four of us met in Vegas, and the vast emptiness of the desert landscape is visually present here, in very different ways, but here nonetheless. I wanted a name that would suggest all of this like a rune, like a meme: emptiness, motion, flatness, endless horizons, collapsing of space, points on a map, lines on a graph, speed, noise, interference, focus – and I wanted a train line that ran through Kansas City, Fort Worth, Las Vegas, and Los Angeles. Philip Denker took this panorama from the roof tower at the Roswell artist's residency in May 2016 - both the moon and the sun are visible, a noisy, flashy sunset on the right side, a perfectly round, still, full moon on the left, impossibly bent and curved space, flattening into a believable lie – the horizon line, with vanishing points.
Follow Artists In This Show