A Traveling Show
A Traveling Show is an exploration of language, linguistics, and personal communication. At its heart is a selection of mail art exchanged over the past eight years by artists Matt Keegan and Kay Rosen.
Oct 8th, 2016 – Jan 15th, 2017
Houston, 5216 Montrose Blvd.
Map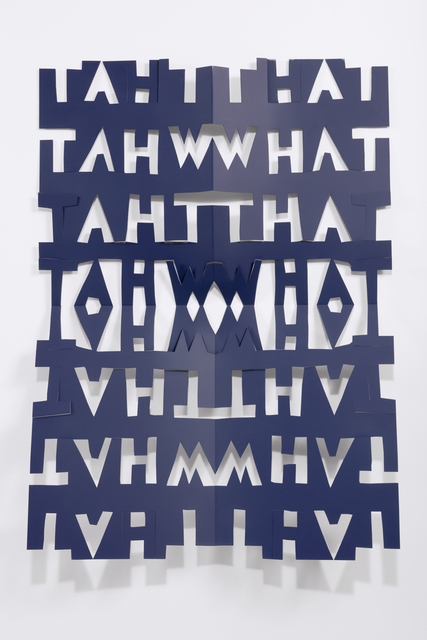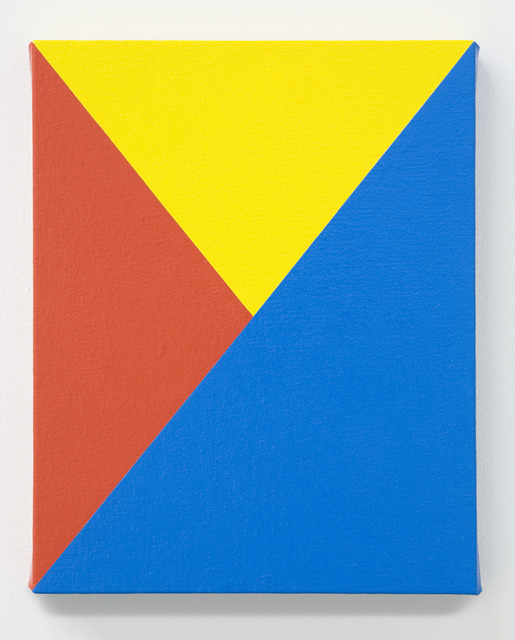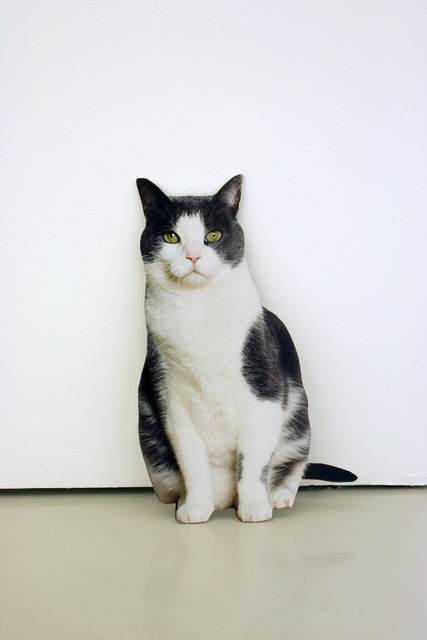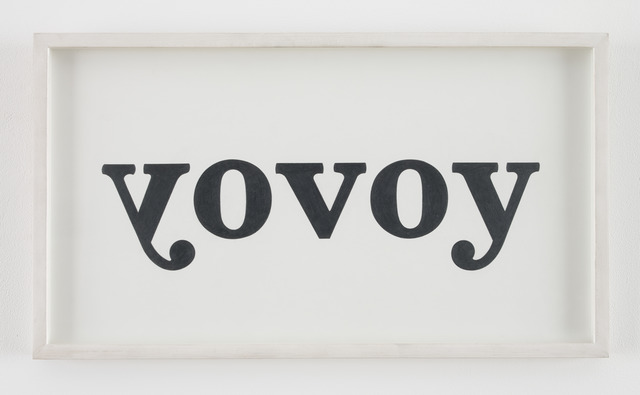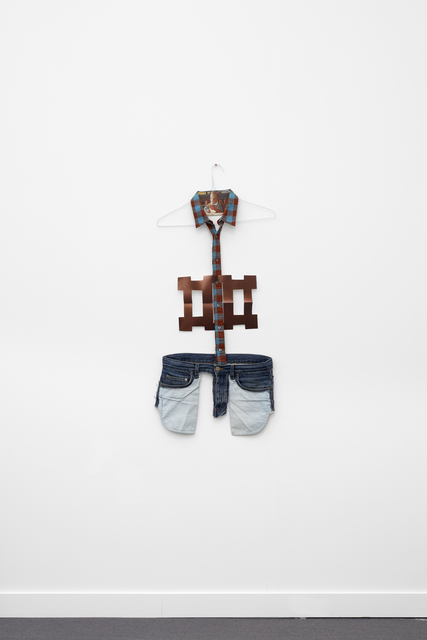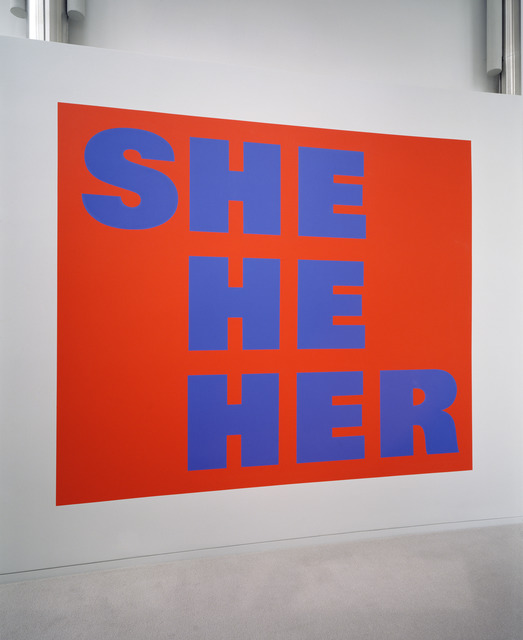 Press Release
HOUSTON, TX (September 21, 2016) -- A Traveling Show, the Contemporary Arts Museum Houston's newest exhibition, is an exploration of language, linguistics, and personal communication. At its heart is a selection of mail art exchanged over the past eight years by artists Matt Keegan and Kay Rosen. Their correspondence is augmented by a selection of artworks that includes wall paintings, sculptures, and drawings that demonstrate the artists' unique and individual approaches to language.
Keegan and Rosen are artists of different generations who have known each other for almost a decade. Nearly eight years ago, Keegan initiated a mail exchange with Rosen that continues to this day. Every few weeks a mailed package makes its way from one artist's studio into the other artist's hands; it may contain one or more drawings, collages, photographs, print clippings, and found objects. To date Keegan and Rosen have exchanged close to sixty packages. The items in them constitute an ongoing dialogue, a visual call and response that unfolds between two close friends.
A Traveling Show marks the first presentation of Keegan and Rosen's mail art in the U.S. and follows its recent presentation at the Grazer Kunstverein in Graz, Austria. Its display alongside a selection of works by each artist is an effort to illuminate the effects and resonances of Keegan and Rosen's exchange on their individual artistic practices. Like any good conversation, their visual exchange possesses continuity and surprises -- current events, art history, and personal experiences are all fodder for their discussion. Spiked with generous doses of wit and humor, Keegan and Rosen's mail art relates to, reflects, and magnifies concerns found in their individual practices.
United by a common appreciation of language and word play, Keegan's and Rosen's individual works demonstrate their diverse approaches to and use of language. An interest in conversation and social exchange often motivates Keegan's interdisciplinary work. His efforts as an independent publisher have resulted in sought after editions such as == and North Drive Press that focus on creative dialogues between artists. His artworks often draw our focus towards speech acts and the nearly invisible codes and social contracts they reveal. For more than thirty years, Rosen's artwork has explored language through varied and inventive visual, grammatical, and typographical strategies. Challenging how we read, Rosen employs wit and humor to release new meanings from found words and phrases. Identified by Rosen and redeployed in the form of precise paintings and drawings, these artworks invite viewers to discover meanings anew.
CAMH invites you to join us in investigating this rich and telling selection of artworks and private correspondence. The exhibition is on view through January 15, 2017 and is complemented by a series of programs and lectures, which are free and open the the public.
ABOUT THE ARTISTS
Matt Keegan (b. 1976. Lives and works in Brooklyn, NY) recently presented a solo exhibition, Portable Document Format, at Rogaland Kunstsenter in Stavanger, Norway; the institution co-published a companion publication, titled OR, with Inventory Press. His works have been featured in the exhibitions Reconstruction: Recent Photographs and Video from the Met Collection and Storylines: Contemporary Art at the Guggenheim. Active as an independent publisher, Keegan is the founding editor of == and was the co-founding publisher and editor of North Drive Press (2004-10).
Kay Rosen (b. 1943. Lives and works in New York and Gary, IN) grew up in Corpus Christi, TX. Trained in languages and linguistics, Rosen began making art that favored a visual approach to language in the 1970s. Her artwork has been exhibited at the Art Institute of Chicago; the Museum of Modern Art, New York; the Art Gallery of New South Wales, Sydney; and the Whitney Museum of American Art's 1991 Biennial and 2000 Biennial in New York. In 1998-99, the Museum of Contemporary Art Los Angeles and Otis College of Art and Design presented the exhibition Kay Rosen: Lifeli[k]e. Regency Art Press published the monograph Kay Rosen: AKAK in 2009. Rosen is the recipient of three National Endowment for the Arts fellowships, among other awards.
PUBLICATION
A Traveling Show is accompanied by an illustrated color catalogue that includes an interview between the artists Matt Keegan and Kay Rosen and Curator Dean Daderko. The catalogue features images of the artists' work, as well as the artists' biographies.
The catalogue accompanying the exhibition is made possible by a grant from The Brown Foundation, Inc. of Houston.
PUBLIC PROGRAMS
These events are free, open to the public, and take place at the Contemporary Arts Museum Houston. Seating is limited. Please check www.camh.org for the most current information.
OPENING RECEPTION: A Traveling Show
Friday, October 7, 2016 | 6:30-9PM
Celebrate the opening of A Traveling Show featuring mail art exchanges and artworks by Matt Keegan and Kay Rosen. Beverages will be available for purchase at our cash bar.
IN CONVERSATION: Matt Keegan and Kay Rosen with CAMH Curator Dean Daderko
Saturday, October 8, 2016 |
2PM
Learn more about the exhibition with artists Matt Keegan and Kay Rosen as they discuss their work with the exhibition's curator.
FAMILY DAY
Saturday, October 22, 2016 | 1-4PM
Come participate in hands-on activities inspired by CAMH's current exhibitions!
LECTURE
Thursday, November 17, 2016 | 6:30PM
Join CAMH Curator Dean Daderko and Veronica Roberts, Curator of Modern and Contemporary Art at the Blanton Museum of Art at The University of Texas at Austin, for a conversation about mail art and artistic correspondences.
OPEN STUDIO
Saturday, December 3, 2016 | 2-4PM
Drop-in, hands-on activities for creatives of all ages and abilities. Come create mail art inspired by A Traveling Show-we'll even provide the stamps!
Follow Artists In This Show