CYNTHIA-REEVES
Art15
Dawn Black - Shen Chen- Linaghong Feng - Anita Glesta - Thomas Jackson - Jonathan Prince - Eric Slayton
Art15
May 21st – 23rd 2015
Booth E11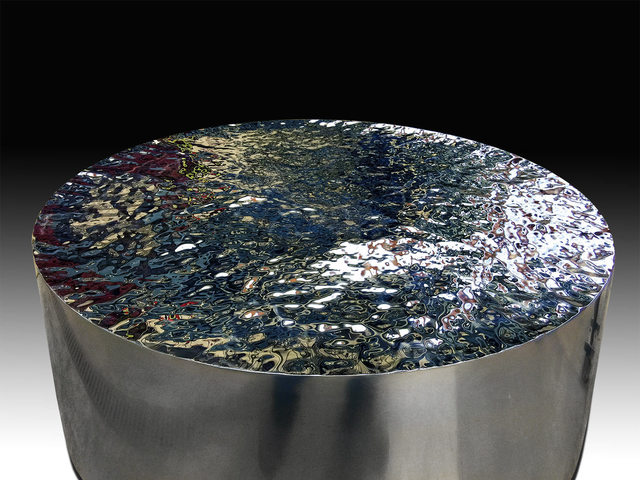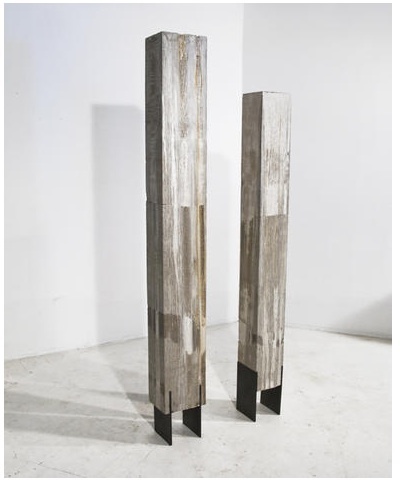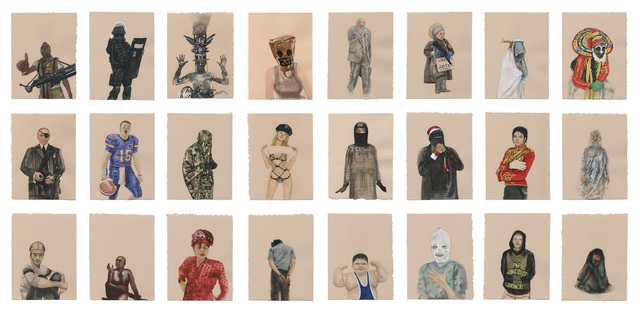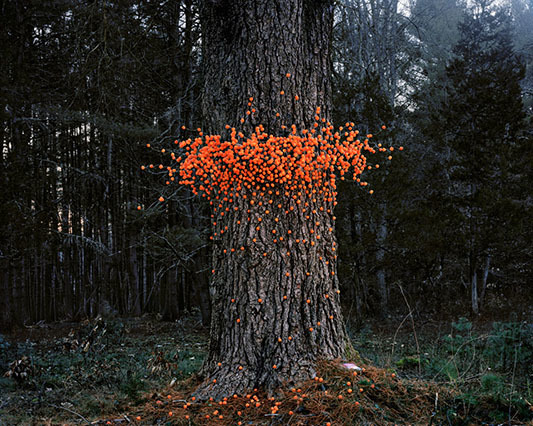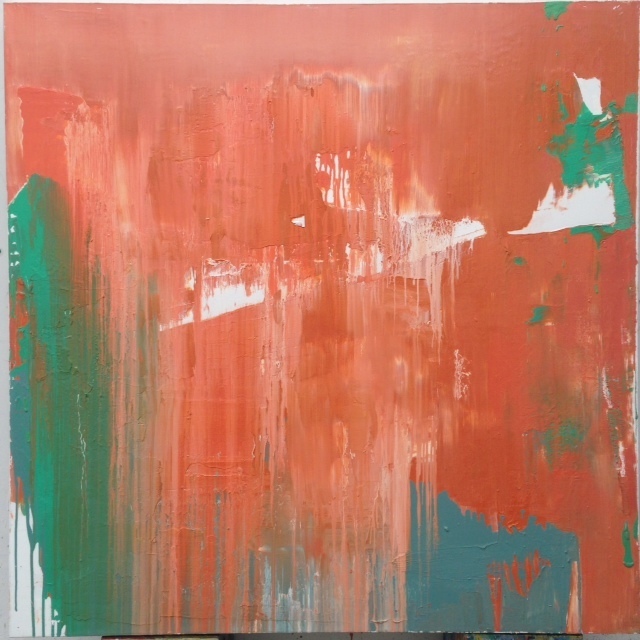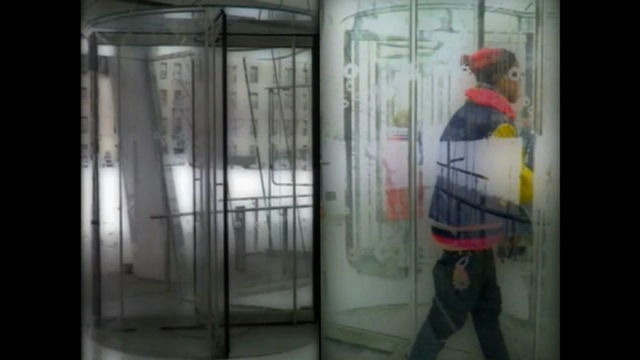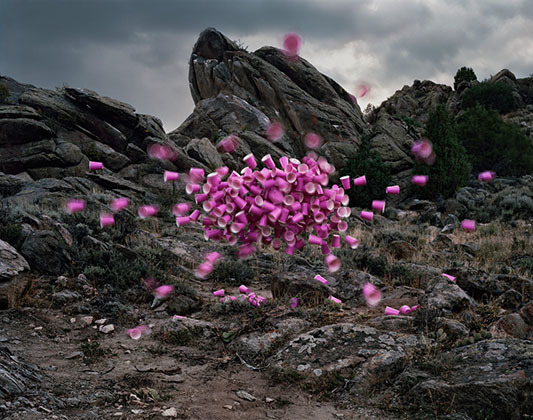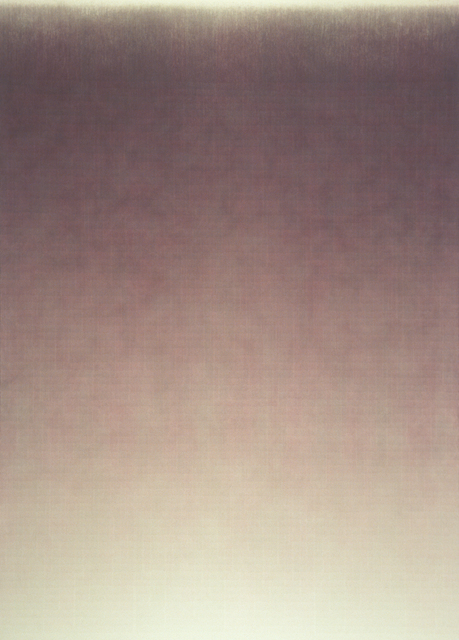 Press Release
CYNTHIA-REEVES AT ART 15 LONDON, MAY 20 - 23
Art15, London's newest and freshest art fair, draws galleries from Asia and Europe as well as select galleries from the US. For this year's exhibition, CYNTHIA-REEVES features two projects that explore issues of identity, and loss of identity; namely, the projects of Dawn Black and Anita Glesta, respectively. Dawn Black reiterates the most extreme manifestations of identity both concealed and revealed, via haute couture, transsexual dress, military uniform, pageantry costume. Her beautifully rendered watercolors show a deft hand, complementing the insightful and empathetic eye she brings to these diverse 'selves'. Glesta's video project, SPIN, is a meditation on the loss of identity. Her thoughtful video montage shows individuals passing through revolving doors, a beautiful metaphor for contemporary urban life, where the pedestrians' forms become transparent, ephemeral, ghostlike.
Anita Glesta's video project, WATERSHED, will be on view as a public art project in London as part of the Totally Thames River Festival in September. The project is concerned with climate change and its impact on our oceans and riverways. The video content juxtaposes imagery of jewel-toned fish with educational content on how water levels are impacting ecosystems at all levels: human and marine. The project we have selected to feature at the fair is SPIN, a tri-screen installation with imagery of revolving doors as a metaphor for ceaseless, and often random, movement in the urban landscape.
Glesta's work has been installed in public spaces as well as galleries, museums, and nonprofit spaces in New York and internationally. Solo Exhibitions have included White Columns Gallery, White Box, Black and White Gallery, Sculpture Center, the Queens Museum, and other galleries and museums. A highly recognized artist in the public realm, Glesta has worked on several large-scale international projects. In 2010 the General Services Administration Art and Architecture program commissioned a permanent outdoor integrated landscape sculpture for the Federal Census Bureau Building in Washington, DC. The multi-media project, Guernika, was shown at the Sackler Museum in Beijing in 2013, having traveled from the Museum of Contemporary Art (MoCAK) in Krakow, Poland in 2012.
Dawn Black recently opened a show of new work at the gallery's venue on the campus of MassMoCA. Incitements of Folly is an exhibition of socially poignant paintings that takes a candid look at the personifications of "folly" within the broader context of Black's primary themes: dynamics and imbalances of power; the constructs of identity and self awareness; and, depictions of the socially absurd.
Dawn Black's award winning thesis, Conceal Project, is the work featured for Art15. A montage of intimate, expository portraits, this is an ongoing inquiry that has been shown at The Columbus Museum in Georgia, (2012), followed by subsequent traveling exhibitions with the Museum of Paper and Watermark in Fabriano, Italy (2013); Fundacion Pedro Cano,Blanca, Spain (2012); Weatherspoon Museum, Greenboro, North Carolina (2013); and the Ogden Museum of Southern Art, New Orleans, LA (2013). Black received an MFA in Painting and Sculpture in 2001 from the University of Iowa, and has been awarded several prestigious residencies around the country; Bemis Center for Contemporary Arts, McColl Center for the Arts, Lawndale Arts Center, and the Virginia Center for the Creative Arts. Her work has been profiled in Art Papers, Art in America, New American Paintings, The Washington, and The Advocate.
Eric Slayton is the master of minimal in sculptural forms. His functional art hews to a more Japanese aesthetic, so finely crafted and pared down are the forms. The proportions, however, are where he expresses his decidedly new approach to function, as witnessed in the recent series of powerful, low-slung benches - one of which will be shown at the Longhouse in Southampton, NY, this coming season. Here at the fair, the gallery has chosen his vertical concrete sculptures – understated in form, celebrating the material to its fullest advantage, allowing the concrete to provide the color, the texture, the visual interest. The rusted steel footings suggest earth, and all at once the concrete is a material with great warmth and depth.
American sculptor Jonathan Prince has evolved an expansive conversation on contemporary sculpture, beginning with his successful Torn Steel series. The new Liquid State sculptures continue to test the physical boundaries of rigidity and fluidity of stainless steel, forming the material into wave-like undulations through extensive handwork and expert welding techniques. An array of patterned light and shadow is the unexpected gift of this highly reflective sculptural form.
The artist has maintained his passion for sculpture throughout his distinguished and diverse professional career in the arts and sciences. Prince completed a doctorate at Columbia University and post-doctoral studies at the University of Southern California. Recent exhibitions include an installation of monumental steel works at the Sculpture Garden at 590 Madison Avenue, New York in 2011; permanent installation of his iconic work, LightBox, as part of the Julie and Edward J. Minskoff collection in New York City; the acquisition of Vestigial Block by the new Eli and Edythe Broad Art Museum in Michigan; an exhibition of Torn Steel works at Christie's Sculpture Garden at 535 Madison Avenue, New York in 2012; an installation at Dag Hammarskjold Plaza in New York City in 2012-2013; and, LIGHT/ DARK, an installation of black Cambrian granite sculpture at Hudson River Park, New York City in 2013.
Lianghong Feng lives and works in Beijing, pursuing the language of abstract expressionism through the lens of a colorist. His saturated palette, enriched by complex layering and dripping of paint, gives a distinctive edge to his canvases. Trained in both China and the United States, his work incorporates the thesis of abstraction combined with the sensibility and discipline of calligraphy. During the ten years he lived in New York City in the 1990s, Feng began distorting the shapes of the urbanscape, in direct reaction to the prevalent graffiti he saw in Brooklyn. This inspired a non-cultural and "irrational" form of painting. While Feng often allows his work on a painting to develop organically and intuitively, he is constantly looking for the "images", or what he terms the different visual elements of his work, and to elaborate relationships among them. This is part of his process of finding the painting's artistic perspective, harmony.
Feng was recently the subject of a major mid-career retrospective at Beijing's Inside Out Museum (2011) and the White Box Museum of Art (2013), where his paintings filled three floors of exhibition space. Considered one of China's leading contemporary voices in Abstract Expressionism, he is a frequent exhibitor at the Ullens Center for Contemporary Art (Shanghai). Feng's international and museum exhibitions include: Brot Hulger Kunstalle (Vienna), Beijing World Art Museum (Beijing), Today Art Museum (Beijing), Yonghe Art Museum (Beijing), Perdue University (Indiana), Yuan Art Museum (Beijing), among others. His works are in the permanent collections of the Dana Farber Institute (Boston), Duke Energy Collection (Charlotte), White Box Museum of Art (Beijing), among others.
An explosion of color and object is the point of Thomas Jackson's photography, but his work shows a marvelous humor, as the viewer is met with an unexpected and improbable tableau. He uses nature as his backdrop, against which he fabricates his whimsical and confounding compositions. While the artist relies on digital photography to realize his creative vision, he continually tries to find that balance between organically allowing images to cohere, and retouching or editing his images to achieve the composition he is after.
Thomas Jackson earned a B.A. in History from the College of Wooster and has spent much of his career in New York as an editor and book reviewer for several magazines. His attraction to photography books led him to experiment with a camera, initially shooting Gary Winnogrand-inspired street scenes, then landscapes, and finally the installation work he does today. Jackson was named one of the Critical Mass Top 50 in 2012, and won the "installation/still-life" category of PDN's The Curator award in 2013.
Shen Chen, a Chinese artist whose meditative works draw from his discipline in ink brush drawings, works nonetheless in bold color, laying in tonal studies side by side for an ombre effect in his paintings. Shen has been exhibiting his minimalist works in museums and galleries in Asia, Europe and the United States to great acclaim. Of this latest work -- and Chen's studio practice in general -- art critic Robert Morgan, who has studied Chen's work for a decade, writes in the artist's catalogue: "In contrast to other important Chinese artists living or who have lived in New York, Chen functions solely as a painter. He is very clear about his position. He is committed to painting as a form that gives him the space and time to do what he wants and to express what he needs…..He is a painter, specifically an abstract painter, intent on working with the surface, using acrylic paint the way he was trained to use ink." Robert Morgan, "Paintings in Memory of Time and Infinity", 2014.
Shen Chen is a Chinese painter who now lives full time in New York. He earned his BFA from the Shanghai Academy of Theater in 1982, and an MFA at Boston University in 1989. Since the 1980s, Chen was among China's burgeoning pioneers of abstract painting and experimental ink painting. His career spans several international museum exhibitions including: Shanghai Art Museum, Ningbo Museum of Art National Art Museum of China (NAMOC), Roma Academy of Fine Arts, Rome, Italy; Today Art Museum, Beijing, China; Nantong Museum of Art, Nantong, China; San Shang Museum of Contemporary Art, Shanghai, China; Shanghai University Museum, Shanghai, China; Queens Museum of Art, Queens, NY; Zhendai Museum of Modern Art, Shanghai, China; Hexiangning Museum of Contemporary Art, Shenzhen, China; Xi Hu Art Museum, Hangzhou, China; Doulun Museum of Modern Art, Shanghai, China; Museum of Chinese in America, New York, NY; Singer Museum of Art, Singer Laren, Netherlands; Kuntsmuseum Bochum, Bochum, Germany; and Kunsthalle Recklinghausen, Rechlinghausen, Germany.
ART15 is on view Wednesday, May 20 – Saturday May 23 at Olympia, National Hall, Olympia Way, Hammersmith Road, Kensington, London W14 8UX. For more information visit the gallery online at www.cynthia-reeves.com
Follow Artists In This Show