Aurora 2015: "All Together Now"
A public all-night contemporary art exhibition of interactive light, video, sound, & performance across 68-acres of downtown Dallas on October 16, 2015.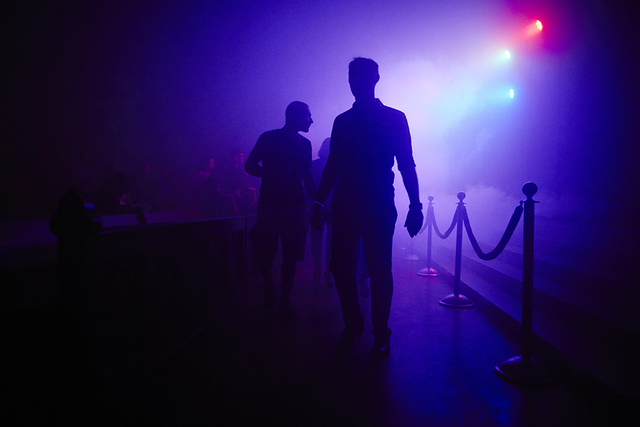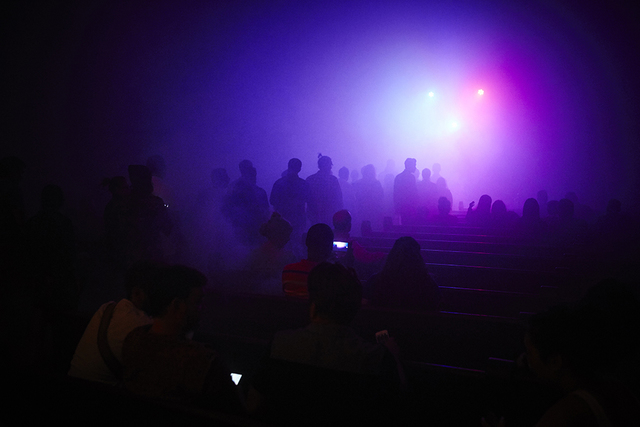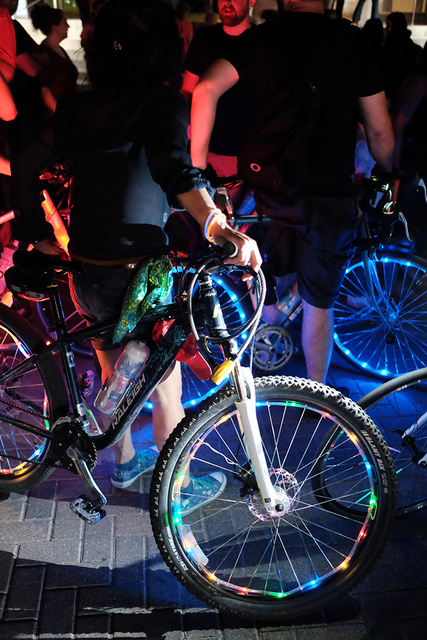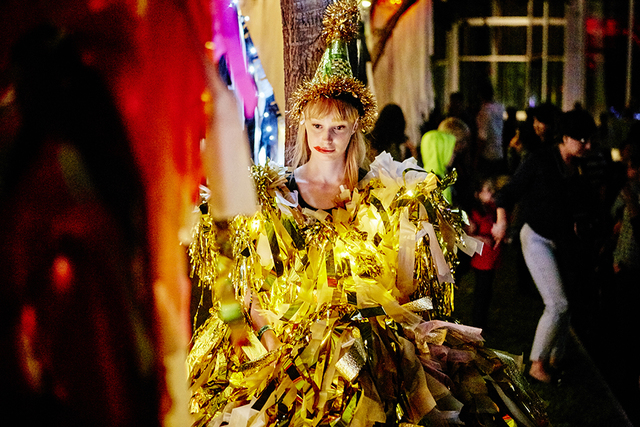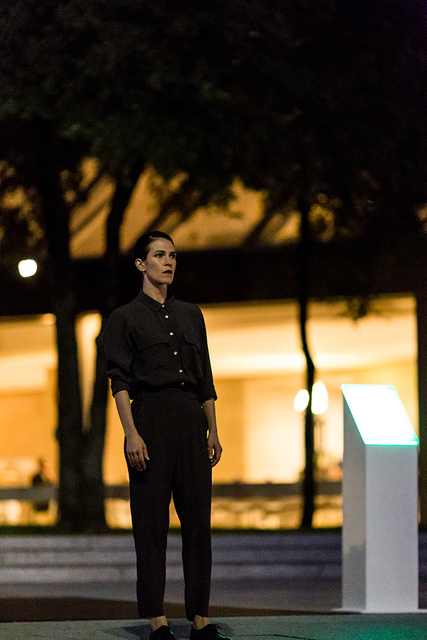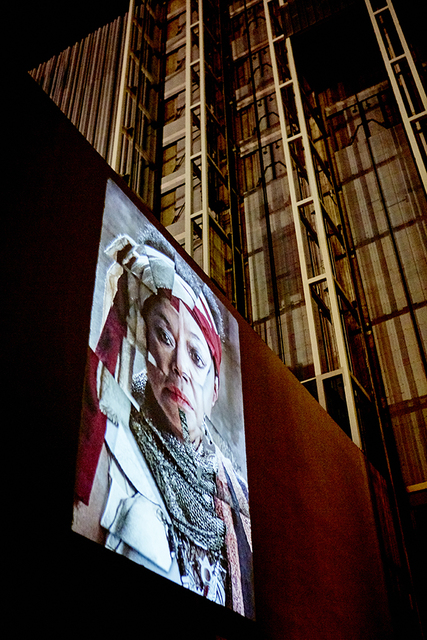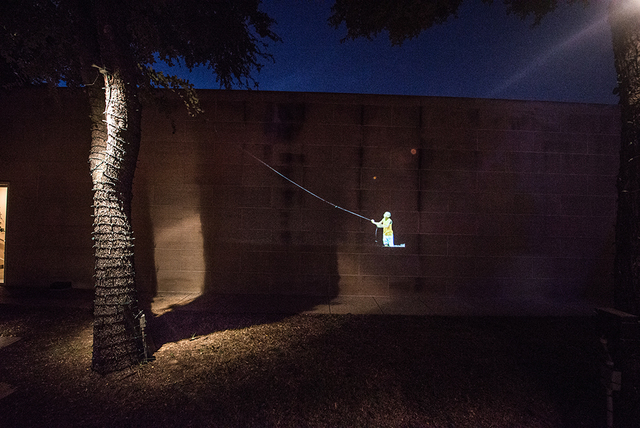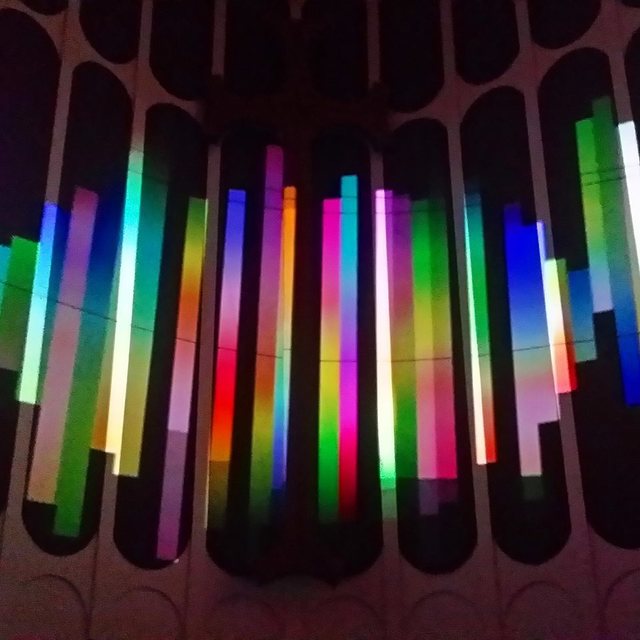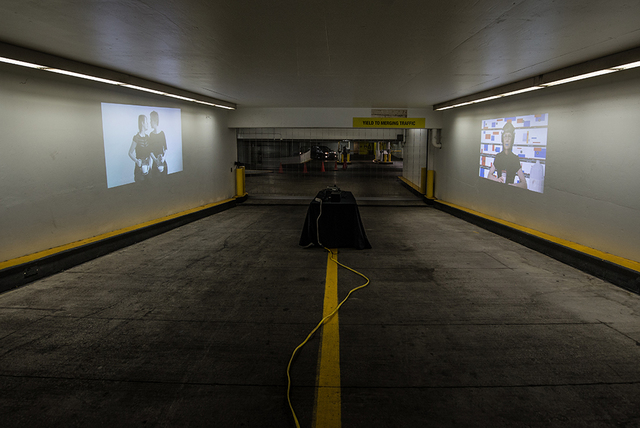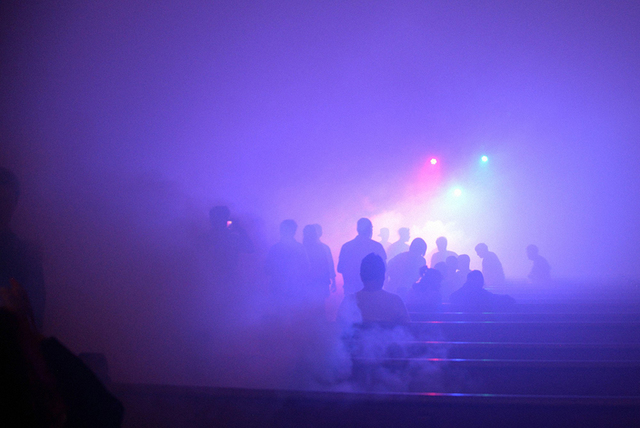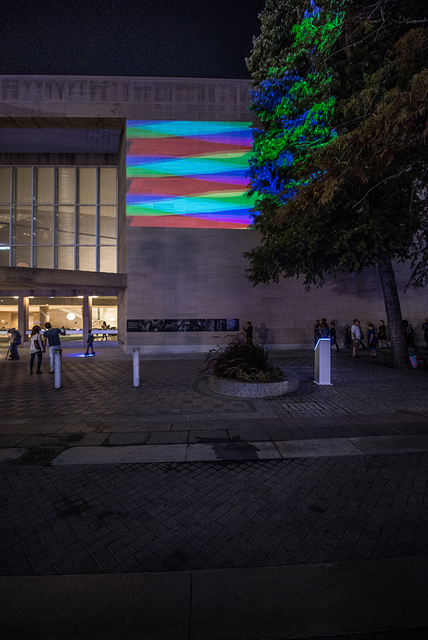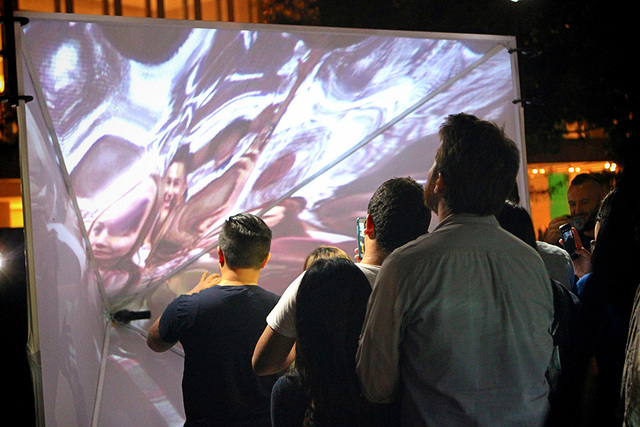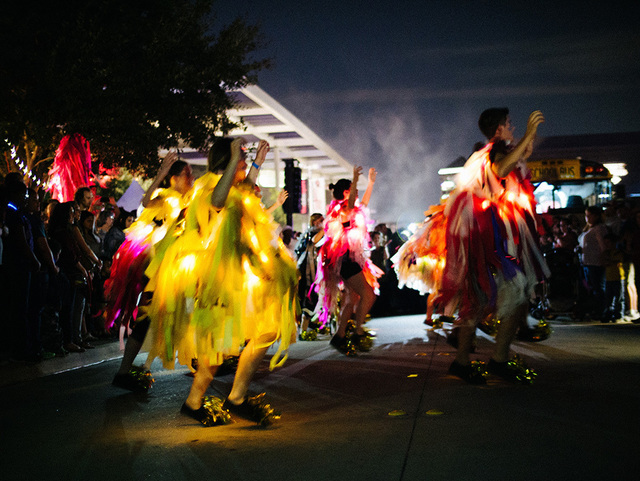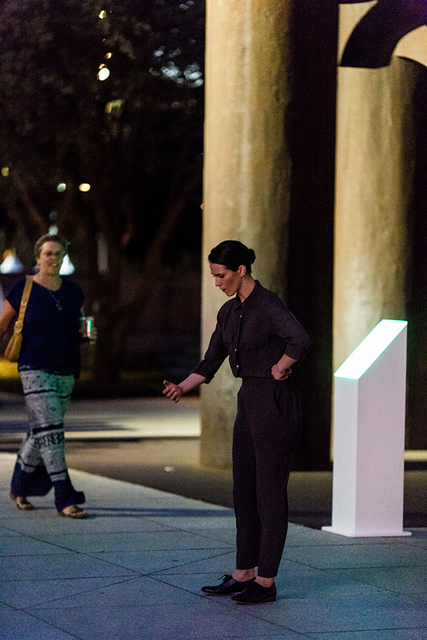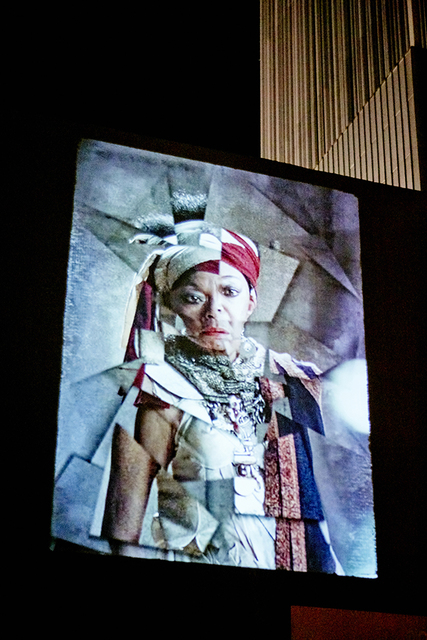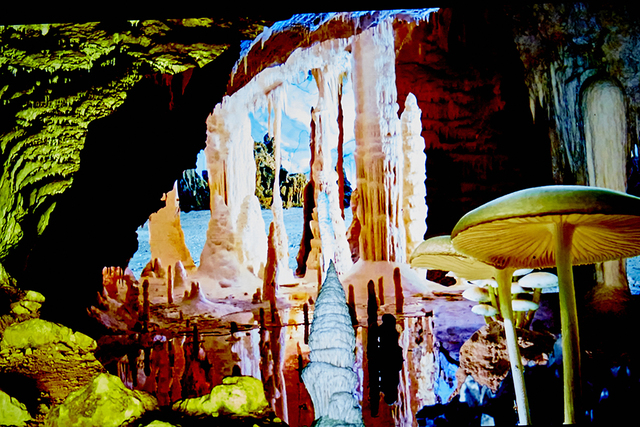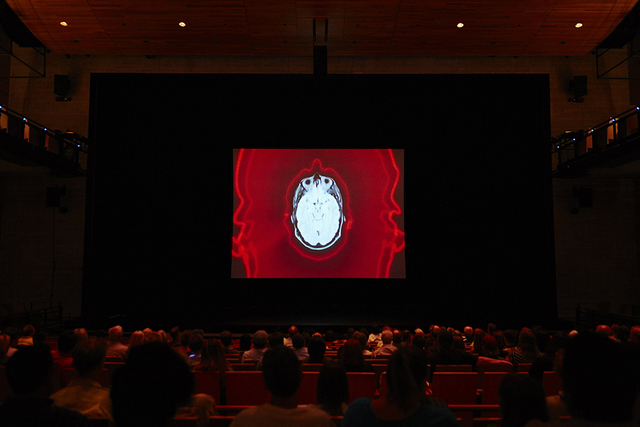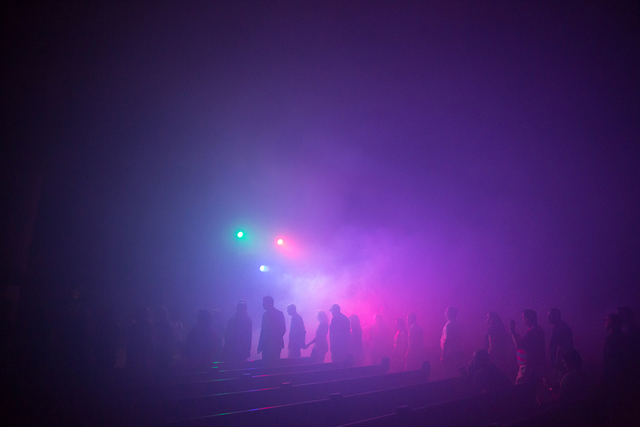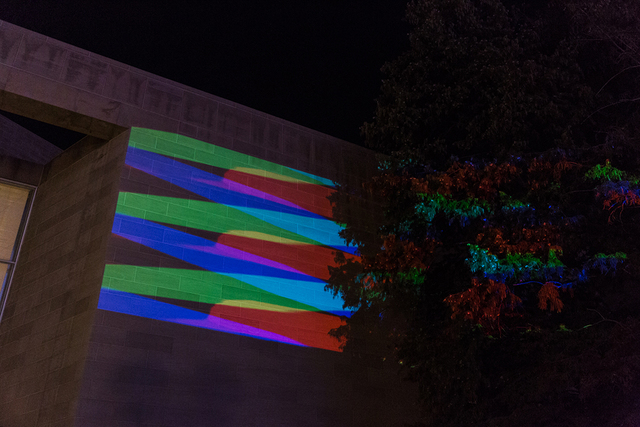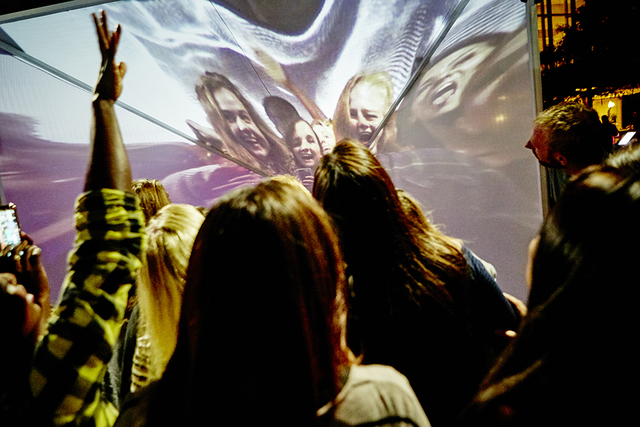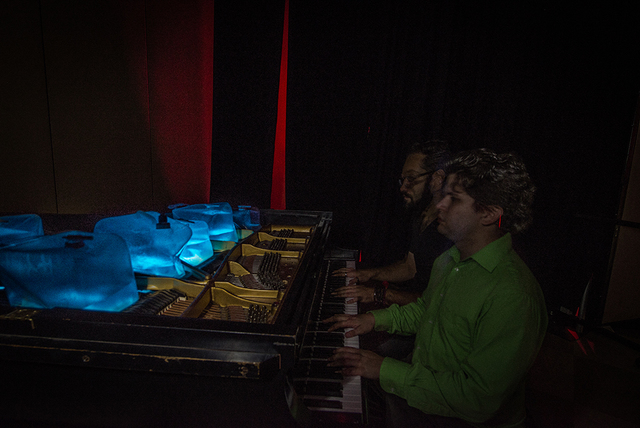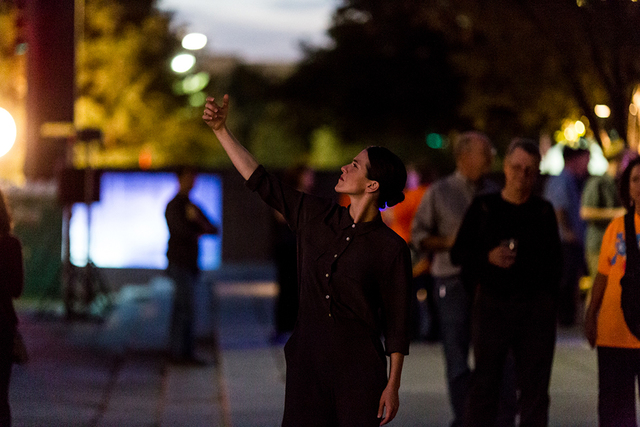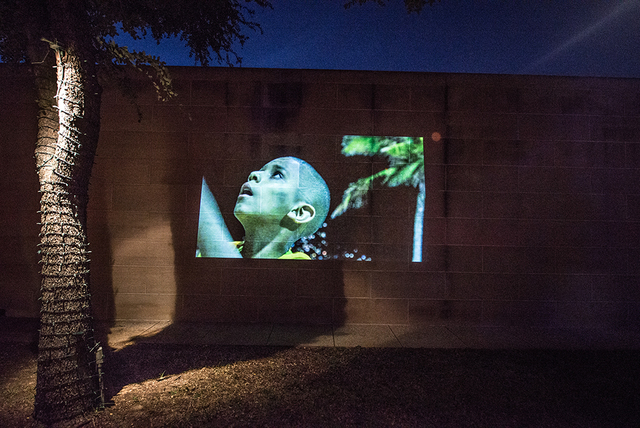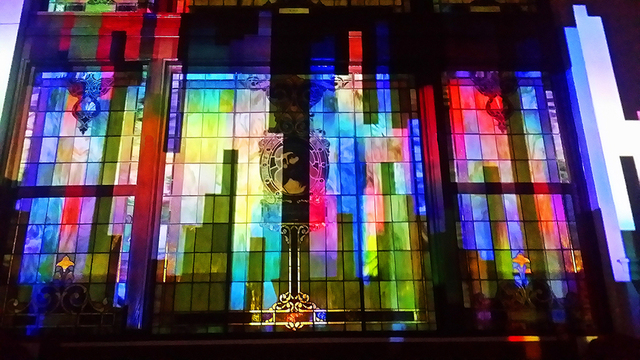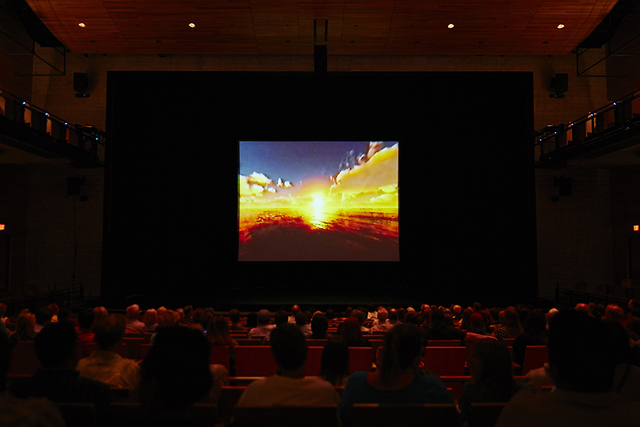 Press Release
FOR IMMEDIATE RELEASE
September 10, 2015
FULL LIST OF AURORA ARTISTS ANNOUNCED
Aurora 2015 powered by Reliant announces artists
October 16th, 2015 – 7pm - 2AM
(DALLAS) The founders of Aurora - an immersive public art event in its fourth edition - and the nonprofit AT&T Performing Arts Center announce their full list of participating artists for Aurora 2015. Over 80 local and international artists working in light, video, sound, and digital media will transform the streets, landscapes, facades, and interior spaces of the 68-acres Dallas Arts District for one memorable night, October 16th, 2015.
This year Aurora will present a fresh lineup of contemporary artists and, for the first time, will include four Guest Curators Carson Chan, Tim Goossens, Julia Kaganskiy, and Aja Martin, hailing from Dallas, New York and Berlin, to join co-founders Shane Pennington and Joshua King in the curatorial process. Each of the appointed curators have been assigned a designated section of the Arts District and will exhibit work from a proportional representation of local and international artists under the common All Together Now theme.
Carson Chan (Independent Curator, Writer and Editor-at-Large of 032c magazine, Berlin)
Location: Meyerson Symphony Hall Center / Cathedral Shrine of the Virgin of Guadalupe
artists: Julianne Aguilar / Olaniya Rasheed Akindiya / Caitlyn Berrigan / Dan Bodan / James Clar / James Connolly / Kate Firth / Emily Goodrum / Andy Graydon / Andreas Greiner / Mari Hidalgo King / Liz Magic Laser / Lynne Marsh / Mirjamsvideos / Michael Alexander Morris / Cynthia Mulcahy / Nico Princen / Carolyn Sortor / Egill Saebjornsson / Jon Vogt
Tim Goossens (Director of Envoy Enterprises, Curatorial Advisor at The Clocktower Gallery, Adjunct Faculty at Sotheby's Institute of Art, New York City)
Location: Dallas Museum of Art / Crow Collection of Art / Nasher Sculpture Center
artists: Ange / Ricardo Castro / Janeil Engelstad / Juan Pedro Freyre / Zipora Fried / Veronika Georgieva & Stephen Shanabrook / Delia Gonzalez / Sarah Grass / Ryan Whittier Hale / Jitish Kallat / Roen Lommelen / Patrick Romero / Luiz Roque / Emily Roysdon / Nomi Ruiz & Martine Guiterriez / Saul Sanchez / Tori Wrånes
Julia Kaganskiy (Director of New Inc. at the New Museum, New York City)
Location: One Arts Plaza / St. Paul United Methodist Church / Dallas City Performance Hall
artists: Memo Akten / Joao Beira / Ofri Cnaani / Matthew Jensen / Sean Miller / The Principals / Anne Katrine Senstad / Undervolt & Co.
Aja Martin (Director of Zhulong Gallery, Dallas)
Location: Clyde Warren Park
artists: James Geurts / Olga Guse / Renata Kaminska / Carmen Menza / Picaroon / Don Relyea & Steven Visneau / Dan Rule / Jose Simoes / Elissa Stafford / Varvara & Mar / Pavitra Wickramasinghe / Rhonda Weppler
Shane Pennington & Joshua King (Independent Artists, Aurora Founders, Dallas)
Location: AT&T Performing Arts Center / Dee & Charles Wyly Theater
artists: Art Conspiracy / Bike Friendly Cedars / Jevan Chowdery / DGDG, Slik Stockings, the Color Condition / John Dombroski / Erica Fellica / Laserist Tom Harman / Dark Matters / Liss LaFleur / Jim Lively / Fabiano Mixo / Scenocosme / Jeremy Shaw / Francine Thirteen
Carson Chan's section, titled "Second Hand Emotions," brings together a group of works that examines vicarious experiences, mediated encounters, and received beliefs, including an interspecies sound installation by Andreas Greiner (Berlin) inside of the Virgen de Guadelupe Cathedral, a 3D animated projection by Egill Saebjornsson (Berlin), and a video installation of Lynne Marsh's (Montreal) "The Philharmonie Project (Bruckner: Symphony No. 5)", which will play on the external façade of the Meyerson Symphony Center, as the Dallas Symphony Orchestra simultaneously plays the same piece inside.
Tim Goossens' section is focused around collaboration, with contributions by Bettina Pousttchi (Berlin), whose installation work will emerge from the Nasher Sculpture Center collection onto the streets of the Arts District, and recent Art Director of the Kochi-Muziris Biennale Jitish Kallat (Mumbai)'s "Infinitum (Here after here)" uses roti to represent the waxing and waning of the moon in a multi-media display. Performance artist and singer Nomi Ruiz & artist Martin(e) Guttierez (New York) will shoot a collaborative live music video at Aurora for their new unreleased song "Origin". Also, "Memory Lane", a 15-screen video installation by artists Veronika Georgieva & Stephen Shanabrook will feature a collective memory of Texas 20th century history, with images submitted from the Texas community through an open call, as well as The Dallas Morning News and The Dallas Historical Society archives.
Julia Kaganskiy will show the work of 8 artists, including Memo Akten (Istanbul/London), who looks at human-machine interaction in his abstract memoir of a city, "Simple Harmonic Motion". The section "Altered States" explores sensory manipulation through technological mediation, with Sean Miller's (Dallas) virtual media forms inspired by living geology and an interactive dance installation by Joao Beira (Austin).
Aja Martin's curated section will present 12 artists and will take place throughout Klyde Warren Park, and looks at the nuances and extremes of our sensory experiences. Highlights include works by artists Rhonda Weppler & Trevor Mahovsky (San Francisco), with their illuminated time-based installation of a corner store, "Midnight Star Market", which will gradually darken as visitors take items (lanterns) from the shelves. Also, Dan Rule (New Orleans) will present his uncanny digitally fabricated natural landscapes.
Aurora co-founders Shane Pennington & Joshua King will feature 13 artworks, including Dallas community art activists Art Conspiracy (Dallas), with their playful take on social media and selfie culture in their piece "Alternate Views". Jeremy Shaw (Berlin)'s "Introduction to the Memory Personality" video will have a special screening in the Winspear Opera House, while artist duo Scenocoscme will create a sensory staging, "Urban Lights Contacts", where spectators' bodies are transformed into sonorous human instruments.
For media inquiries, interviews, photography or further information on Aurora 2015, please contact:
Artist and International Press:
Anna Russ
Berlin Art Link, Berlin
press@dallasaurora.com
www.dallasaurora.com
Photography and materials: http://dallasaurora.com/press/
ABOUT AURORA
Both immersive and engaging, Aurora is a platform for intersecting the local community with national and international artists in a way that is both compelling and personal.
For one night, every two years, downtown Dallas is transformed into an open-air, urban playground of new media art: light, video, sound, performance, and projection on an unprecedented scale. The immersive exhibition showcases work by a confluence of local and international artists, selected by a team of established curators. Visitors are offered the unparalleled opportunity to see their familiar urban environment converted into an interactive site for some of the world's most innovative contemporary art. Aurora's aim is to liberate art from space and disciplinary confines, involving the general public and the international arts community in an inclusive and larger cultural conversation about artistic experience.
Aurora is the brainchild of artist Shane Pennington, spearheaded with co-founder and artist Joshua King, and co-founder Veletta Forsythe Lill. Aurora is presented by AT&T Performing Arts Center, and supported by Presenting Sponsor Energy provider Reliant and their returning Founding Media Partner The Dallas Morning News. Additional significant sponsors and donors are being added and will be announced in the near future.
Aurora 2015 Participating venues throughout the Dallas Arts District and Klyde Warren Park:
AT&T Performing Arts Center
Booker T. Washington HSPVA
Crow Collection of Asian Art
Dallas City Performance Hall
Dallas Museum of Art
Dee and Charles Wyly Theatre
Flora Street Lofts
Klyde Warren Park
Meyerson Symphony Center
Nasher Sculpture Center
One Arts Plaza
St. Paul United Methodist Church
Virgen de Guadelupe Cathedral
ABOUT THE AT&T PERFORMING ARTS CENTER
The AT&T Performing Arts Center is a nonprofit foundation that operates and programs a 10-acre campus comprised of three premier performance venues and a park in downtown Dallas. Opening in October 2009, the Center has helped complete the 30-year vision of the Dallas Arts District.
Audiences enjoy the best and most recent from Broadway and off-Broadway; the finest dance companies from across the globe co-presented with TITAS Presents; top concerts and performers with Center Presents; cutting-edge speakers from the #thinkspeak series; and a five-year initiative to present The Complete Works of William Shakespeare. The Center also offers free programming for audiences from every part of the community and produces the expansive, biannual light-based art event Aurora across the Arts District. Thousands of students explore and more deeply experience the arts through the Center's education program, Open Stages. Working with local service agencies, the Center provides free tickets to underserved individuals and families through Community Partners. These programs are made possible by the ongoing support of donors and members.
The Center's five resident companies are among the city's leading arts institutions: Anita N. Martinez Ballet Folklorico, Dallas Black Dance Theatre, The Dallas Opera, Dallas Theater Center and Texas Ballet Theater.
Follow Artists In This Show