Daniel Marzona
Artissima 2016
Daniel Marzona presents works by Paolo Chiasera , Braco Dimitrijevic and Bernd Lohaus - three artists coming from different generations and working with different media but having the tendency in common to follow a conceptual approach.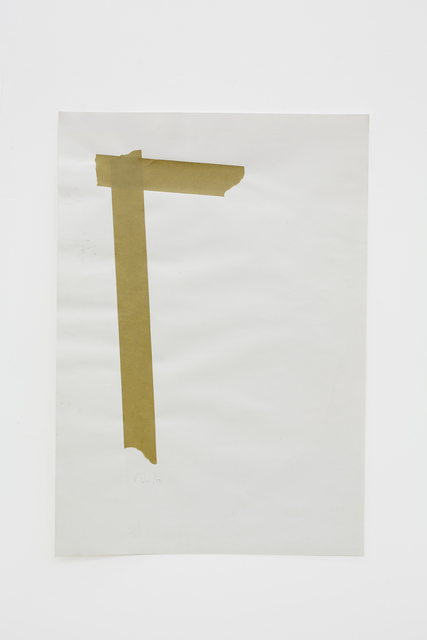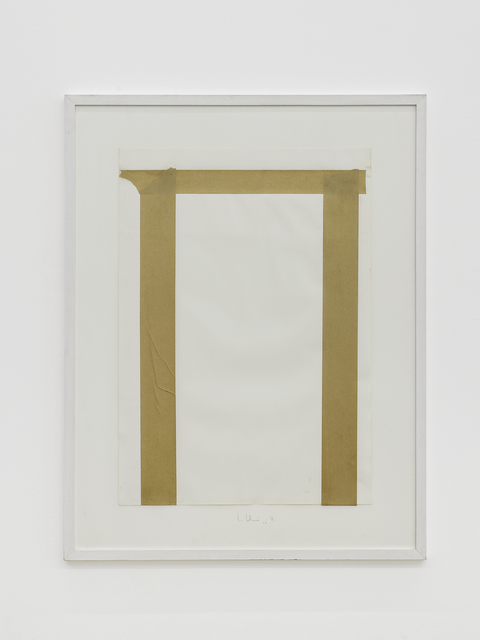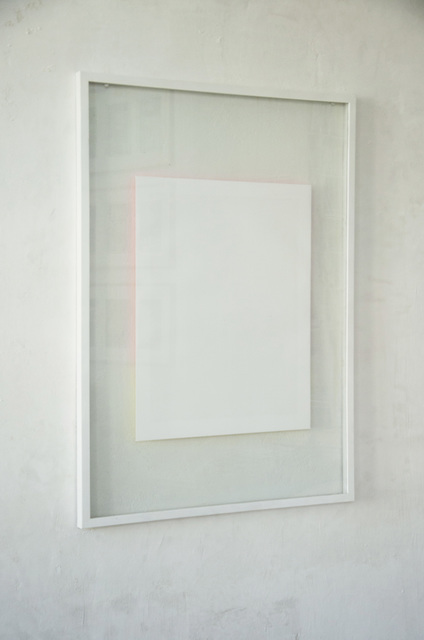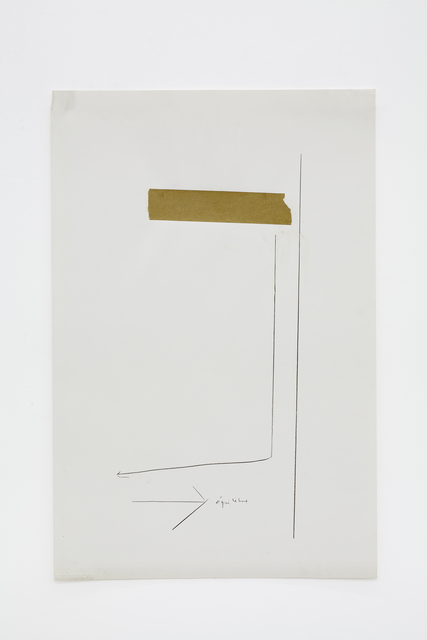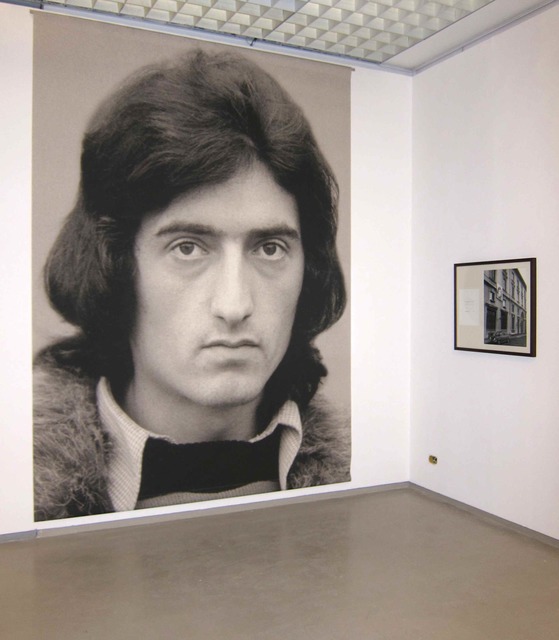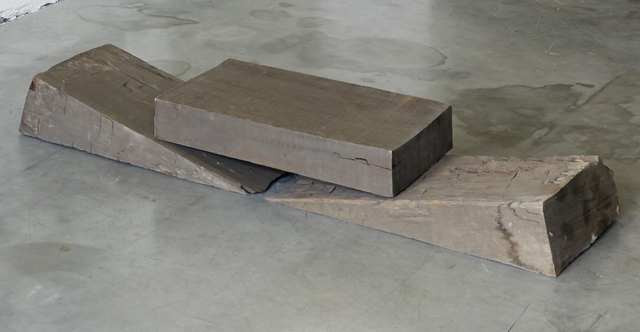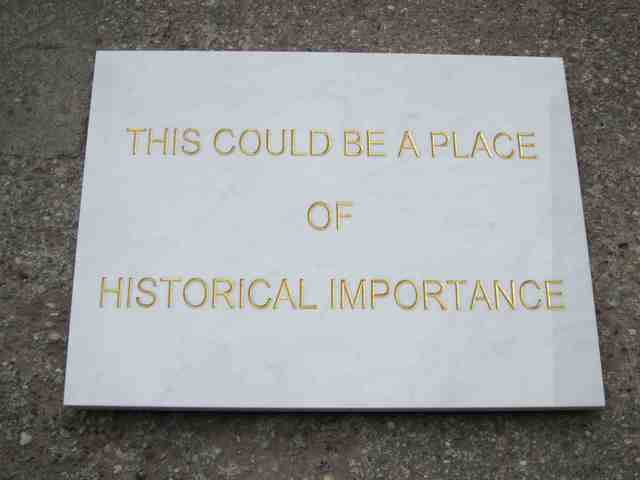 Press Release
Daniel Marzona presents works by three artists, namely Paolo Chiasera (born 1978 in Bologna, Italy – lives and works in Berlin), Braco Dimitrijevic (born 1948 in Sarajevo, Bosnia and Herzegovina – lives and works in Paris and New York), and Bernd Lohaus (1940-2010, born in Düsseldorf, Germany, lived and worked in Antwerp, Belgium). The three artists come from different generations and work with different media but have the tendency in common to follow a conceptual approach.
Daniel Marzona will show a new project by Paolo Chiasera, who is an artist, writer and curator. It is inspired by Morse code and consists of a wall drawing and two frames, quoting on the one hand exhibition displays in museums and on the other hand self-portraits, while referring to sculpture. The work is a complex hybrid that formally and conceptually includes elements of photography, film, and sculpture. The materials used - plaster, metal, and painting - are mounted on a double glass frame using magnets. The glass allows for the light to go through, thus creating color refractions on the wall behind it, a process which recalls the use of watercolors or the capturing of light in photography. As the wall contains traces of precedent installations of art, thereby functioning as a kind of 'memory of the architecture', it becomes, as well as the work itself, a site of micro history that can be investigated and treated in various terms addressing stratigraphy.
Braco Dimitrijevic's works often deal with history and the role of each individual
within it. His work CASUAL PASSERBY I MET AT 2.08, Milan 1974 consists of three elements. The very large black and white photograph, a black and white photograph on paper, showing the work hanging on the building, and a handwritten certificate on paper featuring the title of the work and providing information about where and at what time Dimitrijević met the person. It is part of Dimitrijević's Casual Passer-By series, which he began in 1971.
Each work in the series features a large-scale headshot photograph of a person that the artist met at random in the street. The photographs were placed in prominent positions on the façades of museum buildings, or in public places such as in the underground or on advertisement displays in the street. The smaller photograph and certificate are intended to be displayed in the gallery,providing information about the work that is not physically present.
His Work This Could be a Place of Historical Importance from1972 was first exhibited in documenta 6 in Kassel in 1977, this work is part of a series of plaques that Dimitrijević photographed in various public locations. The artist's project as a whole aimed to both reveal and challenge the underlying power structures that determine what sites, people
and dates are deemed historically and culturally significant. For the artist chance played a defining role in history ('There are no mistakes in history. The whole of history is a mistake'). With the series This Could be a Place of Historical Importance he aimed to make viewer more aware of the generally unspoken assumptions he or she makes about what is historically, artistically or culturally important.
As a former student of Joseph Beuys at the Art Academy in Düsseldorf from 1963 to
1966, Bernd Lohaus initiated early happenings with Panamarenko and Hugo
Heyrman. His own works were mostly made out of heavy wood but he also used
stones, hemp rope and other such materials. The wood is usually altered through
very slight, subtle sculptural interventions and oftentimes several disjointed elements
are grouped together to form one sculpture. The materials are sometimes inscribed
with words or fragments of sentences which allude to relationships and communicate
a sense of vulnerability in contrast to the heavy, raw and dense materials. Within the
context of Minimal- and Conceptual Art Bernd Lohaus found his own very personal
and unique approach to sculpture which was, in comparison to the work of his peers,
more open to the poetic and metaphoric dimensions of material and language.
At Artissima 2016 we will show a small sculptures as well as drawings
and collages.
Follow Artists In This Show