David Kordansky Gallery
EXPO CHICAGO 2016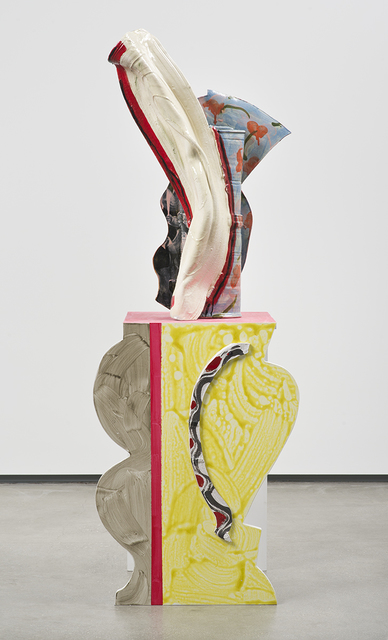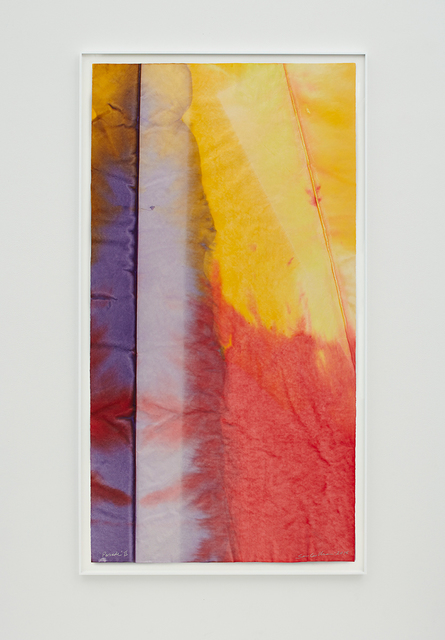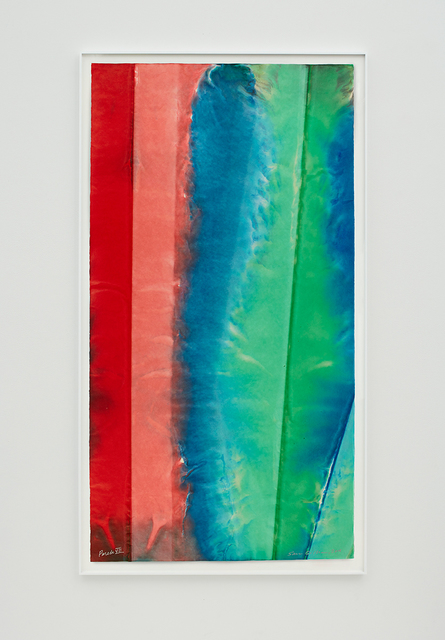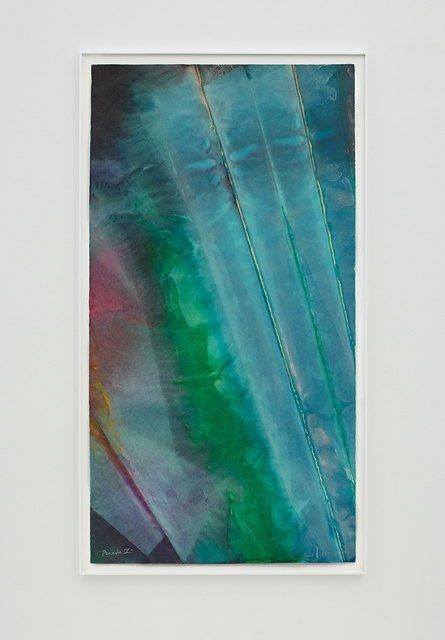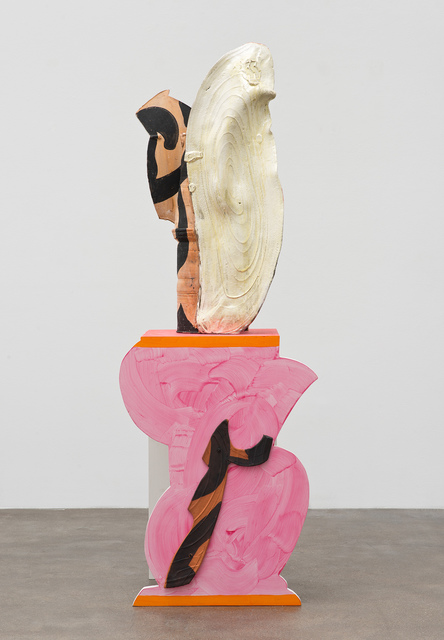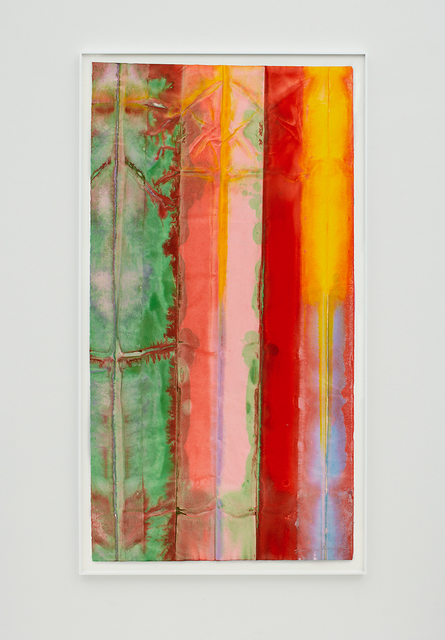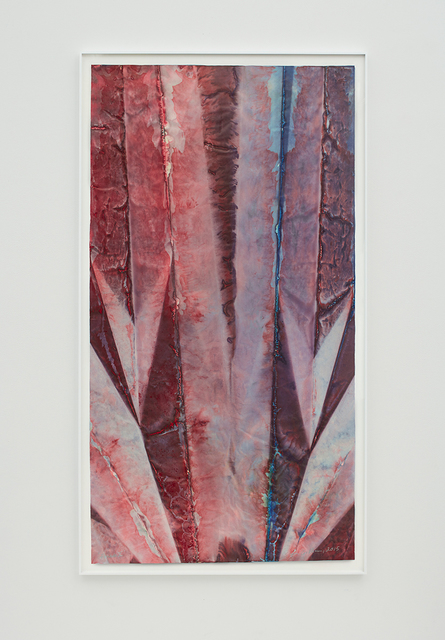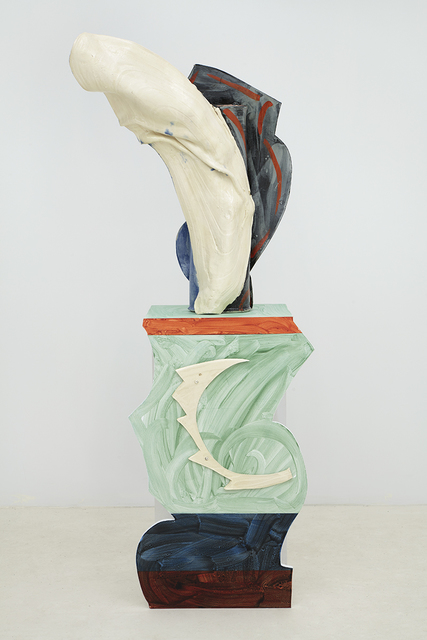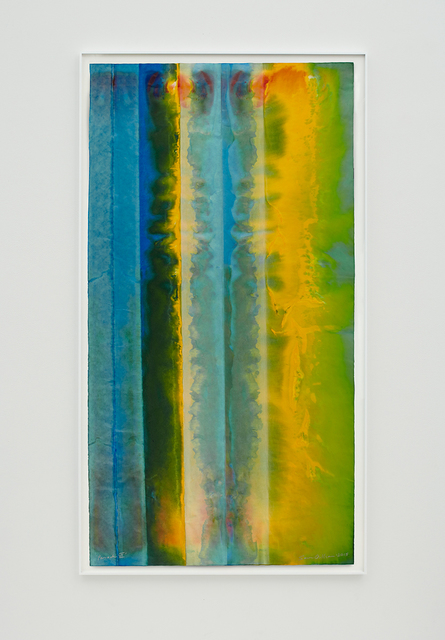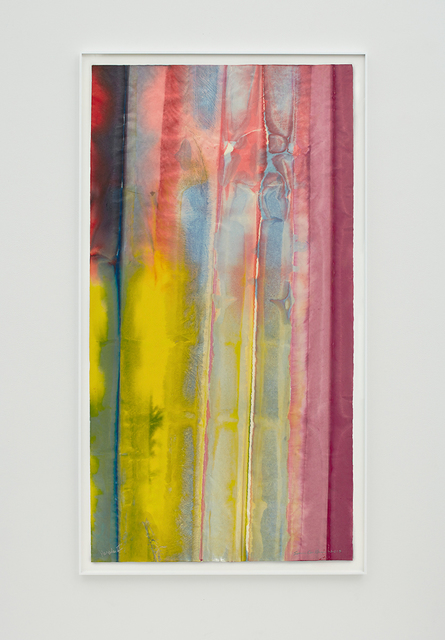 Press Release
David Kordansky Gallery is pleased to announce its inaugural participation in EXPO CHICAGO with a presentation of new work by Sam Gilliam and Betty Woodman. Two artists who have defied preconceived notions about their respective mediums for over five decades, Gilliam and Woodman have both moved freely and irreverently between the territories of painting and sculpture, making generation-defining contributions to the historical trajectory of each. The presentation will feature examples from recent bodies of work: paintings on paper by Gilliam and "Vase Upon Vase" sculptures by Woodman.
Sam Gilliam has long been interested in the sculptural and architectural possibilities of painting. He brings an open-ended sense of improvisation both to his use of pigments and his treatment of the supports to which they are applied. In the Drape works for which he is best known, unstretched canvas is folded on itself and stained, or vice versa, and suspended from the wall to create paintings that powerfully embody the ethos of Abstract Expressionism and the bodily perception of Minimalism. The works on view in this presentation show Gilliam continuing to push these signature techniques in new directions, and are testament to his lyrical use of color and ongoing formal experimentation.
Recalling his signal experiments from the 1960s, Gilliam here folds and stains large-scale handmade paper. As the pigments soak through the paper, they combine and flow together to render fields of crystalline, diaphanous hues. Creases left behind in the wake of folding, meanwhile, provide visual architectures and hinge-like focal points for skewed symmetry. While the physicality of Gilliam's approach and his interest in foregrounding the innate properties of his materials remain unchanged, these works reveal an unexpectedly delicate chromatic sorcery, in which virtuosic technique is balanced against the less predictable, constantly generative pulse of natural processes.
In Betty Woodman's work it is the vase that symbolizes the reciprocal relationship between human endeavor and the spaces where it takes place. As such, this essential form, with its many cultural, aesthetic, and utilitarian permutations, has provided a constant source of inspiration. Woodman thus engages in an aesthetic version of call and response with the many iterations of the vase typology that appear throughout the history of civilization. She often creates sculptural "pictures" of vases, drawing on the languages of painting and design to produce hybrid works that speak to her deeply personal take on Modernist compositional strategies.
In the "Vase Upon Vase" sculptures on view, ceramic vessels with dramatic, swooping silhouettes and vibrant glazing rest on painted wooden bases whose own silhouettes and openings mirror the shapes of the objects they support. Woodman even affixes flat ceramic cutout reliefs to the sides of the bases, establishing a sympathetic circuit between two and three dimensions, and between two fundamental facets of sculptural practice, object and base, that are usually kept distinct. She thereby challenges hierarchical assumptions about where an artwork begins and ends. Indeed, Woodman has long been interested in moments when such assumptions break down completely, and, like Gilliam's, her work reminds the viewer again and again that aesthetic invention need not be relegated to the places, materials, or modes that are associated with art in the restricted sense of the word. It can, and does, take shape everywhere, at any time.
Sam Gilliam (b. 1933, Tupelo, Mississippi) was the subject of a traveling retrospective organized by the Corcoran Gallery of Art, Washington, D.C. in 2005. Over the last four decades he has also presented solo exhibitions of his work at the J.B. Speed Memorial Museum, Louisville, Kentucky (1996); the Whitney Museum of American Art, Philip Morris Branch, New York (1993); The Studio Museum in Harlem, New York (1982); and the Museum of Modern Art, New York (1971), among many other institutions. In 1972, Gilliam participated in the group exhibition, curated by Walter Hopps, comprising the American Pavilion of the 36th Venice Biennale. Recent group exhibitions featuring his work include Not New Now, Marrakech Biennale 6, Morocco (2016); Black: Color, Material, Concept, The Studio Museum in Harlem, New York (2015); Surface Matters, Edward H. Linde Gallery, Museum of Fine Arts, Boston (2015); Witness: Art and Civil Rights in the Sixties, Brooklyn Museum, New York (2014); and A Bigger Splash: Painting after Performance, Tate Modern, London (2012). Gilliam's work is in the collections of over fifty public institutions worldwide, including Musée d'Art Moderne de la Ville de Paris; Tate Modern, London; the Museum of Modern Art, New York; the Metropolitan Museum of Art, New York; and the Art Institute of Chicago. He lives and works in Washington, D.C.
Betty Woodman (b. 1930, Norwalk, Connecticut) was the subject of a retrospective organized by the Metropolitan Museum of Art, New York, in 2006; the museum's first for a living female artist. She has also recently presented solo exhibitions of her work at the Institute of Contemporary Arts, London (2016); Museo Marino Marini, Florence (2015); Gardiner Museum, Toronto (2011); and the American Academy in Rome (2010). This summer Woodman installed a fifty-foot-long bronze fountain as part of Liverpool Biennial 2016. Other recent group exhibitions featuring her work include CERAMIX: Art and Ceramics from Rodin to Schütte, Bonnefantenmuseum, Maastricht, Netherlands (2015); Playing
House, Brooklyn Museum (2012); Postmodernism: Style and Subversion, 1970-1990, Victoria and Albert Museum, London (2011); Sèvres, Porcelaines Contemporaines, Menshikov Palace, Hermitage Museum, St. Petersburg (2010); and Dirt on Delight: Impulses that Form Clay, Institute of Contemporary Art, Philadelphia, and Walker Art Center, Minneapolis (2009). Woodman's works are featured in over fifty public collections worldwide including the Stedelijk Museum, Amsterdam; the Museum of Modern Art, New York; the Whitney Museum of American Art, New York; the Los Angeles County Museum of Art; and the National Gallery of Art, Washington, D.C. Woodman divides her time between studios in New York and Antella, Italy, having previously lived, worked, and taught in Colorado for forty years.
Follow Artists In This Show