Dean Fleming "Duality"
Dean Fleming, founding member of the Park Place Gallery, has first solo, exhibition with David Richard Gallery and his first show in New York since 2001 that explores the dual aesthetic and formal aspects of his paintings
Oct 14th – Nov 10th 2017
New York, 211 East 121st Street
Map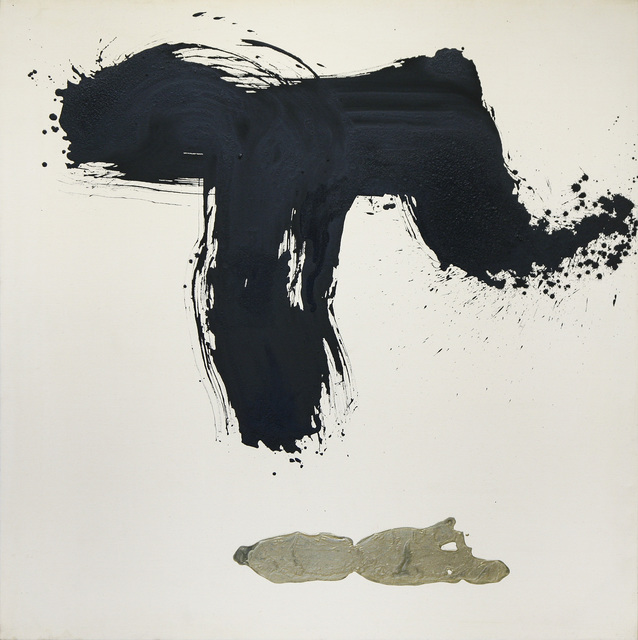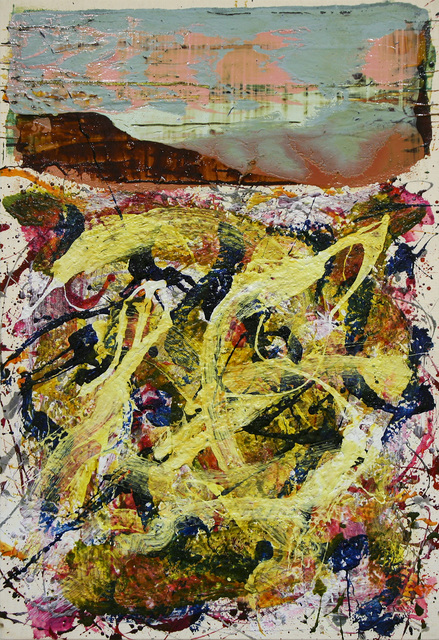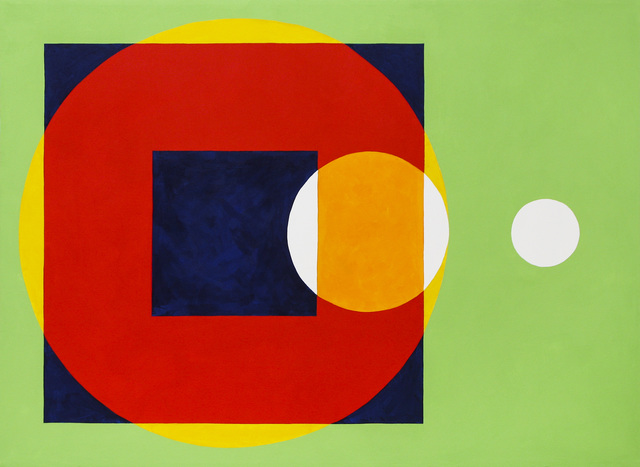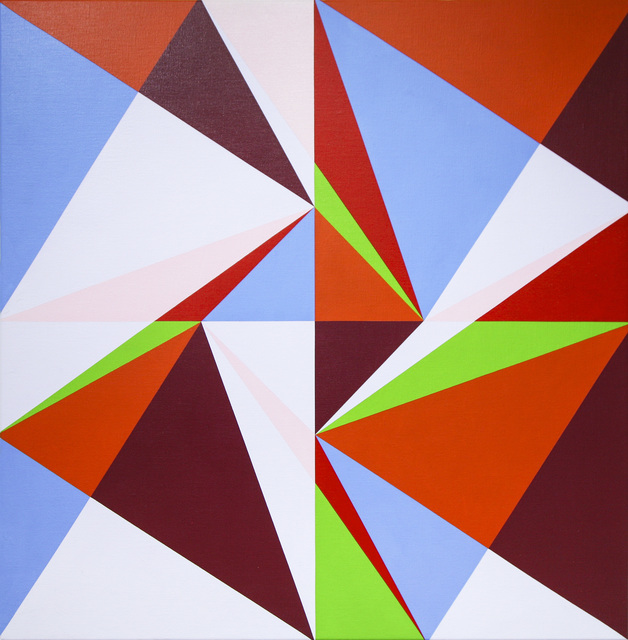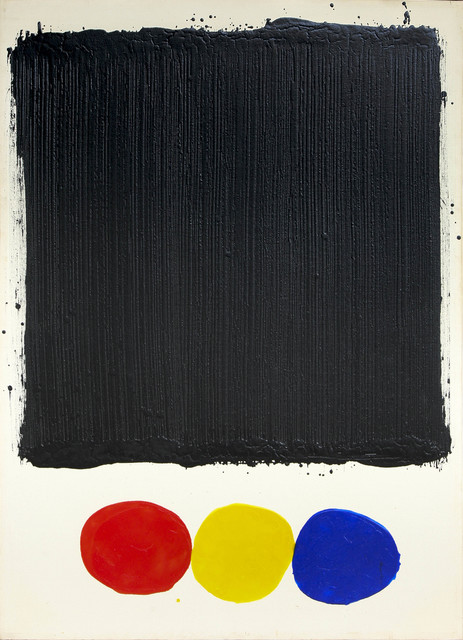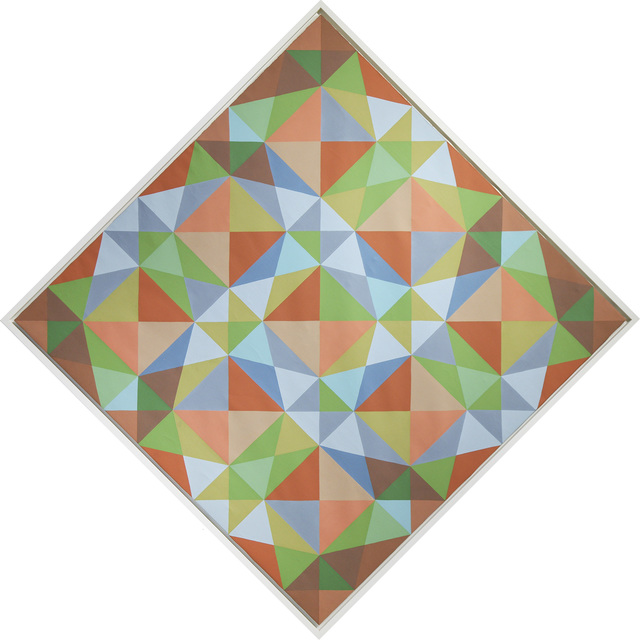 Press Release
David Richard Gallery is pleased to announce representation of Dean Fleming and present his first solo exhibition with the gallery and his first in New York since 2001. This presentation, Duality, is a survey of paintings by Fleming – founding member of the important New York-based artist collective in the 1960s, Park Place Gallery – that includes selections from the 1960s and 70s as well as recent works. The paintings from the 1960s are from the Park Place years, reflecting Fleming's interest in hard edge geometric painting with extreme angles and trippy effects as well as kaleidoscopic patterns. The 1970s paintings are more gestural and painterly, exploring color and various methods of staining and applying paint to canvas. The canvases are mostly unprimed and compositions range from minimal, loose and geometric to calligraphic with palettes ranging from black and white to very dense, multilayered abstractions with lush fluid movement of pigment. After his segue through figurative abstraction in the 80s and 90s, Fleming made a return to geometric abstraction in the 2000's with an emphasis on dynamic compositions and bold color palettes that explore space and the illusion of objects in front of or passing through another.
Duality will be presented October 14 through November 10, 2017 with an opening reception with the artist on Saturday, October 14, 2017 from 4:00 – 7:00 pm at David Richard Gallery's newest venue in Harlem located at 211 East 121st Street, New York, NY 10035, P: (212) 882-1705. A digital catalogue will be available online.
Throughout Fleming's career, his abstract paintings focused on a range of formal and compositional dualities. In this exhibition several examples are presented that include: hard-edge painting and visual perception; calligraphy and abstraction; gestural and geometric abstraction; flat and textured surfaces; painted and unprimed canvas; and bipartite compositions.
The hard-edge, geometric compositions from Fleming's current body of work have a strong dialogue with the paintings from the 1960s, as both explore illusory effects and challenge visual perception. There are striking parallels with the vibrant color palettes, yet the compositions and particular geometric shapes vary, making each body of work distinct. The 60s paintings are often packed tighter with more angles and movement, while the newer paintings are more open with a combination of flat and painterly brush strokes and surfaces that frequently include circular shapes.
About Dean Fleming:
Dean Fleming studied at the California School of Fine Arts (currently the San Francisco Art Institute) with Elmer Bischoff and Frank Lobdell. There, he met and developed life-long friendships with Peter Forakis, Leo Valledor and Mark di Suvero. He shared a studio with Manuel Neri, Joan Brown, Bill Brown and Forakis and "poured" himself "into the West Coast version of abstract expressionism". During that period he regularly exhibited at the Six Gallery and Batman Gallery in San Francisco.
Always ready for an adventure and never wanting to settle down, Fleming moved to New York in 1961 and was a founding member of the Park Place Gallery. Initially located at 79 Park Place in lower Manhattan, Park Place Gallery was an important artist collective and exhibition venue for experimental art in New York in the 1960s. The founding members, many transplants from the West Coast, were comprised of five painters: Dean Fleming, Tamara Melcher, David Novros, Edwin Ruda, Leo Valledor and five sculptors: Mark de Suvero, Peter Forakis, Robert Grosvenor, Anthony Magar and Forrest Myers. The gallery director was Paul Cooper. Working in diverse materials and approaches, the group formed in 1962 to explore their mutual interest in literal and illusory space, music and social concerns. The founders invited their friends and younger artists to exhibit at their gallery where together they explored cutting edge and experimental art that included geometric abstraction, Op Art, shaped canvases, minimalism and large-scale sculpture. In 1966, Fleming was also included in the important exhibition at the Solomon R. Guggenheim Museum in New York, "Systemic Painting", organized by Lawrence Alloway.
Moving to the Rocky Mountains in 1967 and founding Libre, an artist community, Fleming started a new chapter in his career. His extensive international travels to Europe, Northern Africa, Latin America and Asia and fascination with diverse cultures and artist practices continued to inspire and inform his artwork.
Fleming's artwork is included in the current exhibition at the Met Breuer in New York, "Delirious: Art at the Limits of Reason, 1950 – 1980", organized by Kelly Baum and on exhibition through January 14, 2018. Fleming's artwork was also included earlier in 2017 in the exhibition at New York University's Grey Art Gallery, "Inventing Downtown: Artist-Run Galleries in New York City, 1952-1965", curated by Melissa Rachleff. In 2008, Fleming and the members of the Park Place Gallery were the subject of the presentation, "Reimagining Space: The Park Place Gallery Group in 1960s New York", organized by Linda Dalrymple Henderson at the Blanton Museum of Art, The University of Texas at Austin.
About David Richard Gallery:
Since its inception in 2010, David Richard Gallery has produced museum quality exhibitions that feature Post War abstraction in the US. The presentations have addressed specific decades and geographies as well as certain movements and tendencies. While the gallery has long been recognized as an important proponent of post-1960s abstraction—including both the influential pioneers as well as a younger generation of practitioners in this field— in keeping with this spirit of nurture and development the gallery also presents established and very new artists who embrace more gestural and representational approaches to the making of art as well as young emerging artists.
In 2015 David Richard Gallery launched DR Projects to provide a platform for artists of all stripes—international, national, local, emerging and established—to present special solo projects or to participate in unique collaborations or thematic exhibitions. The goal is to offer a fresh look at contemporary art practice from a broad spectrum of artists and presentations. Opening the second location in New York in 2017 exposes the gallery's artists to new markets, institutions and collectors.
For additional information please contact:
David Eichholtz, Manager
M: (505) 467-9742
M: (917) 853-8161
D@DavidRichardGallery.com
David Richard Gallery, LLC
Harlem - 211 East 121 ST | New York, NY 10035
O: (212) 882-1705
www.DavidRichardGallery.com
Follow Artists In This Show