Robert Swain - "Color: Theory and Affect"
Robert Swain, a leading color theorist, exhibits at David Richard Gallery's New York location, marking the first comprehensive survey of his work since the major 2010 retrospective at Hunter College.
Dec 9th, 2017 – Jan 20th, 2018
New York, 211 East 121st Street
Map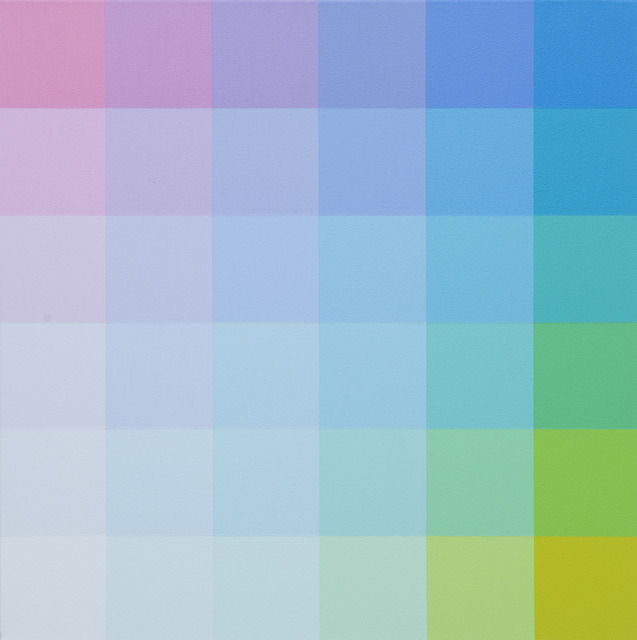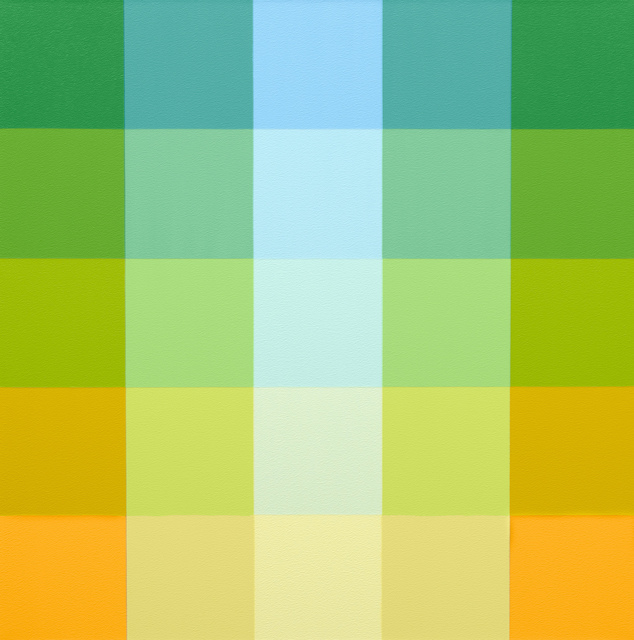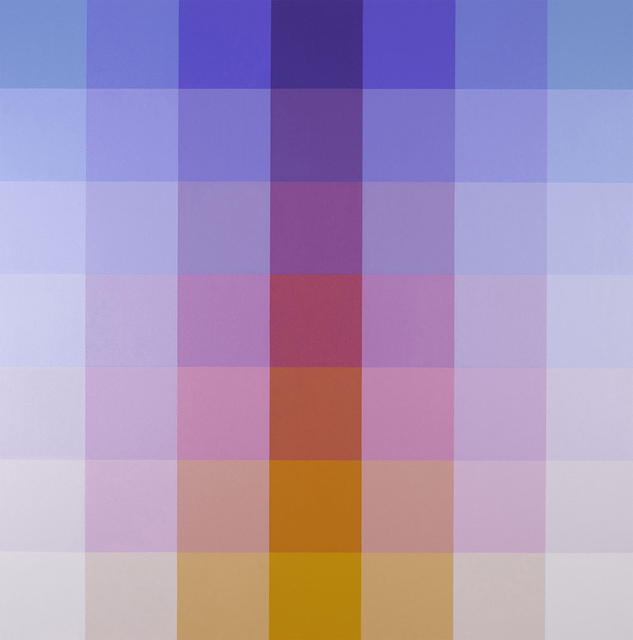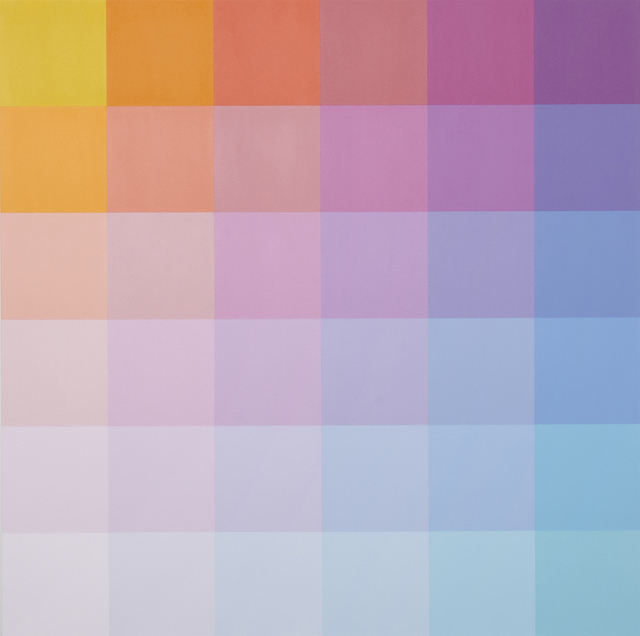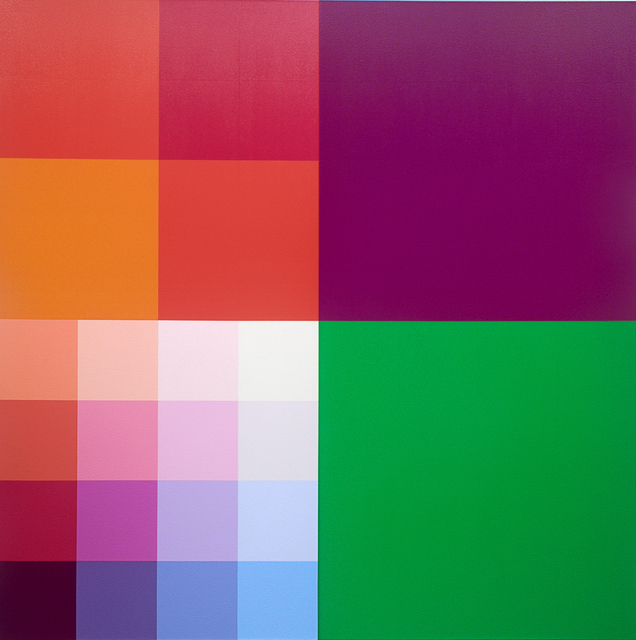 Press Release
Robert Swain
Color: Theory and Affect
Artist Reception: Saturday, December 9, 2017 from 1:00 – 7:00
On view through January 20, 2018
Robert Swain, a leading color theorist, exhibits at David Richard Gallery's New York location, marking the first comprehensive survey of his work since the major 2010 retrospective at Hunter College. Spanning four decades of systemic approaches, Swain's paintings elucidate the theoretical, perceptual, and sensual experience of color's constant flux.
David Richard Gallery, LLC
Harlem Venue - 211 East 121st Street | New York, NY 10035 | P: (212)882-1705
www.davidrichardgallery.com
David Richard Gallery is pleased to announce the presentation Robert Swain, Color: Theory and Affect, on view December 9, 2017 – January 20, 2018 at the Gallery's newest venue in Harlem, located at 211 East 121st Street, New York, NY 10035, P: (212) 882-1705. There will be an opening reception with the artist on Saturday, December 9, 2017 from 1:00 – 7:00 PM. A digital catalogue will be available online.
For the past 50 years, Robert Swain has dedicated his career to a rigorous study of color sensations and their effect on the human experience. Swain's paintings offer visual, cognitive, and sensuous experiences, while elevating our understanding of color phenomenon and perception. This heightened awareness of seeing and unique experience of feeling color occurs when Swain's works are viewed in person with attentive, patient observation. Perceptual effects will begin to emerge slowly, rearranging themselves as the constant flow of color's energy changes and moves in response to Swain's compositions and palettes.
The perceptual and psychological implications of color are the result of Swain's many varied combinations of particular hues, value transitions, degrees of saturation, color adjacency, overall organization and scale. These elements are then activated by the viewer through distance, light source and duration of observation. While accessible by all who can see color, the perceptual effects and emotional content vary with each viewer resulting in a unique and intensely personal experience. This reciprocity, between viewer and painting, becomes the heart and soul of Swain's work.
Swain's seemingly unlimited palette and unique vocabulary of color derives from the personal color system that he devised in the 1970s. By dividing color into 30 hues, 33 value steps, and up to 9 degrees of saturation, Swain created a catalogue with almost 2,200 more components than the well-known Munsell color system. This extensive variety in color deepened Swain's knowledge and aided in the formulation of his nuanced color relationships. In the 1980s and 1990s, Swain broke down his compositional structure into different sized modules, creating grids within grids, still set in relation to one another but altered in size and scale, order and configuration. These works, on view in this exhibition, allow the viewer to experience multiple color phenomena within one pictorial plane. His largest canvases activate the viewer's peripheral vision, sensing the edges of the work and allowing the colors to blend, creating an immersive and meditative experience.
Groundwork for the study of color as an autonomous element (rather than in service of symbolism of signification) was set by Paul Seurat in the 1880s and taken up with a renewed vigor in the twentieth century by Modern masters such as Wassily Kandinsky, Paul Klee, Barnett Newman, Mark Rothko, Josef Albers, and Frank Stella. Swain is a critical figure in this history, coupling the aesthetic and empirical approaches in his quest to understand the phenomenological experience of color.
About Robert Swain:
Robert Swain received his BA from American University in Washington, D.C. in 1964 and came to New York City the following year where he has lived and worked since. Swain taught in the department of Art and Art History at Hunter College between 1968 and 2014. Here, he was a critical component of the "Hunter Color School" alongside William C. Agee, Sanford Wurmfeld, Gabriele Evertz, Doug Ohlson, Vincent Longo, and Joanna Pousette Dart. In 1998 he was awarded the Distinguished Teaching of Art Award from the College Art Association for the instrumental education he provided to countless generations of artists.
Swain has had over twenty solo exhibitions and his work has been included in over sixty group shows at prestigious institutions such as, The Museum of Modern Art, The Corcoran Gallery of Art, The Whitney Museum, and The Metropolitan Museum of Art. In 2010 a major exhibition of his work, entitled Visual Sensations, The Paintings of Robert Swain: 1967 – 2010, was held at the Hunter College / Times Square Gallery, curated by his colleague Gabriele Evertz. Swain's artwork is represented in over 284 private and public collections, including The Albright-Knox Art Gallery, Walker Art Center, The Corcoran Gallery of Art, The Denver Art Museum, The Milwaukee Art Center, The Detroit Institute of Art, The Everson Art Museum, The Columbus Gallery of Fine Arts, and the Metropolitan Museum of Art.
About David Richard Gallery:
Since its inception in 2010, David Richard Gallery has produced museum quality exhibitions that feature Post War abstraction in the US. The presentations have addressed specific decades and geographies as well as certain movements and tendencies. While the gallery has long been recognized as an important proponent of post-1960s abstraction—including both the influential pioneers as well as a younger generation of practitioners in this field— in keeping with this spirit of nurture and development the gallery also presents established and very new artists who embrace more gestural and representational approaches to the making of art as well as young emerging artists.
In 2015 David Richard Gallery launched DR Projects to provide a platform for artists of all stripes—international, national, local, emerging and established—to present special solo projects or to participate in unique collaborations or thematic exhibitions. The goal is to offer a fresh look at contemporary art practice from a broad spectrum of artists and presentations. Opening the second location in New York in 2017 exposes the gallery's artists to new markets, institutions and collectors.
For additional information please contact:
David Eichholtz, Manager
M: (505) 467-9742
M: (917) 853-8161
D@DavidRichardGallery.com
David Richard Gallery, LLC
Harlem - 211 East 121 ST | New York, NY 10035
O: (212) 882-1705
www.DavidRichardGallery.com
Follow Artists In This Show