On Space And Place: Contemporary Art From Chicago, Mexico City, Los Angeles and Vancouver
Pairing with the Award Winning PBS show "ART21", "On Space and Place" considers how the characteristics and identity of a city can influence the artwork that is made within it while also examining the intersecting concerns of the work from each of the four cities.
Sep 15th – Dec 18th 2016
Chicago, 935 W. Fullerton
Map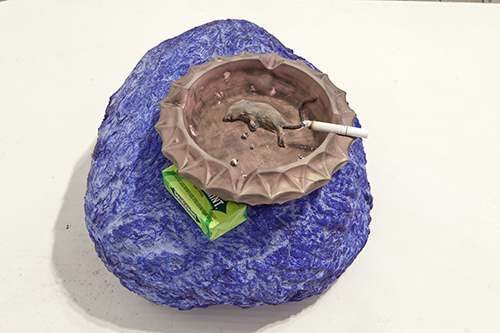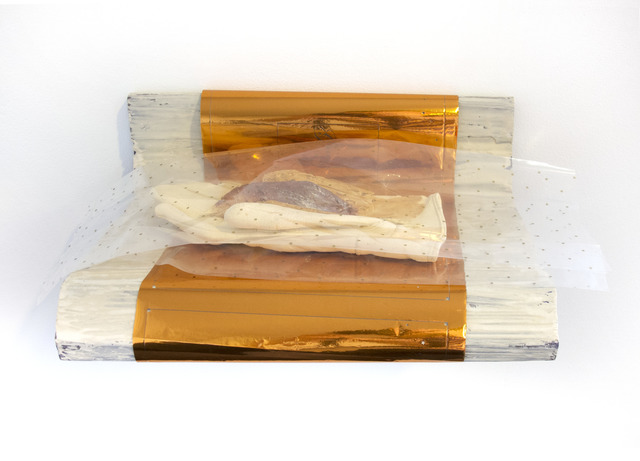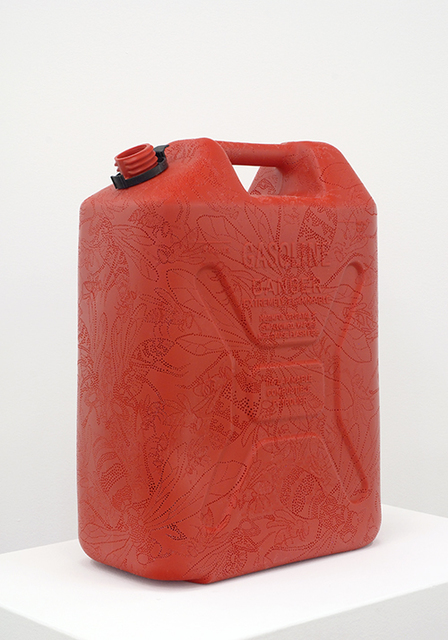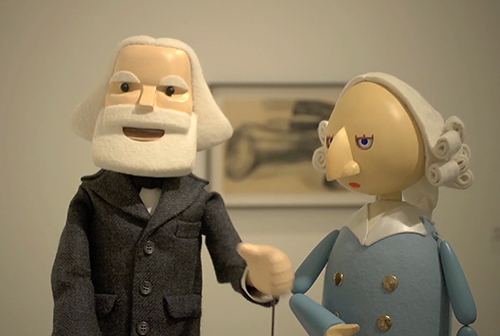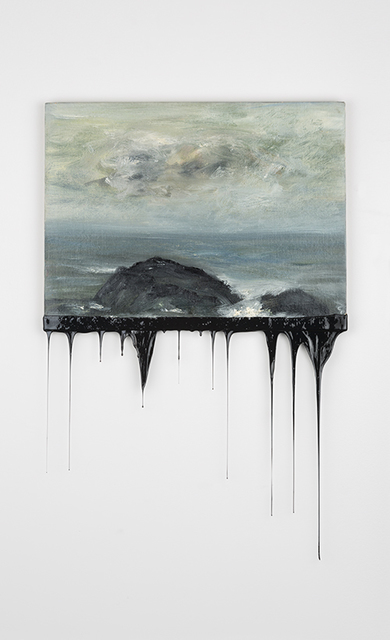 Press Release
CHICAGO — For the first time, viewers of the ART21 series "Art in the Twenty-First Century" will be able to see work by artists featured in the new season at the DePaul Art Museum on the Lincoln Park Campus of DePaul University. The exhibition will provide a multi-layered opportunity to learn about the artists on PBS stations, including Chicago's WTTW-Channel 11, then experience the work in person.
"This is a new model, it is an experiment, no one has ever done this before and I think that's exciting," said Julie Rodrigues Widholm, director and chief curator of the DePaul Art Museum.
"We can lead the way in terms of how people have access to art. Through public television and through free admission we are committed to art being easily accessible and a vital part of everyday life. It helps us understand the world we live in and better understand each other," she said.
The DePaul Art Museum collaborated with the Peabody Award-winning documentary series ART21 to exhibit the 16 artists featured in the show's eighth season. The exhibition, "On Space and Place: Contemporary Art from Chicago, Los Angeles, Mexico City and Vancouver," curated by Widholm, will open at the DePaul Art Museum on Sept. 15 and run until Dec. 18. A public opening reception will be held at the museum from 5-8 p.m. Sept. 15. The four-part series will premiere Sept. 16 on PBS.
"The fact that Chicago is one of the four global cities featured in the ART21 series was a big reason for organizing the exhibition at DePaul Art Museum," said Widholm. "We are a museum that is dedicated to showing work from Chicago artists, in dialogue with international art. It's perfect for us to bring together international and local artists."
The featured artists, chosen by ART21 curator Wesley Miller, are grouped by their unique and revealing relationships to the places where they live, Chicago, Los Angeles, Mexico City and Vancouver, to showcase their cities as vibrant and diverse centers for art.
16 innovative artists from 4 dynamic cities
· Chicago artists: Nick Cave, Theaster Gates, Barbara Kasten, Chris Ware
· Mexico City artists: Natalia Almada, Minerva Cuevas, Damián Ortega, Pedro Reyes
· Los Angeles artists: Edgar Arceneaux, Liz Larner, Tala Madani, Diana Thater
· Vancouver artists: Stan Douglas, Brian Jungen, Liz Magor, Jeff Wall
​The DePaul Art Museum's "On Space and Place," considers how the characteristics and identity of a city can influence the artwork that is made within it while also examining the intersecting concerns of the artists from each of the four cities, according to Widholm.
"Art is increasingly being defined and described in relationship to a sense of place. In our time of hyper-interconnectivity, where you choose to live and work matters like never before," said Tina Kukielski, executive director of ART21.
Rather than group the artists geographically, the exhibition explores thematic and material relationships among the artists to address themes that transcend particular locations, such as peace and social violence, power and identity showcased by Nick Cave, Tala Madani, Edgar Arceneaux and Pedro Reyes. Informal economies and corporate impact on the environment displayed by Nick Cave, Minerva Cuevas, Pedro Reyes and Brian Jungen. Nature and artifice from artists Jeff Wall and Liz Magor. Memory from artists Damian Ortega, Liz Larner, Natalia Almada and Edgar Arceneaux. Themes from artists Chris, Ware, Diana Thater and Barbara Kasten also include architecture, light and space.
The exhibition underscores the interdisciplinary nature of contemporary art, and many works make their Chicago debut in this exhibition, noted Widholm.
"This is not an exhibition with four separate areas divided by the cities. Instead, we are going to mix it up to show how an artist in LA might be thinking about Martin Luther King Jr. and peaceful protests in relationship to how someone in Chicago is also looking at related themes or events," she said.
According to Widholm, the show is "very ambitious for us," with approximately 50 pieces of artwork on display, including painting, photography, sculpture, drawings, installation, videos, cartooning and filmmaking made by today's most significant and innovative contemporary artists. The exhibition includes work by all of these artists, displayed alongside the ART21 video segments introduced by actress Claire Danes.
"These are the leading contemporary artists in the world right now and that is also why we wanted to organize this exhibition at the DePaul Art Museum," said Widholm. "We want to bring excellent art to campus. And working with ART21 in many ways helps the DePaul Art Museum reach its goals of visibility, outreach and art education." We plan to have a rich selection of public programs and gallery talks to accompany the exhibition.
ART21 is a celebrated global leader in presenting thought-provoking and sophisticated content about contemporary art, and the go-to place to learn first-hand from the artists of our time. A nonprofit organization, ART21's mission is to inspire a more creative world through the works and words of contemporary artists. It provides unparalleled access to the artist's voice to diverse audiences around the world, using the power of digital media to introduce millions of people to contemporary art and artists. For nearly two decades, ART21 has changed the paradigm for teaching and learning about the creative process.
The new season showcases the geography, architecture, society, culture and heritage of each location. Each episode highlights aspects of contemporary life that viewers everywhere experience. In addition to "Art in the Twenty-First Century," ART21 also produces a number of public programs annually that connect audiences to artists and the artistic process.​
To view a trailer and learn more about ART21 and television dates visit www.art21.org.
The DePaul Art Museum is located at 935 W. Fullerton, just east of the CTA's Fullerton 'L' stop. With free admission, the museum hours are Wednesdays and Thursdays from 11 a.m. to 7 p.m., Fridays from 11 a.m. to 5 p.m., and Saturdays and Sundays from noon to 5 p.m. The museum is closed Mondays and Tuesdays. For more on the DePaul Art Museum's upcoming exhibitions and events, call 773-325-7506 or visit http://museums.depaul.edu/.
Follow Artists In This Show