G.O.A.T.
Jul 20th – 22nd
Detroit, Ride it Sculpture Park M-8
Map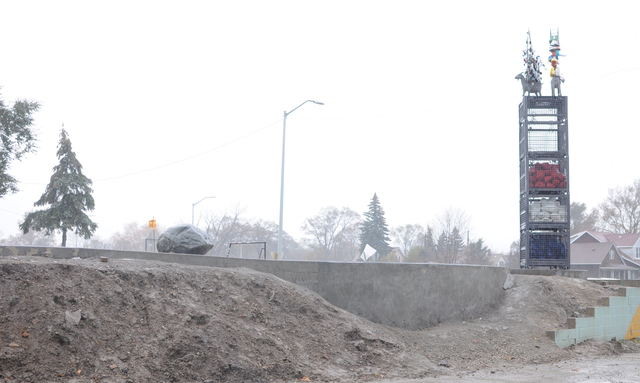 Press Release
Commissioned by Power House Productions, Nari Ward has created a permanent site-specific installation at Ride it Sculpture Park, the skatepark located along the E. Davison Expressway. Ward's work, G.O.A.T. anchors the northeast corner of the park, establishing a neighborhood landmark prominently featuring the humble, ruminant animal, the goat, atop a monumental industrial crate tower. As throughout his work, Ward's use of everyday, unassuming
objects take on a transformative life of their own through his skillful handling, sharp wit and vision.
Follow Artists In This Show