Rooted Down and Rising Up
"Rooted Down and Rising Up" is show featuring Amy Cheng, Sara V. Cole and Michelle Gagliano. Our artists draw their influences from nature deeply rooted in the world all around us to portray the complex connections into the human mind, body, soul, & spirit.
Jun 22nd – Sep 28th 2017
Riverdale, 5622 Mosholu Avenue
Map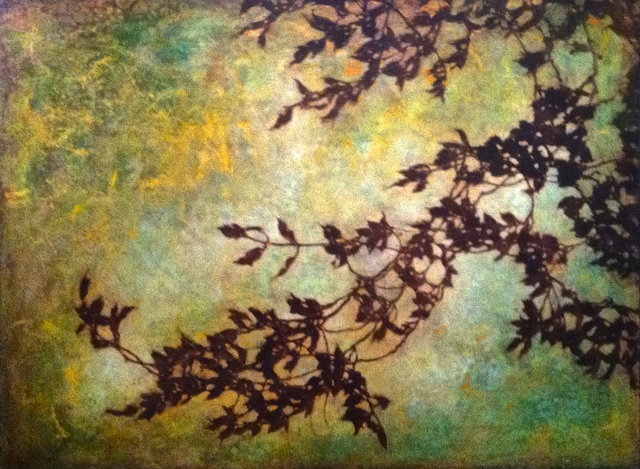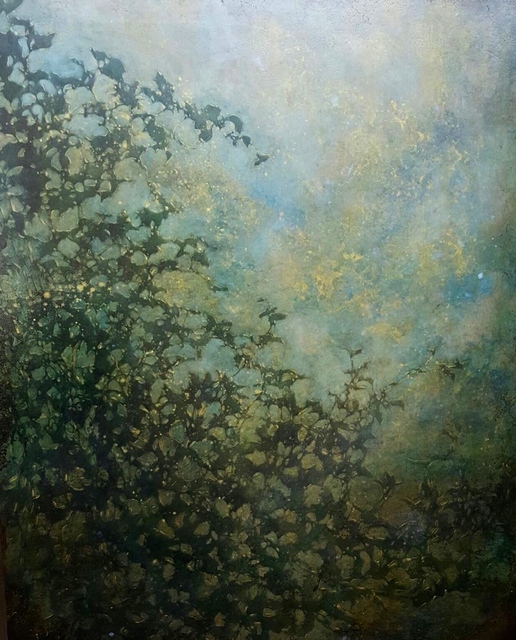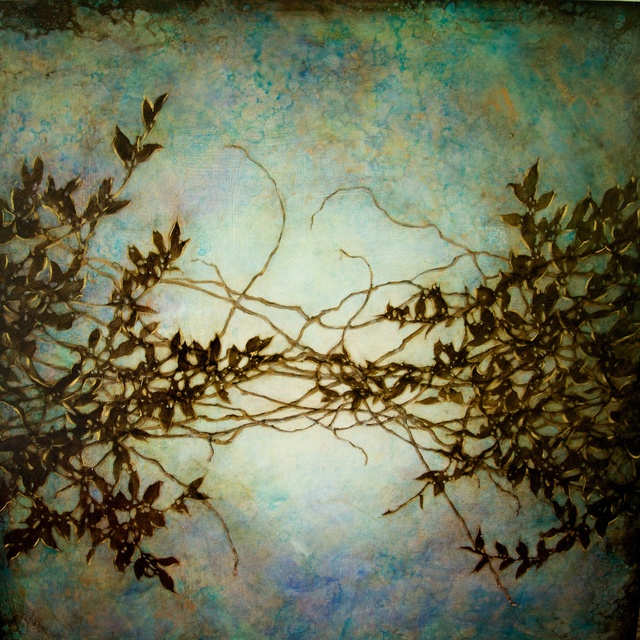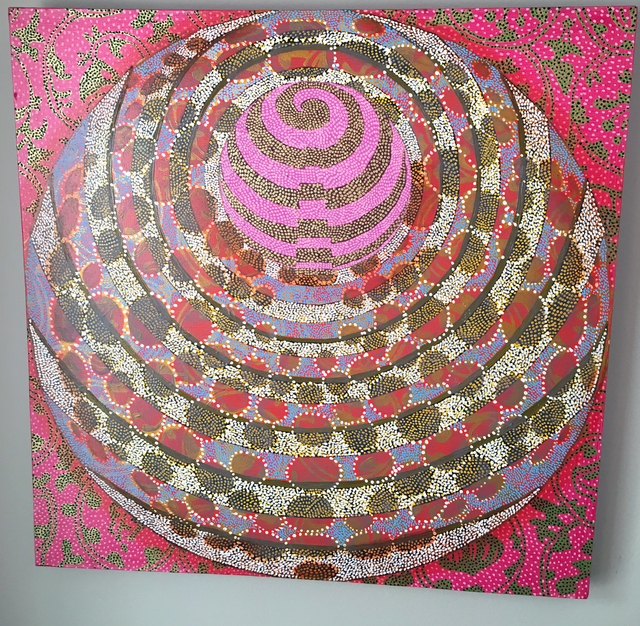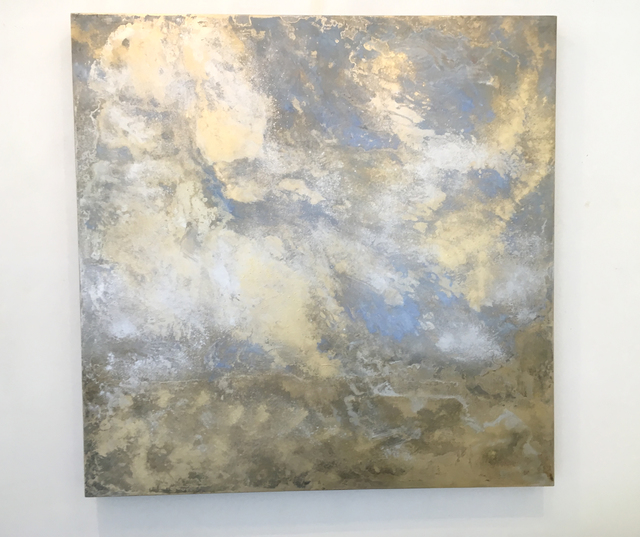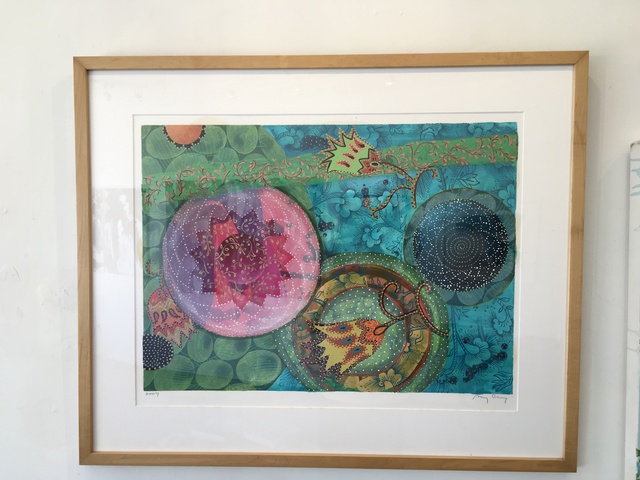 Press Release
Elisa Contemporary Art is pleased to present "Rooted Down and Rising Up". This three-woman show features artists Amy Cheng, Sara V. Cole and Michelle Gagliano. It will open on June 22nd and run through September 28th. Our artists draw their influences from nature – the flowers, leaves and vines – deeply rooted in the world all around us to portray the complex connections into the human mind, body, soul, and spirit.
The featured artists utilize a range of creative mediums and styles. California artist Sara V. Cole, debuting with Elisa Contemporary Art.
Virginia artist, Michelle Gagliano, combines imaginary 'natural' forms with textural patinas creating breathtaking panoramas that both evoke timeless private visions and invoke universal themes and emotions. According to Gagliano, "My current body of work further reduces and deconstructs the landscape, reflecting and refracting the prism of light and soul in a contemporary concept… I see my work as a kind of mapping of natural beauty. Maps themselves to me are like veins of the earth, like the body itself."
Chinese artist, Amy Cheng, works with oil on paper and on Canvas using patterns from around the world. According to Cheng, "I align myself with the long tradition of geometric and floral ornamentation the Far Eastern, Middle Eastern, & European craftsmen have long employed. They did so with the implicit understanding that pattern & repetition, which are endemic in nature, are primal in their rhythmic connection to the human nervous system."
What: Rooted Down and Rising Up
Featured artists: Amy Cheng, Sara V. Cole and Michelle Gagliano
When: June 22 through September 28, 2017
Where: Elisa Contemporary Art, 5622 Mosholu Avenue, Riverdale NY 10471
Hours: Thursdays 12pm – 5:00pm (closed August 24, 31) and by appointment (Weekdays, Evenings, Weekends)
Website: www.ElisaContemporaryArt.com
About the Artists:
Amy Cheng
Amy Cheng was born in Taiwan, raised in Brazil, Oklahoma and Texas. She received a BFA from the University of Texas at Austin, and an MFA from Hunter College, City University of New York. She has exhibited her paintings nationally and internationally; her work is held in a number of corporate and public collections. She has completed a number of public art commissions including projects at the Seattle-Tacoma International Airport, the Howard St. El Station in Chicago, IL, the Cleveland Street Subway Station in Brooklyn, NY, the 25th Avenue Subway Station in Brooklyn, NY, the Lambert-St. Louis International Airport MetroLink Station, the Jacksonville International Airport, FL, the Slauson Bus Station, Los Angeles, CA, traffic box coverings in downtown Odessa, TX, and the Valley Regional Transit Station in Boise, ID.
She received a Fulbright Teaching Fellowship to Renmin University, Beijing, People's Republic of China in 2017, a P.S. 122 Painting Center Fellowship in New York City for a ten month residency in 2011-12, and a Senior Lecture/ Research Fulbright fellowship to Brazil in 2008. She has been awarded two New York Foundation for the Arts Painting Fellowships, and an Arts International travel grant to China. She is a Professor in the Art Department at the State University of New York at New Paltz.
Amy Cheng will also be featured in Flora Fantastica! At Wave Hill from July 16 - August 27, 2017
Michelle Gagliano
Contemporary oil painter, Michelle Gagliano has been painting for over 25 years and has shown across the country, including artist residencies, solo exhibitions, group shows, museum exhibitions, and private installations. Her work is held in numerous private and corporate collections throughout the United States, Europe and Asia.
Born in Jamestown, New York, Gagliano studied painting at North Texas State University with painter Vernon Fisher. She has a degree in painting from Plymouth State University, Plymouth, New Hampshire, and currently lives and works in Scottsville, Virginia.
About Elisa Contemporary Art
Elisa Contemporary Art represents a portfolio of emerging through mid-career contemporary artists. Our art and artists do not fit into any particular current trend or fashion, but are those exploring and testing the boundaries of various media, techniques, materials and ideas about humanity, nature and our world.
Founded in 2007 by Lisa Cooper, Elisa Contemporary Art is dedicated to promoting the appreciation and collection of art as a way to enrich and heal our lives, our communities, and the world. The Riverdale Gallery opened in 2008. An Art Salon in Fairfield CT opened in 2017 (by appointment only). Elisa Contemporary Art has participated in international art fairs in New York, Miami and the Hamptons. We have curated over 15 public art exhibits in the Tri-State area.
We also believe in the power of giving back, and donate a portion of gallery sales to philanthropic organizations that help children and families within underserved communities heal and grow through their experience with art. We support Free Arts NYC, and The Art Therapy Project.
Elisa Contemporary Art has been featured in a number of publications including Ocean Home Magazine, Hamptons Cottages & Gardens, New York Spaces and The New York Times and on Artsy. For more information, visit www.ElisaContemporaryArt.com or see us on Artsy and 1stdibs.
Contact: Lisa Cooper, Lisa@ElisaArt.com, 212.729.4974
Follow Artists In This Show