Upcycle
Upcycle celebrates Artwork created from all recycled materials. Our artists recycle, reuse and re-envision newspaper, magazines, junk mail, commercial signage, plastic scraps, caps & bottles, wood, steel, tools, drills and metal parts to create one of a kind works of art
Jul 29th – Sep 20th 2015
Bridgehampton, Elisa Contemporary Art at The Design Studio 2393 Main Street
Map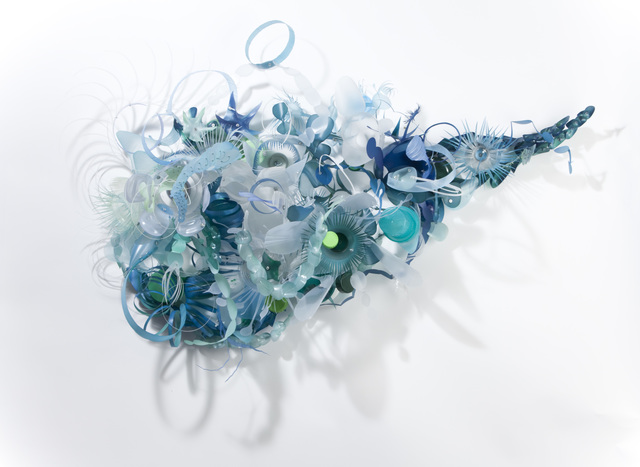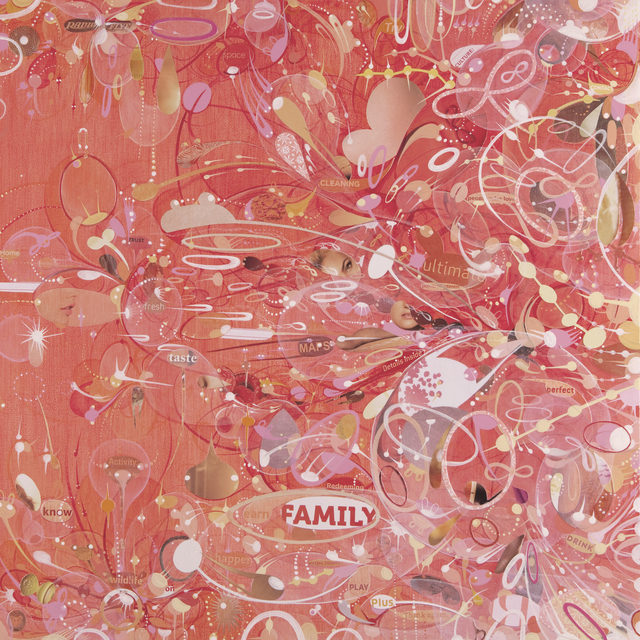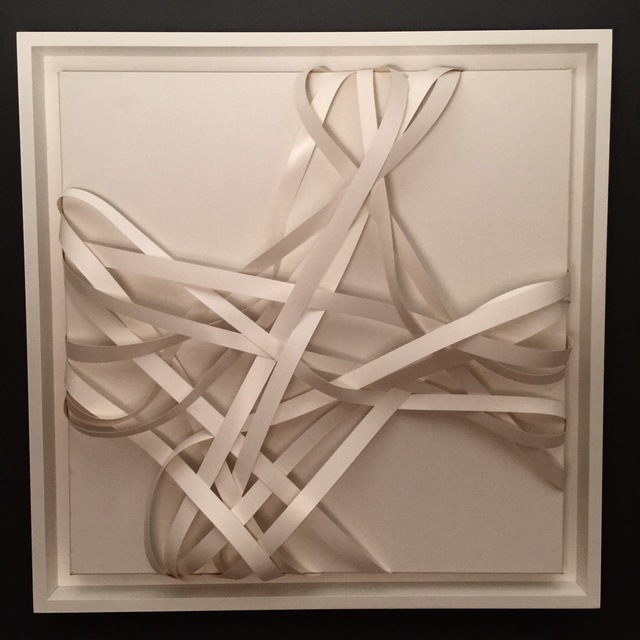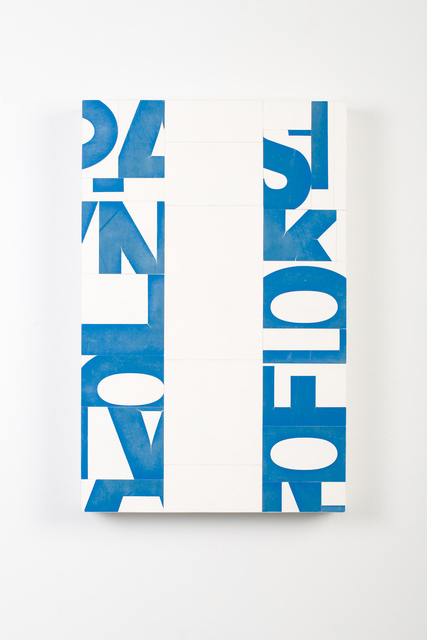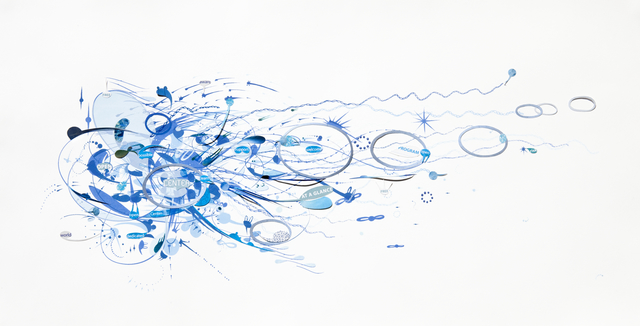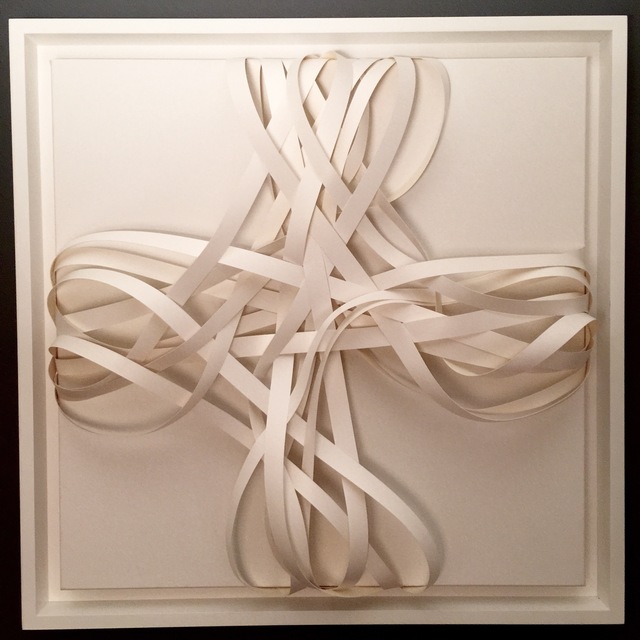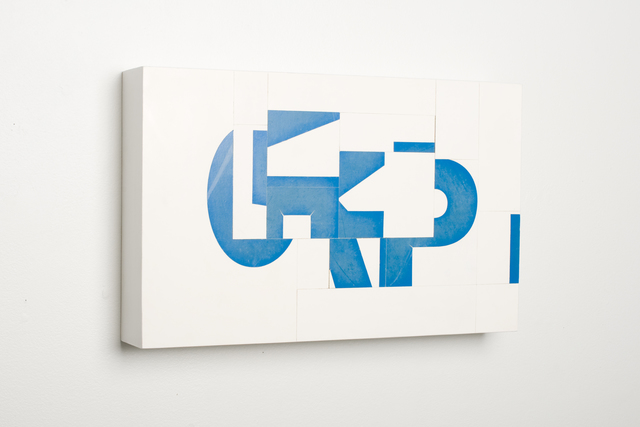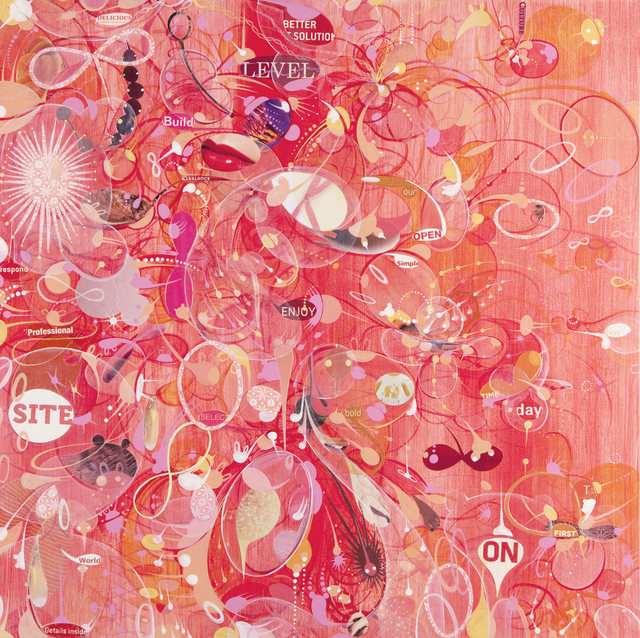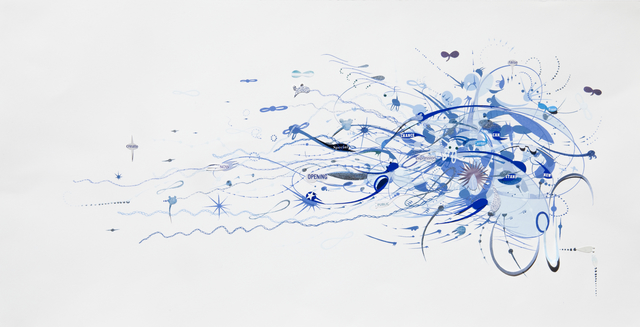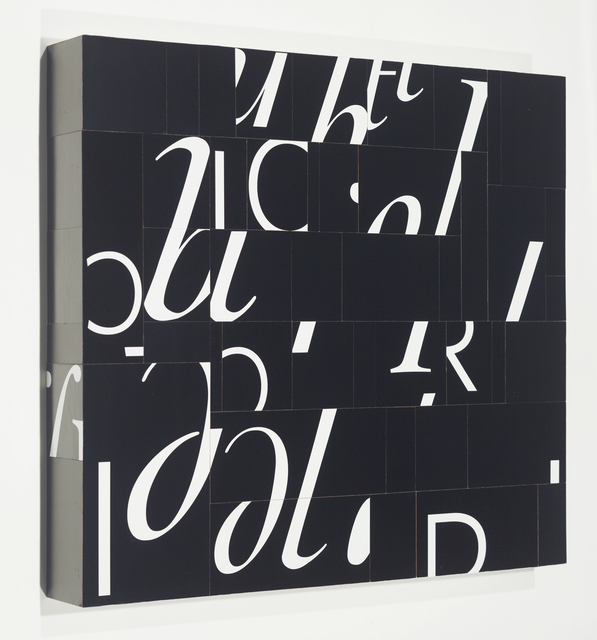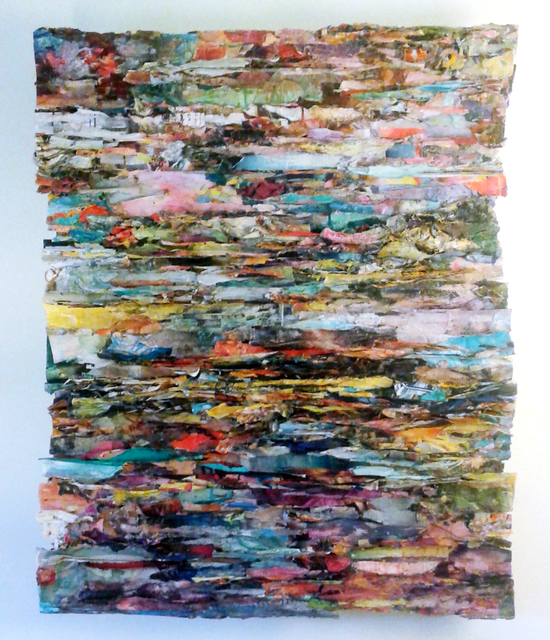 Press Release
For Immediate Release: New York – July 21, 2015
Upcycle opens in Bridgehampton August 1st – Green and Gorgeous
Elisa Contemporary Art presents Upcycle at The Design Studio in Bridgehampton, NY. Upcycle celebrates Artwork created from all recycled materials. Our artists recycle, reuse and re-envision newspaper, magazines, junk mail, commercial signage, plastic scraps and strips, caps & bottles, wood, steel, tools, drills and metal parts to create dazzling one of a kind works of art. The exhibit will open on August 1st and run through September 20th.
Featured artists include:
 Connecticut Interdisciplinary artist Joseph Dermody
 New York Metal sculptor Carole Eisner
 Canadian Mixed Media artist Aurora Robson
 Uruguay Mixed Media artist Adriana Rostovsky
 St. Louis Hybrid artist Cheryl Wassenaar
On Saturday August 8th, we'll be hosting two Special Events:
 Art workshop for kids from 12:30 pm to 2pm (sign up required). Ages 8-12. Each participate will create a piece of art made from recycled materials --plastics, papers, mail as inspired by our artists.
 Sake and Sweets reception from 4pm to 6pm. Meet artist Joseph Dermody
All the artists all share a commitment to make our world a cleaner, greener and more eco-minded environment for current and future generations.
What: Upcycle
Artists: Connecticut Interdisciplinary artist Joseph Dermody, New York Metal sculptor Carole Eisner
Canadian Mixed Media artist Aurora Robson, Uruguay Mixed Media artist Adriana Rostovsky
St. Louis Hybrid artist Cheryl Wassenaar
When: August 1 – September 20, 2015
Special Events:
Free Art Workshop for Kids, Saturday, August 8th 12:30-2pm (registration required)
Sake and Sweets reception, Saturday, August 8th 4-6pm
Where: The Design Studio, 2393 Main St, Bridgehampton, NY 11932
Hours: Monday-Thursday 10 am – 5 pm; Friday/Saturday 10am – 5:30pm; Sunday 11am – 4pm
About the Artists:
Joseph Dermody
As an interdisciplinary artist, Joseph Dermody (born October 7, 1979 in Warwick, Rhode Island) has always focused on a balanced mix of many different forms of visual and performing arts. He received his Bachelors and Masters of Music Performance from Rhode Island College, Guildhall School of Music in London and Purchase Conservatory, NY.
Joseph currently identifies himself as a Dimensional Expressionist; His love for music, painting, sculpture and structural design have been synergistically cultivated from early childhood and continues to influence his work across disciplines. His classical training, combined with a desire for experimentation has led to an awareness and freedom that allows for a continuous evolution of creativity and artistry. Joseph has received eight awards in the past few years for his work including a spot in the New York Times.
Carole Eisner
Carole Eisner has worked with scrap and recycled metal for 40 years creating elegant, abstract forms welded in steel.
The artist's compositions reflect the surprising malleability she finds with metal. She works with "the debris of our
civilization," reclaiming and reassembling disregarded fragments of buildings and bridges into art. Eisner's longevity as an artist is a testament to the natural marriage between her monumental outdoor sculptures and the climate of public spaces.
Eisner received a BFA from Syracuse University. A life-long New Yorker, the artist splits her time between New York
City and Weston, Connecticut. Her work has been exhibited throughout the world and is in public and private
collections including the Guggenheim Museum. In 2013 Carole was the recipient of Syracuse University George Arents Alumni award for art. She is represented in New York by Susan Eley Fine Art.
Aurora Robson
Aurora Robson is a multi-media artist known predominantly for her transformative work intercepting the waste
stream. Her practice is largely about subjugating negativity and shifting trajectories. Robson was born in Toronto in
1972 and grew up in Maui, HI. She lived and worked in New York City for the past two decades and recently relocated to the Hudson Valley. She holds a double major (B.A.) in visual arts and art history from Columbia University.
Robson has exhibited internationally in museums, galleries and public spaces. Her work has been featured in Art in
America, Art & Antiques, the cover of Green Building + Design and many other publications. She is a recipient of the
Pollock Krasner Grant, a New York Foundation for the Arts Fellowship in sculpture, a TED/Lincoln Re-Imagine Prize and numerous other grants and awards. Recent and upcoming exhibits include: McColl Center for Visual Art (NC), Southampton Art Center (NY), The John and Marble Ringling Museum of Art (FL), and Philadelphia Zoo (PA).
Her artwork is in public and private collections throughout the US.
Adriana Rostovsky
Born in Uruguay, Adriana Rostovsky trained as an architect. Her art is informed and driven by a European history of
conservation. This childhood penchant for collecting "unusable items" evolved into an adult passion for treasuring
day to day objects and giving them new life in the form of combined media in relief.
As an adult, Rostovsky has traveled around the world, immersing herself in different cultures. As a visual artist,
Rostovsky is drawn to transforming into art discarded materials that bring extensive history with them. She has been
engaged on an international basis in many interdisciplinary projects, with focus on sustainability. Her artwork has
been in group and solo exhibitions in Uruguay, Holland, Connecticut, and New York.
Cheryl Wassenaar
Cheryl Wassenaar is a visual artist who explores the function of text in a hybrid practice of painting, sculpture, and
design. She works primarily with found and fabricated commercial signage, repurposing the discarded wood into
visual metaphors of communication that borrow from the language of modernist painting, contemporary advertising,
and technology.
Her work was featured on three book covers and selected for Studio Visit and New American Painters, both
published by Open Studios Press. Wassenaar's corporate collections include Fidelity Investments in Boston, and
Steelcase, Inc. in New York, Philadelphia, and Washington D.C. She recently won an international design
competition for a permanent public artwork in the Urban Institute for Contemporary Art's new facility in Grand
Rapids, MI. Cheryl Wassenaar received her BFA from Calvin College and her MFA from the University of Cincinnati. She is currently Associate Professor in the College of Art at the Sam Fox School of Design & Visual Arts, Washington University in St Louis, Missouri.
Cheryl Wassenaar's work is exhibited nationally and internationally, appearing in over fifty group and solo exhibitions. She is represented by Longview Gallery in Washington, DC.
About Elisa Contemporary Art
Elisa Contemporary Art represents a portfolio of both emerging and established contemporary artists, many of whom have work in the permanent collections of major museums and corporations.
Founded in 2007 by Lisa Cooper, Elisa Contemporary Art is dedicated to promoting the appreciation and collection of art as a way to enrich and heal our lives, our communities, and the world. Elisa Contemporary Art has participated in international art fairs in New York, Miami and the Hamptons, and curated over 15 public art exhibits in the Tri-State area. A portion of every gallery sale is donated to charities helping underserved children heal through art. We support Free Arts NYC and Art Therapy Outreach Center.
Elisa Contemporary Art has been featured in a number of publications including Ocean Home Magazine, Hamptons Cottages & Gardens, New York Spaces and The New York Times. For more information, visit the website at www.ElisaContemporaryArt.com
Contact: Lisa Cooper, Lisa@ElisaArt.com, 212.729.4974
Follow Artists In This Show