Low Fidelity by Nathaniel Rackowe and Ulrik Weck
Etage Projects presents the exhibition Low Fidelity – a duo exhibition by artists Nathaniel Rackowe (UK) and Ulrik Weck (DK) Low Fidelity is an exhibition about the re-contextualisation of functional and found objects, and how they transform when they enter an exhibition space.
May 20th – Jul 30th 2016
Copenhagen, Borgergade 15 E
Map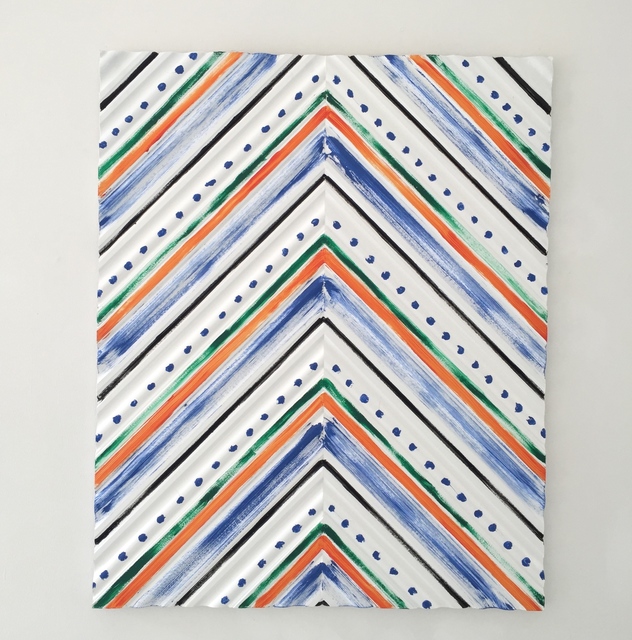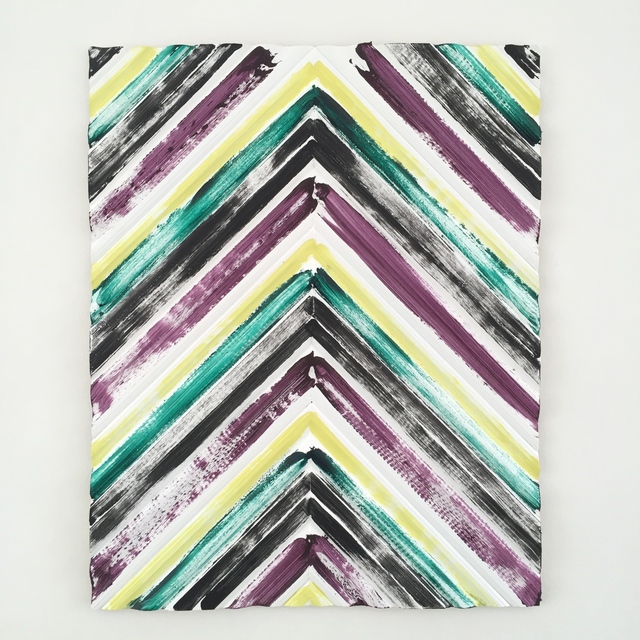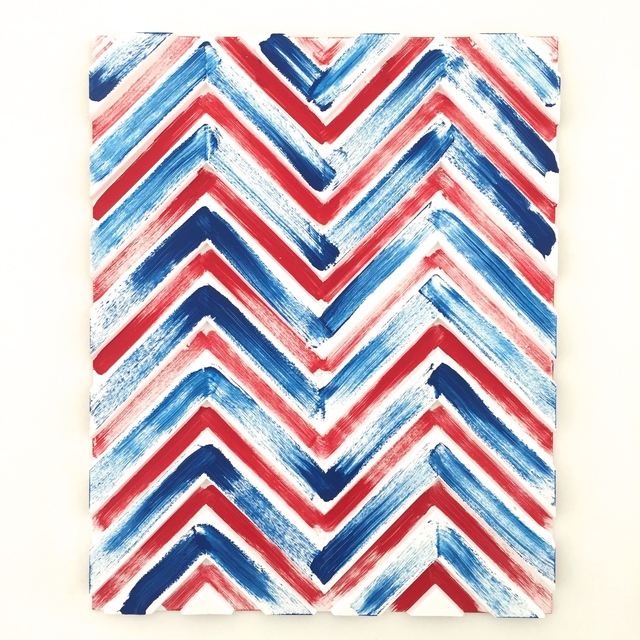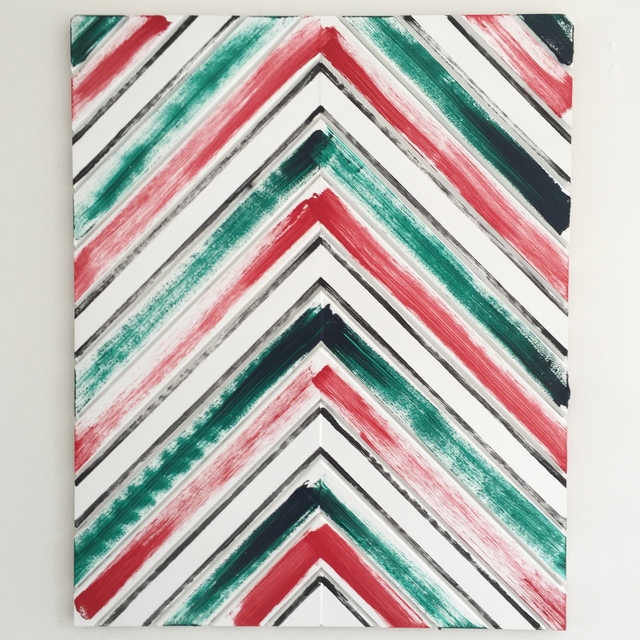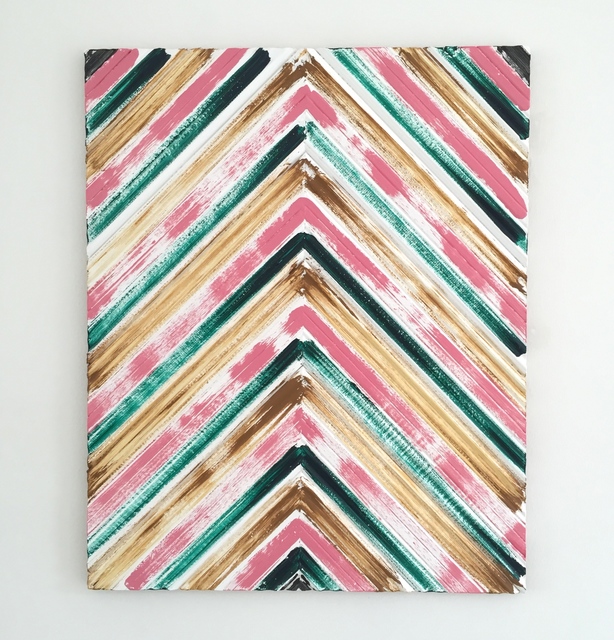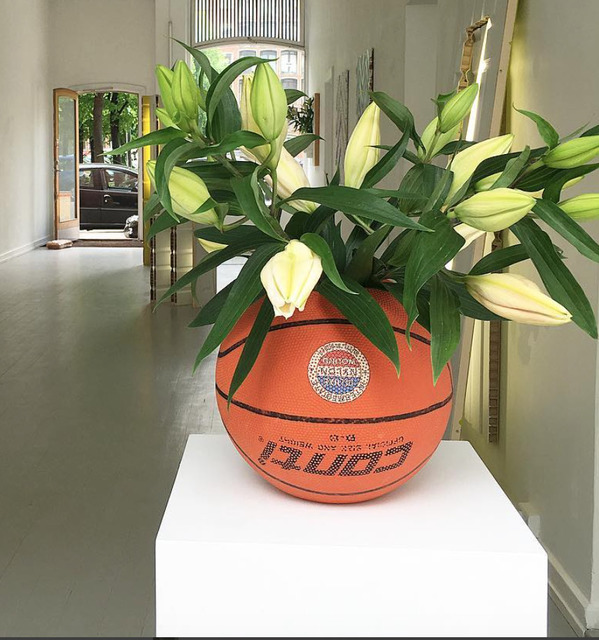 Press Release
LOW FIDELITY
Nathaniel Rackowe & Ulrik Weck
From 20 May 2016, Etage Projects presents the exhibition Low Fidelity – a duo exhibition by artists Nathaniel Rackowe (UK) and Ulrik Weck (DK).
Low Fidelity is an exhibition about the re-contextualisation of functional and found objects, and how they transform when they enter an exhibition space. The exhibition is concerned with the intersections between objects manufactured to serve a function and the sensory, artistic intent.
Both seemingly more at home in their local DYI stores than the art supply shop, both Nathaniel Rackowe and Ulrik Weck use pre-fabricated materials as strong components in their work. Intentionally displaying the raw edges, insides and traces of human usage in the work, both artists demonstrate their mutual strong ties to the urban environment. And for both the city-scape is represented in their artistic practice; Weck brings the work directly from the streets to the exhibition space, by transforming found bricks, footballs and fridges into aesthetic art objects, and Rackowe's use of materials referring to those found on a construction site: scaffolding tubes, breeze blocks and scaffold netting. While Weck is undoubtedly influenced by the Arte Povera movement, the return to simple objects and messages, Rackowe is rather focusing on the transcendental beauty of the urban city and the built environment.
The title Low Fidelity has a double meaning to it. It refers simultaneously to the concept of something being 'low-fi' – the use of pre-fabricated, 'regular', standardised materials – being analogue and somewhat basic. Concurrently Low Fidelity is also the idea of something being low in fidelity, referring to the objects not living up to its purpose as functional objects.
For the exhibition Low Fidelity London-based artist Nathaniel Rackowe (1975) is presenting a selection of new works, reintroducing the domestic door as an object and starting point - a concept he started only 3 years after graduating from the Slade School of Fine art in London in 2001. The doors have been sliced, cut and rearranged to form sculptural objects. The light component is harnessed as the material that holds the work together by filling out the in-between spaces of the doors. The transformation from one state to another has been an ultimate point of interest and experimentation in Rackowe's work. Being either large-scale public art works, or smaller wall based objects, the meeting with the viewer is essentially the artistic catalyst. Rackowe has gained recognition for many of his kinetic pieces directly involving the viewer and actively encouraging them to dissect and move in space. Recently Rackowe has been incorporating dichroic and mirrored glass to create the same type of transformative effect, initiated by the viewer's position in space. The 2016 door series is enthused by Rackowe's interest in challenging the functional and questioning the cross field between art and design. Since many of his works include a light element they obtain a somewhat direct function as a light source in the domestic space. It is nevertheless central to state that the work does not derive from a wish to have a functional aspect, but obtaining it becomes a point of interest for Rackowe. For Low Fidelity, Rackowe intentionally chose the door as the main object of interest. The door is a signifier for the in-between space and represents transition – transition between space, between public and private, indoor and outdoor, function and embellishment.
Copenhagen-based Danish artist Ulrik Weck (1972) is also presenting a new series of work for the exhibition, revisiting an interest in standardised floor panels that he has been working with periodically since 2009. The panels are pre-fabricated in various profiles with the purpose of hiding the transition between floor and wall. The floor panels serve both an aesthetic and practical purpose, but remain fairly anonymous in the household. In Weck's panel series, the floor panels are being presented at eye height and take the position as sculptural wall based paintings. Weck's praxis is varied and spans a wide range of media - neon signs, paper works, photography, three dimensional objects, and installations. Working from a conceptual idiom, Weck chooses material and medium depending on what the idea or concept is communicated best through. In his panel series Weck expresses his interest in texture and surface and his basic fascination of visual expressions created by combining different materials. Ulrik Weck has been working with the intersection between art and function since graduating from the The Royal Danish Academy of Fine Arts in 2003. His project 'Found', initiated in 2007, consisted of a series of found and discarded cabinets, doors, sheets of plywood. They were then transformed into sculptural works and installations resembling bookshelves. The shelves and the books in them are made of cut pieces of wood and other fragments found on the streets of Copenhagen, becoming a library of materials and stories of the everyday life of the 21st century.
Low Fidelity opens Friday 20 May 2016. Exhibition ends 30 July 2016.
Follow Artists In This Show