Rubén Guerrero
Sep 15th – Nov 12th 2016
Madrid, Calle Doctor Fourquet 28, bajo izquierda
Map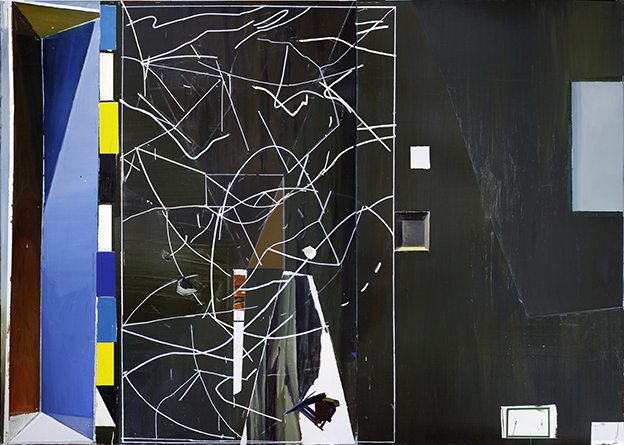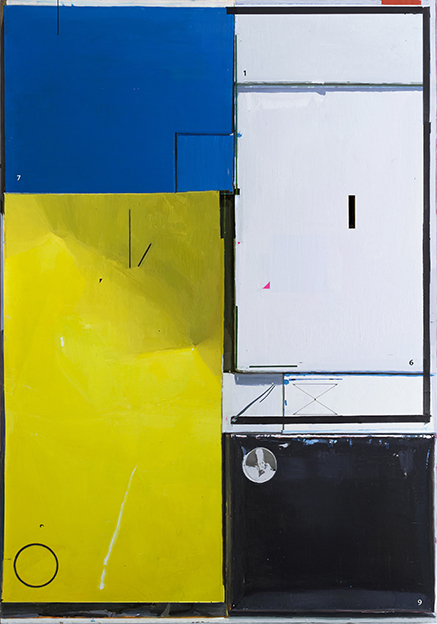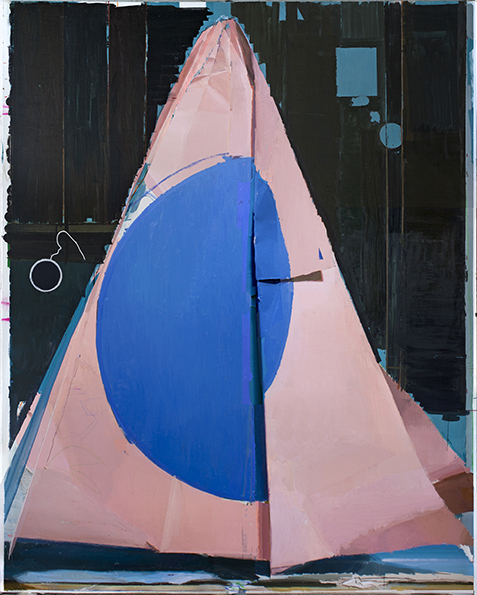 Press Release
In his first solo exhibition at Galería F2, Rubén Guerrero presents his latest work: a series of large-size pain-
tings in which he continues to look into the limits and conventions of painting.
Guerrero takes the work Untitled (2nd Idée de Peinture M.B.) as his starting point: a diptych whose title, The
Idea of Painting, provides us with certain clues as to his interest in painting as a subject for critical thinking.
Such critical thinking unfolds in a process that, because it is interrupted or open ended, lays bare its very logic
and works much like children's construction toys, like origami or even colour-by-number drawings.
The above evocation is also meant to be a way of rethinking the basics of painting: surface, colour and tex-
ture. For this, the artist creates simple geometrical compositions using small pseudo-architectural or totemic
objects. Each work is the result of a complex analysis of the resulting image as the objects are systematically
forced to adapt to a two-dimensional plane, thus acquiring an extreme frontality that is something like a
trompe l'oeil. This inability to differentiate between the figure and the background confers a clear hermetic
feel to the painted surface. Oscillating between the sculptural and the pictorial, the pieces seem halfway be-
tween the original object and the resulting picture, halfway between thought and process using painting as
a constructive, material and mental principle.
Guerrero is matter-of-fact about the paradoxical matter of figurative abstraction or abstract figuration, and it
seems he is trying to direct our attention in two opposite but tangent directions within each work; on the one
hand, he relies on the image and the principles of illusion painting, and on the other, on the speculative and
experimental whim of the abstract as if both directions converge into a sort of synthesis of the recognisable
and familiar with the extraordinary, thus placing the viewer in the narrow space (or the loop) between the
painting and the image.
Courtesy of Galería Luis Adelantado Valencia.
Follow Artists In This Show