Melanie Bonajo - Night Soil
Since 2012 Dutch artist Melanie Bonajo, who lives and works in Amsterdam and New York, has been working on her trilogy Night Soil.
Sep 16th – Dec 7th 2016
Amsterdam, Keizersgracht 609
Map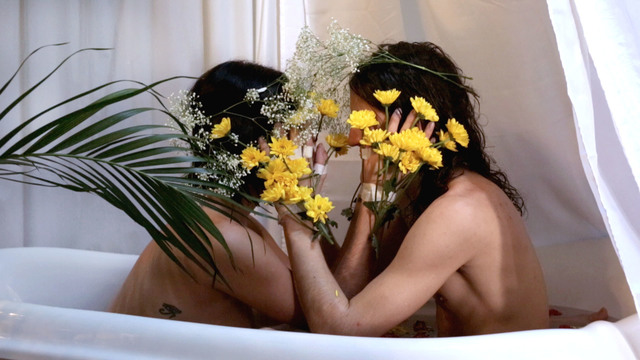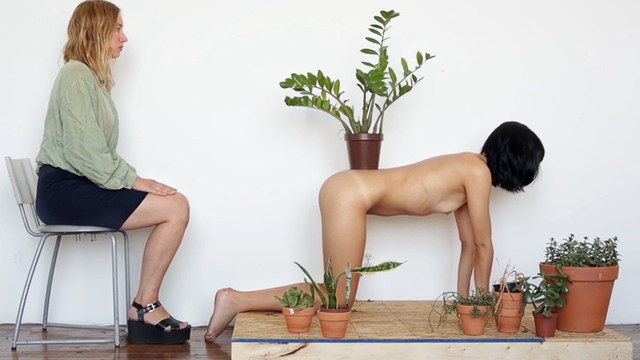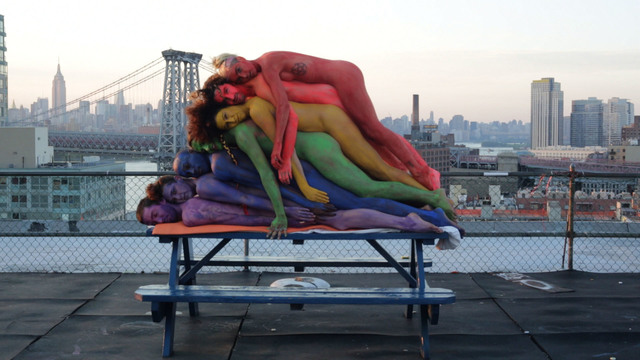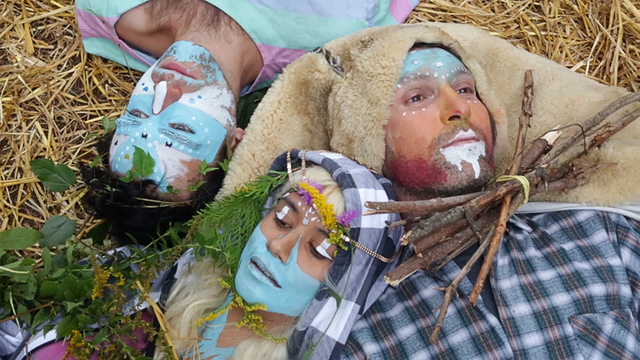 Press Release
As part of the exhibition series Next Level, Foam presents the first major solo museum exhibition by Melanie Bonajo, who lives in Amsterdam and New York. It includes the first chance to see in its entirety the video trilogy Night Soil, which she has been working on since 2014. Bonajo occupies a unique position in contemporary art and has developed into a wayward artist who works in various disciplines including photography, video, installations, publications, performance and music. Never, since the start of her career, has Bonajo fitted into any of the artistic pigeon holes. Particularly striking are her anarchist streak and her energetic ability to escape from social conventions.
In the Night Soil trilogy Bonajo explores in a semi-documentary style how people today tackle feelings of alienation head on. The central characters in her videos are in search of new rituals, a different relationship with nature and a reassessment of ideas surrounding gender, with the aim of combatting a gnawing sense of emptiness. It is far from rare for this to involve an illegal and alternative way of life that exists outside the established system. Bonajo portrays this with passion and elegance, and occasional bursts of absurdism, and she does not shrink from stepping into view herself.
The Night Soil trilogy is presented in a total installation, made up of rooms with different atmospheres that completely submerge the visitor in the work. These psychedelic and hallucinatory spaces have been created by designers Clemence Seilles and Theo Demans. Night Soil #1/ Fake Paradise is a search for the healing effect of the hallucinatory drug Ayahuasca, that has been used for thousands of years in the Amazon region, on the mind and spirit of people today. Fake Paradise is also about the relationship between humans and nature. In Night Soil #2/ Economy of Love Bonajo portrays a group of female sex workers in Brooklyn who try to shake up our ideas about intimacy. By doing so they attempt to regain control over their own sexuality in a world dominated by the male gaze. Night Soil #3/ Nocturnal Gardening, the third and final part of the trilogy, is about radical ways of supplying food, about native land rights and about the racism hidden in our food system. The third part of Night Soil will have its premiere in Foam.
Melanie Bonajo's work has been presented in a great many international group exhibitions, including at EYE Film Museum, de Appel Arts Centre, het Stedelijk Museum (Amsterdam); Centre for Contemporary Art (Warsaw); and PPOW Gallery (New York). Her films have been shown at Kunsthalle Basel and at a number of festivals including the International Film Festival Rotterdam (IFFR) and the International Documentary Film Festival Amsterdam (IDFA). She performs internationally with her band Zazazozo (with Joseph Marzolla), in a variety of combinations. Bonajo has made nine publications, of which Matrix Botanica, numero 1 ‐ Non‐Human Persons is the most recent. Melanie Bonajo is represented by Akinci, Amsterdam.
Next Level
From the autumn of 2015, with the support of Ammodo, Foam presents the exhibition series Next Level, aimed at introducing a wider public to innovative art by relatively young artists who are making radically new use of the medium of photography.
Melanie Bonajo - Night Soil is supported by the Mondrian Foundation and by Stichting Dommering Fonds. We are grateful to Stichting Foam Friends and the Foam Fund for their generous support for this exhibition.
Follow Artists In This Show