Fondation Beyeler
artgenève 2017
Under the Influence of Claude, Vincent, Paul… and the others The impact of Impressionist painting on early French cinema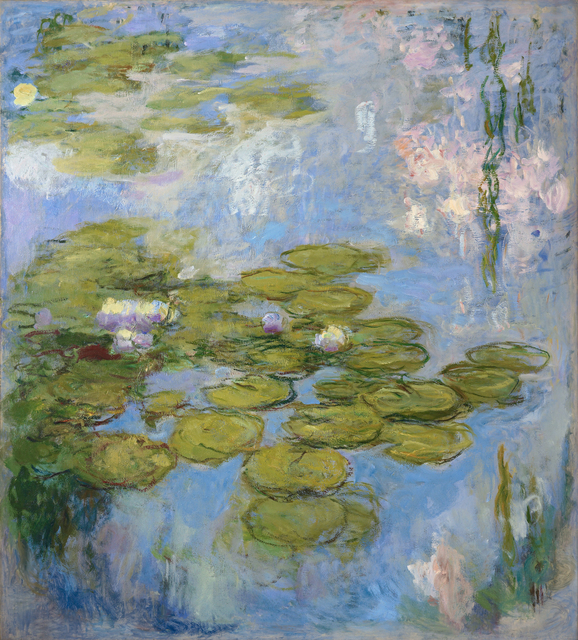 Press Release
Matthias Brunner's film installation has been created for the Fondation Beyeler on the occasion of its "Monet" exhibition. It lasts 30 minutes and is accompanied by Arvo Pärt's Symphony No. 4.
There is virtually no film genre more closely linked with the fine arts than is the Impressionist cinema of the 1920s with French Impressionist painting. From a purely stylistic viewpoint, film pioneers and iconic directors like Abel Gance, Jean Epstein, Germaine Dulac and Louis Delluc were strongly influenced by 19th century Impressionist painting. Numerous other major artists like Man Ray, who later made a name for himself as a Surrealist, and directors like Jean Vigo and Jean Renoir, who were representatives of poetic Realism, were marked by French Impressionism in their early works. Impressionism thus became a gateway leading to later radical changes in the language of film.
Anyone who misses the colors of Impressionist painting in the cinema of those early years is more than compensated by the refined film technique, which is characterized by, for example, rapid montages, time lapses, blurring, double exposures and light reflections. Up until today, the dialog between film and painting can possibly best be grasped through the work of Jean-Luc Godard, whose films abound in quotations from painting and art history.
Of particular note are foreign directors such as Sergei Eisenstein and G.V. Aleksandrov, who made Romance sentimentale in France, as well as another Russian, Dimitri Kirsanov, who directed the legendary Franco-Swiss co-production Rapt, based on a work by the French-speaking Swiss novelist Charles-Ferdinand Ramuz, and Alberto Cavalcanti, the Brazilian director of Rien que les heures who lived in Paris. Their films – all of them French productions – are very much on a par with those made by French directors and are repeatedly associated with French Impressionist cinema.
This collage film with excerpts from 25 films by the 12 most famous directors, who caused a furore in France at the time, is a tribute to Impressionist painting and Impressionist cinema, which was later followed by "Cinéma Pur", abstract film, as well as Surrealism and poetic Realism.
Special thanks go to:
Dr. h.c. Sam Keller
Dr. Ulf Küster
Prof. Dr. Gottfried Boehm
Dr. Pamela Kort
Christian Wirtz
Heinz Spoerli
Jürg Steinacher
In memory of:
Jean Epstein; Man Ray; Abel Gance; Dimitri Kirsanov; Louis Delluc; Sergei Eisenstein; Germaine Dulac; G.V. Aleksandrov; Jean Renoir; Alberto Cavalcanti; Louis Feuillade; Jean Vigo
Follow Artists In This Show