Cisco Merel: Post-Processing
Panamanian artist Cisco Merel creates site-specific installations of painting and sculpture that produce extraordinary moments of beauty and color. "Post-Processing" explores these ideas by transforming the gallery space into a new utopia; a space for meditation on TCU.
Oct 21st – Dec 2nd 2017
Fort Worth, 2900 W Berry St
Map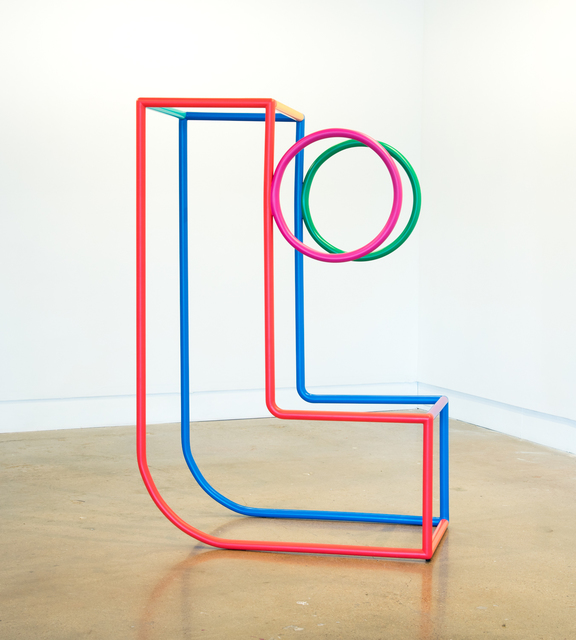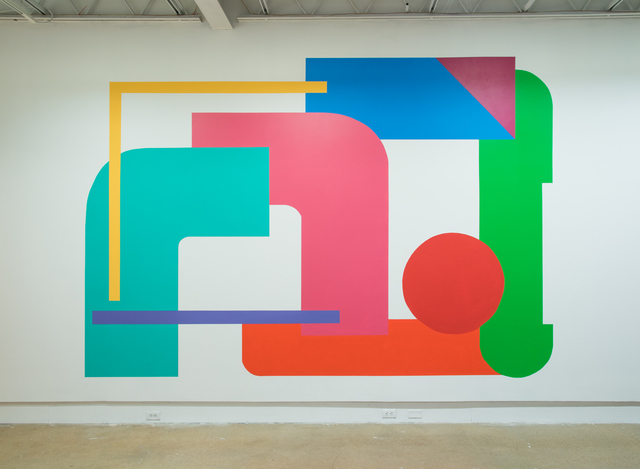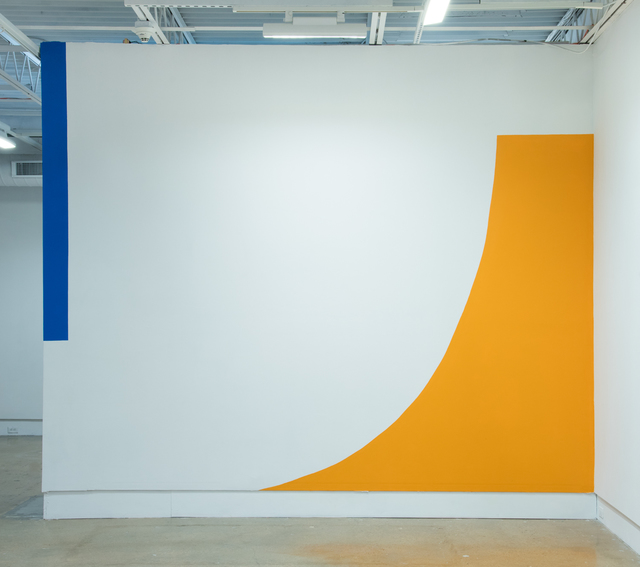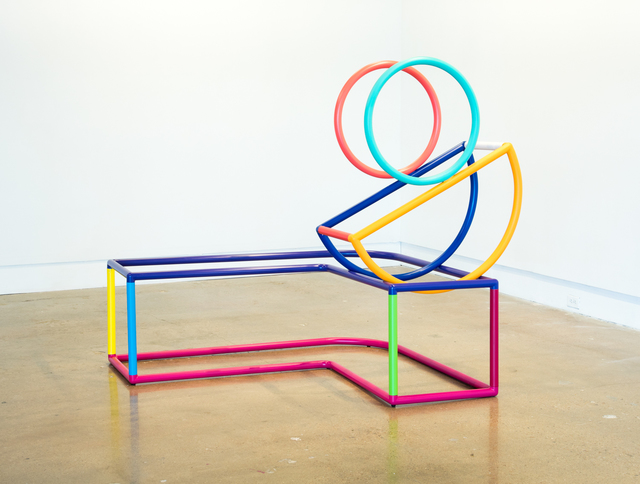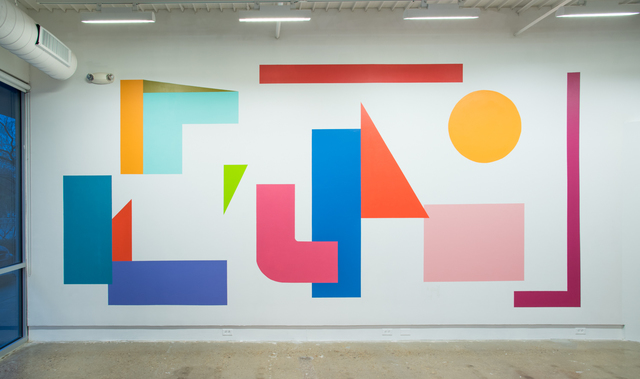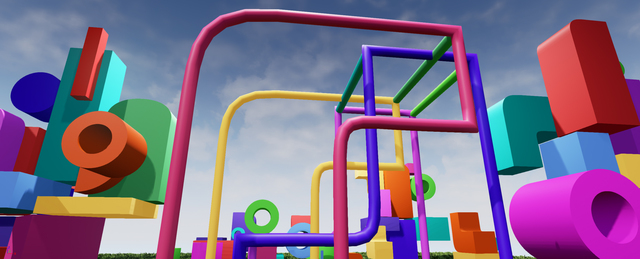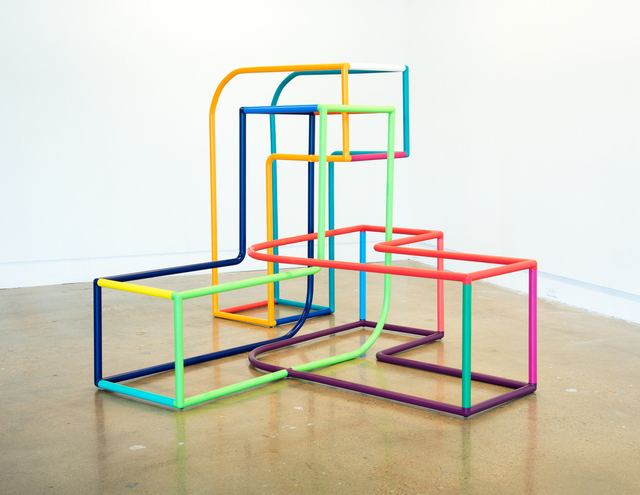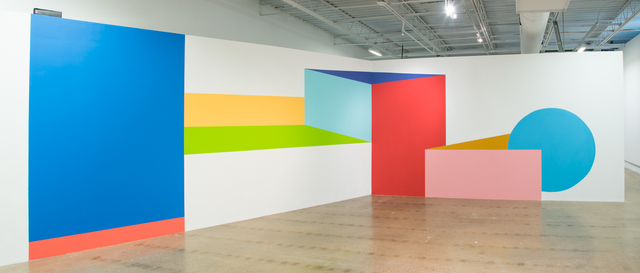 Press Release
Post-Processing
an exhibition by Cisco Merel
Fort Worth Contemporary Arts
Oct. 21 - Dec. 2, 2017
FORT WORTH, TEXAS (Oct. 16, 2017) — Panamanian artist Cisco Merel creates site-specific installations of painting and sculpture that produce extraordinary moments of beauty and color. Often his response to a location is to reimage the space using a sophisticated system of lines and shapes. Post-Processing explores these ideas through various means and transforms the gallery space into a new utopia; an open space for meditation on TCU in the 21st century, where all things are possible. The exhibition at Fort Worth Contemporary Arts runs Oct. 21 to Dec. 2, with a reception for the artist from 6-8 p.m. Oct. 21.
Merel's initial artistic practice began on the streets of Panama City. An interest in skateboarding and graffiti led him to explore forgotten or overlooked public sites where he painted creative interventions. Further study, both in Panama and Europe, directed him to a practice that now combines painting and sculpture where he works from a customized vocabulary of forms inspired by geometry and typography. Together with the use of a systematic color code, Merel's investigations result in a practice that consistently explores the formal connections between line, space and perception.
At Fort Worth Contemporary Arts, Merel has transformed the gallery into a vibrantly painted environment that surrounds and is in dialogue with, a series of brightly colored tubular sculptures. The playful arrangement of lines and color planes create illusions of space and form. Merel's tropical palette is inspired by life in contemporary Panama, from the hectic streets of the capital city to its beautiful, natural landscapes with diverse plants, birds and animal life. Visitors to the immersive installation may also engage in an exploration of spatial dimensions using virtual reality technology. Wearing a VIVE headset and using controllers, visitors can choose from a selection of the artist's components to build their sculpture in a virtual landscape.
Merel is part of a generation that grew up anticipating and then observing the passing of the control of the Panama Canal from the U.S. to Panama, and all the material and subtle changes that brought to everyday life. Similarly, effects of globalization and digital culture in the late 20th century have enabled Merel to engage in an international conversation about abstraction. Contextually his work may be understood in the legacy of renowned Latin American artists such as Helio Oiticica or Carlos Cruz Diez, or Americans Frank Stella and Sol Lewitt. However, Merel finds greater kinship with contemporary artists who engage in making art outside of the studio, in public spaces and the built environment, such as the Frenchman Nelio and Argentinian Felipe Pantone.
This exhibition, supported in part by the Arts Council of Fort Worth and Discovering Global Citizenship, is an initiative designed to engage the TCU community with the world while providing international and comparative experiences for students. The Art Galleries at TCU have worked in close collaboration with research partner Dr. Peter Szok (TCU History) to enable students studying the history and socio-economic landscape of art production in Central America to spend time with the artist and engage in his work. Merel's virtual reality presentation is made possible by the generous assistance of on-campus partners Joshua Tooley (Information Technology Division) and Brad Trussell (Innovation Collaborator, Mary Couts Burnett Library).
---
Cisco Merel (b. 1981, Panama) began his career as a graffiti artist, buoyed by an interest in skateboarding and street culture. He later studied at the University of Fine Arts, Panama's premier art school, before developing a way of working that explores formal connections between line and space in painting, sculpture and architecture.
Merel's notable solo and group exhibitions include: "Circles and Circuits: Chinese Caribbean Art," Pacific Standard Time LA/LA (2017); "Pana China," Museum of Contemporary, Panama City, Panama (2016); "Topología Tropical," Sol del Rio Galería, Guatemala (2014); "Flat Land," Guadalupe Museum, San Antonio, Texas (2014); "So Easy/ So Hard,"Galería Mateo Sariel, Panama City, Panama (2013); "The New Painters," Saltfineart Gallery, Laguna Beach, California (2013); "Bright Light, Big Love," Underline Gallery, New York (2012); "Abstract Garden," Galería Mateo Sariel, Panama City, Panama (2011); "VALOARTE," San José, Costa Rica (2011); "Ab jetzt muss alles fliegen," Pilotenkueche, Leipzig, Germany (2011); "The State Of L3 Collective," Museum Of Contemporary Art, Antwerp, Belgium (2010); "Zona Maco México Arte Contemporáneo," Mexico (2009); "CiscoColor Terapy," Diablo Rosso, Panama (2008); and, "Bienal del Istmo Centroamericano," Honduras (2008). Merel has participated in international workshops and residencies including the Pilotenkueche Residence in Leipzig, Germany (2011), Culture France Scholarship, Cité International des Arts, Paris (2010) and the Global Fresh Collective Workshop in New York (2009). The artist lives and works in Panama.
---
Fort Worth Contemporary Arts is one of two galleries that comprise the Art Galleries at TCU. Students and alumni of the College of Fine Arts and guest artists exhibit at these galleries. Fort Worth Contemporary Arts is located at 2900 W. Berry St. on the edge of the TCU campus in Fort Worth, Texas. Gallery Hours are Wednesday to Saturday, noon – 5 p.m., and by appointment. Admission is free.
Follow Artists In This Show