Emily Speed: Body Builders
British artist Emily Speed premieres an installation and film made in residence at TCU that explores the relationship between people and architecture. She is interested in how people are shaped by the buildings they occupy and how a person inhabits their own psychological space.
Oct 21st – Dec 3rd 2016
Fort Worth, 2900 W Berry St
Map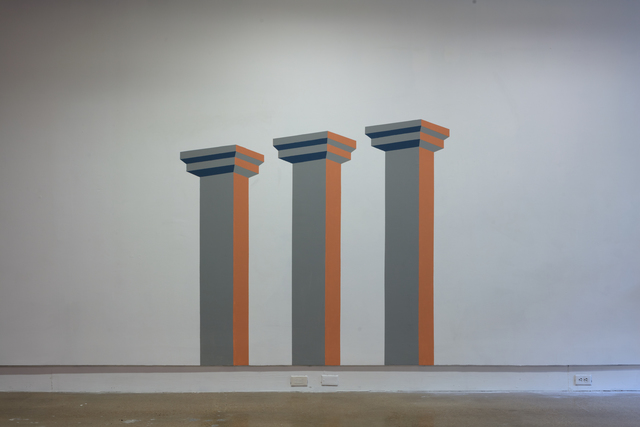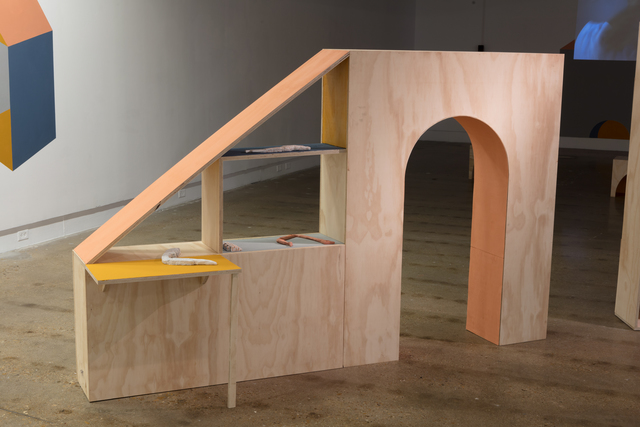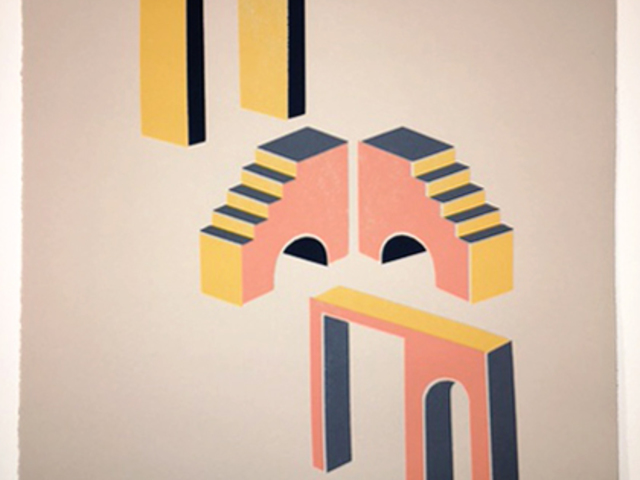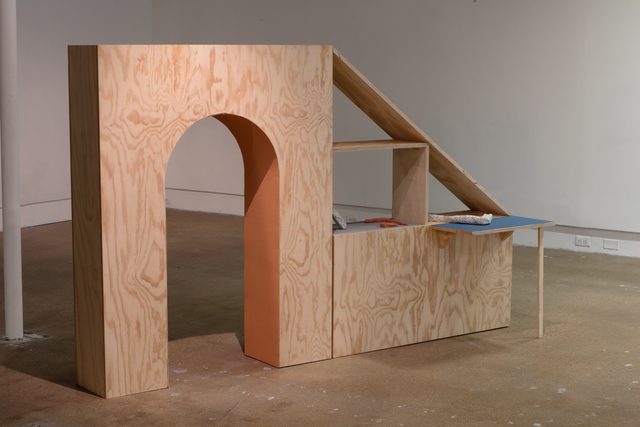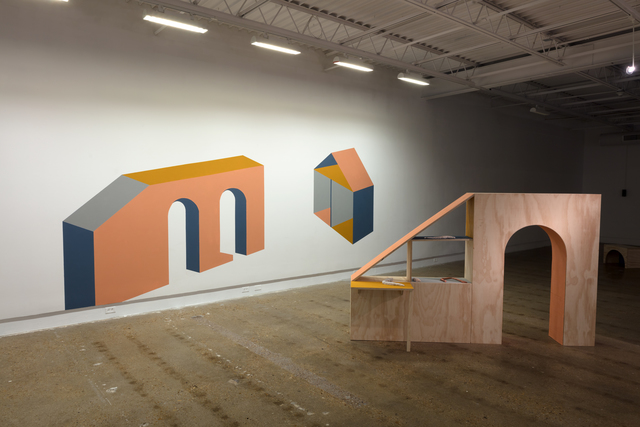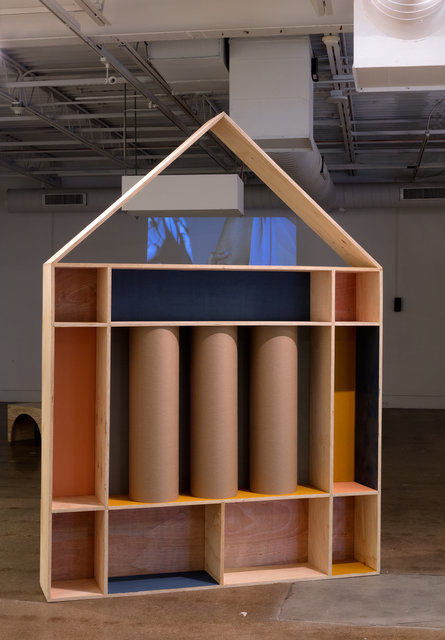 Press Release
BODY BUILDERS
Emily Speed
October 21 – December 3, 2016
Opening: October 21st, 6-8pm
Fort Worth Contemporary Arts
The Art Galleries at TCU
2900 W. Berry
Fort Worth, Texas 76109
Hours: Monday–Saturday 12–5pm
Fort Worth Contemporary Arts presents BODY BUILDERS - Emily Speed at Fort Worth Contemporary Arts, October 12 through December 3rd, 2016.
For her first exhibition in Texas, British artist Emily Speed premieres a sculptural installation and film made during a residency with the Art Galleries at TCU that continues her exploration of the relationship between people and architecture. Speed is interested with how people are shaped by the buildings they occupy and how a person inhabits their own psychological space.
In the context of an American college campus, these concerns often encounter the influence of classical architecture accompanied by symbolic implications of power, authority and erudition. There's a strong history of such building, dating back to the early 1800s with Thomas Jefferson's Palladian designs for the University of Virginia, and at Texas Christian University in Fort Worth there are numerous examples of classical style found in modern buildings that continue this tradition.
Emily Speed presents new works in response to this strategy of using the past in the present. A hybrid structure of architectural furniture, her sculptural installation uses various classical forms to create a façade that becomes a site of display where small-scale clay models suggest a soft remaking or reimagining of monumental stone buildings. Symbolically, the edifice acts as a threshold to the film, reminiscent of the delineation of sacred and secular space found in a Roman temple.
Speed's film, featuring students from TCU's School of Dance, focuses on themes circling power, gender and status through the use of classical architectural forms. Employing the caryatid as a key protagonist - - a draped female figure in carved stone used as a supportive pillar in an ancient classical building - - the film explores the symbolic meaning and language of architecture through an abstract narrative. Significantly, Speed's caryatid is liberated from her traditional weight-bearing, static role.
In the current, charged political season, where the gender gap in contemporary America is being analyzed under a bright spotlight, Speed offers a prescient comment on the position of contemporary women in the academy.
Saturday, October 22, 2pm
Gallery talk by the Artist
Saturday, November 5, 2pm
John Roberts: An Architectural Tour of TCU
A native Fort Worthian who grew up in the shadow of TCU, John Roberts is a practicing architect with Halbach-Dietz Architects. He serves as Chairman of Historic Fort Worth, Inc., the city's energetic preservation organization. (The tour will start at Fort Worth Contemporary Arts, then wind across campus to focus on significant University buildings before returning to the gallery. It is anticipated to last an hour. Please call the gallery in advance if mobility assistance is required.)
About the artist
British artist Emily Speed studied for a BA (Hons) Drawing & Painting, Edinburgh College of Art (1997 – 2001) before completing an MA in Fine Art: Drawing at University of the Arts London: Wimbledon College of Art (2005-2006). Recent exhibitions include TRUCK, Calgary; Plymouth Art Centre, UK; Oredaria Gallery, Rome; Laumeier Sculpture Park, St Louis, USA; Danielle Arnaud Gallery, London; Bluecoat, Liverpool, UK; Yorkshire Sculpture Park, UK, and Musée Cantonal des Beaux-Arts, Lausanne, Switzerland. In 2014/15 In October 2014, Speed was resident at the British School at Rome as the Derek Hill Foundation Scholar (drawing). In 2013 she exhibited at Castlefield Gallery in Manchester alongside Hayley Newman and was shortlisted for the Northern Art Prize. www.emilyspeed.co.uk
About the curator
Sara-Jayne Parsons joined the Art Galleries at TCU in Fort Worth, USA as Director in August 2014. Prior to this she was the Exhibitions Curator at the Bluecoat in Liverpool, UK, where she produced a contemporary exhibition programme featuring the work of a diverse group of artists in various media, including artist residencies and publications. Parsons' curatorial practice is informed by working in close partnership with artists to produce new works through commissions, site-specific projects and exhibitions. Previous collaborations with artists include Ayman Baalbaki, Daniel Bozhkov, Jyll Bradley, Gina Czarnecki and Janek Schaefer.
About the Art Galleries at TCU
Fort Worth Contemporary Arts at Texas Christian University is open 12-5pm wednesday through saturday, and by appointment. Admission is free. For more information, please call 817-257-2588 or email theartgalleries@tcu.edu.
Follow Artists In This Show