Emilia Dubicki, Aspasia Anos, & Becky Yazdan
Emilia Dubicki, Aspasia Anos, & Becky Yazdan with works by Ewelina Bochenska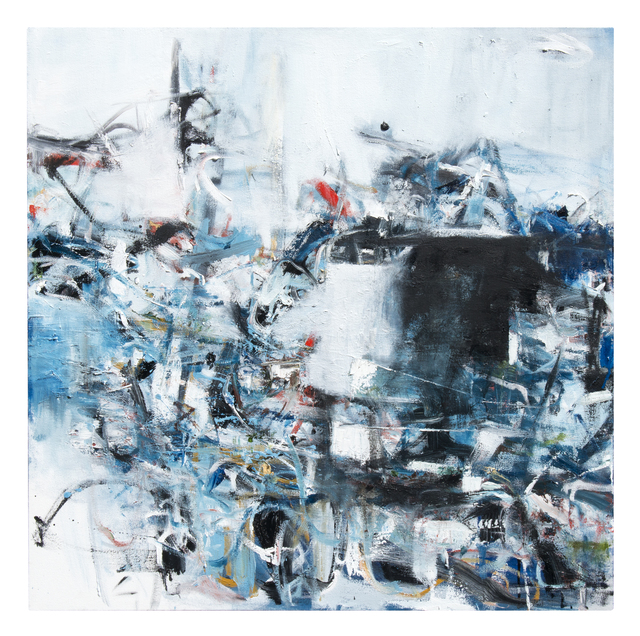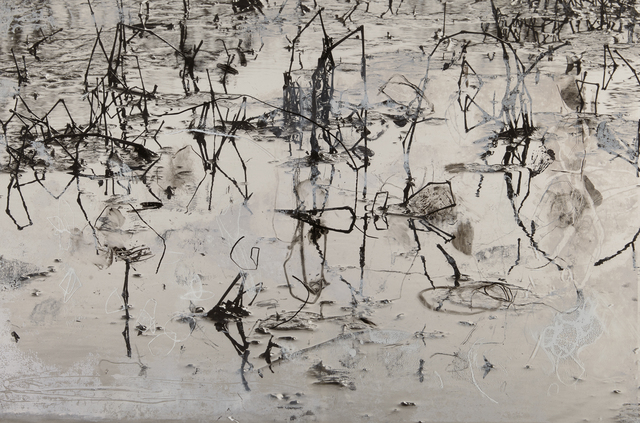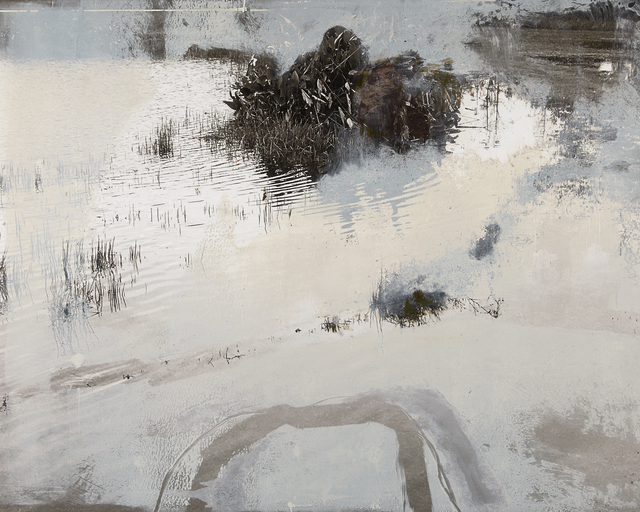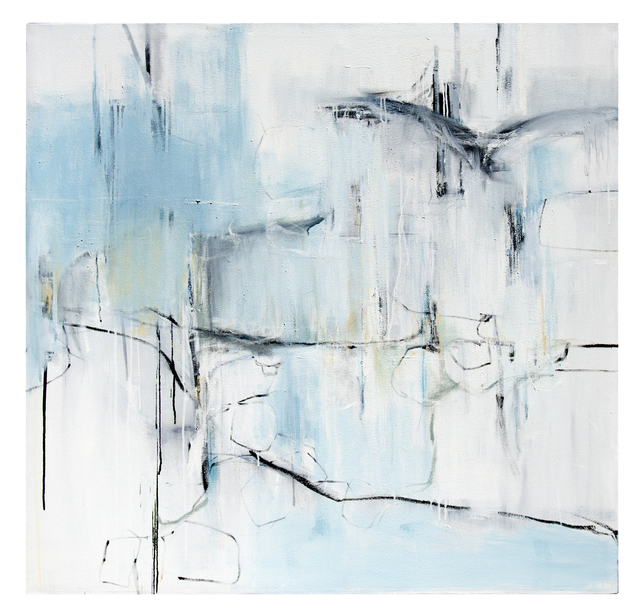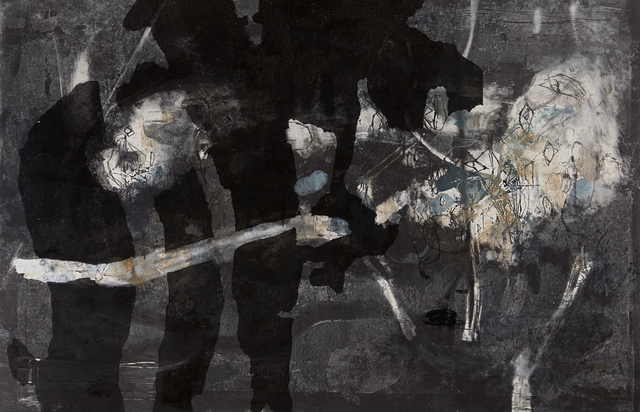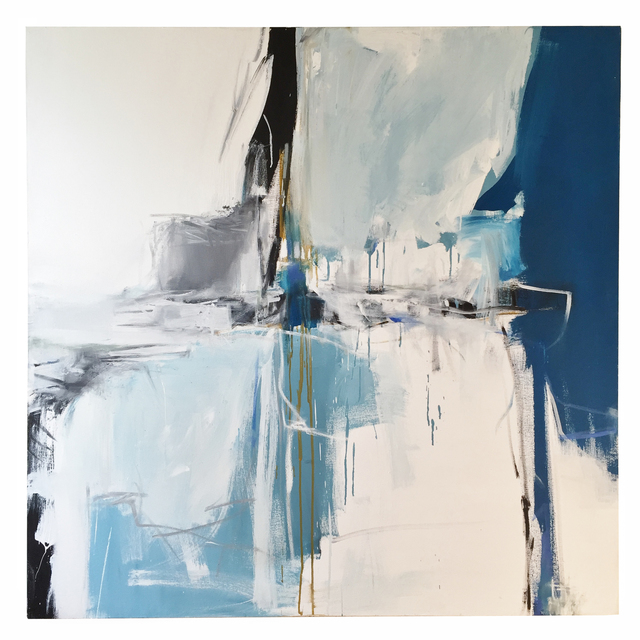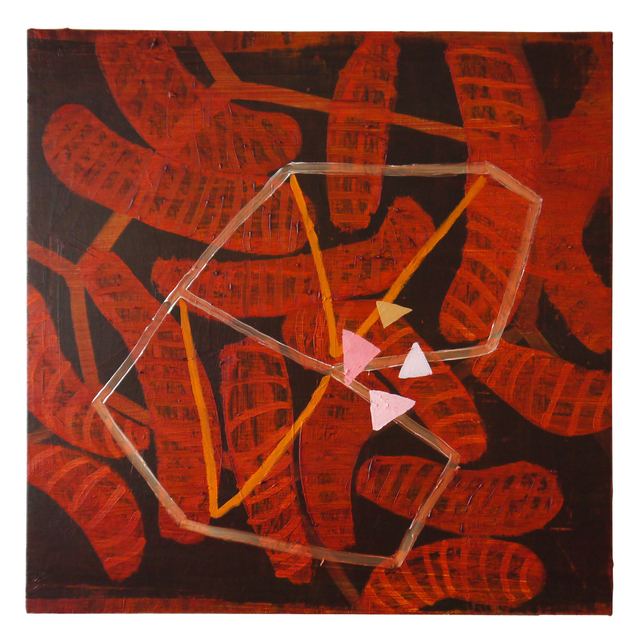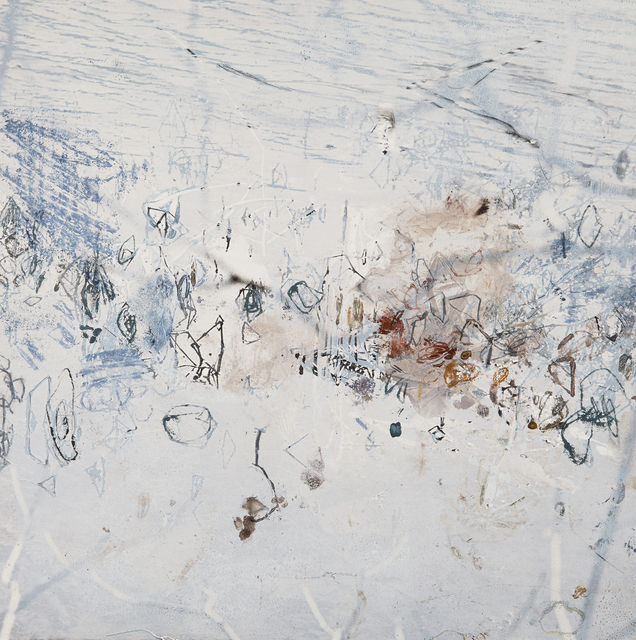 Press Release
Recent Work
Emilia Dubicki, Aspasia Anos, & Becky Yazdan with works by Ewelina Bochenska
FRED.GIAMPIETRO Gallery, 1064 Chapel Street, New Haven, CT 06510
June 23- August 5, 2016
Opening Reception is Thursday, June 23rd, 6 – 8 PM
Fred Giampietro Gallery is pleased to announce an exhibition featuring the paintings of Emilia Dubicki, photographs by Aspasia Anos, and paintings by Becky Yazdan
Emilia Dubicki wrote in a recent statement, "My paintings are mostly abstract, but sometimes there are subtle, identifiable references to places or objects. The paintings are compilations of memories, emotions and visuals. I usually begin a piece with one or two colors in mind, visualizing a specific place and then this place often turns into another place or composite of several destinations as my memories rewind and fast forward. Where I was headed with the work is not necessarily where I end up. One vision blurs, retreats, drips and gives way to another. Shadows and light at different times of day, the atmosphere of a location that hangs on in the mind and spirit -- all of this goes into a painting. I look at my paintings and how they reference one another with their forms, structures, light and dark, and how, through abstraction, imagery from nature can be very much like imagery in a manmade landscape. Space and scale within the work also interests me. I hope to create paintings whose meanings and representations are very much open to interpretation."
Emilia lives and works in Brandford, CT. She has received many wonderful residencies from the I-Park Fourndation, The Vermont Studio Center, and the Wurlitzer Foundation. Her work has been exhibited both nationally and internationally.
Anos wrote in a recent statement, "Impermanence, transience, the potential of change and the role of chance in its origin and outcome are central themes of my work. Myth oftentimes serves as subject and trace images from the landscape offer inspiration. In my most recent work subject and process have become inseparable: rather than document what has been, my photographic collages and mixed media monotypes give shape to change and are shaped by it in turn. Drawn upon, deconstructed, reduced at times to a line alone or built up layer by layer, the photograph is both palimpsest and ground. My interest lies in the dynamic interplay between residue and mark, evidence and response, memory remade by memory: clarity arrived at through chance and complication."
Aspasia lives and works in New Haven, CT. She received her MFA in photography from Yale University and her BFA rom the University of Illinois. Yazdan's work has been exhibited throughout the East Coast and New York. Aspasia has received many prestigious awards including the Ward Cheney Award from the Yale School of Art, and has exhibited throughout the United States.
Becky Yazdan writes, "Each of my paintings tells a story. They are based on things I see, read about, and watch on TV, as well as memories of events, feelings and colors – the pink of my favorite childhood bathing suit, the first time I told a lie. Color, form and pattern combine to become conversations, expressions, and events. When I paint I try to find the balance between intuition and intellect, so that the process of painting becomes an active dialogue with the phenomena of nature. By not dictating the end result I am receptive to a deeper understanding of the world around me. The paintings are like dreams – the events of the day reorganized and combined with other events and memories until a new, often surprising, reality has taken shape."
Becky Yazdan lives and works in NYC. She received her MFA from the NY Studio School, studying with Bill Jensen and Graham Nickson. She received her Bachelors of Fine Art from the University of Colorado at Boulder. Yazdan's work has been exhibited throughout the East Coast and New York. Becky has received many prestigious awards including the Emma Strain Award, Top 100 Artists by GLAAD, and the Hohenberg Travel Award.
Fred Giampietro Gallery is located across the street from the Yale University Art Gallery and the Yale Center for British Art, less than 1 mile from interstate I-91 and Union Railroad Station at 1064 Chapel St., New Haven, CT 06510. Gallery hours are Tuesday – Saturday 11am – 6pm or by appointment. For more information please call the Gallery at (203) 777-7760 or visit us on the web at www.GiampietroGallery.com
Follow Artists In This Show