Leo Saul Berk: Structure and Ornament
Structure and Ornament comprises sculptural and video work by Seattle artist Leo Saul Berk as well as two new site-specific installations commissioned by the Frye. Berk pays homage to the mid-century American architect Bruce Goff (1904–82), particularly to the Ford House.
May 30th – Sep 6th 2015
Seattle, 704 Terry Avenue
Map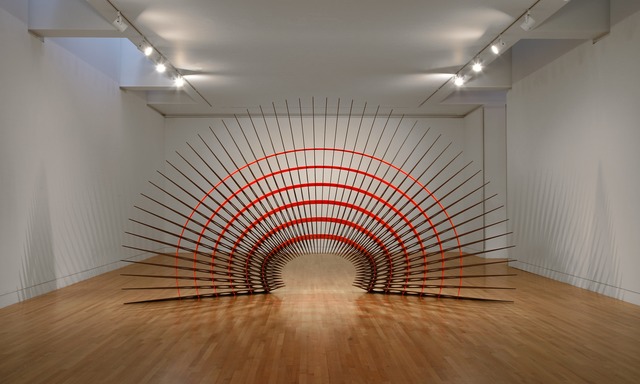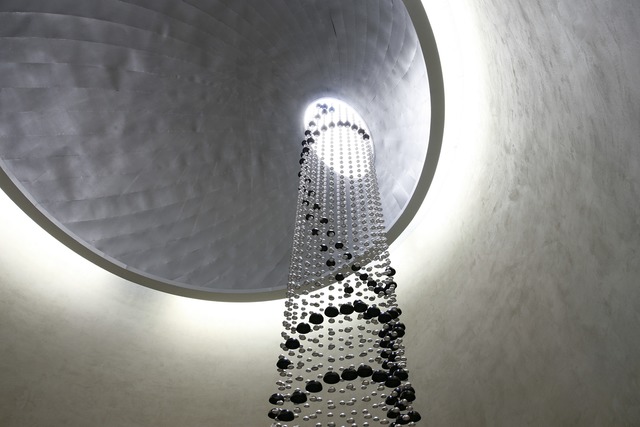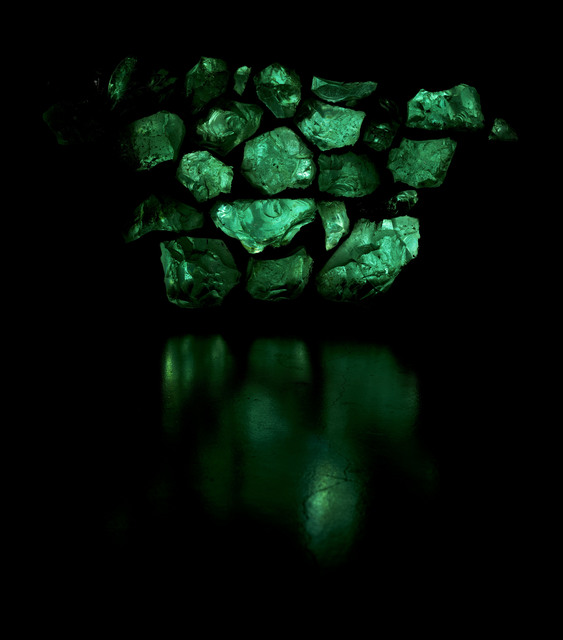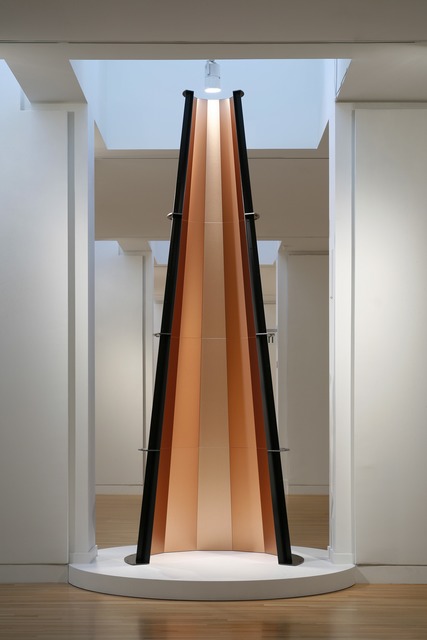 Press Release
Frye Art Museum is pleased to present Structure and Ornament, an exhibition of sculptural and video work by Leo Saul Berk, featuring two new site-specific installations commissioned by the Frye.
Berk spent the formative years of his childhood living in an unconventional house designed by the visionary American architect, painter, and musician Bruce Goff (1904–82). Known as the Ford House for the family that commissioned its design, the residence was designed in 1947 and built in Aurora, Illinois, forty-five miles west of Chicago. The Ford House is notable for its exceptional treatment of light, radical use of materials, unconventional shaping of volume, and organic yet rigorous structures.
Berk believes that growing up in the house influenced his path as an artist. Since 2011, he has made a series of works that arise from his memories of the house, his research with archival materials, and conversations with the house's current owner, Sidney K. Robinson, an architectural historian and preservationist. Some works in Structure and Ornament recreate architectural details of the Ford House, isolating them to consider their formal properties and poetic resonances. In others, Berk uses his experience of the house as a starting point for entirely novel experiments with form.
"We are tremendously pleased to welcome Leo Saul Berk back to the Frye and to present this first major solo museum exhibition," said Jo-Anne Birnie Danzker, director of the Frye Art Museum and curator of Structure and Ornament. "Leo's work inspired by the Ford House was a highlight of Mw [Moment Magnitude] at the Frye in the 2012–13 season. A cornerstone of our commitment to supporting and presenting exceptional Seattle artists is sustained relationships over time. Showing the complete body of work that Leo has produced based on the Ford House in Structure and Ornament and commissioning new works is a privilege that makes good on our promise to Leo and, by extension, to the growing Frye family of artists."
The new works are installed in the museum's exterior reflecting pool and interior rotunda. Specular Reflections, 2015, comprises forty-five glass spheres, each ten to twelve inches in diameter, floating on the surface of the ink-black water of the shallow pool; depending on the angle at which they are viewed, the spheres appear green or black. Wind Jangle, 2015, suspended from the elliptical oculus in the rotunda and cascading 315 inches towards the floor, is made of more than 1,500 black and silver aluminum chimes on strands of fine red fishing line. Both new works propose a modernity that honors utopian dreams of the past in which light, color, structure, material, ornament, poetry, and music could ignite a spiritual force that would unify the arts in harmony with nature.
Through the installations and sculptural and filmic works in Structure and Ornament, Berk hopes "to illuminate the transformative potential of exceptional architecture to positively shape our lives and creative imagination." His homage to Bruce Goff is a call to liberate ourselves from built environments that constrain our imaginations.
A fully illustrated exhibition catalogue of Structure and Ornament is forthcoming.
Leo Saul Berk: Structure and Ornament is being shown at Frye Art Museum along with Andy Warhol: Little Red Book #178, Andy Warhol: 12 Screen Tests, American Portraits 1880-1915, and Frye Salon, comprising a summer of exhibition programming exploring the theme of the likeness by which one provides an account of another person, or of oneself.
Leo Saul Berk: Structure and Ornament is organized by the Frye Art Museum and curated by Jo-Anne Birnie Danzker. The exhibition is funded by the Frye Foundation with the generous support of Frye Art Museum members and donors, 4Culture, and the Raynier Institute & Foundation through the Frye Art Museum | Artist Trust Consortium. Seasonal support is provided by Seattle Office of Arts & Culture and ArtsFund. Media sponsorship is provided by Seattle Met.
Support for research travel to the Ford House and for production of Clinkers (2012), and Wind Jangle, 2015, and Specular Reflections, 2015, was provided by the Frye Art Museum through the Frye Foundation. Production support for Mortar and Marbles, Cone Twelve, Structure and Ornament, and Coal Salt Cellar, 2014, was provided by INOVA (Institute of Visual Arts) and the Digital Crafts Research Lab at the University of Wisconsin-Milwaukee.
Follow Artists In This Show