Bill Jenkins : Substation 6
Bill Jenkins' solo show at Stereo gallery will be the 6th realization of a site-adaptive project.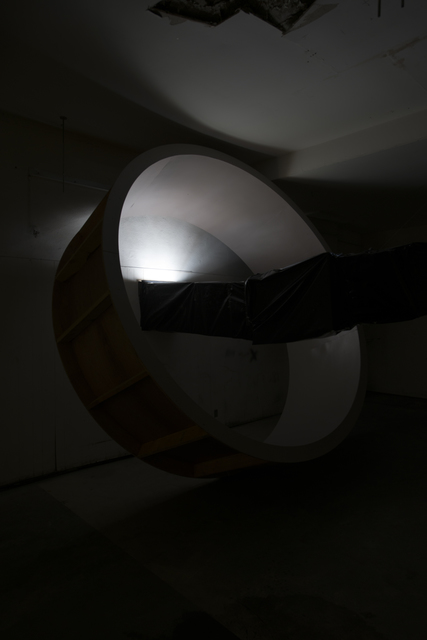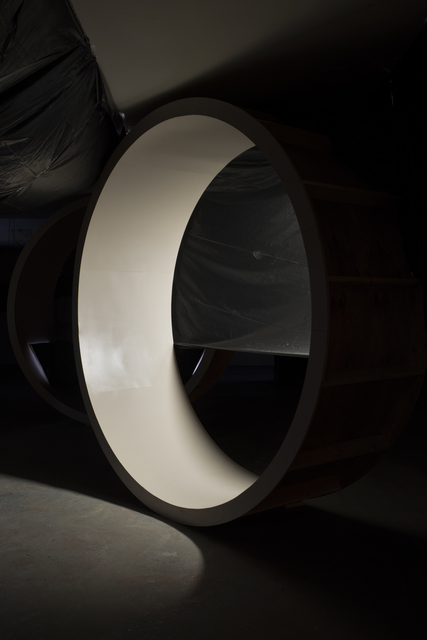 Press Release
Bill Jenkins
Substation 6
23.09-28.10.2016
Bill Jenkins' solo show at Stereo gallery will be the 6th realization of a site-adaptive project. Jenkins adopts a model of technological entrepreneurship based not on development of novel goods but upon becoming an intermediary who repackages and redistributes existing amenities. The artist places himself in the guise of middle-person or broker who controls access to the primary exhibition resources of space and light through added layers of temporary infrastructure. By way of illustration, he posits a deliberately fallacious analogy between light and water: "I imagine that light is subject to gravity, can be captured and then guided via sluice or aqueduct, and can be pooled and stored in containers or behind dams." Operating on false pretenses both physically and as a business model, the endeavor becomes cumbersome and tentative to the point that its only weak output is sculptural.
Bill Jenkins is an artist born in California and based in New York City. Jenkins received a BFA from the San Francisco Art Institute in 2003 and a MFA from the University of California at Berkeley in 2007. Recently Jenkins has built installations that involve the siphoning of light in interior spaces, treating light as both substantive and portable. Recent exhibitions have been at the Portland Institute for Contemporary Art in Portland, OR, and a collaboration with Chadwick Rantanen at Michael Thibault Gallery in Los Angeles. Other solo shows involving both light and sculptural works have been held at Laurel Gitlen and Feature Inc. in New York, and Jancar Jones in San Francisco. Jenkins' work has been included in group shows at Feature Inc., James Cohan, Sekkima Jenkins & Co., and White Columns in New York, and Yvon Lambert in Paris. Reviews of Jenkins' work have been published in Artforum and artforum.com, artinamericamagazine.com, Contemporary Art Review Los Angeles, The New Yorker and the San Francisco Bay Guardian among other sources.
Follow Artists In This Show