William Bradley | Mark Me
Jun 11th – Jul 23rd 2016
Berlin, Fasanenstrasse 68
Map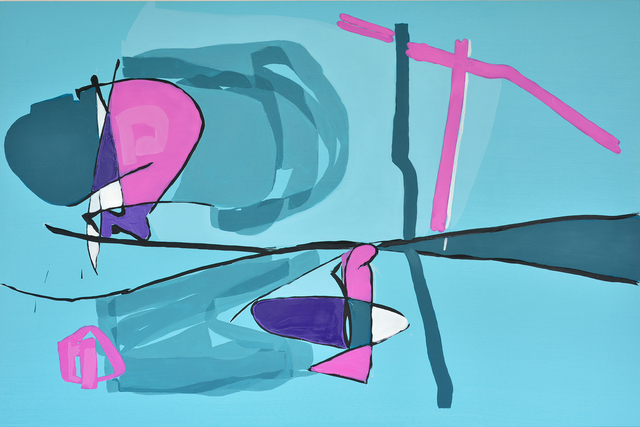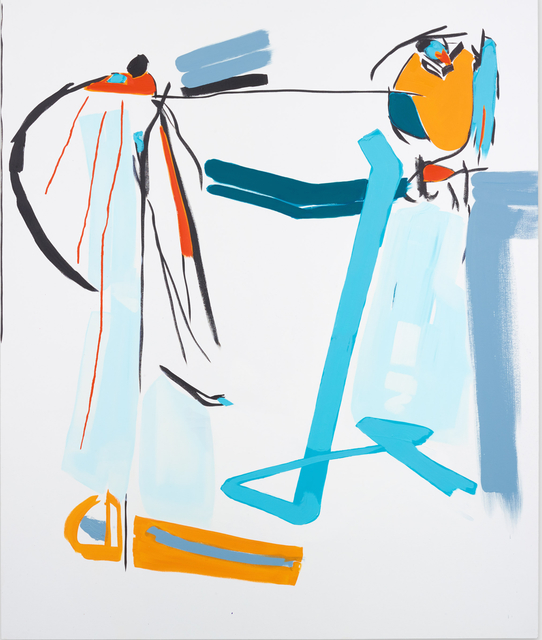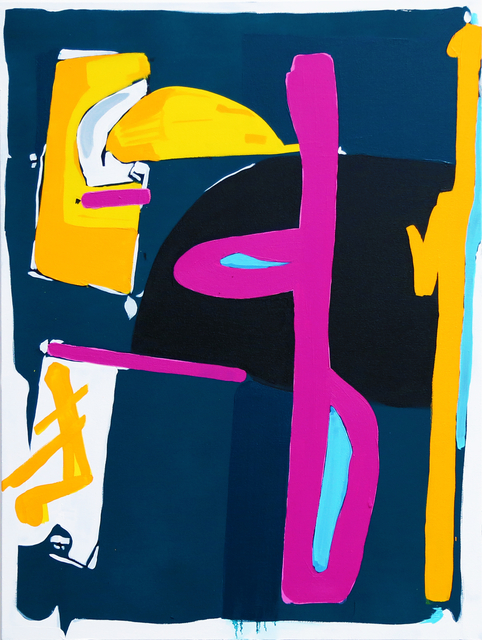 Press Release
We are very pleased to announce the exhibition "MARK ME" by painter William Bradley. Following
an invitation by 68projects, Bradley worked in Berlin for three months during the early summer of
2016, where he created a cycle of abstract, luminous drawings and paintings.
Bradley explores the formal language and historical roots of abstract expressionism, toying with
references from the history of art and the works of artists such as John Hoyland, Sandra Blow and
Eduardo Chilida. Against this historical background, he strives to create a formal pictorial
language that is both accessible and timely. In Bradley's work, however, it is not the world of the
artist that occupies the centre of attention, but rather the viewer's imagination.
In his creative process Bradley turns away from the original, fundamental idea behind abstract art,
the portrayal of an "inner world": he scans his watercolour studies, digitally edits them on his
computer, and uses these "digital sketches" as the basis for his paintings. Here artistic style and
intuition take a back seat and chance is abolished, resulting in perfectly planned paintings, which
captivate the viewer through their seeming lightness and spontaneity.
Another essential quality of these new works lies in the radiance of the colour palette and the levity
of their formal language – a marked change in expression, which began when the artist moved to
Los Angeles last year.
William Bradley studied at Wimbledon College of Arts, London, graduating in 2008. In 2009 he was
finalist, and in 2011 shortlisted for the Catlin Art Prize. In 2014 Bradley was invited to Berlin for a
residency with 68projects for the first time. Together with Jennifer Packer and Alexander Kroll he
was part of the inaugural exhibition "Roster Crow" at the project space. Following an invitation by Hooper Projects in 2015, he has been working in Los Angeles for extended periods of time.
The artist's works have been shown in many solo exhibitions in Europe and the US. Bradley's
paintings can be found in many important collections, such as the Nelimarkka Museum in Finland,
the collection of the University of the Arts, London, the David Roberts Art Foundation und
numerous private collections in Europe, the UK und the US, such as the Susan and Michael Hort
Collection, New York, and the Gayle and Stanley Hollander Collection in Los Angeles. He lives and
works in London and Los Angeles.
Follow Artists In This Show