MARWAN. 60s and 70s
http://hasencleverart.com/PDF/Download_Marwan_2017.pdf
Oct 6th – Dec 2nd 2017
MUNICH, BAADERSTRASSE 56 C
Map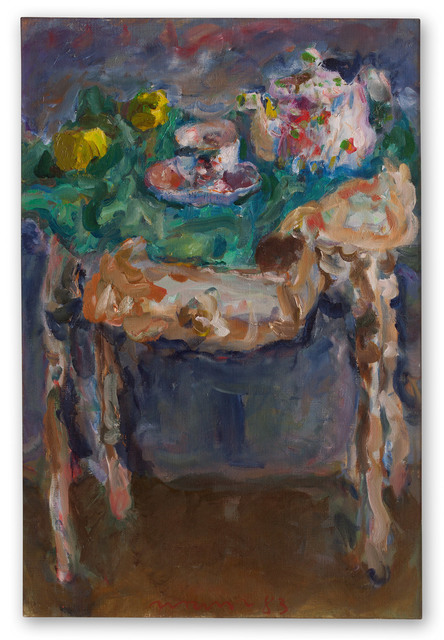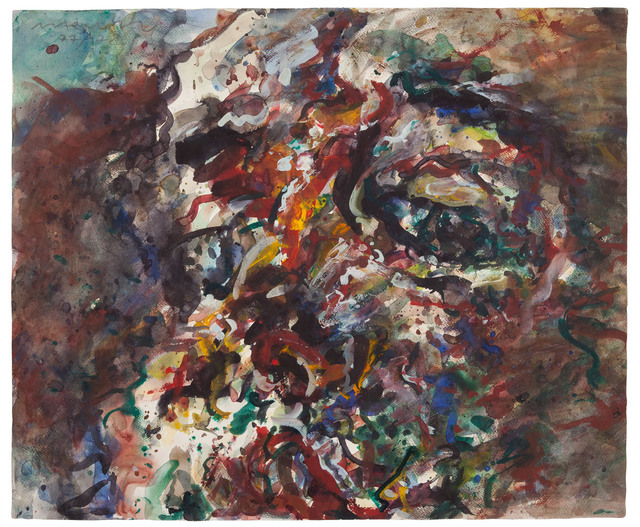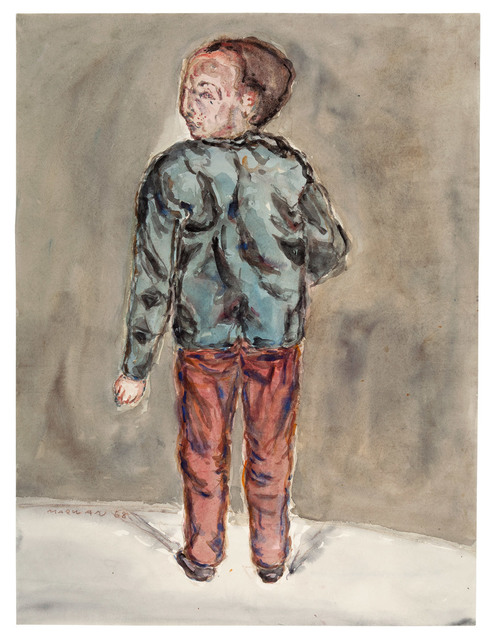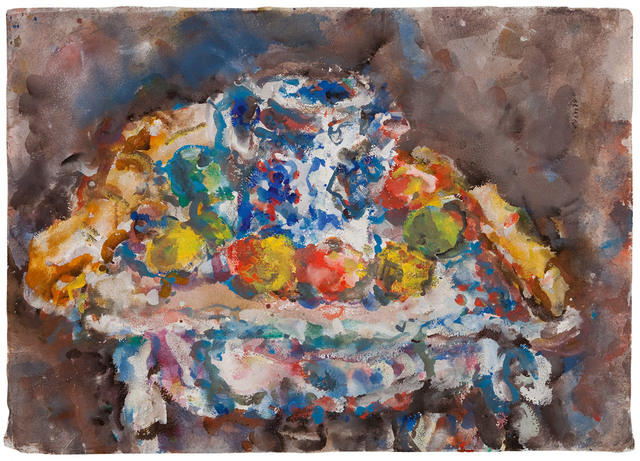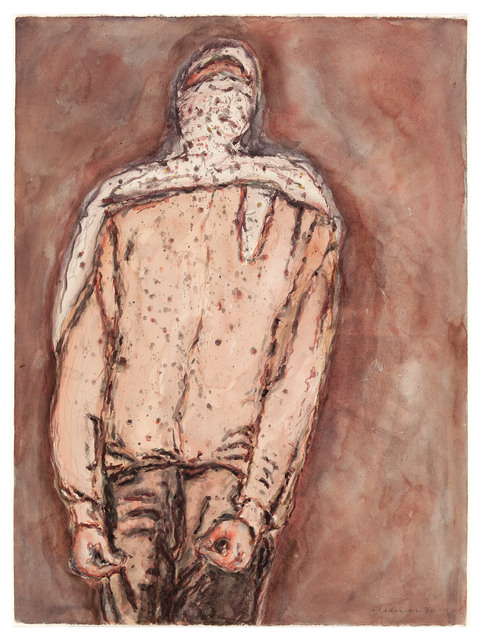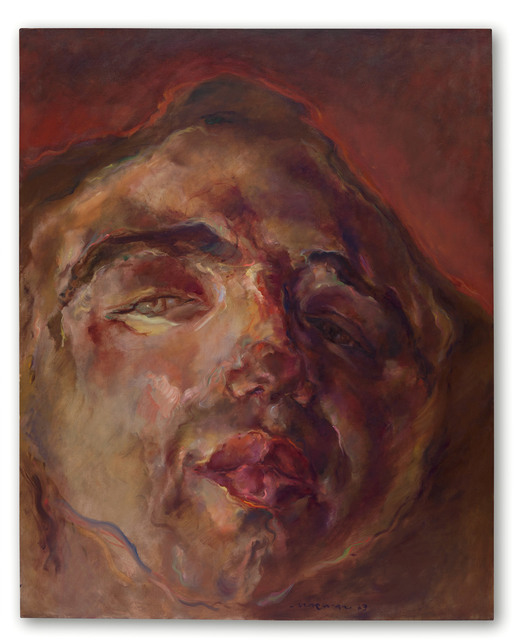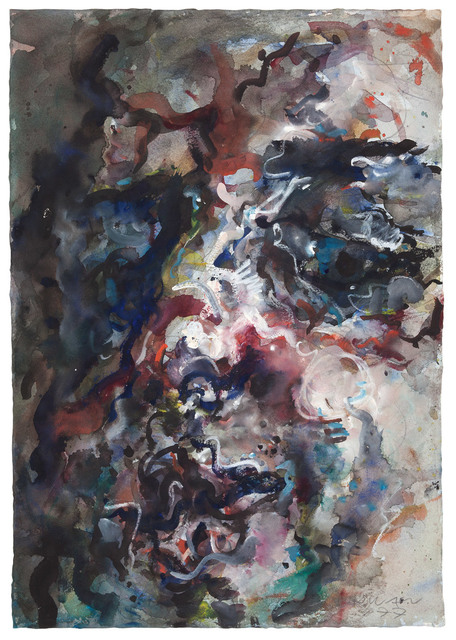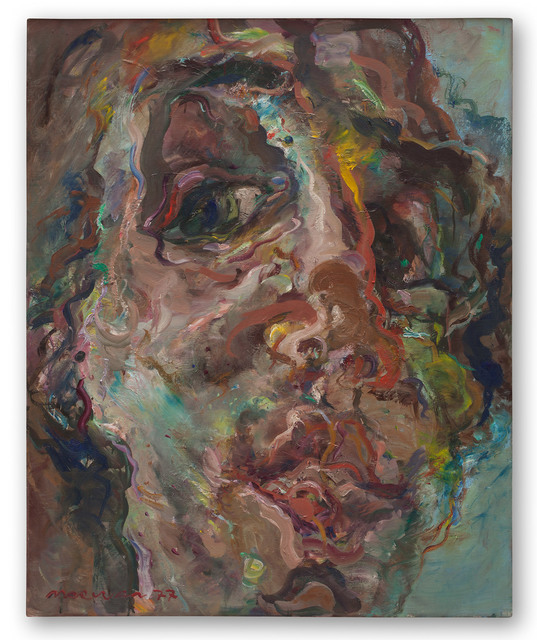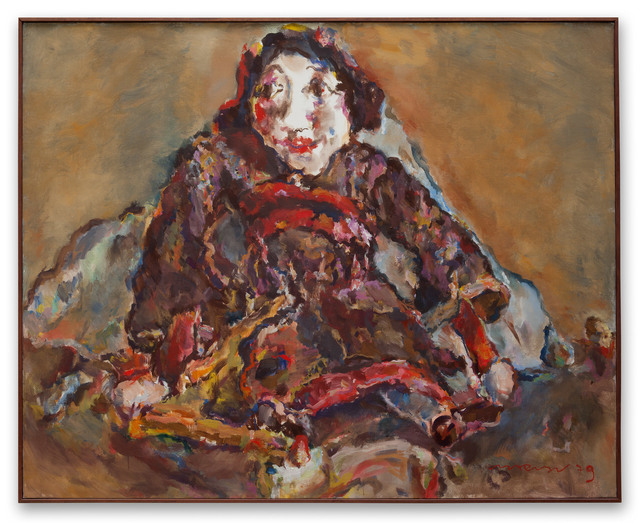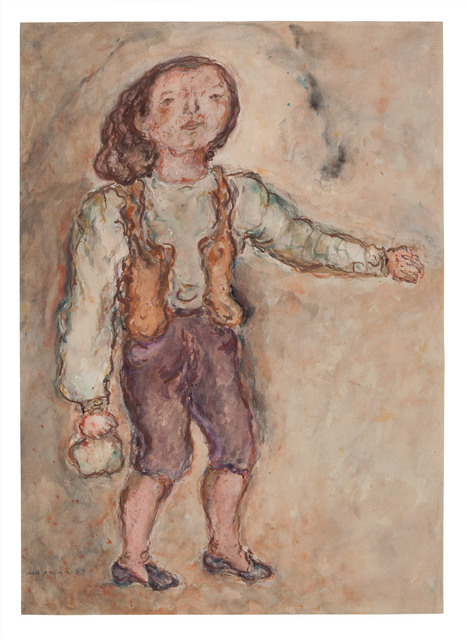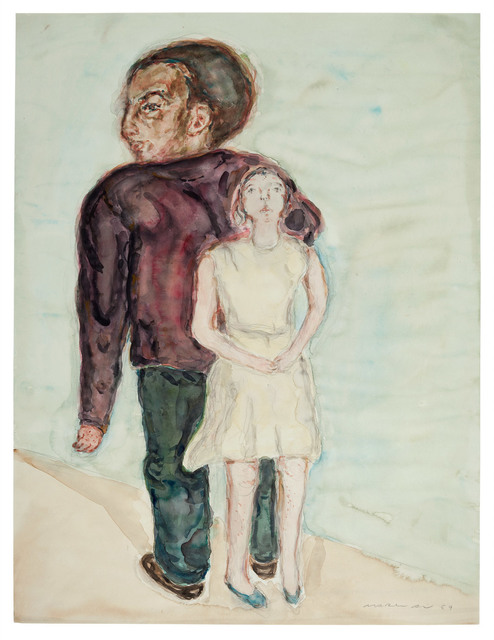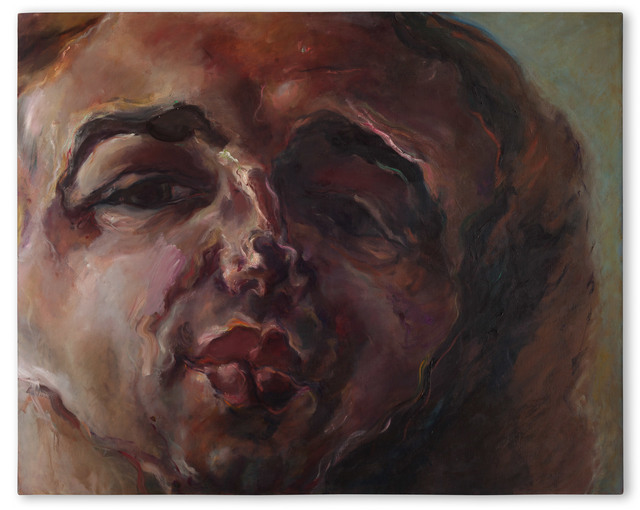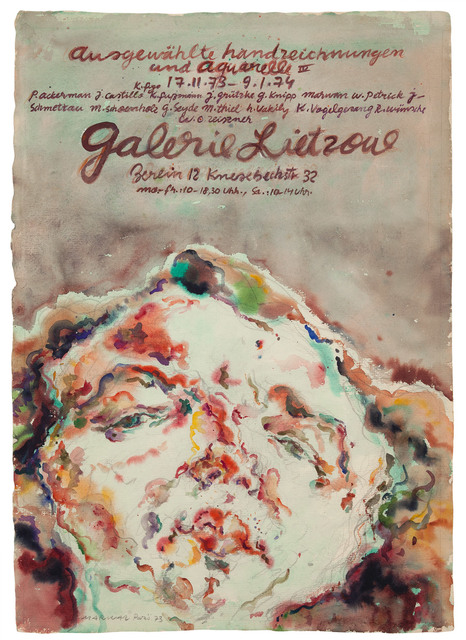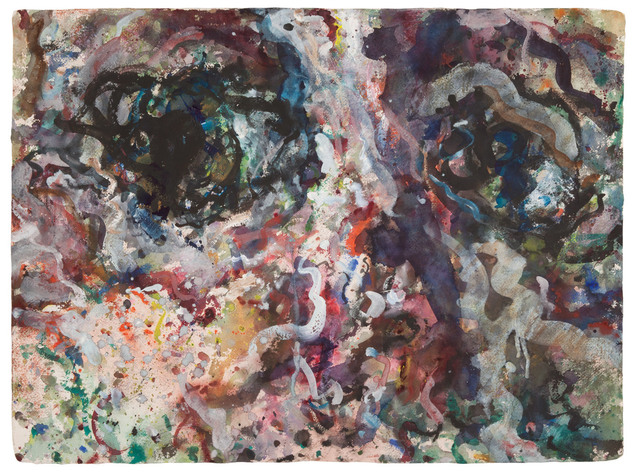 Press Release
Robert Kudielka
Valedictory for Marwan
Waldfriedhof, Berlin-Zehlendorf, 8th November 2016
When I had to read out Marwan's obituary last Saturday at the Academy of Arts – he is the most recent in a noteworthy line of octogenarians, such as Luc Bondy, Kurt Masur, Pierre Boulez, Imre Kertesz and Andrzej Wajda, to have died this year – it became clear to me that here, in this circle of his relatives and personal friends, I would have to speak differently about his legacy than I would to a society of artists. His career in the world of art is already sufficiently well known to those gathered here today who were able to follow his quest a little, not least thanks to Jörn Merkert's tireless engagement in bringing his work to public attention (unfortunately, Jörn cannot be here with us today). What moves us most in this moment is the memory of a man whose image appears all the more powerfully in our mind's eye now that he is no longer with us.
Each of us will have experienced Marwan differently and will remember him differently, but he would have to have been some infamous imposter if we did not all see him in a similar way to some extent. I myself first met Marwan in 1978, immediately after my appointment to the Berlin College of the Arts when the replacement of Hann Trier as leader of a painting class was being searched for. At that time, when the emergence of Neo-Expressionism in Berlin was in full swing – greeted enthusiastically but long since vanished into history again – his appointment was not entirely straightforward, as the students had quickly realised during the period of transition in which he stood in for his former teacher as class leader that "Gefühl und Härte" (feeling and toughness) was not on his agenda. Even in this crisis of confidence so typical of an academic institution, I became aware of an unusual aspect to his personality: Marwan never seemed not to have enough time. Wherever and whenever you telephoned him or knocked on his door, whether it be at home or in his college studio, he was free to talk. I have never again met someone who has seemed to have such a generous amount of time for other people.
If you have ever tried to emulate his example, you will have noticed how much strength and discipline it takes to resist the notorious reflex to duck one's head when faced with the reckless demands of one's fellow human beings. That is why I first attributed Marwan's miraculous abundance of time for other people to a traditional law of his Arab background, namely the custom of hospitality, and only later did I begin to think about how against the usual order of things it was. For it was not us who readily granted this stranger welcome, it was exactly the opposite: it was a stranger who was introducing the humanity of a historically long-obsolete Bedouin culture into the brutalising milieu that us city natives live in. Hospitality is not the same thing as an affected geniality, which is ready to embrace anything and everything, but it is a kindness that does not remove the threshold when it opens the door. But then this preservation of personal distance, the mutual respect for otherness, was the very foundation from which through chance encounters developed that motley crowd of loyal friends that we are. Our host did not choose his friends in the interest of profit and once his affection was firmly rooted it even extended to a concern for their physical wellbeing. Whenever I had to go under the knife, I could always trust in his recommendations. Even art-political considerations could not undermine the priority of his friendships to him. In the dual-language English-Arabic catalogue for the major exhibition in Damascus in 2005, there is thus in the fourth place in the list of his solo exhibitions for the year 2004 an entry for "Charlier, Berlin." The Charlier was a café in Kyffhäuserstraße that was founded by a group of former students and assistants of the College who set aside two of its rooms for art exhibitions. The establishment, which long had vanished by then, would never have imagined that it would appear in such a distinguished publication.
Marwan's spirit of hospitality, which he had rekindled in a foreign land, was initially of course a kind of cloak that, like the veil in his first paintings of huge, picture-filling faces, made the exposure bearable. Even in the early 1980s when I began to focus more closely on his painting and spent hours in his studio on Schmargendorfer Straße, plied with strong coffee and fascinating stories, the doubt still occasionally plagued him that his leaving his homeland – "on the afternoon of the 23rd August 1957" is how he remembered the time and day exactly – might still be seen as a kind of betrayal back home. In fact, looked at objectively, his journey did have the potential for a tragic outcome: in order to follow his dream of becoming a painter, a young man leaves his homeland behind, a homeland whose beauty nurtured this desire in him in the first place, because that country and that culture granted him no opportunity at all to fulfil this dream. But this is only a dilemma in an abstract sense, not inevitably so in art. The farther he distanced himself from his early figurative depictions of alienation and discomfort, the more he expanded the challengingly unbudging glance of the central character in his paintings until finally the human visage alone occupied the canvas as a kind of face landscape – the more singular, the more exceptional his works became. Never before had one seen something like this in the European tradition of painting: pictures that are on mutual terms with the viewer, pictures that you cannot simply look at, see into, from a safe distance, but that look back at you – huge, direct and inescapable. Initially even Marwan himself didn't seem to be quite at ease with this narrowing down of the road his work was taking. In the first half of the 1980s he began to explore other avenues: enchanting still-lives and painterly animations of a marionette, before in around 1990 the mature theme of his later works began with the colossal heads.
The poet Adonis, a fellow expatriate who had settled in Paris in 1986 and who became a leading voice of Arabic culture in exile in the 1990s, certainly helped him with clarifying his artistic dreams and ambitions. Adonis, who was four years older than Marwan and who had been raised with a strict Arabic-Islamic upbringing, moved to Beirut from Damascus in 1956 and became there, as literary studies tells us, "the founder of modern Arabic poetry." But only after 1960, following his first sojourn in Paris, did he become in his works the poetic visionary of a utopian "Andalusia": the idea that only through consciously dispensing with an ossified and withered tradition could Arabic culture possibly be reborn in other places and in other forms and its most precious legacies might thus be preserved. One cannot fail to spot the origin of this idea in French modern art. In literature, Proust put up this brazen plaque: "You can make a new version of what you love only by first renouncing it." Marwan knew this idea from an only superficially paradoxical statement by Cézanne in Joachim Gasquet's conversations with the artist that stumbles towards the same thing: "You must have sacrificed what you feel. You understand: it is enough that you feel. You never lose it, your feeling." Early Cézanne may have been aiming at orgies, but it was with apples that his art eventually showed us what the point of his love really was. The extraordinary audacity of these two Syrian artists lies in the fact that they put modern art – an art that is no longer bound to tradition – and its unsparing precept of sacrifice, a precept that is against individual narcissism, at the service of their cultural heritage. Enough of this banging on dead wood! Enough of serving what is now only the tourist's desire for folklore! The vital contemporaneity of European modernism had to be recognised unconditionally as the benchmark.
Marwan's paintings passed the hard test of their authenticity of feeling (a value that is neither borrowed nor obtained by deceit) with a result that was both unforeseeable but surprisingly obvious in the end. The monumental heads that first appear in around 1993 no longer draw our gaze into a topography of the human face that spans the entire surface of the canvas, but rather these heads are built up from an unfathomable depth in various layers that overlap and partially cover each other. A mysteriously deep stare that emerges out of a hazy, veiled distance meets the viewer's gaze: a stare whose effect is heightened by its tension with the playful, almost frenetically excessive, touches of self-sufficient colour. We never saw you like this, dear Marwan, always listening to us cheerfully and smiling and always ready to break into a lightening laugh. But this look is in no way the realist expression of a familiar psychological state. It is the visual embodiment of a specific undertone in Arabic culture: that contradictory combination of melancholy and sensual opulence.
We could actually end our memorial with this revering bow to the admirable achievements of a life's work. The noticeable increase of exhibitions in the region of Beirut, Damascus, Amman, and Ramallah since the mid-1990s is a testament to the success of his quest: Marwan found his roots again whilst on foreign ground. A splendid conclusion, if it were not for the vast, ever-menacing shadow that has appeared on the horizon in the last decade. What will then happen to the "Andalusian dream" when its already poor and now-frangible foundations have eventually been turned into an agglomeration of dirt, blood and ash?
From the 1980s onwards, Marwan tried again and again to give those people closest to him some sense of the liberating spirit of the desert and of how the remaining monuments of a once-advanced civilisation have become ossified. Even at the end of his time as a teacher he would not accept to be prevented from travelling to the Yemen with his class because of the safety concerns of the senate council. Some of us here today went on the truly exuberant voyage that he had organised to celebrate his exhibition in Damascus in 2005, on which I got to see Palmyra and Aleppo for the first time, not thinking for a moment that it might well have also been for the last time. When the Academy of Arts summoned a special meeting to welcome in the "Arab Spring" at its annual spring conference in 2012, Marwan noticeably stayed away from the event, as he believed from the outset that this uprising would result in the end in a prolonged conflict between two evils, two despotisms: one side empowered by strict militarism and the other indoctrinated to the Nth degree by religion. The centuries-long neglect of Enlightenment, which Adonis gave me a vivid understanding of on the evening of that summit between the two artist friends in Zweibrücken in September 2006 cannot be made up for by triumphant shooting into the air from the backs of pick-up trucks.
All of this does not in the least detract from Marwan's life-time achievement as an artist. I am certain that he will go down as the first great Arab painter of the modern era in an art history that no longer can afford being blinkered by focussing exclusively on regional developments. The international interest in his painting that has been growing for years is only an outward manifestation of this. But he did not live for this alone. Following his last big birthday dinner two years ago, everything around our host fell very quiet. For me, there is thus inevitably mixed in with my grief at his death a helpless anger when I think about the bitterness of a fate that did not grant him a friendlier departure.
Follow Artists In This Show