Yvonne Roeb - Mulitversum
Galerie Rupert Pfab is pleased to announce the first solo exhibition of Yvonne Roeb in the gallery, featuring a selection of new works by the Berlin and Düsseldorf-based sculptor.
Sep 2nd – Oct 15th 2016
Düsseldorf, Poststraße 3
Map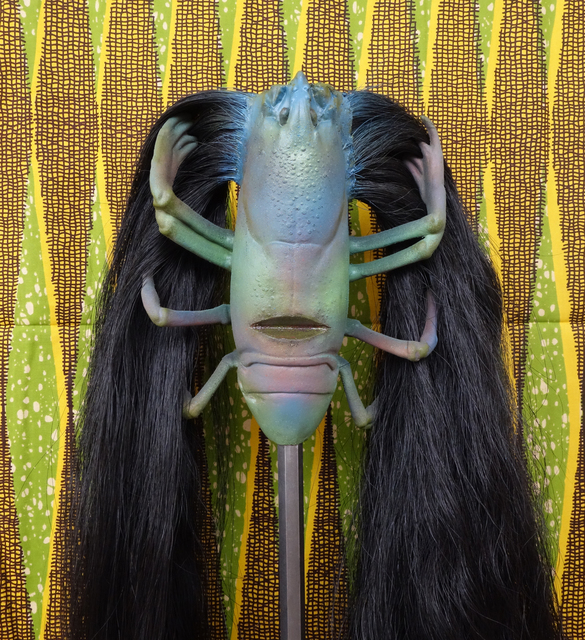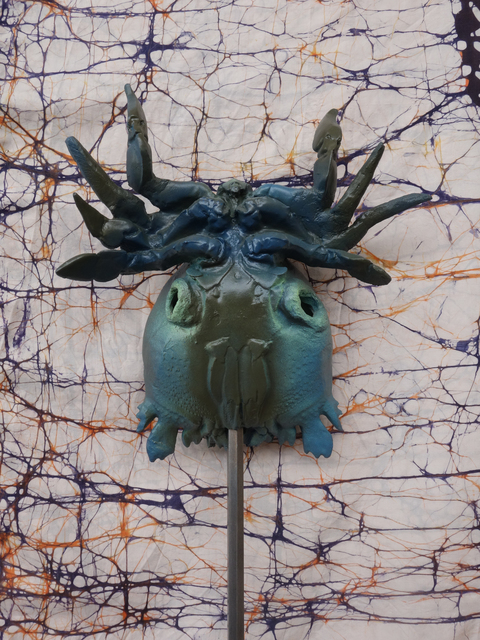 Press Release
Yvonne Roeb's Sculptures generally depict hybrids from the worlds of humans, animals and minerals. These are often reminiscent of motifs from the realm of the unconscious, which have their origins in dreams, myths and legends. The works by Yvonne Roeb form a personal microcosm comprised of recurring symbolic elements. Through her appropriation and transformation of universally valid forms, the artist makes reference to both science fiction and cultural history. The sculptures fascinate through their sheer beauty, as well as through their great diversity of forms and materials: Yvonne Roeb works with ceramics, leather, wood, plaster, clay, metal and stone. In the exhibition 'Multiverse', lines of view are guided through folding screens. The viewer encounters crabs, small lobsters and other sculptural objects, which evoke the unexplainable.
Yvonne Roeb was born in Frankfurt am Main in 1976 and studied sculpture under Timm Ulrichs and Katharina Fritsch at the Academy of Art in Münster from 1999 through 2008. She has received numerous grants and scholarships in Germany and abroad, including a scholarship from the Ecole supérieure des Beaux-Arts de Genève (2003), an incentive award from the Association of Friends and Patrons of the Academy of Art in Münster (2006), a grant from the Villa Arson in Nice (2007), and a working grant from the Stiftung Kunstfonds in Bonn (2011).
Her works have been presented in group shows at, among others, MARTa Herford (2004), the Kunstverein Braunschweig (2005), the Kunsthalle Münster and the Kunstverein Mönchengladbach (2006), the Bundeskunsthalle in Bonn (2007), the Kölnischer Kunstverein in Cologne (2008), the Haus am Kleistpark in Berlin (2012) and the Kunstverein Talstraße in Halle an der Saale (2014), as well as the Kunstraum LLC in Brooklyn, New York and the Schlossmuseum Weimar (2015). She has also been honoured with solo exhibitions at the Brandeburg State Archaeological Museum in 2013, as well as in the Lehmbruck Museum in Duisburg as part of the exhibition series 'Sculpture 21st' in 2015. In September 2016, she will be featured in a solo show at the Schering Foundation in Berlin in conjunction with the Berlin Art Week.
Follow Artists In This Show