Giustini/Stagetti Galleria O. Roma
Design Miami/ Basel 2016
On the occasion of DM/ Basel 2016 Giustini/Stagetti Galleria O. Roma will present a selection of Italian vintage exceptional pieces and, in regards to contemporary design, inedited works by Campana Brothers, Formafantasma, Achille Salvagni, Iosselliani VNM and Luisa Zanibelli.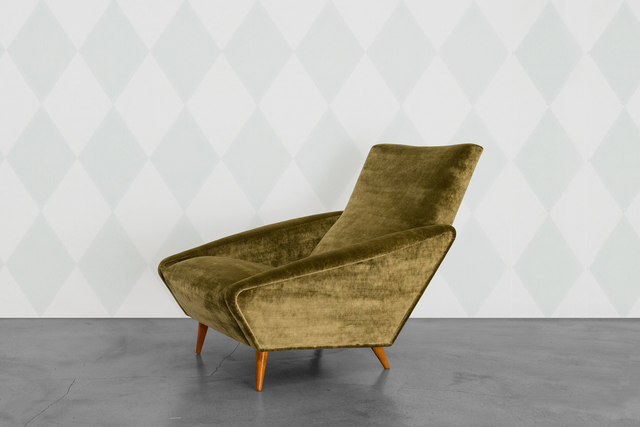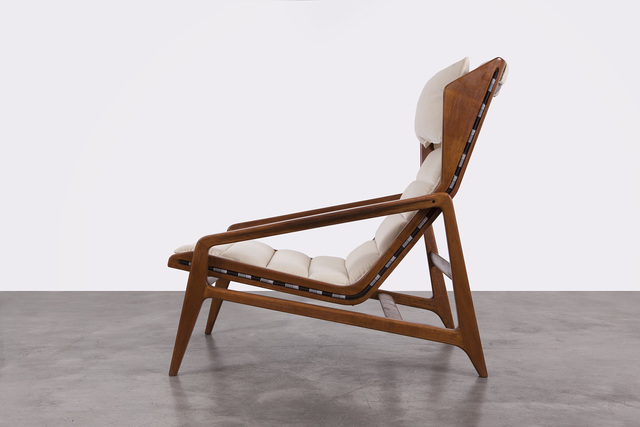 Press Release
Giustini/Stagetti Galleria O. Roma at Design Miami/ Basel 2016 - Booth G 36
Giustini/Stagetti Galleria O. Roma with Fonderia Artistica Battaglia at Design Curio
Presents Delta by Formafantasma - Booth C08
On the occasion of Design Miami/ Basel 2016 the gallery will bring together a selection of Italian vintage exceptional pieces, such as an early and rare rocking chaise longue by Franco Albini (1938) coming from a private house in Milan and a stunning commode designed by Pietro Chiesa for Fontana Arte (1936), and, in regards to contemporary design, inedited and espressly designed works by Campana Brothers, Iosselliani VNM, Achille Salvagni and Luisa Zanibelli, along with pieces from the "Delta" collection that early this year Formafantasma have developed exclusively for the gallery.
Giustini / Stagetti Galleria O. Roma, in collaboration with Fonderia Artistica Battaglia Milan, will present Formafantasma's "Delta" complete collection in a separate booth, as part of Design Curio project.
Delta collection was inspired both by the features of the everyday functional objects used in the ancient Rome and by the formal synthesys of the archaeological echoes that re-emerge in the Roman metaphysical imaginery.
For Delta, the gallery has partnered with Fonderia Artistica Battaglia, which has been working with some of the most renowned artists since its foundation in Milan in 1913. In 2014, they began an experimental project involving some of the most important international designers.
Delta, curated by Domitilla Dardi, has been developed within Privato Romano Interno, the project curated by Emanuela Nobile Mino that commissions international designers to use Rome as a source of inspiration for new furniture pieces since its first collection in 2012 designed by Fernando and Humberto Campana.
The delta of a river forms from deposits of debris carried by water over millennia. Not merely referring directly to the Tevere river, which is the main watercourse of Rome, the title of the collection expresses the characteristic mix of architectural styles of the city that, as with sediments, have layered over one another over the centuries.
Formafantasma found knowledge in the past: almost as in a study-trip to the city, they visited the numerous Roman archeological venues and museums and accumulated a large numbers of photos and documents that over the year-long process to design the collection became the foundation of their work. During this time a clear selection of materials emerged: marbles, metals, porcelain and wood. the collection is composed of a large number of lights, some vessels, an oil lantern, a cabinet and a mirror.
The designers were particularly attracted to very mundane objects of imperial Rome and while some artifacts seen in museums have served as inspiration, others have been directly sampled and carefully updated for contemporary use.
FORMAFANTASMA
Andrea Trimarchi (1983) and Simone Farresin (1980) are Studio Formafantasma, a duo of Italian designers based in Amsterdam. They took their degrees in the IM Master Course of Design Academy Eindhoven in 2009. Their works have been shown and published on an international level and are part of prestigious public collections like those of MoMA New York, Stedelijk Museum's Hertogenbosch, Metropolitan Museum New York, MAK Museum Vienna, Victoria and Albert Museum London, MUDAC Lausanne, Mint Museum of Craft and Design in North Carolina, Chicago Art Institute, and the Textiel Museum in Tilburg.
Formafantasma teach in the "Man and Well-Being" department at Design Academy Eindhoven.
GIUSTINI / STAGETTI GALLERIA O. ROMA
Giustini / Stagetti Galleria O. Roma focuses on Italian modern design masters and top level manufactures from 1930 to 1970, primarily concentrating on the work of Gio Ponti and Fontana Arte.
For the contemporary design, through "Privato Romano Interno" project curated by Emanuela Nobile Mino, international designers (up to now Campana Brothers, Konstantin Grcic, Formafantasma and Michael Anastassiades) are invited, by the curator herself or by selected guest-curators, to rethink Italian cultural and craftmanship traditions in order to develop inedited collections produced exclusively for the gallery and often presented inside historically relevant venues conceptually connected to the project of each designer.
The gallery regularly collaborates with museums and public institutions to support and promote its artists.
Follow Artists In This Show