neu ist alles was ich habe
Johannes Post º Raphael Brunk new photography
Feb 16th – Apr 28th 2018
Dusseldorf, AM MEER Worringer Street 57
Map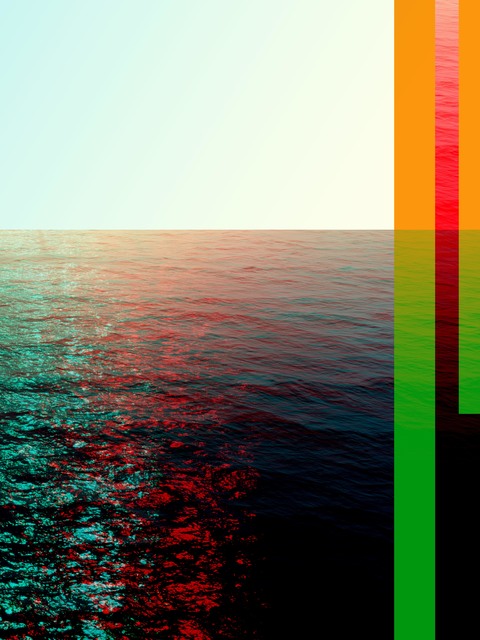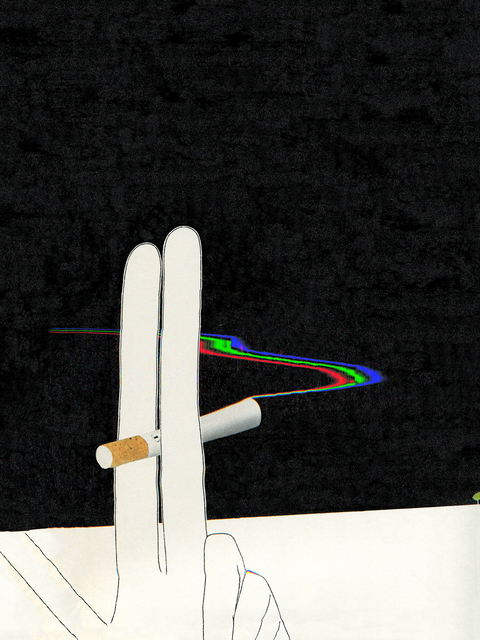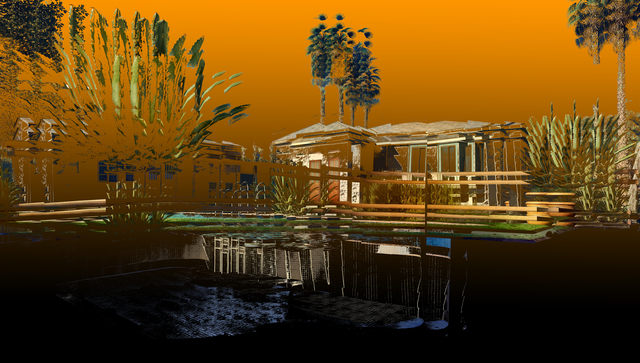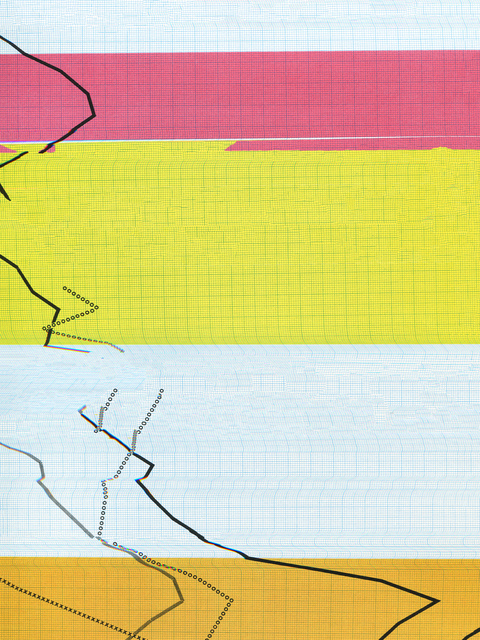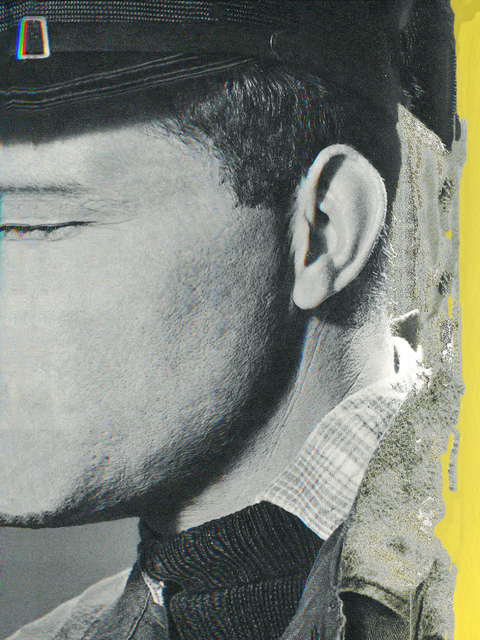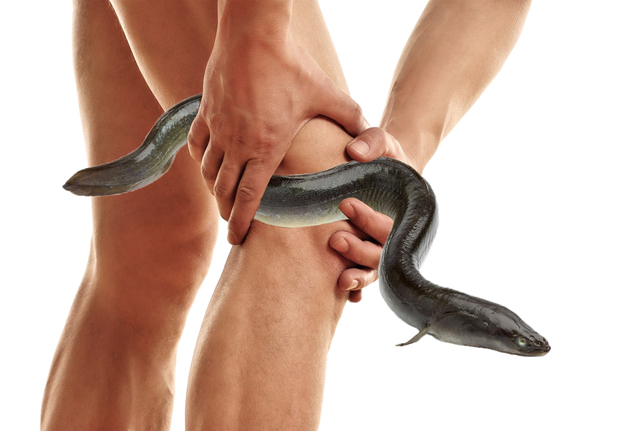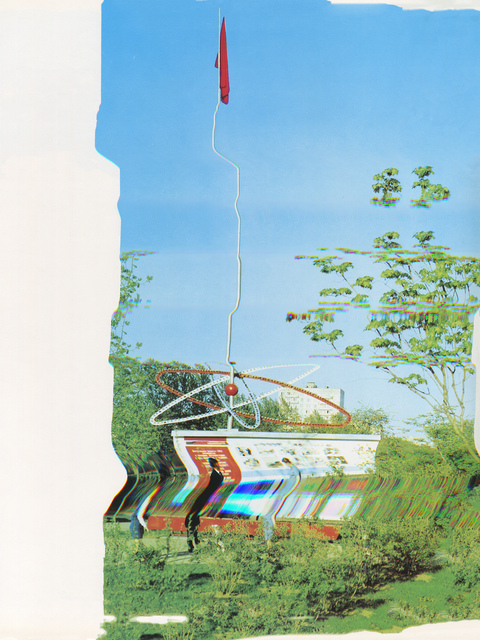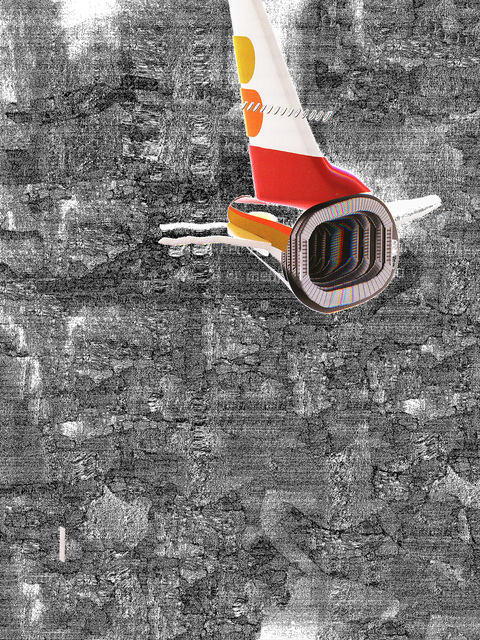 Press Release
Die Künstler Johannes Post und Raphael Brunk sind beide am Rande der Fotografie unterwegs. Trotz unterschiedlicher ästhetischer und konzeptueller Ansätze findet sich eine gemeinsame Schnittmenge in dem Bestreben Bilder zu schaffen, die in der Realität nicht aufzufinden sind. Ihre Arbeiten lösen beim Betrachter eine Verwirrung aus, bei der sowohl Bildinhalt als auch Produktionsweise gleichermaßen fraglich bleiben. Mit subtilen Irritationen und ungewöhnlichen Blickwinkeln überführen beide das Medium Fotografie in einen Raum, der von einer artifiziellen bis surrealen Bildsprache geprägt zu sein scheint.
Dabei bleiben die Eingriffe stets leise und/oder dem Umfeld so angepasst, dass die Unvereinbarkeit mit dem Realen einem fast zu entgehen droht. Gerade in der -zuweilen humorvoll eingesetzten- Ökonomie des zweiten Blicks findet sich ein gemeinsamer Nenner dieser technisch recht unterschiedlichen Handwerker. Jedoch täuscht der unaufgeregte, fast reservierte Humor nicht darüber hinweg, dass ihre Arbeiten gedrängt sind von einer steten Suche nach Ungesehenem, der sie zu Entdeckern der neuen Bilder werden lässt.
Raphael Brunk sucht nach neuen Formen der Landschafts- und Architekturfotografie im virtuellen Raum. Mit einer weltweit einzigartigen und speziell für ihn entwickelten Technologie fast er virtuelle Architekturen, die nach realen Vorgaben geschaffen worden sind, in neuartige Ensembles und hochauflösende Assemblagen zusammen. Vorlage und Bezugsrahmen für seine Werke sind gegenwärtig stark rezipierte Computerspiele.
Die künstlerische Praxis von Raphael Brunk lässt sich als Versuch lesen, reale fotografische Abbilder im digitalen Raum zu schaffen und diese -mit Hilfe zweckentfremdeter Computerprogrammen-zu neuen Bildräumen übersetzen zu lassen.
Johannes Post schafft mit Methoden der Fragmentierung und Selektion analytisch anmutende Einblicke in Bereiche die an Muybridge-artige Aggregatszustände und Bewegungsstudien erinnern. Dabei simuliert er digitale, bildgebende Verfahren mit analogen Methoden, die gerade durch ihre klare und konzeptuelle Strenge zu Abbilder der Irritation mutieren. Ähnlich irritierend sind seine Fensterbilder, die durch Vergrößerungen oder ungewöhnliche Blickwinkel Illusionsräume schaffen, die als solche zunächst erst wahrgenommen werden müssen. Seine Arbeiten sind immer zugleich Verkleidungen, sei es der Raum der sich dadurch in eine Szenerie verwandelt oder das Bild an sich was sich zunächst als etwas anderes ausgibt als es ist. Irritation und Verbindlichkeit treffen in seinen Arbeiten immer wieder aufeinander und so gelingt es Johannes Post eine heterotope Bildsprache zu entwickeln, in denen Konventionsbrüche innerhalb alltäglicher Rahmungen stattfinden.
The artists Johannes Post and Raphael Brunk are both exploring the edge of photography.
Despite different aesthetic and conceptual approaches, their common intersection is the
attempt to create images that are not to be found in reality. Their work triggers a confusion
in the Viewer, where both image content and mode of production remain equally
questionable. With subtle irritations and unusual angles, both translate the medium
photography into place that seems to be characterized by an artificial and surreal imagery.
The interventions are always quiet and/or adapt the environment so that the incompatibility
with the real threatens nearly to avoid. Just this -sometimes humorously used- economy of
the second glance is a common denominator of this technically quite different
craftsmen. However, the calm, almost reserved humor does not deceive the fact that their
works are driven by a constant search for the unseen, which is transforming them into
discoverers of new images.
Raphael Brunk tries to embrace an own method for landscape and architectural
photography in virtual space. Through a unique technology that was custom-developed for
him, he is able to capture virtual architectures of real existing architectural structures and
translating them into innovative ensembles and high-definition assemblages. Template
and reference framework for his pieces are currently well-received computer games.
Raphael Brunk's artistic practice can be interpreted as an attempt to create real
photographic images in digital space and let them be translated to new pictorial spaces
with the help of misappropriated and hijacked computer programs.
Johannes Post creates analytical seeming insights into areas that are reminiscents of the
The muybridge-like States of matter and motion studies through methods of fragmentation and
selection. There he simulates digital, imaging procedures using analog methods that
mutate just through their clear and conceptual rigor to images of irritation.
Similar to irritating are his window images that create illusion spaces through
enlargements or unusual perspective, which must first be perceived as such.
His works are always at the same time disguises, is it sometimes space which turns into a
scene or sometimes the image itself what initially posing as something else than it is.
Irritation and commitment meet each other again and again in his work and thereby
Johannes Post is able to develop a heterotopic imagery, where the break with conventions
occur within everyday framings.
Follow Artists In This Show