Myung-seop Hong: meta-square / meta-cube
Gallery EM is pleased to present a solo exhibition by Myung-seop Hong entitled meta-square / meta-cube from August 31 to September 30, 2017. This is the artist's first exhibition with Gallery EM.
Aug 31st – Sep 30th 2017
Seoul, 2F, 14, Apgujeong-ro 71-gil, Gangnam-gu
Map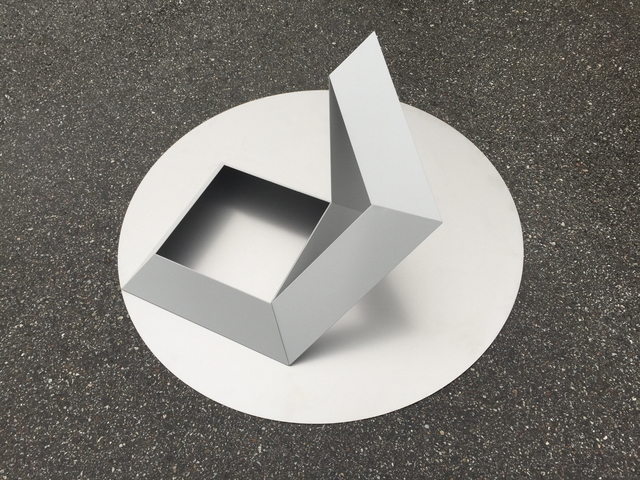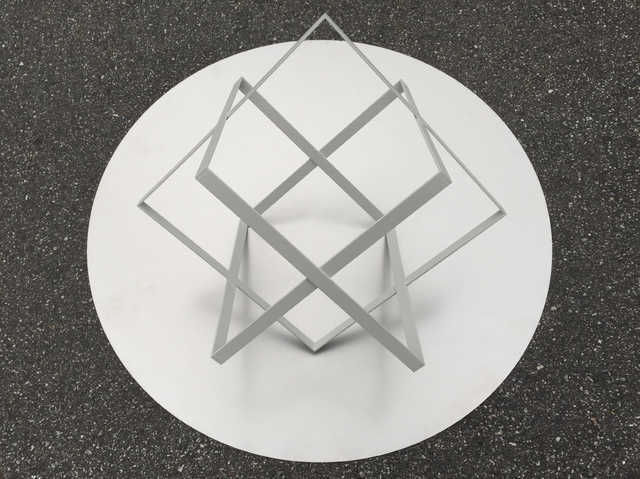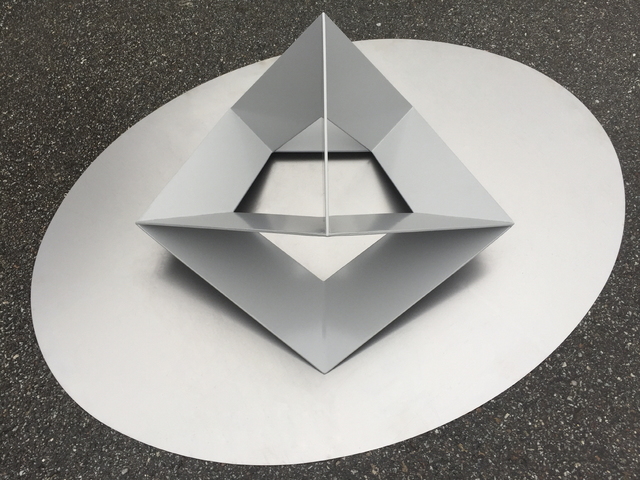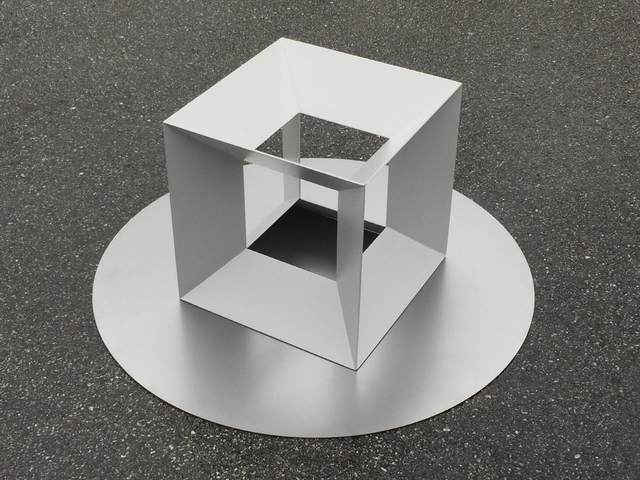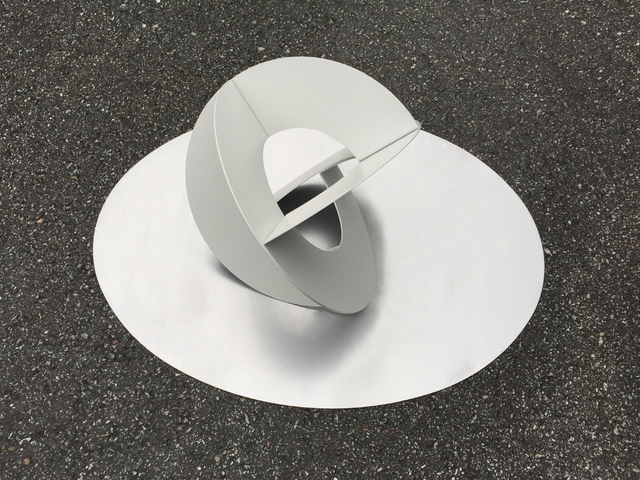 Press Release
An extension of his previous Square Operation series produced in the late 1970s and featuring geometric shapes, the exhibition will showcase thin, shadow-like layers of metal sculpture whose width and height allow them to escape from sculptural norms. The presentation in this exhibition will be unique, as Hong will arrange the works continuously according to their interdependent relationships with peripherals such as the walls and floor. This arrangement will free the works from the artist's intention or controlled conceptual framework, providing an opportunity to create or build a new intention or form one by chance.
Myung-seop Hong continuously works against harmonious order and typical systems by generating new ideas and innovations, breaking away from the conventional understanding of sculpture's fixedness, solidity and restricted quantity. When a cube casts a shadow on a two-dimensional surface, it creates different shapes of various widths and lengths, based on the shadow's angle. Each of Myung-seop Hong's works forms a four-dimensional hyperspace through endlessly repeating relationships between forms, shadows, and peripherals, suggesting a new direction for sculpture. Through unintentional contact and sympathetic connections that generate continuity as well as change in Hong's work, viewers can experience the phenomenon of sculptural expansion. In the exhibition at Gallery EM, Hong's new meta-sculptures allow room for numerous interpretations with the help of a new intention ungoverned by an artistic consciousness.
Born in Pyeongyang, Korea in 1948, Myung-seop Hong received his MA and BA in Sculpture from Seoul National University. Pursuing his ongoing aesthetic inquiry into the nature of 'concepts,' the artist has been recognized and appreciated as one of the most influential figures in the Korean field of conceptual art. Although not easy to understand, Hong's work is regarded as an aesthetic achievement. By emphasizing the cognitive experience derived not only from visual perception but from physical perception as a whole, he delves into conceptual art with a wider horizon. An extension of the artist's earlier series, this show refocuses Hong's art world to emphasize contemporaneity and modernity.
Myung-seop Hong has held solo exhibitions at number of galleries and museums, such as Gallery EM, Seoul (2017), Gallery Soso, Paju (2016), Indipress, Seoul (2015), OCI Museum of Art, Seoul (2012), Gallery Godo, Seoul (2007), Arco Art Center, Seoul (2004), Ikong Gallery, Daejeon (2001), Stedeljjk Museum, Zwolle (1998), Gaain Gallery, Seoul (1997, 1995, 1994), and Hak-chun Gallery, Cheongju (1996, 1995, 1994). His work has also featured in major group shows at a variety of galleries and museums since 1974, such as Busan Museum of Art, Busan (2016, 2000, 2008, 1998), Gyeonggi Museum of Modern Art, Ansan (2011, 2010, 2009), Daejeon Museum of Art, Daejeon (2009), Sungkok Art Museum, Seoul (2005), Total Museum of Contemporary Art, Seoul (2004,1988), Arco Art Center, Seoul (2003), Ilmin Museum of Art, Seoul (1999), and Kumho Museum of Art, Seoul (1998, 1997, 1996, 1995). In addition, Hong's work has been exhibited at prestigious international events such as the 44th and 46th Venice Biennale, the sixth Fellbach Triennale and the Busan Biennale.
Follow Artists In This Show