Gandy Gallery
ARCOmadrid 2016
Gandy gallery is pleased to announce its participation at Arco Madrid 2016, presenting works by Jana Želibská and Zbyněk Baladrán.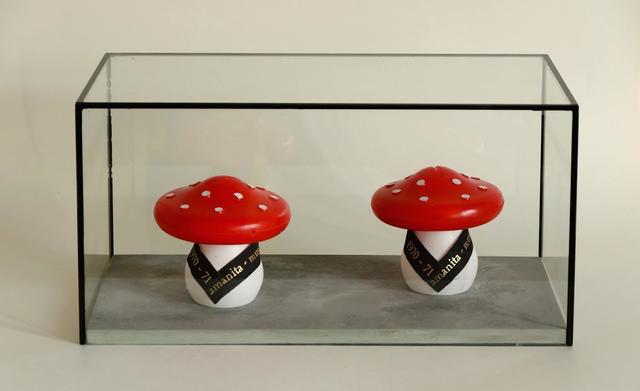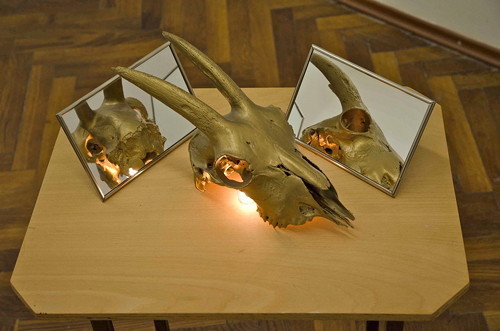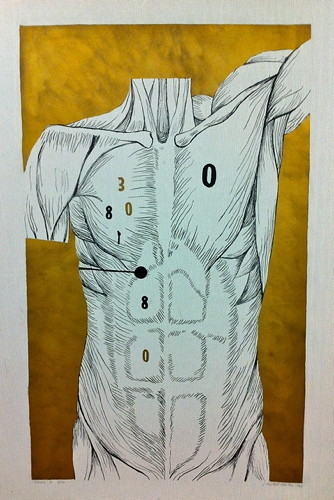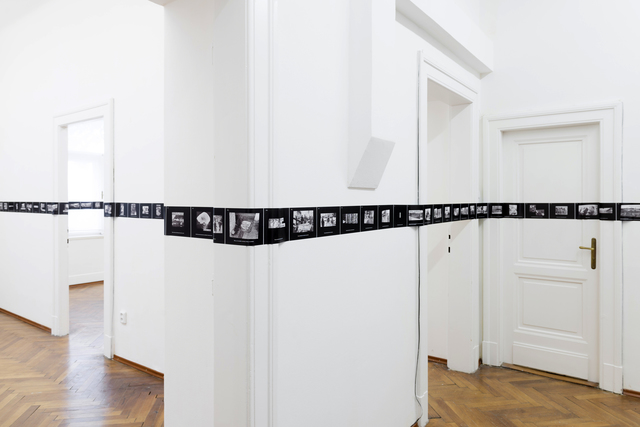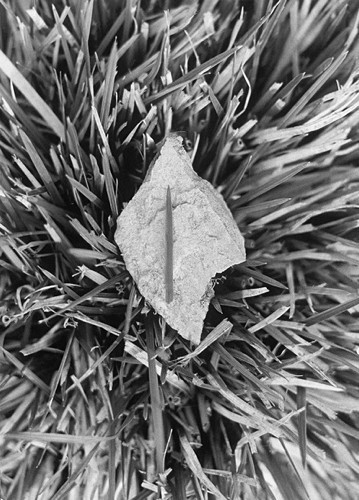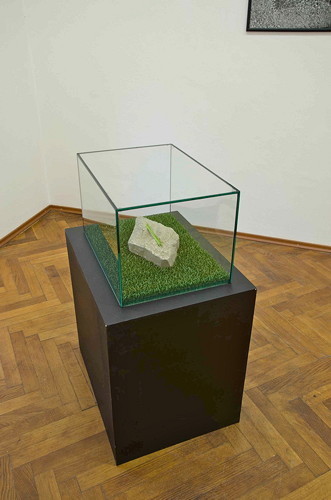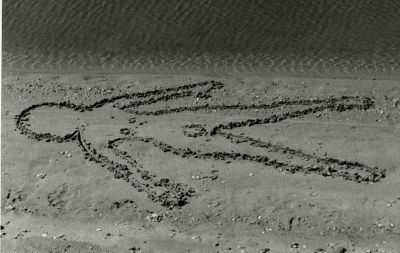 Press Release
Two artists from two different generations, both sharing the same birthplace, Czechoslovakia, and a common reality: the traces of the communist experience still detectable in everyday life.
Jana Želibská was born in 1941 and throughout the 60s she dismantled the notion of "gender" and its predefined roles. She attacked the rules of the regime throughperformances and photographic documentation of events, with the aim of preserving memory. Comparable to Lygia Clark, she is considered an outstanding artist who has paved the way for new generations of artists such as Zbyněk Baladrán.
Zbyněk Baladrán was born in 1973. The work presented in this exhibition, using collage as a technique, is based on the fragmentary research concerning the historical origins of "late capitalism". "Based on sources from Czech newspapers, I have developed a cartography of a disappearance of two ideological monsters which were dominant in the 20th century. I try to sketch a premonition of the undisclosed global future."
Jana Želibská (1941, Olomouc), visual artist living and working in Bratislava, play a key role on Slovak artistic scene from the end of the Sixties. She studied at the Academy of Fine Arts and Design in Bratislava and she started her artistic and exhibition career in 1967 with the exhibition Možnosť odkrývania (Possibility of uncovering) at Gallery of Cyprián Majerník in Bratislava. During the following year she spent several months in a residency program in Paris, but she returned back to already occupied Czechoslovakia. Despite this fact, her exhibition activity was and still continues to be very rich. Her work was exhibited in many Slovak and international institutions: Zachęta – Narodowa Galeria Sztuky (Warsaw), Museum moderner Kunst Stiftung Ludwig (Vienna), Gosudarstvennyj centre sovremennovo iskusstva (Moscow), Space Apollonia (Strasbourg), Galleria Valentina Moncada (Rome), Muzeul Naţional de Artă Contemporană (Bucharest), Centre tchèque (Paris), Embassy of the Slovak Republic (Washington D. C.), Museum moderner Kunst Stiftung Wörlen (Passau), Národní galerie v Praze (Prague), XLVIII. Biennale di Venezia, Czechoslovak pavilion, Giardini di Castello (Venice), Courtyard Gallery (New York), Musée d´Art Moderne de la ville de Paris (Paris), Museo Universitario (Mexico) and others.
Zbyněk Baladrán (born 1973 in Prague, Czechoslovakia) is an author, visual artist and curator. He studied art history at the Charles University Philosophical Faculty in Prague from 1992-1996, and from 1997-2003 at the Prague Academy of Fine Arts in the studio of visual communication. He is one of the co-founders and a curator of Galerie display, which was established in Prague in 2001, and in 2007 merged with tranzit.cz into tranzitdisplay, where he continues to oversee the exhibition program. He is also the co-curator, with Vít Havranek, of the project and exhibitions Monument to Transformation, a 3-year research project on social transformation that was presented in 2009 at the Prague City Gallery, and which traveled to several other locations in Europe later this year. Baladrán was also a part of the team of curators (tranzit.org) for Manifesta 8, Murcia, Spain in 2010. His artworks can be characterized as the search for links between the past and itsconstruction in relation to the prevailing epistemological patterns. His works arerepresented in various international private and public collections.
His recent solo exhbitions have been presented at Frieze Projects, London (2013), Kunstverein (Milan) (2012), and Castillo/ Corrales, Paris (2008). He has also participated in the following group exhibitions: Film as Sculpture, Wiels, Brussels (2013); Nouvelles impressions de Raymond Roussel, Palais de Tokyo, Paris (2013); the Seoul Biennale; the Rennes Biennale (2012); Cartographies, La Caixa, Barcelona; Du monde clos à l'univers infini, Le Quartier, Quimper (2012); the Lyon Biennale (2011; Erudition Concrète 3, Le Plateau – Frac Ile de France, Paris (2010). He represented the Czech Republic at the Venice Biennale in 2013.
Follow Artists In This Show