Embodiment
The show features works by Natalia Black, Peter Burns, Mary DeVincentis, Cathy Hayes, Marty Kelly, Sean Molloy, Kevin Mooney and Bennie Reilly.
May 1st – 15th
London, Gibbons & Nicholas at bo.lee Gallery 222 Rye Lane
Map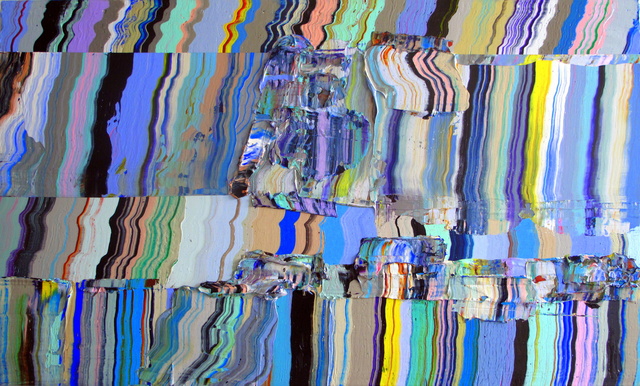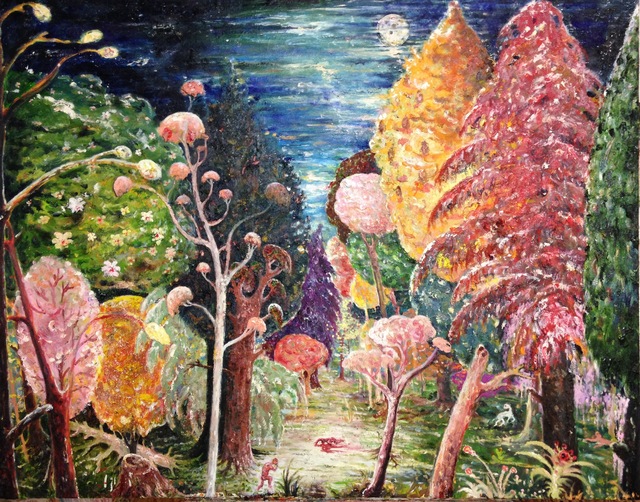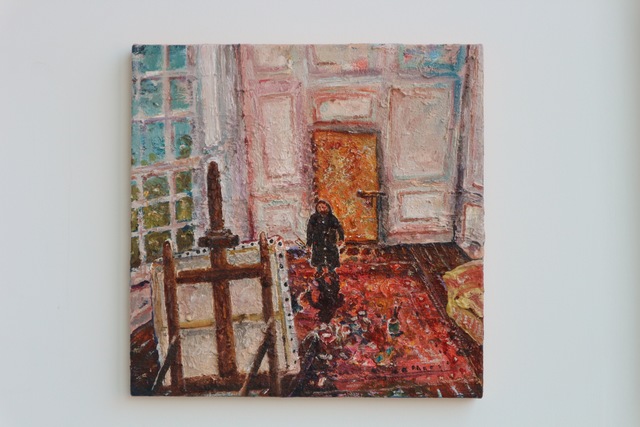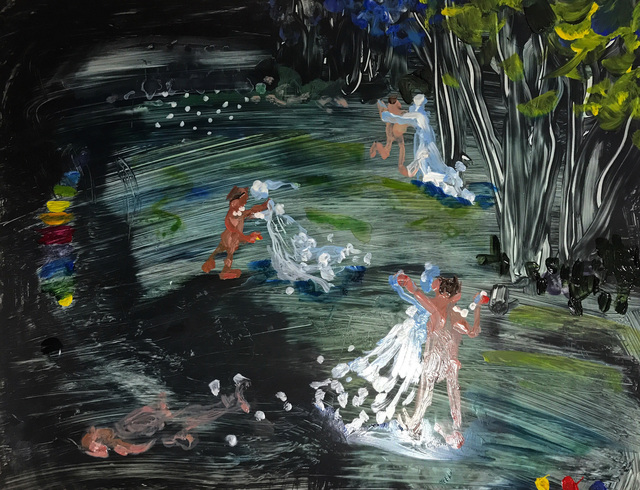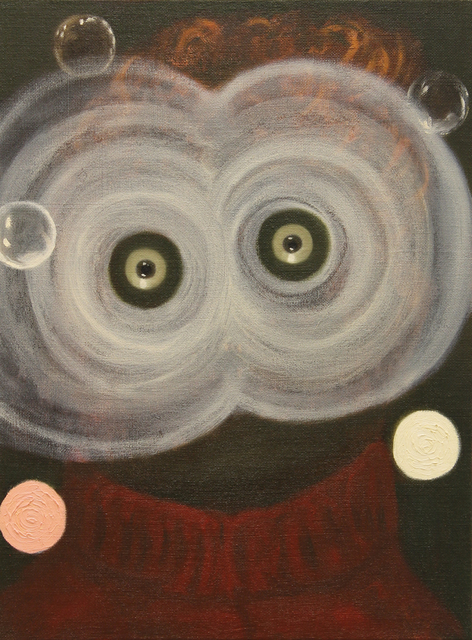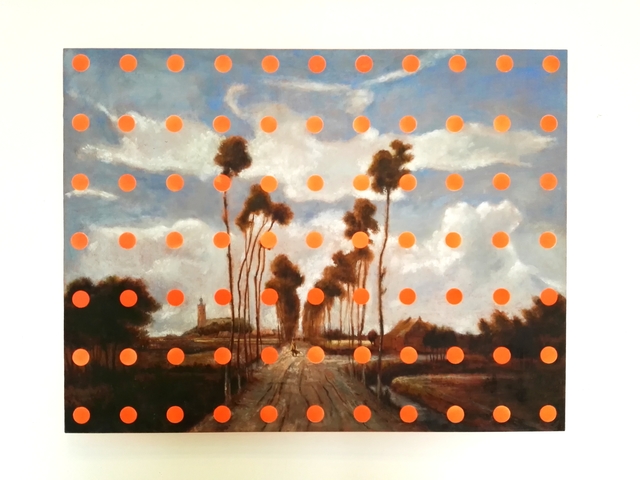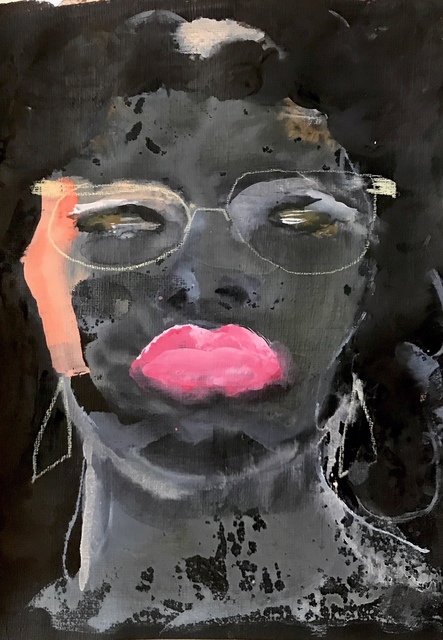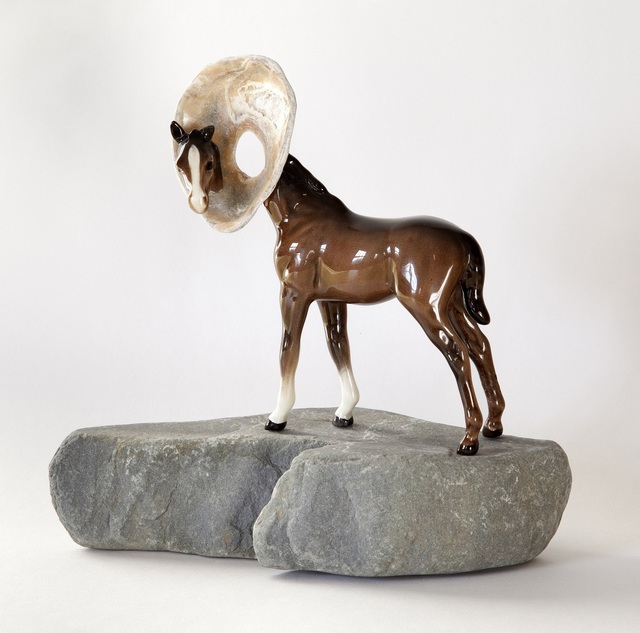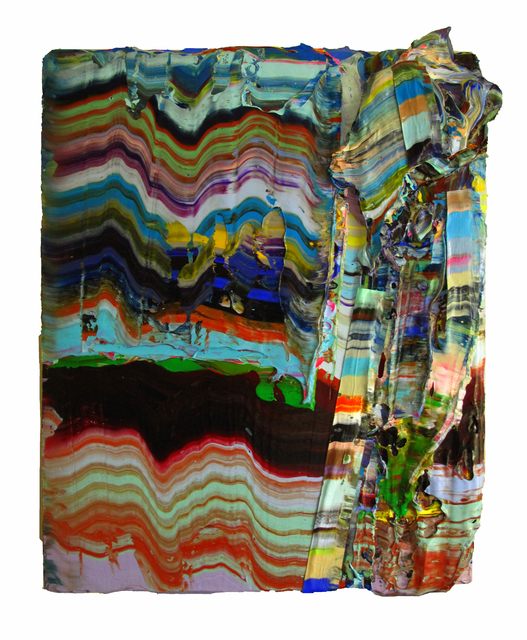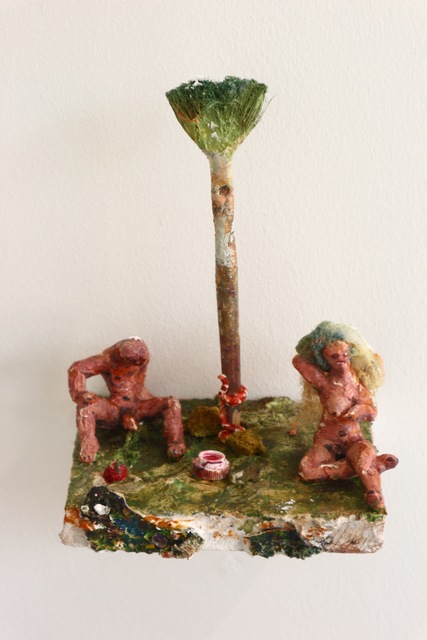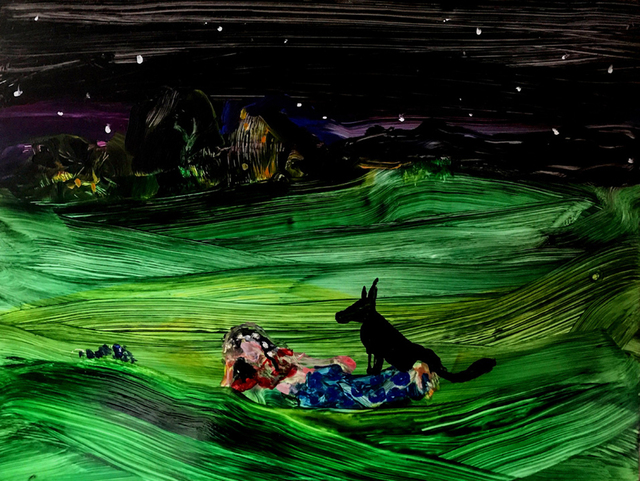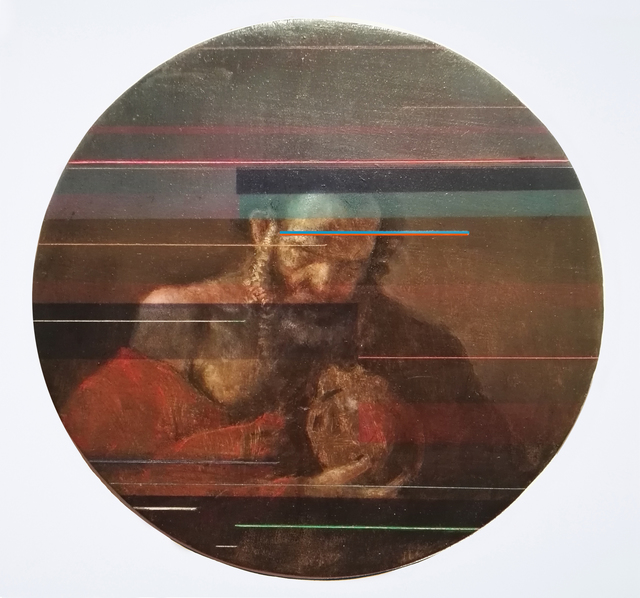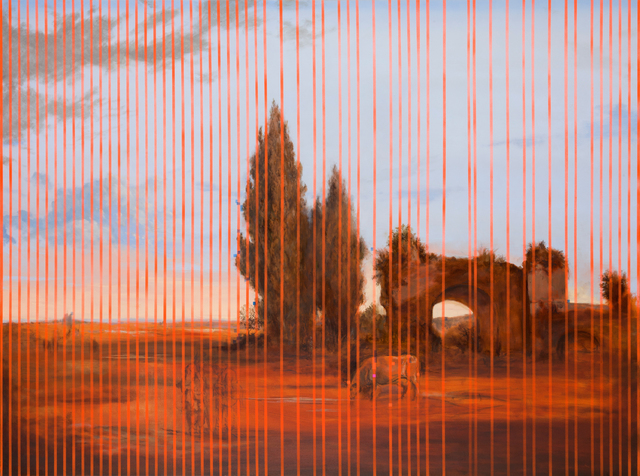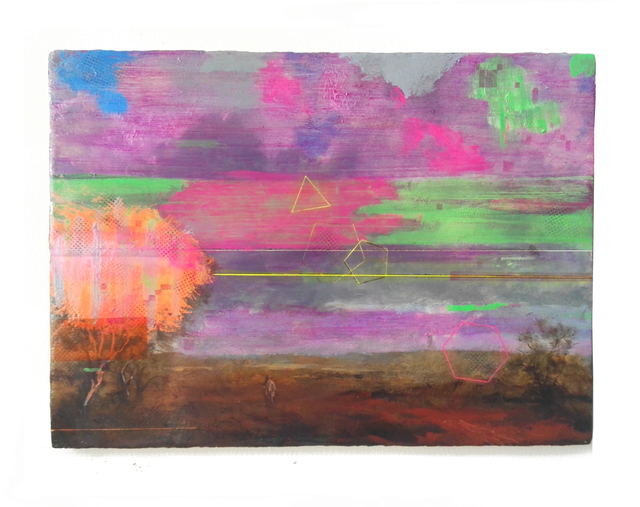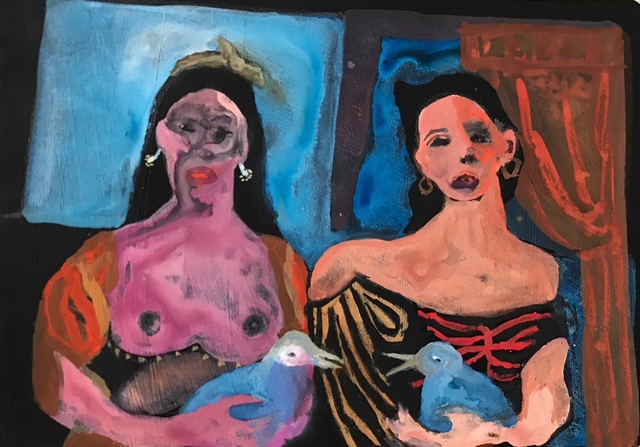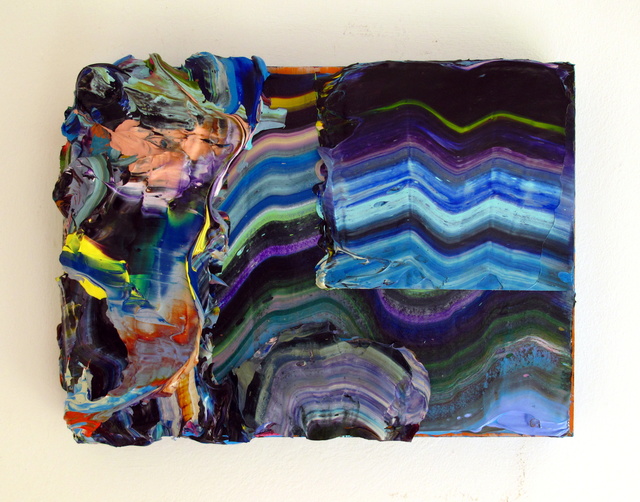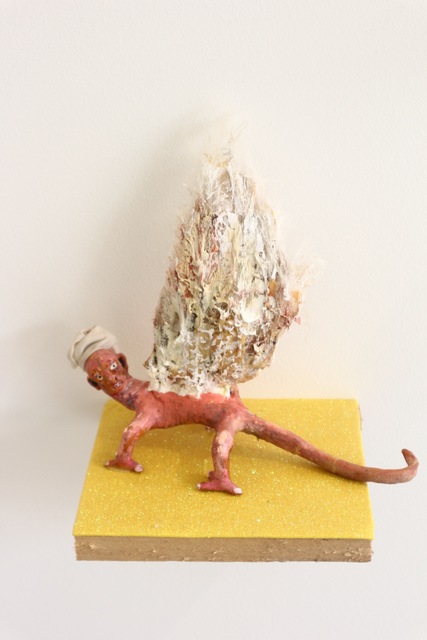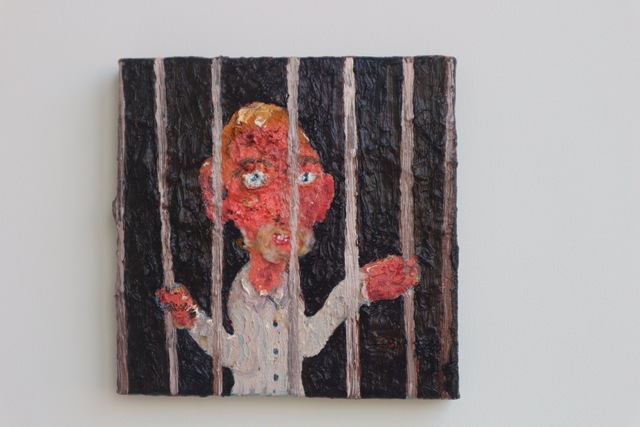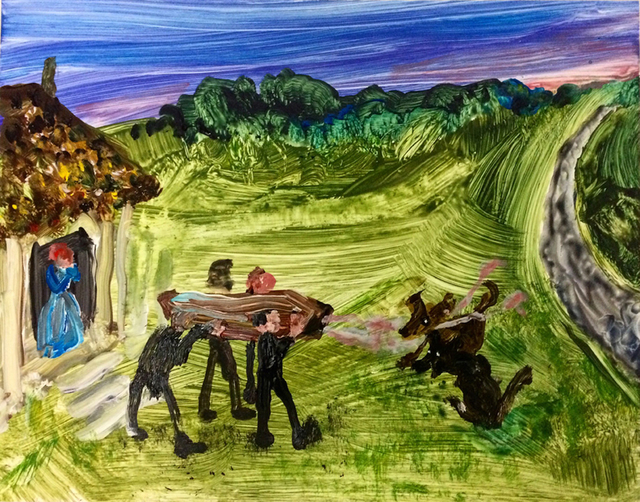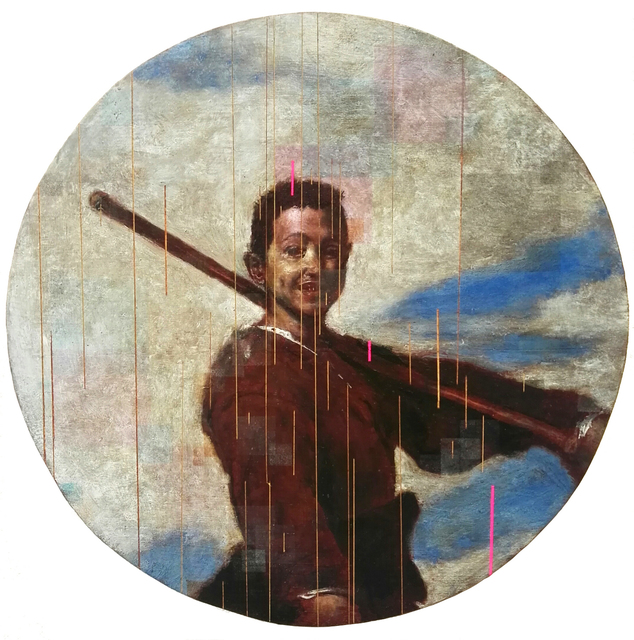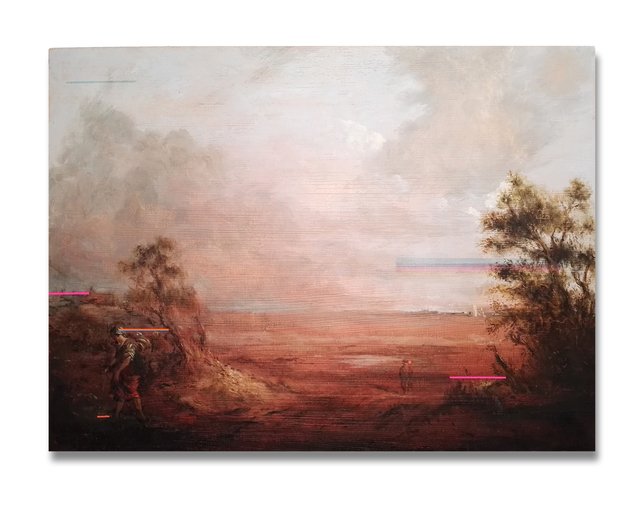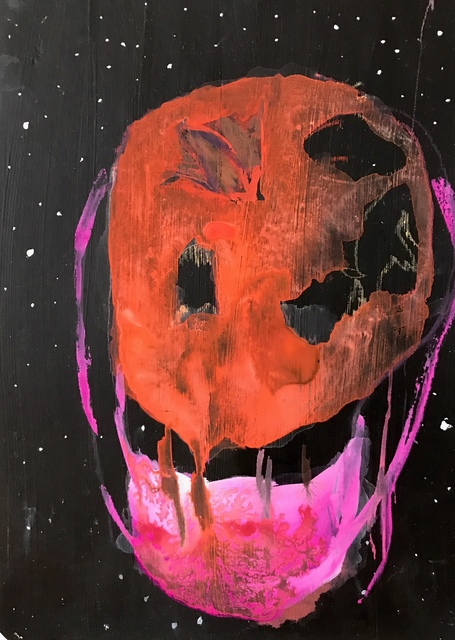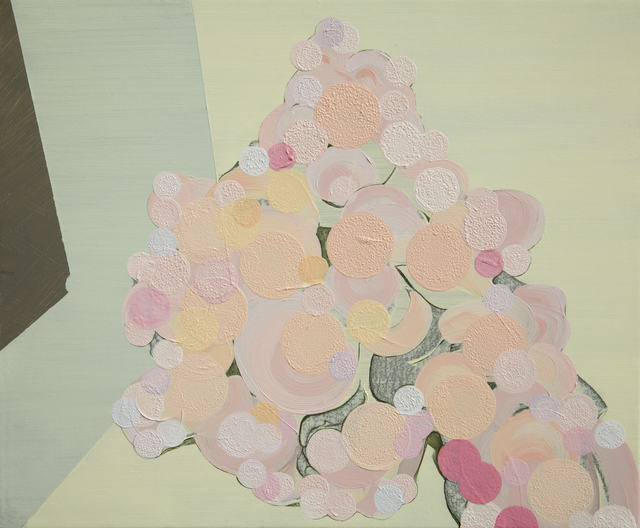 Press Release
1-15 May 2018 Press release
Dublin-based curator Ciara Gibbons of Gibbons & Nicholas, Dublin and Jemma Hickman, founder of bo.lee gallery in London have known one another for a number of years, having each participated in international art fairs in New York, Miami and London. Both were former art students and share a likeness for strong figurative work and for painters who demonstrate outstanding skills in terms of how they handle colour and paint.
Embodiment, the first collaboration between Gibbons and Hickman, showcases a tightly curated show by Gibbons & Nicholas in bo.lee gallery's new gallery space in Peckham. The show will feature contrasting works by Natalia Black, Peter Burns, Mary DeVincentis, Cathy Hayes, Marty Kelly, Sean Molloy, Kevin Mooney and Bennie Reilly.
The link between this varied body of work centres around the embodiment of highly individual concepts of mind and spirit, realised in tangible and visual forms, all based on the skilled handling of paint and materials, combined with an inherent understanding of chromatic values in art-making. In all cases these artists have delved deep into their imagination and life experiences to give form to their complementary ideas as embodied in this exceptional show.
Natalia Black's multi-coloured surfaces heave together and crush like waves. "I have fun making them", she says. "Each painting goes through changes in its evolution. Chance plays a big part in that process, as I like to be open to surprises and unexpected happy accidents. I like viewers to allow time when looking at my work. Gaze into one as if gazing into a fire and try to look for a rhythm, a noise, a melody . . . let your eye bounce off the colours . . ."
Natalia lives and works in Belfast and Liverpool. She was born in Slovakia where she studied to be an art and English teacher at Comenius University in Bratislava. She later moved to Northern Ireland where she developed her unique style and established her career there. Her talent has been recognised by the Royal Ulster Academy, which showcased and recognised her work through various awards, including the Outstanding Painting Award 2011 and the Emerging Artist Award 2012, later appointing her as an Associate Academician. Natalia has exhibited at numerous galleries on both sides of the Irish border as well as in England, Italy, Holland and the United States. Her pieces are held in many private collections around the world.
Peter Burns lives and works in County Mayo, on the Atlantic coast of Ireland, but shows his work internationally. A graduate of the National College of Art and Design Dublin (NCAD), his paintings can be playful re-workings of myths, Biblical stories, art historical, literary and musical themes. People are shown in relation to nature and the universe. Small figures and animals exist and roam freely in his imaginative, painted world. Chunks of old dried paint are attached to the canvas in places, while elsewhere paint is scraped off to reveal underlying layers. Exoticism flavours Peter's ambitious range of subject matter, with allusions to faraway places, Japanese art and Russian literature. The sky, the stars and the planets suggest a sense of infinity. Colourful and playful, his paintings are daring and experimental, each one focusing on a self-contained world. Peter's work was featured at an exhibition last May at David & Schweitzer Contemporary in New York.
Brooklyn painter and printmaker Mary DeVincentis employs a deeply personal iconography in her work as she investigates the mysteries and dilemmas of human existence. She earned her Bachelor of Fine Arts degree from Maryland Institute College of Art and a Postgraduate Diploma in Advanced Printmaking from St. Martin's College of Art, London. She is represented in New York by David & Schweitzer Contemporary in Brooklyn, where her paintings were featured in a solo exhibition this spring. Her work has been previously exhibited at Life on Mars Gallery, the International Print Center, the New York Public Library, White Columns and the Brooklyn Museum. It is included in numerous public and private collections. Her most recent work was entitled Dark Matters, a series of paintings exploring the shadowy side of human experience and Sin Eaters, a series that depicts society's saints, martyrs, scapegoats and outcasts. Last year Gibbons & Nicholas featured her work at VUE in Dublin.
In a recent issue of the American magazine Artfile she stated: "I am compelled by the need to make sense of my own on-going story and the stories we humans tell about ourselves and others and about the world we live in. Whether myth or memory, imagined or experienced, personal or societal, our stories connect us to our core concerns, the deepest aspirations and fears that we all have".
"In recent years, my work has been primarily concerned with the influence of Catholic dogma and traditional constructions of femininity on contemporary women's identity", says Cathy Hayes. Through examining the tenets of Christianity, particularly those surrounding the Virgin Mary – the Immaculate Conception, the Birth of Christ and the Assumption – my work attempts to play with the permeation of the virgin/whore binary within our modern cultural psyche.
"My paintings have considered these standards from Christian ideology that find abjection in women's bodies, appropriating the indecorum these ideals abhor. Some work introduces motifs such as red high heels as our crown of thorns; ovum, childbirth and ageing, under the scrutiny of an eye that simultaneously venerates and shrouds. Recent work looked at our wild existence in nature and in gardens, our connection with wildlife and even our growing perception of life beyond, in outer space. As these themes evolved in my practice, they extended into various mediums in both two and three dimensions. In addition to my painting practice, I make shrines from found objects collected over my lifetime, which I have re-imagined in new contexts. Through vibrancy and tongue-in-cheek irreverence, my work also pursues alternative perspectives on women's relationship with themselves and increasingly with our opposite sex."
Alongside an interest in Outsider Art and Colour Field Painting, Marty Kelly's current practice shows the influence of Oriental music and art. The work takes notes from Persian miniatures and the floating world images of Japanese Ukiyo-e.
In the series 'Origin' he works in an 'all-over' painting style, with the emphasis on process and rolling perception. In these spaces he juxtaposes line with mark, layers colour films, sands and paints, before painting over. The journey is of action and consideration. Mistakes are left or harnessed as part of the balance of the painting plain. Control is taken away as he works upside down, often in low light. These processes nourish instinct. Though adventure and exploration is key, at most these works vibrate gently. Ultimately there is a search for a sense of unity and presence or 'being' in the realization of the image, much in the way of the making of a musical scores.
Kelly has exhibited internationally for twenty years. His work is held in public collections including the Office of Public Works Ireland, Department of Environment Northern Ireland, Bank of Ireland Dublin, Department of Finance, Northern Ireland and in private collections worldwide.
Born in Lancashire, England, Sean Molloy moved to Ireland in the early 1970s. He began painting in his late teens and started exhibiting during the late 1980s. Towards the end of the 1990s he returned to the UK where, following a course at the Slade School, he studied painting in the University of Brighton and the Glasgow School of Art. Sean's degree show featured in the Irish Arts Review as one of the top Irish fine art graduates of 2011. Since 2001 he has been based in Ireland and has exhibited with several galleries, including the Taylor Gallery and Oliver Sears, Dublin. He completed a Masters in Painting at the National College of Art and Design Dublin in 2013 and was awarded the K&M Evans Painting Prize at the Royal Hibernian Academy (RHA) Annual Exhibition in 2014.
"As a painter, my key concern is to investigate the relevance of painting in a digitally-mediated world. This body of work has been constructed by a process of experimentation with a series of traditional baroque-inspired themes, spliced together with over-painted elements associated with digital-based imagery. The traditional elements have been appropriated from sources within the Dutch, Spanish, Flemish and Italian baroque painting canon, combined and juxtaposed to create a series of miniature tondo portraits and capriccio-type fantasy landscapes. The digital-inspired elements overlaying the traditional subject matter reference a variety of sources (C.G.I., games, image manipulation software, glitch-art, etc.)." In 2013 Sean was long-listed for the Saatchi New Sensation Prize, the sole Irish nominee.
Kevin Mooney graduated with a Masters in Fine Art from NCAD Dublin in 2012 and is based in Cork. Family emigration and his early experiences as a UK-born Irish person growing up in Ireland both influence his practice. As a child he was partly excluded from a 'real' Irish identity because of his family history. He developed an 'outsider' understanding of Irishness, which strongly informs his work. Rooted in mythology and a semi-fictitious Irish art history, his output is culturally specific – a sort of abstraction of Irish folklore as seen through a contemporary lens.
Kevin's paintings are often made to look slightly decayed and broken down. Surfaces are sometimes heavy, bearing occasional scars, showing the evidence of their history. The time spent and the layers of paint in their making relate to their content. His palette suggests mud and dust and a compression of time, inviting possible readings as 'bogman' paintings, or as found artifacts from an unknown era. It all adds up to a rich and darkly humorous world of history, imagination and myth.
Kevin is showing this year at the 38th EVA International – Ireland's Biennial that takes place from 14 April to 8 July in Limerick.
"My practice is informed by an interest in museology, natural history, decorative arts and the core act of collecting. My work takes the shape of oil paintings on canvas and sculptural bricolage," says Bennie Reilly.
"For me the museum experience is transportive and cathartic – a vehicle for escape. My encounters with certain objects in museums often result in a combination of wonder and attraction, which can lead me to ignore, forget or imagine the information that ground these items to history and science. Using vague, residual knowledge and my own photographic documentation, I create works that pay homage to these artefacts as I have experienced them and endeavour to provoke similar reactions and associations in the viewer's mind –facilitating encounters with forms and objects which are puzzling, questionable and somewhat otherworldly.
"Over the last three years I have visited and photographed the collections of over thirty museums throughout Ireland, Europe and the United States. Parallel to this collecting of museum experiences, I have been forming a collection of physical matter: objects and curio found on beaches, in markets and during walks while on field trips, residencies and holidays. This eclectic accumulation of research and matter results in numerous paintings and objects, which themselves can be grouped, classified and curated according to their own logic".
Bennie Reilly has been shown widely in galleries throughout Ireland and her work is included in major collections. She has exhibited extensively across Ireland and in Europe. Her research has taken her to museums throughout Europe and the United States and to remote residencies in Finland, Norway and in Ireland.
Exhibition Hours: Tuesday to Saturday 12 – 5pm
Exhibition Address: bo-lee gallery, 222 Rye Lane, London, SE15 4NL, UK
For further information please contact Natacha O'Brien: info@gibbonsnicholas.com
Phone: +353 86 8127161
Follow Artists In This Show