Pharaoh. The Face of Power
In an impressive special exhibition the Glyptotek gives a glimpse into the power structures, god-worship and everyday life in Ancient Egypt when Pharaoh reigned as a personified god and undisputed authority.
Oct 12th, 2017 – Feb 25th, 2018
Copenhagen, Dantes Plads 7
Map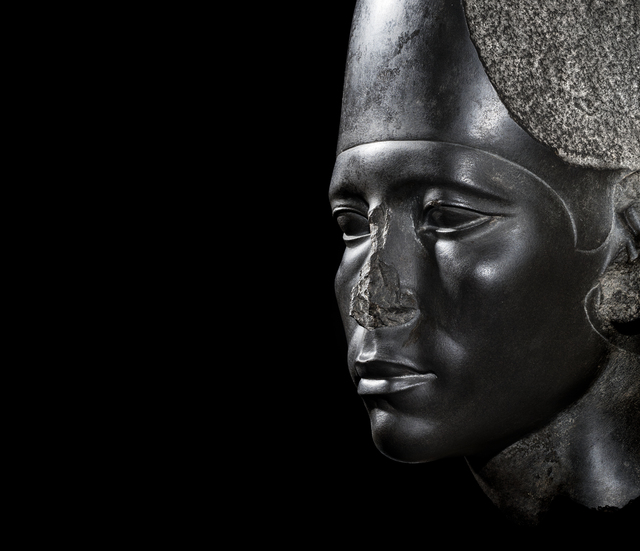 Press Release
Ancient Egypt has always fascinated us. Not least the legendary pharaohs – the kings who ruled over them all, who were more gods than human beings – were the subject of many tales through the ages. In the exhibition, "Pharaoh – the Face of Power" we examine the period 2000-1700 BC, known as the "Middle Kingdom" when the Egyptian realm rose again after a period of decline, and strong pharaohs united the country with centralised power. Here visitors can experience how, 4000 years ago, it was possible to construct personal myths and manage to rule a people – with absolutely no help from spin doctors, the press or the social media.
Objects from New York, Boston and Stockholm
Objects from the Glyptotek's own Egyptian collection, which is among the finest in the world, will be exhibited in "Pharaoh. The Face of Power" side by side with loans from such institutions as The Metropolitan Museum of Art in New York, Medelhavsmuseet in Stockholm, The National Museum of Denmark and The Museum of Fine Arts in Boston. Together they present the visitors with a unique glimpse into the culture surrounding the powerful pharaohs and provide an opportunity to come really close to Ancient Egypt through everything from monumental sculptures to fine small amulets.
The Crocodile God Sobek is Crowned
The collaboration with the Museum of Fine Arts in Boston has a special background. In 2010, Tine Bagh, the Glyptotek's Egyptologist, travelled to Boston with a plaster cast of the base of what was believed to be the crown from a statue of the Crocodile God Sobek. In Boston it was established that the crown, which belongs to the Glyptotek, fits the statue of Sobek in Boston. In connection with "Pharaoh. The Face of Power" the two have been reunited so that, for the first time since the days of Ancient Egypt it will be possible to see Sobek together with his fabulous king's crown.
"It is seven years ago that we managed to have it confirmed that the crown in the Glyptotek belongs with the statue in Boston. That it is now possible to bring the two parts together and exhibit them for the pleasure of all the Glyptotek's visitors, is a quite fantastic experience." says Tine Bagh.
Follow Artists In This Show