Ligovskoï + Pierre Labat & Sylvain Chauveau
Sep 7th – 11th 2017
Saint-Josse-ten-Noode, Rue Brialmont 11
Map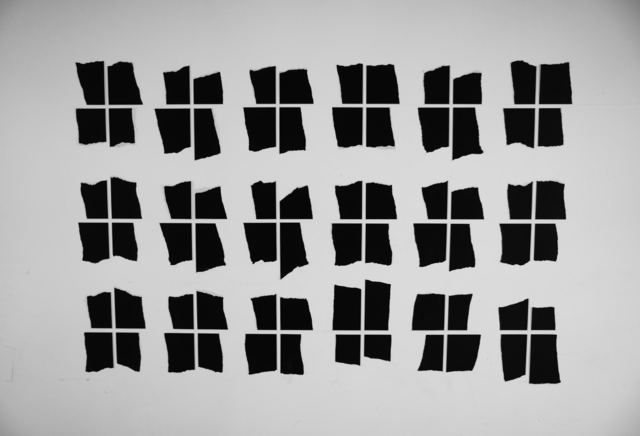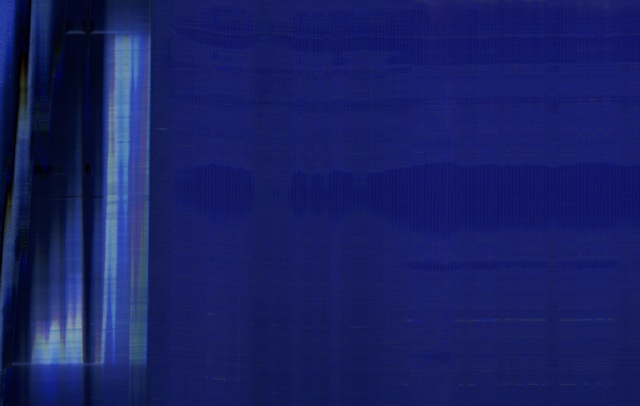 Press Release
Enuma is the first In-situ project conceived by Ligovskoï, presenting a spatialized monolithic
sound piece and light projections shifting in color and intensity according to the sound. This
installation is an invitation to a meditative and immersive experience that deals with sensuality
and spirituality. Ligovskoï applies the language of music to explore the physical feeling that
space can give and how perception can be altered by environmental factors and length.
Bl•a•ck Com•pos•ition - The collaboration between Sylvain Chauveau et Pierre Labat is more
than a collaboration, it's a dialogue between two persons speaking the same language with a
different vocabulary. Labat took care of the visual part of the work, creating collages with fully
black xerrox copies, kind of « non-images », torn in 4 parts and reajusted to create unique
compositions. This gesture is at the same time a destruction and a creation of geometric
shapes. Installed in the exhibition space, these collages become an in-situ musical score.
Chauveau will perform this score during the whole duration of the exhibition, bringing a new
layer of time to the whole project.
Follow Artists In This Show