1970s
An exhibition highlighting works from a seminal moment of New York Minimalism, including works by nine artists who explored the decade's sensibility toward reductive work through painting, drawing and sculpting, often combining mediums to chart a new direction in their works.
Oct 18th, 2016 – Feb 28th, 2017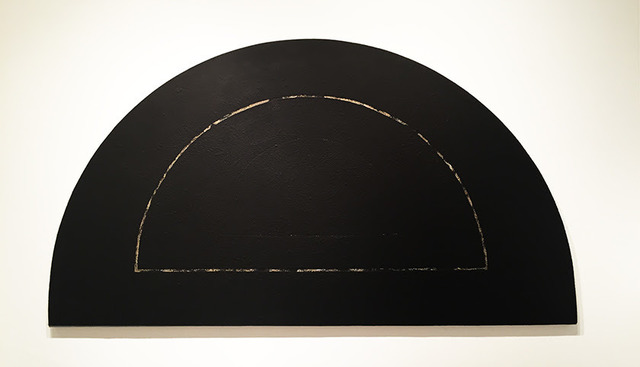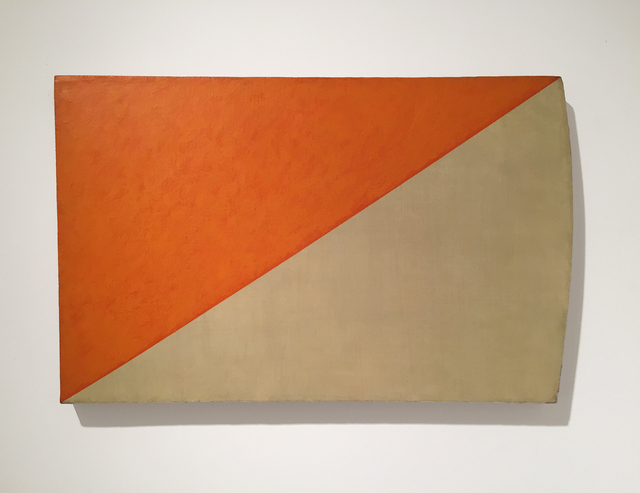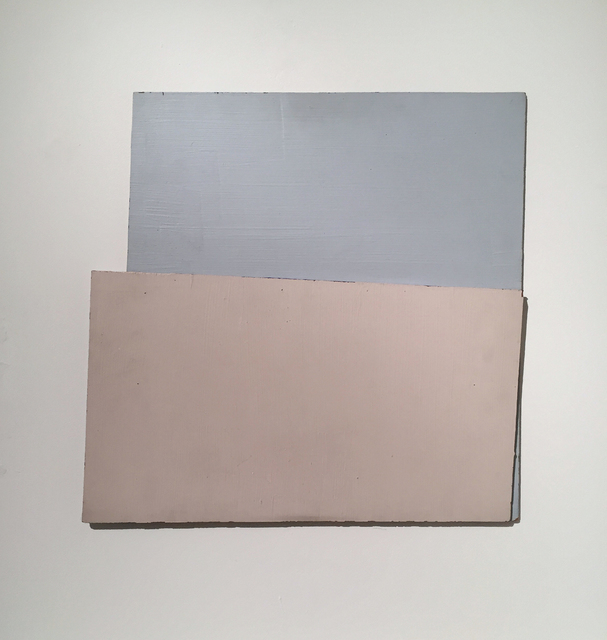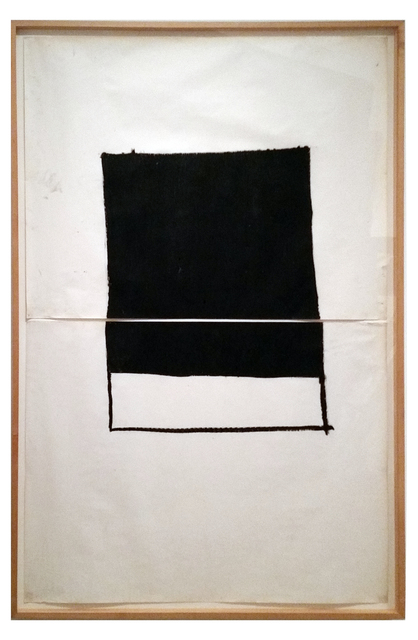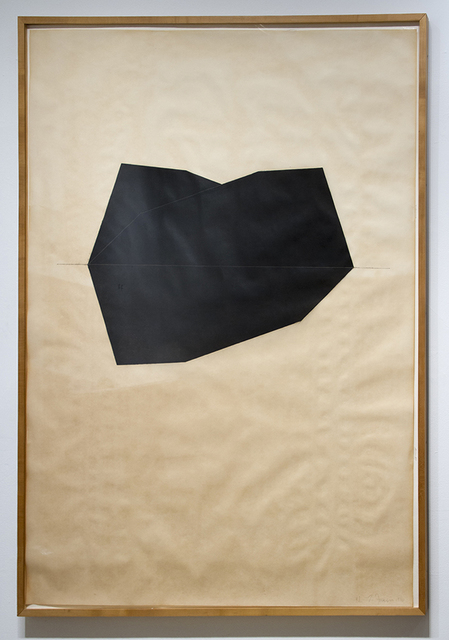 Press Release
1970s, an exhibition highlighting works from a seminal moment of New York Minimalism, includes works by nine artists: Robert Barry, Rosemarie Castoro, Linda Francis, Judith Murray, Richard Nonas, Jody Pinto, Lucio Pozzi, Susanna Tanger, and Robert Yasuda.
On view are works created between the years 1970 and 1979, a critical decade in the history of contemporary art. It was during this decade, in 1975, that Hal Bromm Gallery was founded. While each of the artists in 1970s has their own unique explorations, there is much sympathy among the exhibited works.
Working in various media, the artists featured explored the decade's sensibility toward reductive work through painting, drawing and sculpting, often combining mediums to chart a new direction in their works.
Large drawings by Linda Francis and Richard Nonas depict massive black forms suspended within, or perhaps etched into, blank fields. For Nonas, spaces inspire the sculptural works he places within them, and here the dimension and shape of the paper seems to provide a similar starting point. Though primarily a painter, Francis also sees her early drawings almost as sculpture. In an interview with Ben La Rocco, The Brooklyn Rail, February 5, 2013, Francis said ofher late 1970s drawings:
"I used the chalk as mass… Then I used an eraser to act upon the mass as a force would do. The idea was that I could move around this positive mass with a negative force…"
Susanna Tanger's black "Arc" reads almost as a physical manifestation of the dark masses in the drawings.
The curved canvas in the shape of a semicircle, layered with thick black paint and etched with rough line-work, possesses a strong physicality that expands its emotional content.
The tones of figure and ground are reversed in Judith Murray's seven canvases. Here forms are constructed of several components- often amorphous, sometimes whimsical. These painted inventions float on black backgrounds and are bounded in by a beige vertical bar on the right-hand size of the canvas. The works can be read individually, or in series. Of Murray's paintings from this period, John Perreault wrote for The Soho Weekly News in 1976:
"Although the ground is a deep black, that of a universe without stars or the deepest ocean gorge, deprived of its glowing monsters, Murray is not interested in standard figure-ground relationships. Her "figures" float. These "figures"… are absolutely odd. I have no idea where they came from… But I suspect the "figures" are not totally abstract. They are ambiguous."
Two triptychs by Jody Pinto are the only truly figurative works in 1970s. In these works, Pinto depicts nuanced imagery incorporating body parts interacting with landscapes that become alive through Pinto's interventions. Created over forty years ago, these drawings presage Pinto's large-scale site works now known internationally such as Fingerspan Bridge in Philadelphia and Widow's Perch at the Battery Park City landfill. That the works echo social concerns over identity, race and violence often seems to parallel contemporary concerns.
Lucio Pozzi's "Turnovers" and Robert Yasuda's painting each balance a post-minimalist approach to painting with a refusal to accept the boundaries of the medium.
Yasuda's untitled painting utilizes a minimalist composition, two subdued hues which meet at a diagonal in the center, executed on a non-rectangular canvas. This unusal support, angled on the left and curved on the right, complicates any pictorial space. It thus asks the viewer to contend with the work as an object. However, the work still reads as a painting, and one whose concerns are visual rather than conceptual. There is a harmony between the two chosen colors, the subtle curve of the canvas's right edge, the slight angle on the left, and the harsh diagonal through the center. The fact that the canvas is an unconvential shape seems to have been dictated by this painting's particular need.
Pozzi's "Turnovers" are cut from one piece of wood, painted on two sides; the wood is then cut roughly in half, with one of the roughly-cut rectangles turned over and affixed to the other at a nearly ninety degree angle. Though the result is essentially a wall-hung sculpture, Pozzi's expert choice of colors, and his heavy-handed application of paint qualify the work as painting.
Across the gallery from these works, a framed work on paper by Robert Barry demands close inspection. The center of the page is totally unpopulated; the edges of the paper show precisely drawn words – Barry's now famous visual vocabulary. The typographical markings invite considering words both as physical shapes and as signifiers of meaning. Like Pozzi and Yasuda, Barry's work exists in the gap between formalism and conceptualism.
"Overlap", a work from the late Rosemarie Castoro's well-known "Brushstrokes" series, dances a fine line between painting and sculpture. The huge "strokes", cut by jigsaw into stenographic symbols, grew from Castoro's office work. Once formed, the shapes were heavily coated with gesso using brooms and other devices, creating giant echoes of brush stokes that dried into three-dimensional ridges, then 'painted' with graphite to enhance their dimensionality. As the series grew in number, Castoro allowed the strokes to "jump off the wall", becoming three-dimensional free-standing works. Like Pozzi, Castoro enjoyed the tension between painting and sculpture, offering another suggestion for re-conceptualizing painting.
Of these works, Castoro later recalled:
"Symbols for people's names in what I remembered of Pitman shorthand were painted with large buckets of thickened gesso, using "nonart" brushes, (brooms, mops, toothbrushes, shoe brushes) on the Masonite. Cutting them out with a saber saw, drawing with graphite and installing them onto the studio wall completed my foray into a third dimension." -Rosemarie Castoro August 23, 2014
Follow Artists In This Show