Haven Gallery
SCOPE Miami Beach 2017
SCOPE Miami Beach 2017
Dec 5th – 10th 2017
Booth C15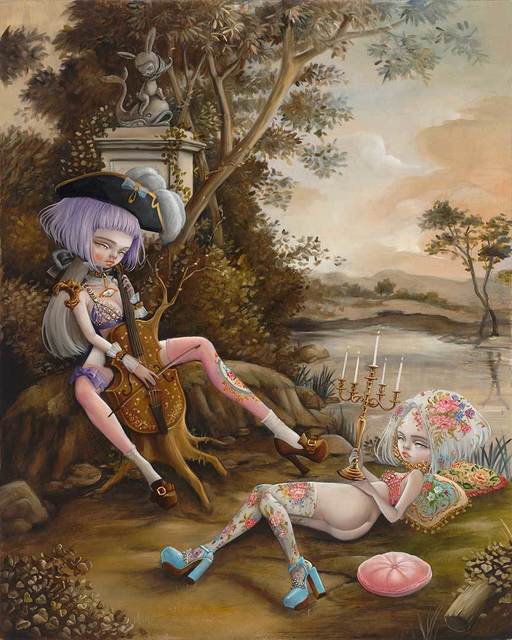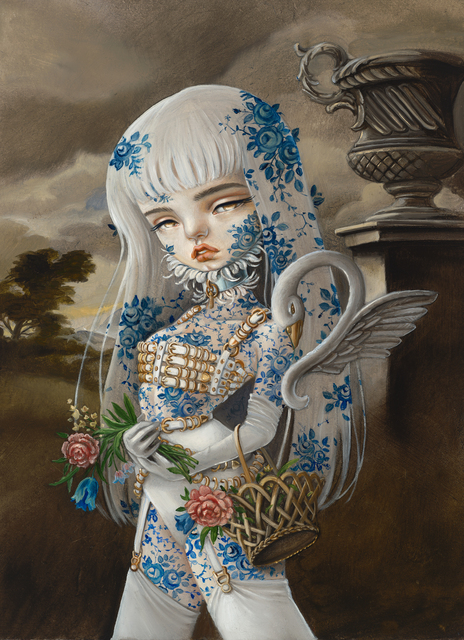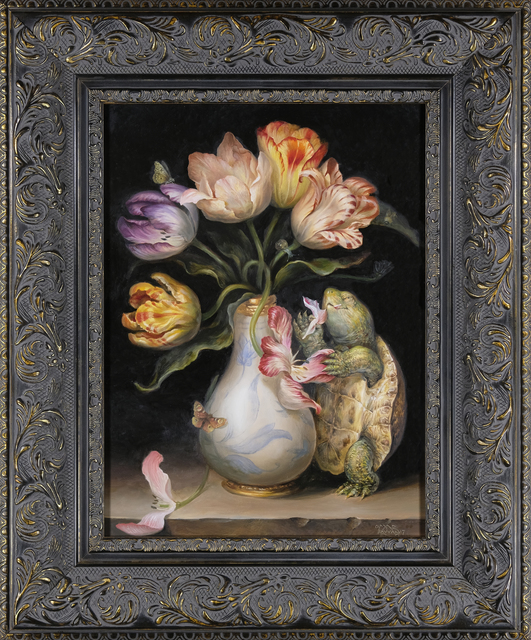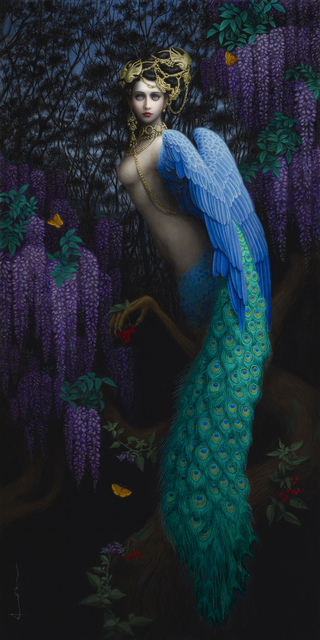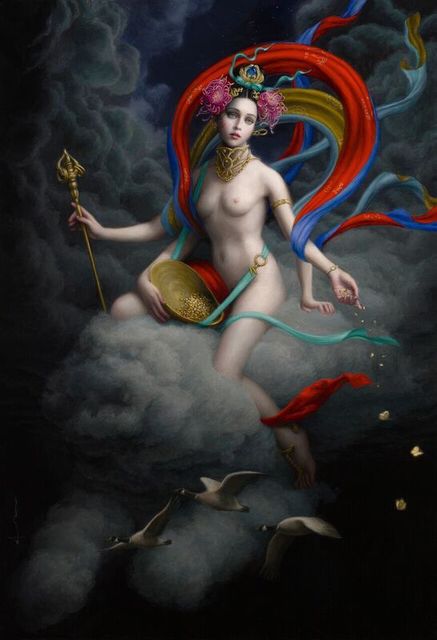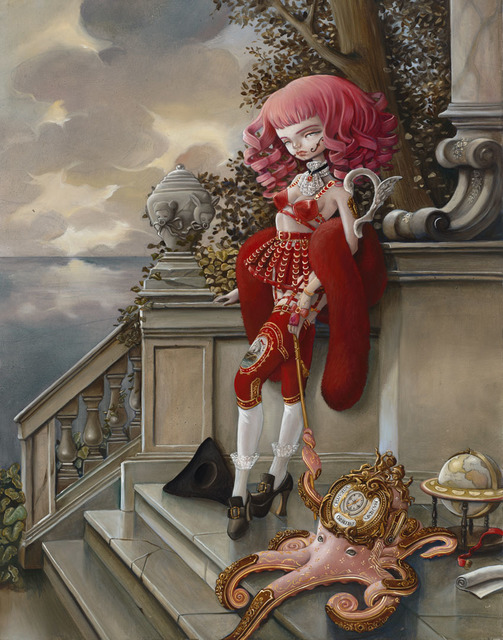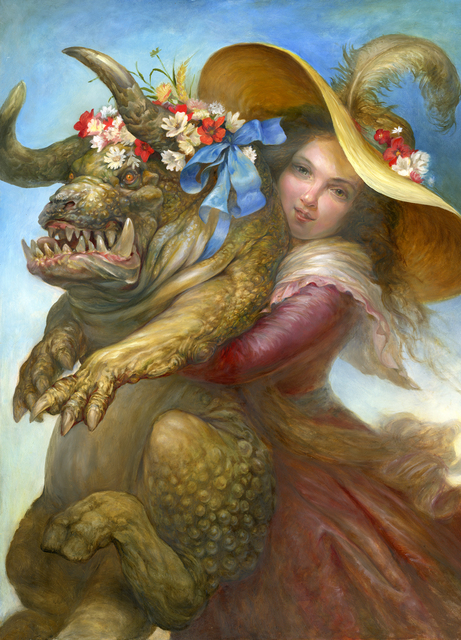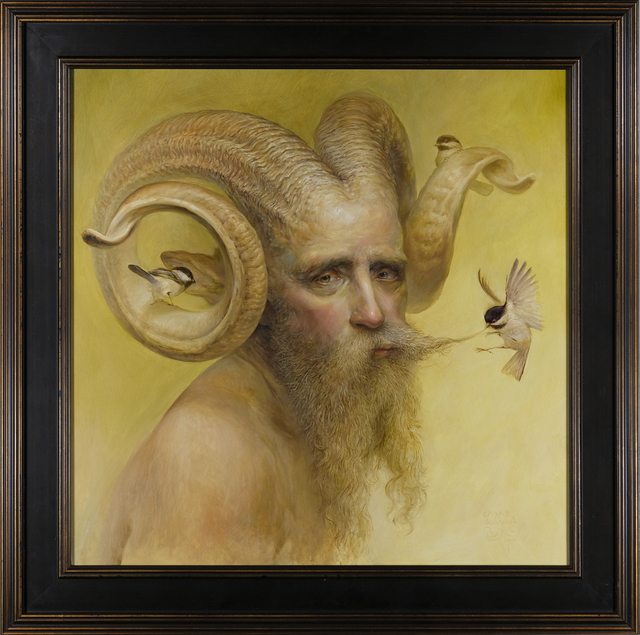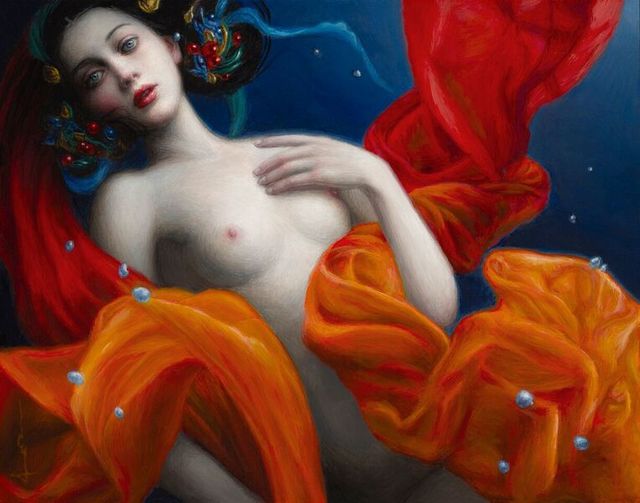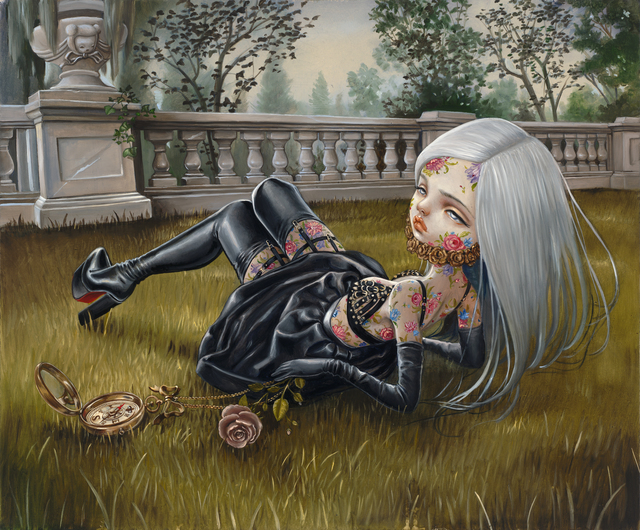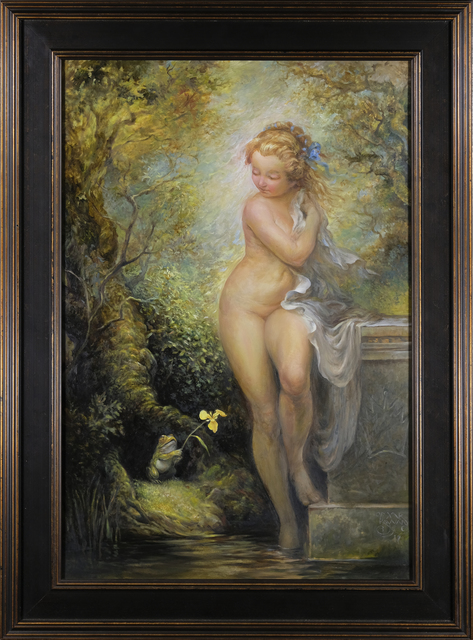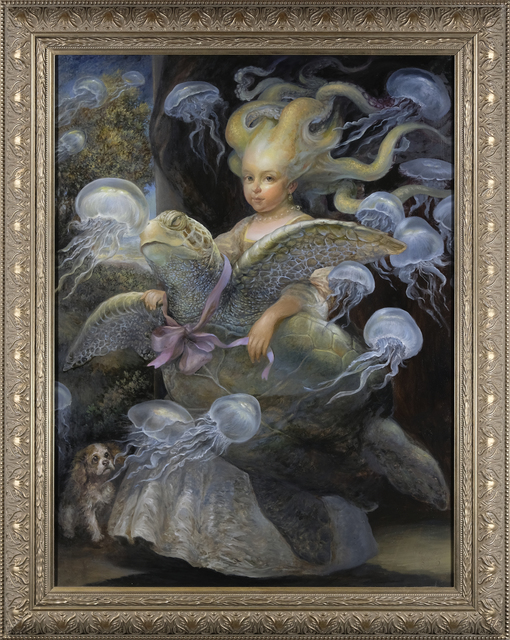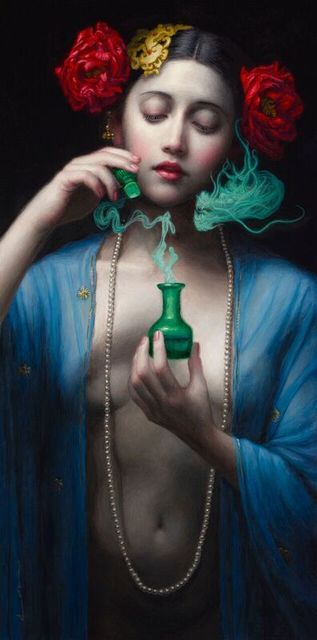 Press Release
SCOPE Miami 2017
Kukula "Princess of None"
"Princess of None" is a series of new oil paintings by Israeli-born artist Kukula that portray her stylized females as the women of strength and power that they are, answering to no one but themselves. "Princess of None" is a play on both historical & modern day positions of gender as male dominated aesthetics of the past are usurped and embraced by Kukula's women and remixed into feminizing and unique exhibitions of their own creative expressions, further supporting their distinct qualities and unfettering puissance. Kukula's females confidently strut and recline in historic garb traditionally worn by men of the aristocracy in suggestively famous landscapes and gardens reminiscent of the great monarchs and often times painted by male artists of the past. "All my paintings are inspired by British 18th century portrait painters like Gainsborough and Reynolds so there will be an American and French Revolutionary vibe but the characters in my paintings are strong females now in place of their male predecessors." A contemporary twist dating the paintings to present day and further supporting the supremacy of her females can be found in the inclusion of present-day designer, Creepyyeha's fashions; Creepyyeha's leather and buckled designs echo lingerie yet enforce female sovereignty through fashions that echo dominatrix styles. Through presence, fashion and posture, each woman decides and fights for Herself, as she triumphantly continues her own revolutionary war on gender conventions.
ABOUT Kukula
Kukula was born in a relatively isolated village about an hour north of Tel Aviv. Her few neighbors were mostly retirees, many of them Holocaust survivors. Her childhood imagination was nourished by equal parts princess fantasies and World War II horror stories. Thus the attempt to reconcile real life horror with fantasy life sweetness emerges as a central theme in her work. After receiving her degree in illustration in 2003 from Vital-Shenkar, Kukula moved to the U.S., where she lives now.
---
Omar Rayyan "New Works"
The narrative, often mischievous world of Omar Rayyan bridges the gap between reality and imagination through traditionally styled oil paintings akin to Renaissance Masters. A lingering sense of familiarity beckons us through these whimsical tales of friendship and folly as Rayyan depicts both folkloric, human and animal subjects intermingling in baroque settings. Classical poses and portraits are met with humor and wit as tales from our childhood come to life for us all over again and tug at our hearts and minds once more.
ABOUT Omar Rayyan
Upon graduating from the Rhode Island School of Design, Omar Rayyan settled on the island of Martha's Vineyard with his wife Sheila. The bucolic surroundings compliment and help inspire his "old world" aesthetic toward painting. He enjoys looking to the past for inspiration and guidance from the great oil painters of the Northern Renaissance and the Romantic and Symbolist painters of the 19th century. Having created illustrations for many publishers, including Simon & Schuster, Random House and Hyperion/Disney, Omar's primary market was geared towards children's and young adult's magazine and books, doing cover and interior illustrations. He also illustrated several children's picture books. Other genres he has worked in include the gaming market, most notably for Magic: The Gathering, where he has done card art and concept work. Omar was also among the talented artists who contributed concept art and created the look for the motion picture "The Lion, the Witch, and the Wardrobe." Currently Omar's attention has been leaning more towards creating paintings of whim and fantasy made to indulge his own personal tastes and humors, doing work for private art collectors and galleries. Rayyan credits the "timeless scenarios" of Martha's Vineyard with fueling his imagination and making it possible for him to forget what century he's living in.
---
Chie Yoshii "Eastern Dreams"
"Eastern Dreams" is a collection of five new oil paintings by Chie Yoshii depicting Eastern female deities in surreptitious moments of conventional solitude. Each goddess is captured during oftentimes private, routine habits, such as bathing, dressing and feeding, ultimately creating a voyeuristic window into their divine worlds. Yoshii's deities behold a dreamy gaze as they enigmatically look away from or almost through the viewer, with an air of confidence, begging us to question whether or not our presence is known.
ABOUT Chie Yoshii
Chie Yoshii's oil paintings explore timeless psychological themes with a contrasting mix of techniques and styles. On the one hand, the brushstrokes &the luminosity of her panels are reminiscent of traditional Flemish paintings, in which the details, the quality of shading, and the softness of each character's complexion are presented in a masterly manner. On the other hand, the subtle symbolism and compelling presence of the figures bring an unexpected air of accessible modernity. Much of her work is inspired by the relationship between human psychology and mythical archetypes. The enduring themes are woven into surrealities filled with symbols and visual narratives. The enigmatic images embody contradicting elements such as novelty & nostalgia, innocence & sensuality, and strength & fragility, mirroring the complexity of our psyche. Chie Yoshii was born in year 1974 in Kochi, Japan. She moved to the US to complete her BFA at Massachusetts College of Art in 2000 and studied with a realist painter Adrian Gottlieb from 2002 to 2008. Her paintings have been exhibited in galleries worldwide.
Follow Artists In This Show