Ivan Gallery
Art Cologne 2017
Paul Neagu, "Cake Man", participatory installation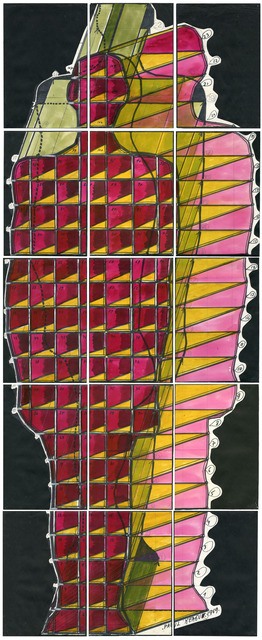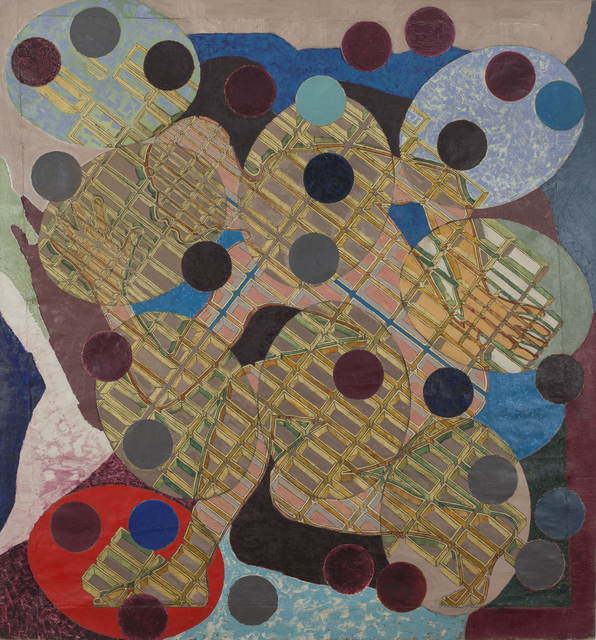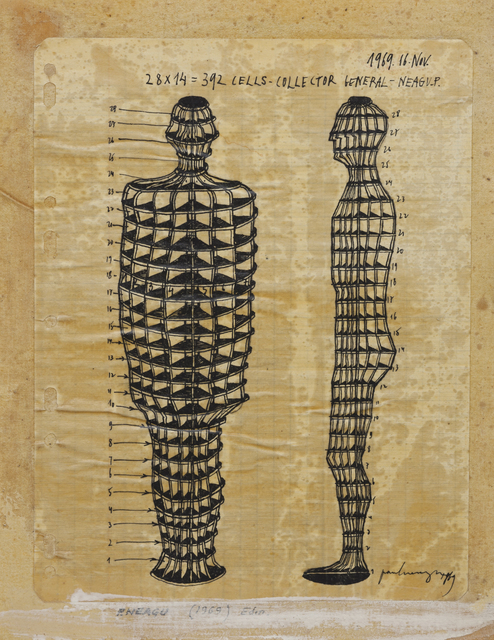 Press Release
Paul Neagu: Cake Man
Our solo presentation revolves around a paramount performance by Romanian artist Paul Neagu from 1971, meant from the beginning to be restaged and recalled in an active, participatory manner, in the presence or the absence of the artist altogether. According to Neagu's view, art can benefit from an unlimited freedom of communication in time and space, and in this regard he conceived his performances like rituals meant to transcend the physical realm.
Cake Man is a performative action Paul Neagu had organised after his definitive move to Great Britain from Romania in 1970, on May 10 1971 inside his solo show at Sigi Krauss Gallery in London. This participatory situation engaged the public in consuming the "cake man" Neagu pieced together from waffles glued with cream and honey in a grid which assigned the "cells" to particular persons who announced their participation in advance. This happening was planned to simultaneously take place with a similar one in Bucharest hosted by Neagu's friend Julian Mereuță (Romanian artist and art critic) in his studio-apartment, with friends and acquaintances of Neagu from the local artistic and "avant-garde" sphere. While in the Bucharest version the "Cake Man" was positioned vertically, our installation will follow the London one, when the human shape made of 80 bundles of waffles tied with rope was placed horizontally on the floor.
Neagu expressed his complex theoretical and artistic vision through text, drawing, painting, object, installation, sculpture, photography, live and filmed performance. Therefore, our stand presentation will feature each of this media in rendering the holistic artistic experience he envisioned: the Cake Man participatory installation, the 1971 recording of the event filmed at Sigi Krauss Gallery showing Neagu building and then dismantling his "Cake Man" after being consumed by the public, vintage prints of b/w photographs from the event and drawings with the anthropocosmic "Cake Man" human figure, etc. In this way we wish to bring forth to the contemporary public's attention a relevant artistic practice from the experimental and conceptual art of the 1970s and to relive it in present according to the artist's own percepts and ideas.
Our booth will present alongside this edible installation made of waffles and honey arranged in the shape of a human silhouette meant to be consumed by the public, other works by Paul Neagu related to the concepts at the base of this performative action. Among these are the "Anthropocosmos", according to which the artist conceived and rendered the human body as a microcosmos in connection to the macrocosmos, made of "cells" composing a coherent matrix, or the "Blind Bite" concept, created by Neagu to describe the first stage of humanity's evolution, the subconscious area of primordial impulses and instincts that sustain, nurture and perpetuate human being and existence, exemplified in a series of ritual-performances initiated by the "Cake Man" one. In some of these, Paul Neagu blindfolded the audience in order to emphasise the perceptively fresh and pure senses, other than sight – in the spirit of the Palpable Art Manifesto issued by the artist in 1969 – highlighting the instinctual experience of feeding, with touch, smell and taste: "In my work, Blind Bite could be about the basic human conflict, a happening, an intervention, or a tactile object, and it always connects to the roots of perception." (Paul Neagu, 1975)
Follow Artists In This Show