Art LeadHers
Joseph Gross Gallery is proud to announce Art LeadHERS, a group show curated by Mashonda Tifrere with work from fifteen contemporary female artists at various stages of their careers, highlighting the contributions and dispositions of working female artists in the modern market.
May 5th – 28th 2016
New York, 548 W 28th St
Map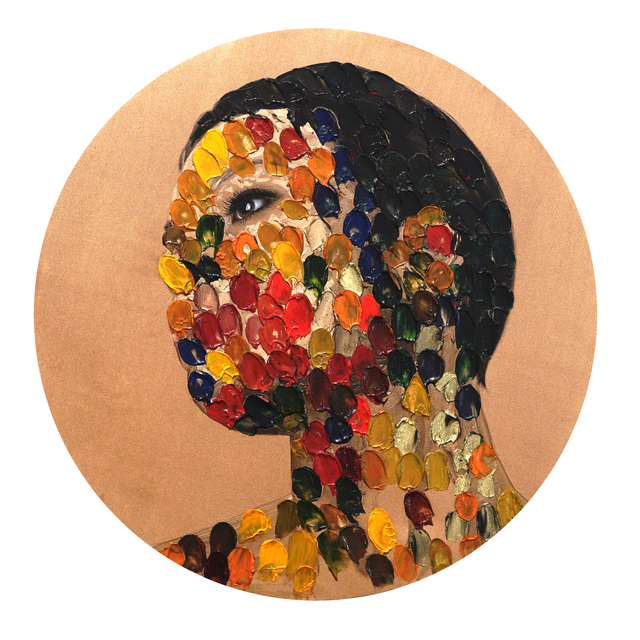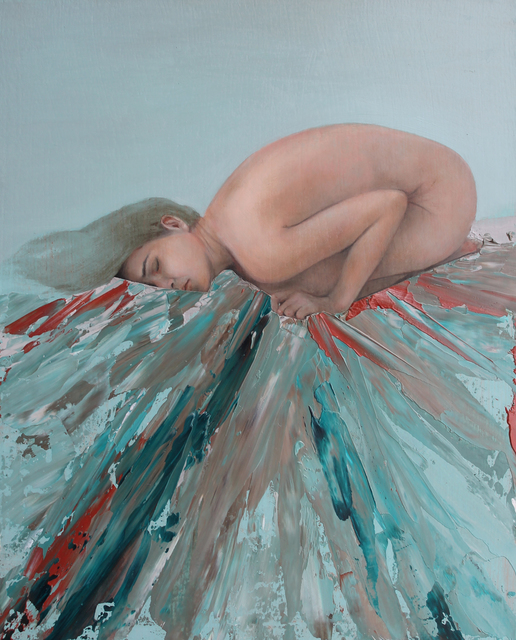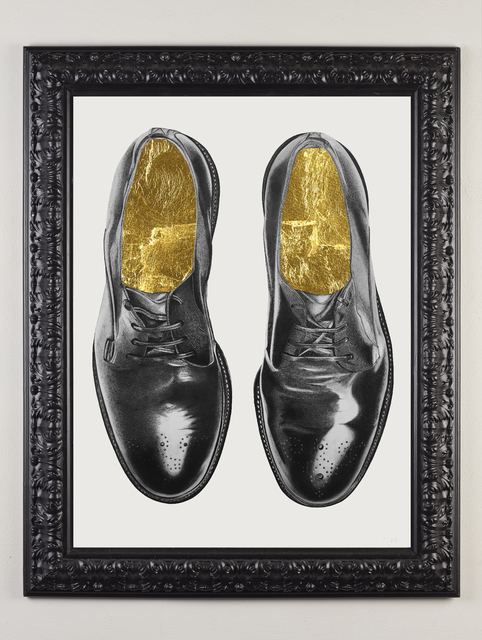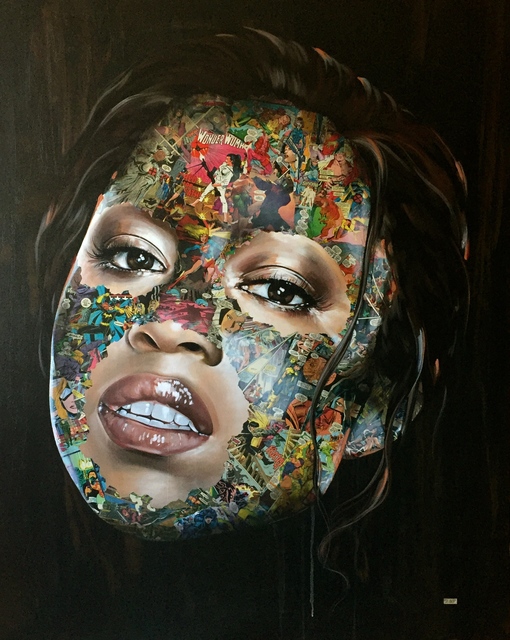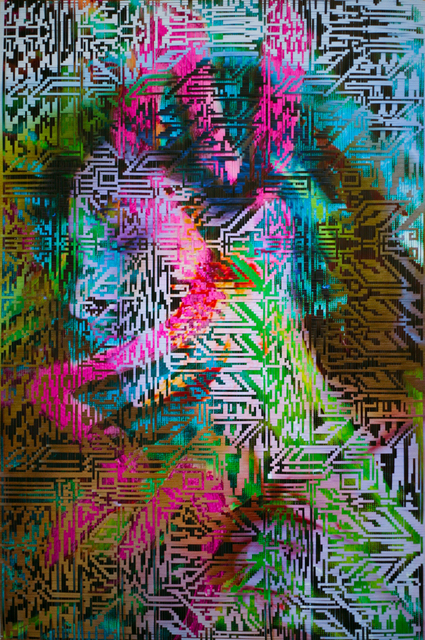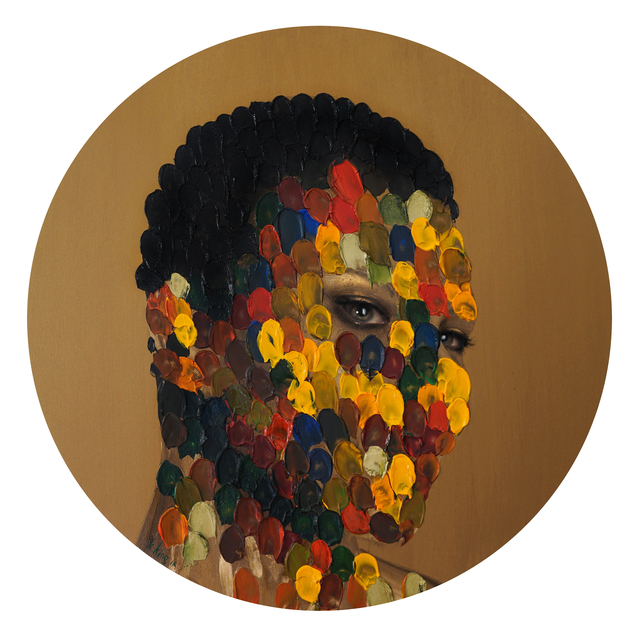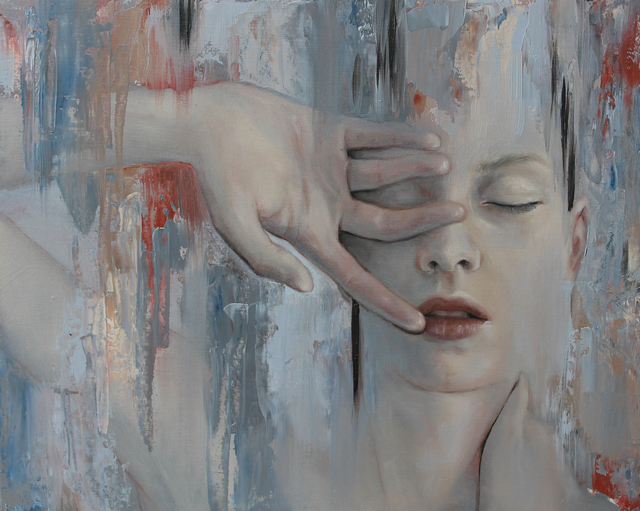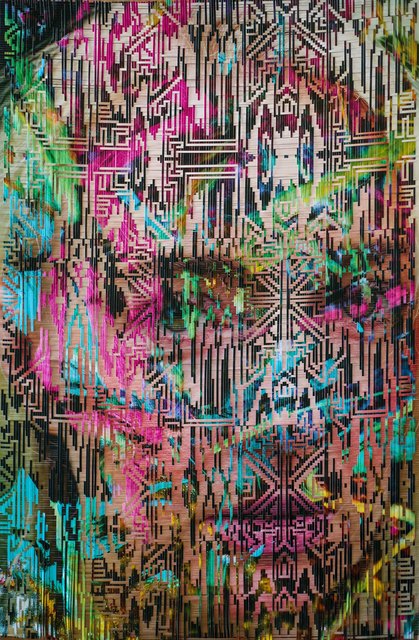 Press Release
Art LeadHERS
On view: May 5 - 28, 2016
Opening Reception: Thursday May 5 | 6:00 - 8:00 PM
Participating Artists
Ingrid Baars | Swoon | Angie Crabtree | Kit King | Karmimadeebora McMillan
Monica Canilao | Lacy Barry | Laurel Dewitt | Lala Abbadon | Meredith Marsone
Kristin Farr | Sandra Chevrier | Alison Mosshart | Diana C Munoz | Anne Faith Nicholls
April 27, 2016 (New York, NY) Joseph Gross Gallery is proud to announce Art LeadHERS, a group show curated by Mashonda Tifrere with work from fifteen contemporary female artists at various stages of their careers, highlighting the contributions and dispositions of working female artists in the modern market.
In the spirit of recent projects examining women in urban contemporary art—shows such as No Man's Land at Miami's Rubell Family Collection, and Year of the Woman at Philadelphia's Artist's House Gallery—Art LeadHER presents a survey of new and recent work that embody the multitudinous forms of female perspective: softness, struggle and pain, and a near-constant grappling with visible and invisible power structures.
The 25 works on view range in scale, media, and approach, and include figurative and abstract portraiture, sculpture, photography, and street art. Taken together, Art LeadHER is ultimately a celebration of women, providing a platform for acknowledgment and appreciation.
On May 5th, ArtLeadher will partner with Apple and Beats by Dre to provide iPads and headphones for viewers to experience exclusive footage of the artists in conversation and at work, sharing their personal stories. A slate of other events and discussions with the artists and community groups, such as the Lower East Side Girls Group, are also planned.
Mashonda Tifrere launched ArtLeadHER on March 8th as a platform dedicated to celebrating and bringing awareness to women in the artworld. Through events and arts education, ArtLeadHER is a space that encourages camaraderie among female art connoisseurs, buyers and collectors.
About the artists:
Alison Mosshart is best known for her role as singer/songwriter for The Kills and The Dead Weather. She produces personal, responsive work.
Anne Faith Nicholls is a unique contemporary artist, illustrator, curator and collector whose work has been published and exhibited around the world. Anne Faith Nicholls' signature aesthetic, recurring themes, and narrative style have branded her a "Neo-Surrealist" of sorts. Inspired by her obsessions with travel and the subconcious journey within, symbols of love, fear, doubt, growth and renewal are intentionally placed for interpretation in each of her original paintings
Angie Crabtree's series of photorealistic oil-on-canvas diamond facets, ranges from 24 to 64 inches tall. They achieve a stained ­glass effect through classic glazing, reminiscent of 17th century royalty portraiture. Titled with women's names, each piece is created like a portrait, varying in cut, color and size. Crabtree graduated from the San Francisco Art Institute, and attended the School of the ArtInstitute of Chicago and the Gerrit Rietveld Academie in Amsterdam.
Diana Munoz, who goes by DCM, is a Los Angeles-based artist. Her primary medium is tattooing, a form which she translates into painterly and sculptural illustrative works.
Ingrid Baars' unique style of photo manipulation merges photography, high-­end fashion and traditional African sculpture. Using photographic software, Baars manipulates the light, texture and balance of her images to portray evocative scenes of female sensuality. She was trained at the Willem de Kooning Academy in Rotterdam and received the 1997 Illustration of the Year Award and the 2008 award for photography from the Art Directors Club Netherlands. In 2007, a monograph was published featuring a selection of her work from 2000 to 2007.
Karmimadeebora McMillan's works are often abstract, featuring bright swirls of fragmented color. McMillan works like a collage artist, moving colored sticks and cutouts of her figures around her paintings, creating unsettling juxtapositions of sunny tones and dark themes.
Kit King produces hyperrealistic oil portraits exploring identity, dimension, and the ephemerality of visual relationships under the aegis of a heightened sense of reality. Recent bodies of work have focused on light and shadow, and how these can alter the viewer-subject relationship.
Kristin Farr is an artist and journalist based in the San Francisco Bay Area creating work in different media that address nostalgia, humor, and relationships between colors.
Lacy Barry is a multi­-platform artist working in varied tactile materials and digital graphics to create immersive environments. Raised by artist parents in the Rocky Mountains of Western Canada, Lacy attributes the majority of her training apprenticing under her father, a sign­writer and mural artist.
Lala Abaddon creates woven work of images rendered through a repetitive sequence of traditional analog photographic methods. Abaddon hand-cuts each print into hundreds of strips and then ­weaves them into undulating and complex patterns—a process that can take months. Many times her work is mistaken for a digital manipulation, integral to the understanding of its purpose of reconstructing historical notions of photography and weaving, and challenging what it means to create something solely for the purpose of creation.
Laurel DeWitt is a designer and graphic artist. She has designed handbags and accessories for international apparel brands. Her hand­crocheted metal designs challenge classical conceptions of clothing with a diametric process and geometric patterns.
Meredith Marsone's portraits evoke dream worlds; the subjects may be surrounded by butterflies or swallows, or with birds perched on their shoulders. In her latest series, fragments of figures emerge from colorful smears of abstraction.
Monica Canilao's practice is dedicated to creating a living visual history of the personal and communal, rooted in modes of intentional living borrowed from native traditions and contemporary subcultures. She attempts to create a visual vernacular that resonates beyond individual differences, addressing the feral want of human connection, with others and the living world. She received a BFA from California College of Arts
Sandra Chevrier's series "Cages" is about women trying to find freedom from social normatives of femininity. Trafficking in the visual cues of comic book art that mask their very person, Chevrier critiques the false expectations of beauty and perfection as limitations erected against women, corrupting what truly is beautiful by placing women within these prisons of identity, effectively asking them to become superheroes.
Swoon is a noted street artist who has contributed to the Pop Artmovement. She was born in New London, CT, and raised in Daytona Beach, FL. The artist's real name is Caledonia Dance Curry. In 1997, Swoon moved to New York, where she obtained a BA in Fine Arts from the Pratt Institute in Brooklyn, NY. One of her most recognized pieces is called Anthropocene Extinction.
About Art LeadHER
Art LeadHER is a platform dedicated to celebrating women in the artworld and encouraging young women pursuing careers in the visual arts through events and arts education. Art LeadHER encourages camaraderie among female art connoisseurs, buyers and collectors. By pairing underexposed female artists with their established contemporaries, artists are given the opportunity to learn, collaborate and grow. Art LeadHER provides marketing support, exhibition placement and mentorship opportunities.
About Joseph Gross Gallery
Joseph Gross Gallery represents a stable of contemporary artists who exemplify the gallery's commitment to pioneering genres and mediums. Located in the Chelsea art district of New York City, the gallery is the second New York space founded by Joseph Gross, a dealer working in both primary and secondary markets since 2005 who also founded ArtNowSF in San Francisco in 2005 and ArtNowNY in Chelsea in 2012. Joseph Gross is known for curating exhibitions that challenge convention and bring the most cutting edge images and ideas by today's most exciting contemporary artists to the fore.
Location and Contact
548 W 28th Street 2nd Floor
New York, NY 10001
(p) 646.535.6528 | info@josephgrossgallery.com
Gallery Hours
Tuesday 11-6
Wednesday 11-6
Thursday 11-9
Friday 11-6
Saturday 11-6
Follow Artists In This Show