Karin Weber Gallery
Art Central 2016
Two of the top Asian sculptors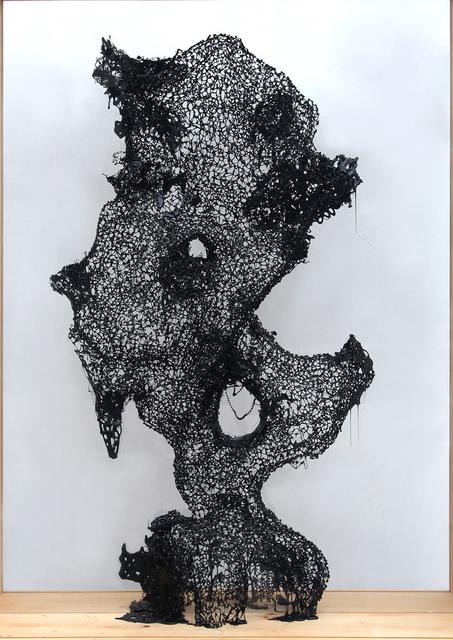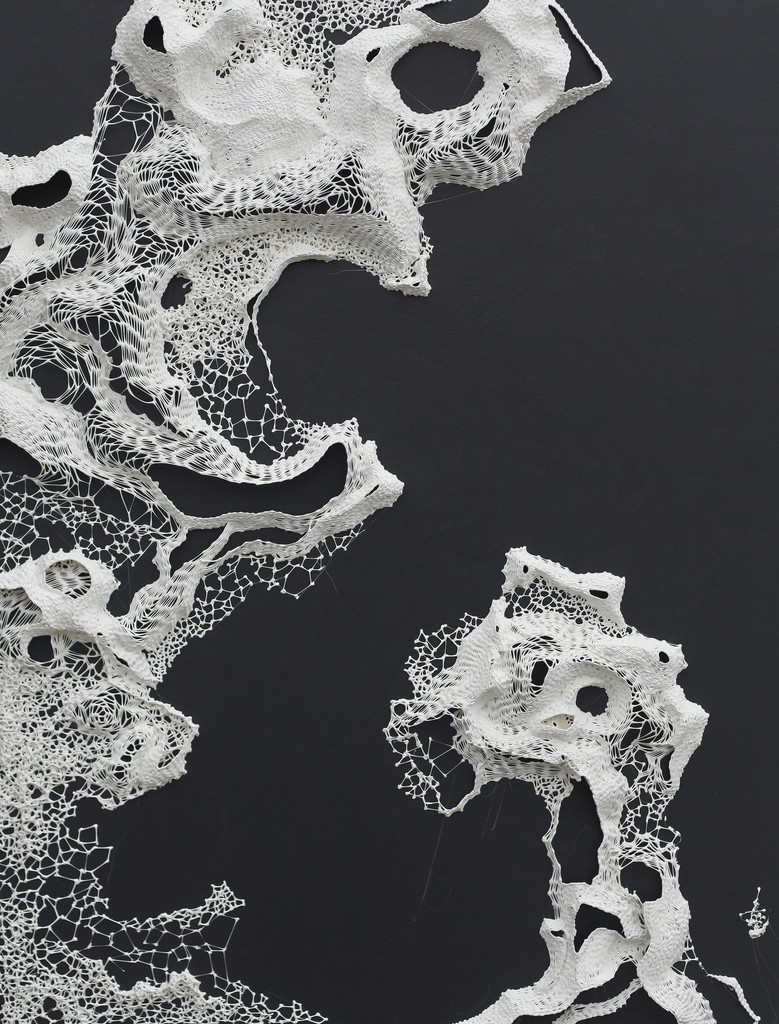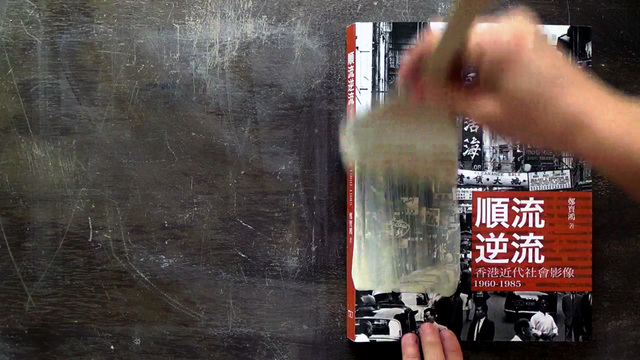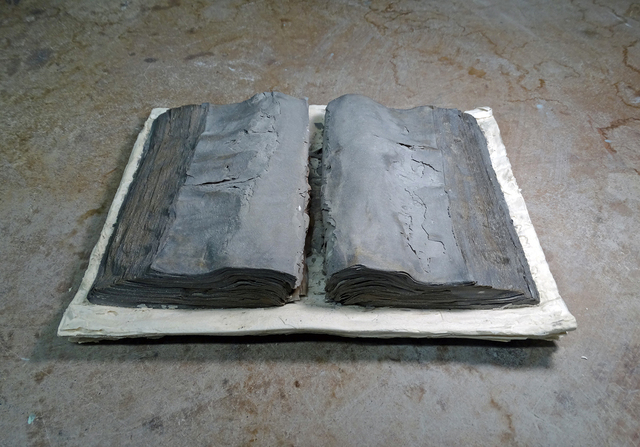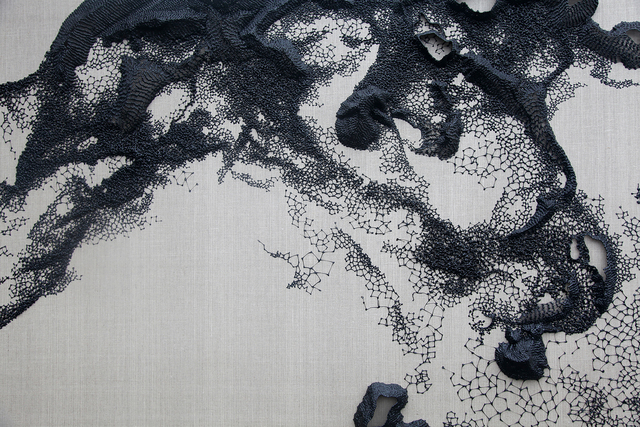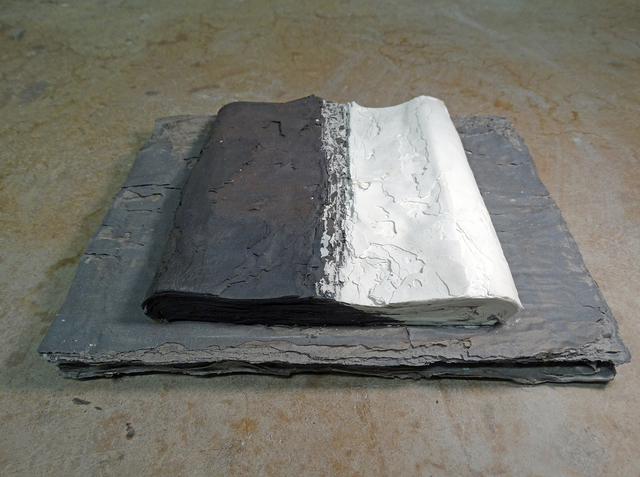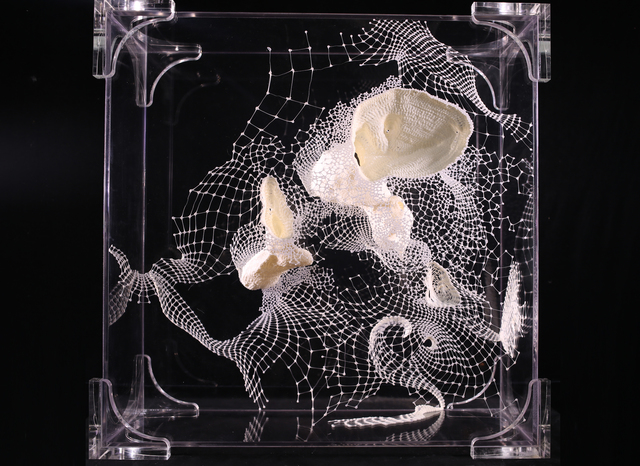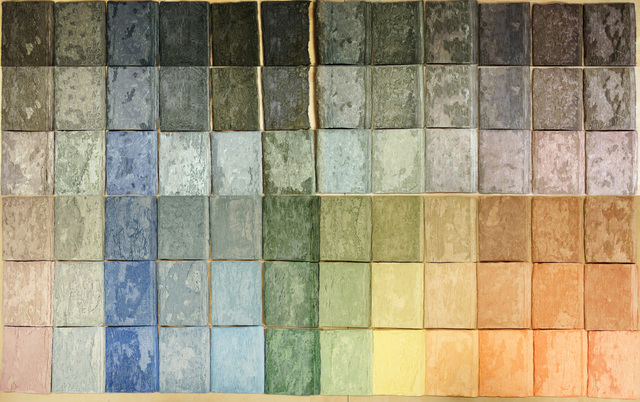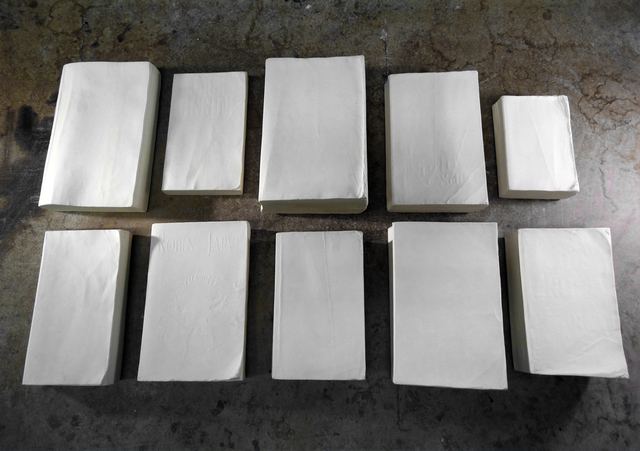 Press Release
Ceramic Hong Kong-based artist Annie Lai-Kuen Wan and Shanghai-based "ink" artist Zhu Jingyi both began their artistic journeys through the study of traditional art practices. Today, both artists challenge the very nature and intention of their respective mediums by breaking with tradition.
Zhu Jingyi, born in China and based in Shanghai, dismisses the brush in order to reimagine his traditional medium as "Standing Ink." He provocatively refers to his works as "ink," even as gravity-defining resin is really at play. In so doing, the artist is deliberately challenging preconceived notions of ink painting (in the traditional sense) by questioning the very methods and materials that make up its DNA.
Zhu takes as his subject matter all that is familiar in the genre—forests, mountains, trees, and rocks—and lends fortification with the application of three-dimensional structure using nothing more than rudimentary tools and handwork. The resulting effect is akin to space trusses or lattice shells reminiscent of Buckminster Fuller's geodesic designs, but in free form. Spiritually connected to ink traditions, but materially allied with contemporary art making, Zhu has added yet another layer to contemplate in the great tradition of ink painting appreciation.
Annie Lai-kuen Wan, born in Hong Kong, developed an early interest in traditional ceramics. Today, Wan's signature works include an ancient poem captured in the dead of night by "borrowing" characters from common Hong Kong commercial signs, with the assistance of plaster casts. She later transformed these traditional Chinese characters into beautiful wall objects that form an ancient poem. The artist has also captured an entire library of vintage texts by preserving their forms in plaster cast.
In this exhibition, Wan moves beyond the recreation of ancient poems and texts and into the preservation of contemporary magazines and popular novels. In the new digital age, Wan evokes the notion that traditional media may soon be objects of the past. In her view, these are artefacts worthy of salvation.
Says Wan, "My investigation is deeply engaged with re-thinking the materiality of ceramics and its process of making; I am interested in extending the language of contemporary ceramics art, especially the conceptual approach."
Zhu and Wan work in tandem conversing with and reinventing their respective media. By broadening the language and possibilities of their artistic practices, both secure the relevance, identity and value of it. In the moment of creation, both artists seek a tangible outcome equal in measure and delivery to its conceptualization. It is at this meeting place of equivalence that the work of these two artists is fully realized.
About the Artists
Zhu Jingyi is a Shanghai-based artist with an interesting perspective and is well-spoken. He is an ideal interviewee due to his academic background and unique point-of-view regarding the subject of ink painting. Please contact Hong Kong director Kenneth Young (art@karinwebergallery.com) to set up an interview.
Zhu is a graduate of Nanjing Normal University, Department of Fine Arts. He also holds a master's degree in museum management from the Central Academy of Fine Arts [CAA]. Prior to becoming an independent artist, Mr. Zhu served as an academic researcher at Zendai Museum of Modern Art and Academic Director at Duolun Museum of Modern Art both based in Shanghai.
Annie Lai-kuen Wan is a Hong Kong-based artist and also a professor of ceramics at Academy of Visual Arts, Hong Kong Baptist University. As an artist and academic, Wan is uniquely qualified to speak about her practice in the context of contemporary art practices. Please contact Hong Kong director Kenneth Young (art@karinwebergallery.com) to set up an interview.
Wan holds a Master of Fine Arts from Chinese University of Hong Kong, a Bachelor of Arts in Fine Arts from Chinese University of Hong Kong, and a Higher Certificate in Studio Ceramics from Hong Kong Polytechnics, in addition to a Diploma of Design.
An Expert Point of View: Dr. Yeewan Koon, Department of Fine Arts, University of Hong Kong, on the works of Zhu Jingyi and Annie Lai-kuen Wan
"Against the washes of ink, Zhu Jingyi's wiry forms flow in and out of the picture as low-relief textures, creating surfaces of depth that also distorts our sense of the picturing of scenery. His works are all about space and how he endows space with weight that can hold onto form. But what is most intriguing is how his method of working can be adapted into many different forms – as standalone works, as low-relief images, or as abstract woven forms. They take on an overpowering sense of "aliveness" with his entangled webs of lines."
Dr. Yeewan Koon, Associate Professor, Department of Fine Arts, University of Hong Kong
"Annie Lai-kuen Wan's books, dipped in white ceramic slips, bear traces of pages turned and thumbed. But they are also "silent" books that can no longer be read, because through the firing process of the books, the pages disintegrate leaving behind hollow forms that suspend the books in time. Literally emptied of words, they become ceramic pieces, laid down tomb-like. But there is a sense of living too, because, they remain in the shape of bound pages, objects that we love, even as our world of digitalization is rendering books defunct as concrete objects."
Dr. Yeewan Koon, Associate Professor, Department of Fine Arts, University of Hong Kong.
Follow Artists In This Show