From the Lands of Asia: The Sam and Myrna Myers Collection
Over the course of more than 40 years, the Myers assembled some 5,000 works of art that, together, offer a very personal vision of the world of Asian art. This exhibition will present over 400 objects selected from this remarkable collection.
Mar 4th – Aug 19th
Fort Worth, 3333 Camp Bowie Boulevard
Map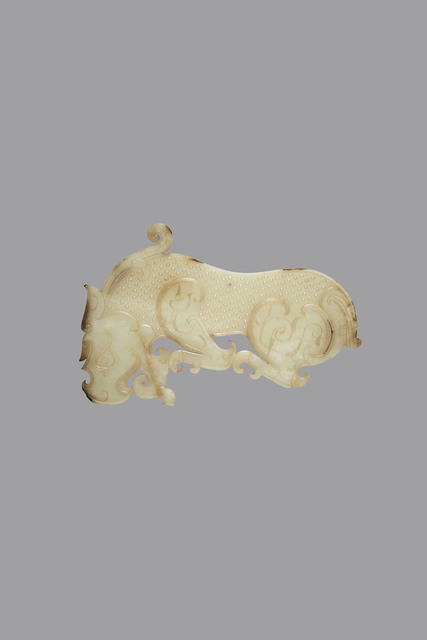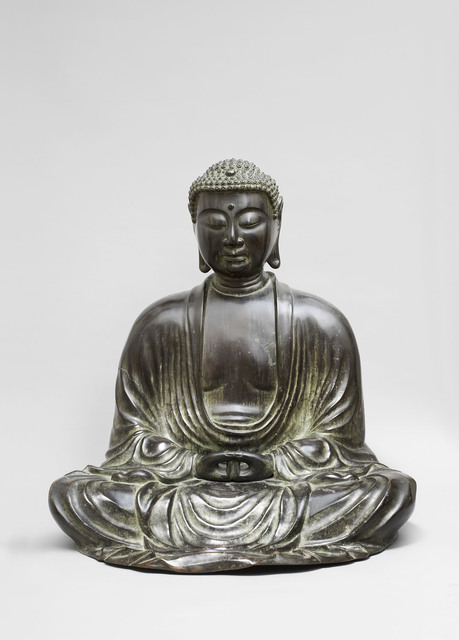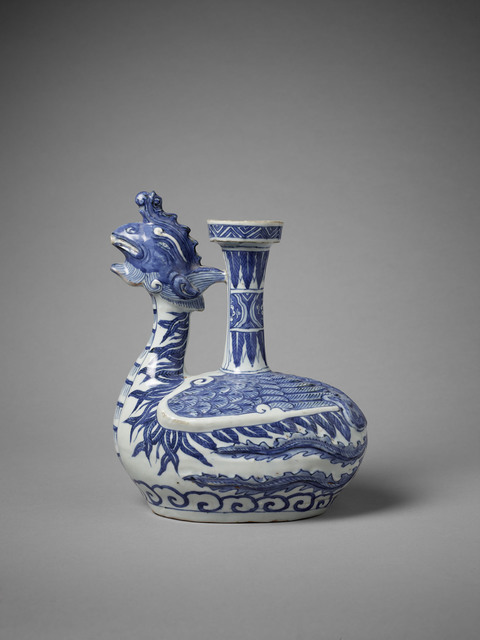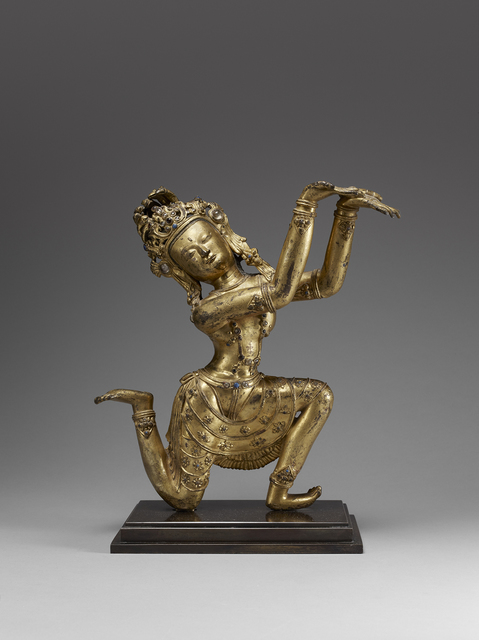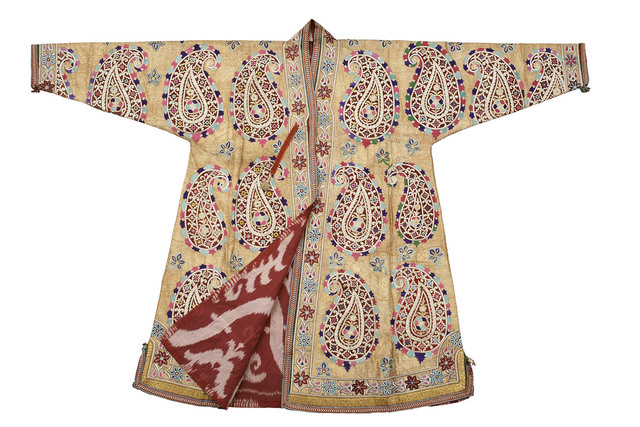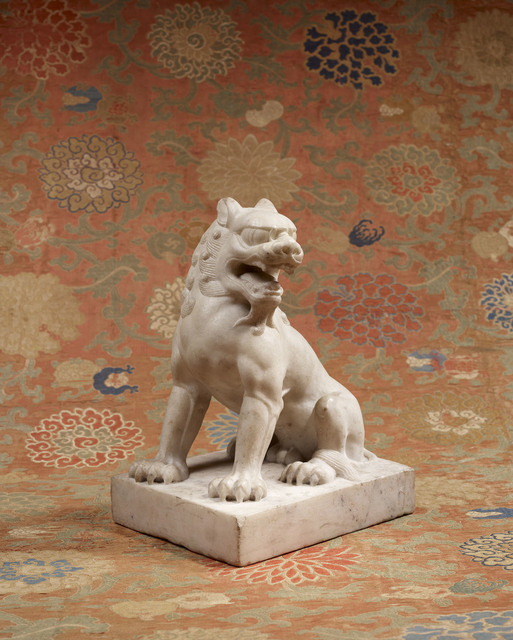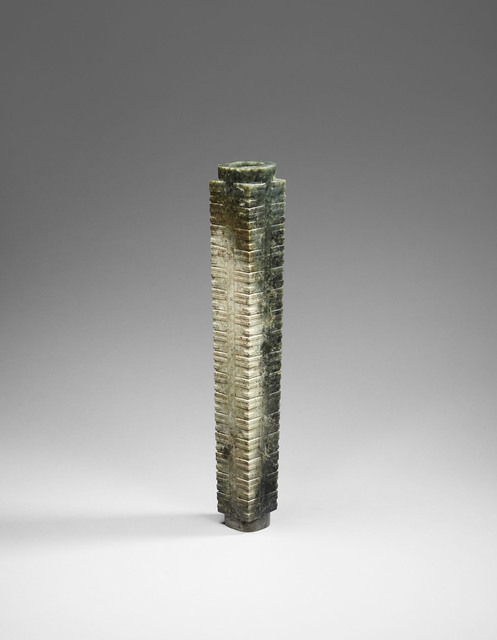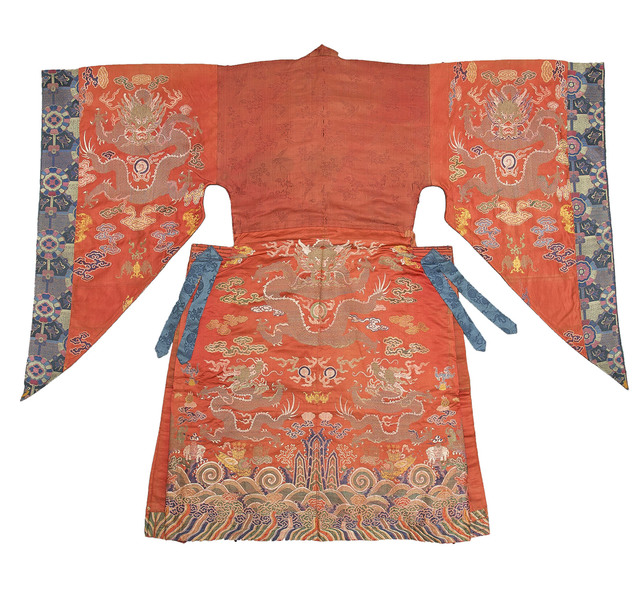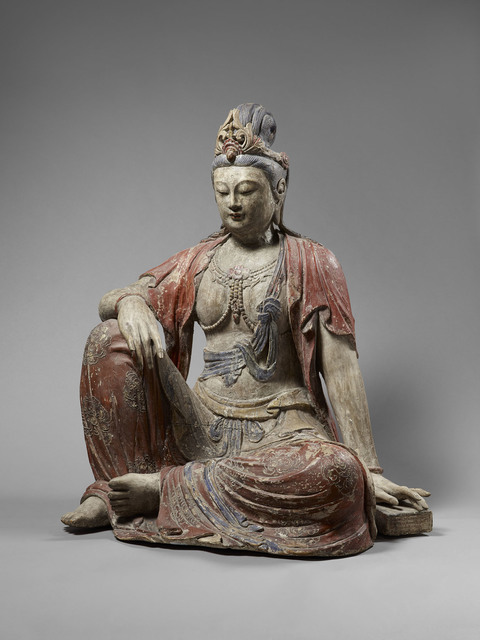 Press Release
For Immediate Release:
February 1, 2018
ONE OF THE WORLD'S MOST SIGNIFICANT
COLLECTIONS OF ASIAN ART MAKES ITS US DEBUT AT
THE KIMBELL ART MUSEUM
From the Lands of Asia:
The Sam and Myrna Myers Collection
March 4–August 19, 2018
FORT WORTH, TX—This spring, the Kimbell Art Museum presents the U.S. debut of From
the Lands of Asia: The Sam and Myrna Myers Collection. This exhibition will feature
nearly 450 objects from this remarkable collection, with works representing key periods
in the history of the art of China, Japan, Tibet, Mongolia, Korea and Vietnam.
"In following their passion, Sam and Myrna Myers have assembled one of the finest
Asian art collections ever amassed," commented Eric M. Lee, director of the Kimbell Art
Museum. "These objects create a rich, complex and magical tapestry—a panoramic
history of Asian cultures from ancient times to modern days."
When Sam Myers was sent to Paris by his law firm in the mid-1960s, he and his wife
Myrna became so enamored with the city that they decided to make it their home.
There, over the course of 50 years, they built an extraordinary collection that until now
has never been exhibited publicly in the United States. Beginning by acquiring Greek and
Roman antiquities but eventually focusing on Asia, the Myers assembled some 5,000
works that offer a very personal vision of the world of Asian art.
The exhibition covers a broad historical range, from the Neolithic era to the 20th
century. The objects are also highly varied in nature, from porcelain, ivory and precious
stones such as jade and rock crystal to Buddhist art and textiles and stunning costumes
from Central Asia, Tibet, China and Japan. Each treasure is exceptional in its shape,
rarity, quality, function or inherent message. The exhibition recounts fascinating
historical events through themes such as the symbolism of Chinese jade, the trade in
blue-and-white porcelain, Buddhism, Noh theater, the Japanese samurai, the tea
ceremony and the scholar's studio.
"This exhibition provides a unique opportunity for visitors to experience a journey of
discovery—much as the Myers did over the course of 50 years of collecting—through an
extraordinarily diverse and impressive range of Asian works of art," said Jennifer Casler
Price, the Kimbell's curator for Asian and non-Western art.
While Paris was their center, the initial spark for the Myers' collecting was the small
town of Ascona, Switzerland, where the couple arrived on vacation quite by chance. It
was in 1966, during their first visit, that they discovered Casa Serodine, an antique
gallery owned by Dr. Wladimir Rosenbaum (1894–1984), an erudite dealer who became
their mentor. He helped them realize that, despite limited means, it was possible to
acquire authentic works of art.
The exhibition begins with a selection of classical antiquities illustrating the couple's
earliest forays into collecting, including works from Egypt, Greece, Rome and the Middle
East. From the time of those acquisitions on, the Myers were driven by their shared
passion for art, which became an organizing principle for the rest of their lives. As their
experience and expertise grew, enhanced by their scholarly bent and numerous travels
throughout the world, they became irresistibly drawn to the art of Asia. Their collection
eventually focused on four principal areas, which constitute the main themes of the
exhibition.
"Costumes and Customs" presents an ensemble of sumptuous robes dating from the
16th through 19th centuries that illustrate several major chapters in the history of Asian
textile art. From China, where silk fabrics reflected the wearers' wealth and social
status, the collection features a rare complete scholar's robe and an imperial prince's
armor. Japan is represented by a range of kimonos, among the most elegant garments
in the world, as well as by luxurious Noh theater costumes and samurai attire adapted
for wearing armor. Central Asian textiles include a Tibetan dance outfit and prime
minister's jacket and flamboyantly colorful Ikat garments from Uzbekistan.
Complementing these costumes will be a selection of Japanese lacquerware and tea
ceremony implements, as well as accessories used in a Chinese scholar's studio.
"An Ocean of Porcelain" illustrates 500 years of blue-and-white porcelain production in
China through pieces that demonstrate a diverse range of forms and decoration. The
earliest piece in the Myers collection is a rare and unusual 14th-century Yuan dynasty
meiping vase. Trade with the Middle East and Islamic influence are evident in several
examples of 15th- and 16th-century Ming dynasty vessels. The fascination in Europe
with porcelain led to a thriving maritime commerce, first with the Portuguese in the
16th century and then with the Dutch in the 17th century. Forty years ago, the first
shipwreck with Chinese porcelain was found—a discovery that was soon followed by
increasingly well-documented underwater excavations. The Myers' collection of items
from a mid-17th century cargo vessel includes some of the best Transitional-period
porcelain ever recovered from the ocean floor.
The introduction of Buddhism can be considered one of the major events that defined
Asia, being both a spiritual and artistic revolution. "A Thousand Years of Buddhism"
traces the spread of the religion from its origins in northern India to China, Tibet, Korea
and Japan, with a superb selection of carved stone and wood images, metal sculptures
and paintings. The collection includes a significant number of Buddhist textiles such as
appliquéd, embroidered and patchwork thangkas, mandalas, banners and liturgical
garments. These transcendent works reveal that as each of these cultures embraced the
Buddhist faith, they created a religious art imbued with their own unique aesthetic
utilizing indigenous materials.
A rare and mysterious material, jade is regarded in China as the most precious of stones.
"The Magic of Jade" showcases one of the richest and most complete private collections
of archaic jade in the world, ranging from the Neolithic period to the Yuan dynasty (3000
BC–14th c. AD). Two objects particularly symbolic of the Neolithic period are the bi disc,
which may have been used as a funerary object to guide the spirit of the deceased to
heaven, and the cong cylinder, which is said to symbolize the earth and have religious
and ritual significance. The series of ritual blades with delicately beveled contours and
the finely carved pendants portraying legendary animals like the dragon and the
phoenix are examples of the stunning capacity of the jade carvers of the second
millennium BC. The humanism of the Han dynasty (206 BC–AD 220) is reflected in more
naturalistic figurative representations.
The astonishing array of outstanding works of art in the Myers Collection is testimony to
Asia's rich cultural and religious heritage and unique customs and offers a broad
panorama of Asian history in all its beauty and diversity.
The exhibition was curated by Jean-Paul Desroches, former chief curator of the Musée
des Arts Asiatiques Guimet, Paris, and senior curator of the French National Patrimony.
The exhibition is accompanied by a full-color catalogue, Two Americans in Paris: A Quest
for Asian Art, available for $60 in the Museum Shops. This exhibition is produced by
Pointe-à-Callière, Montréal Archaeology and History Complex, Montréal, Canada, in
partnership with Sam Myers. It is supported by a major grant from the Leo Potishman
Foundation, JP Morgan Chase, Trustee. Promotional support is provided by American
Airlines, the Fort Worth Star-Telegram and NBC5.
Kimbell Art Museum
The Kimbell Art Museum, owned and operated by the Kimbell Art Foundation, is
internationally renowned for both its collections and its architecture. The Kimbell's
collections range in period from antiquity to the 20th century and include European
masterpieces by artists such as Fra Angelico, Michelangelo, Caravaggio, Poussin,
Velázquez, Monet, Picasso and Matisse; important collections of Egyptian and classical
antiquities; and the art of Asia, Africa and the Ancient Americas.
The Museum's 1972 building, designed by the American architect Louis I. Kahn, is widely
regarded as one of the outstanding architectural achievements of the modern era. A
second building, designed by world-renowned Italian architect Renzo Piano, opened in
2013 and now provides space for special exhibitions, dedicated classrooms and a 289-
seat auditorium with excellent acoustics for music.
#
Media Contacts: 817-332-8451
Jessica Brandrup, ext. 241, or jbrandrup@kimbellmuseum.org
Claire Lukeman, ext. 248, or clukeman@kimbellmuseum.org
Images and further press information are available upon request or by visiting
www.kimbellart.org.
Admission to From the Lands of Asia: The Sam and Myrna Myers Collection is $14 for
adults, $12 for seniors and students, $10 for ages 6–11, and free for children under 6.
Admission is half-price all day on Tuesdays and after 5 p.m. on Fridays.
*Admission is always FREE to view the Museum's permanent collection.
Image: Nagaraja, Tibet, 15th century, gilt bronze. Photo by Thierry Ollivier
Visit the Kimbell Art Museum online at: kimbellart.org, Facebook.com/kimbellart and
Twitter.com/kimbellart
Kimbell Art Museum 3333 Camp Bowie Boulevard, Fort Worth, TX 76107
www.kimbellart.org
Kimbell Art Museum hours: Tuesdays–Thursday and Saturday, 10 a.m.–5 p.m.;
Friday, noon–8 p.m.; Sunday, noon–5 p.m.; closed Monday. For information, call
817-332-8451.
Follow Artists In This Show