IDENTITY Method: Degrees of Separation
Method: Degrees of Separation, the second of three IDENTITY exhibitions, highlights the art process with a special appreciation of historical methods within a voice of haptic ways of seeing.
Jul 1st – Aug 27th 2016
Seattle, 313 Occidental Avenue South
Map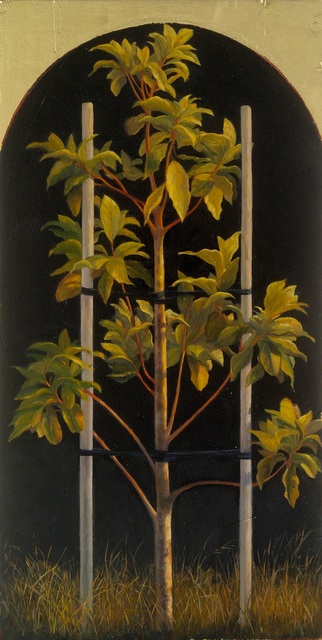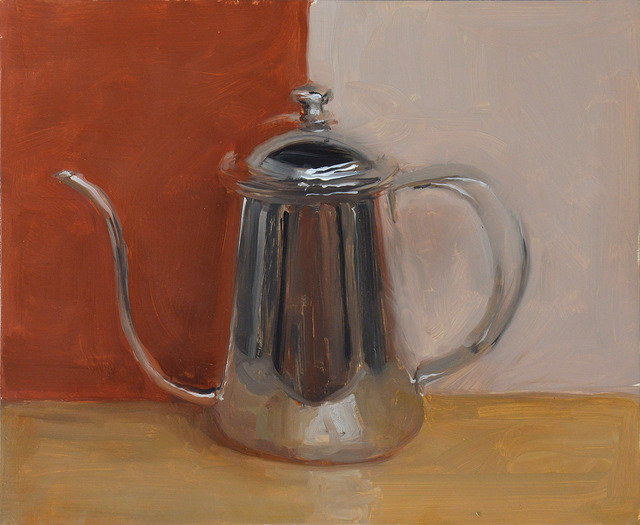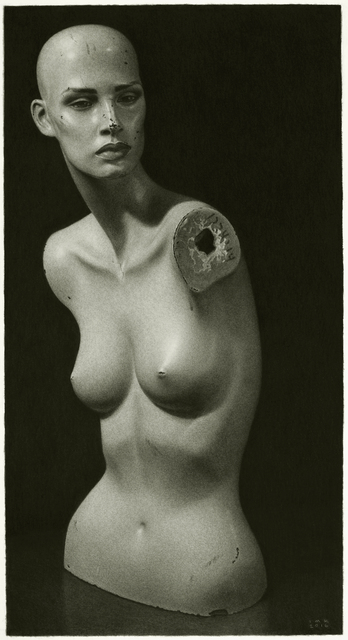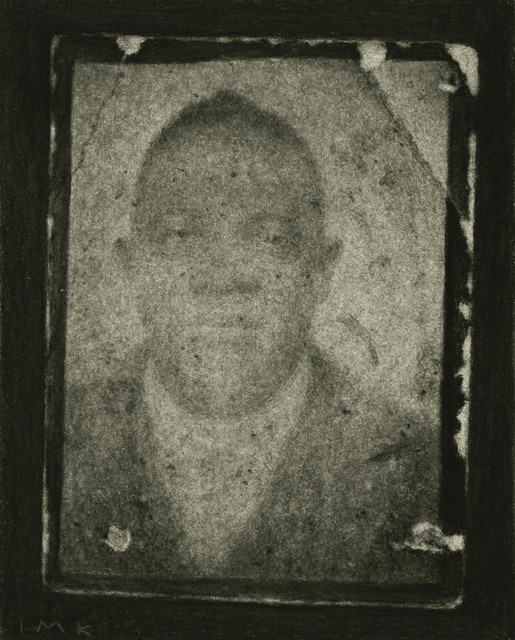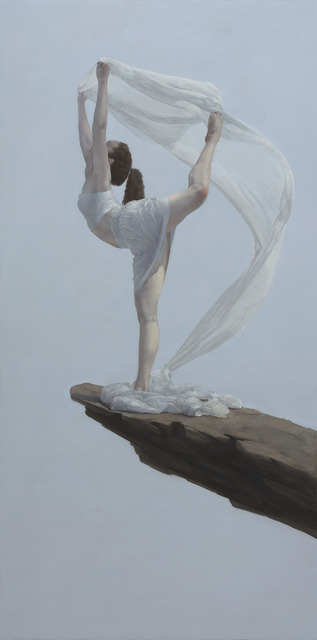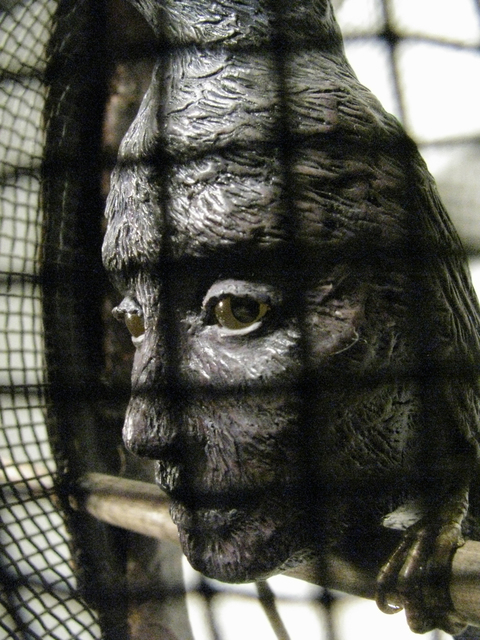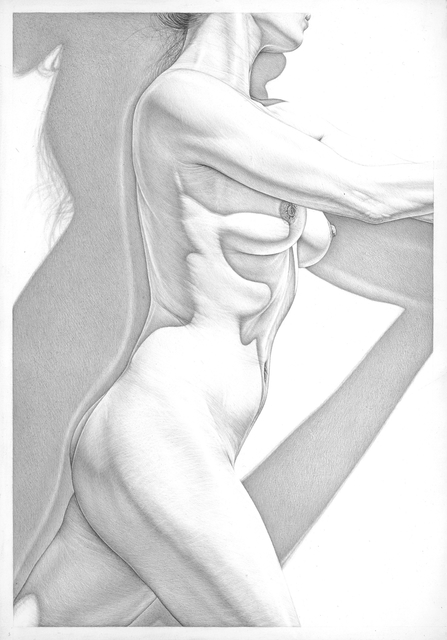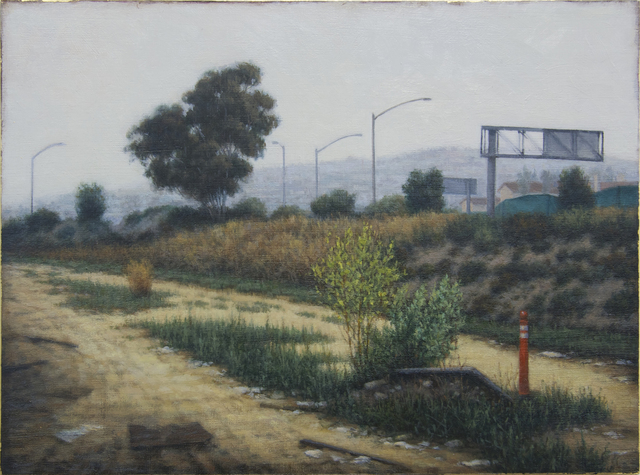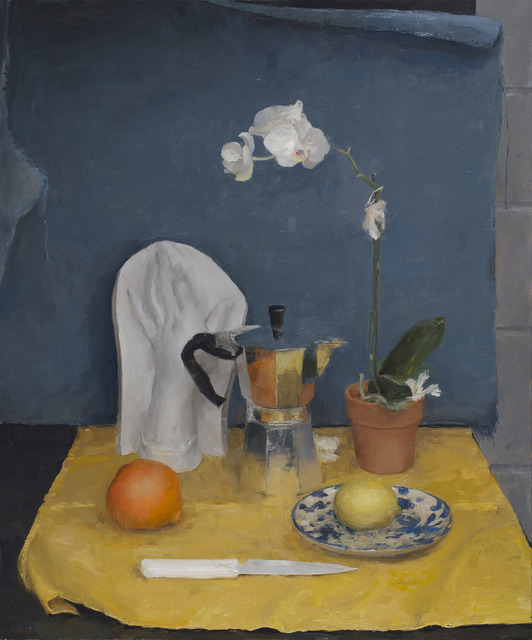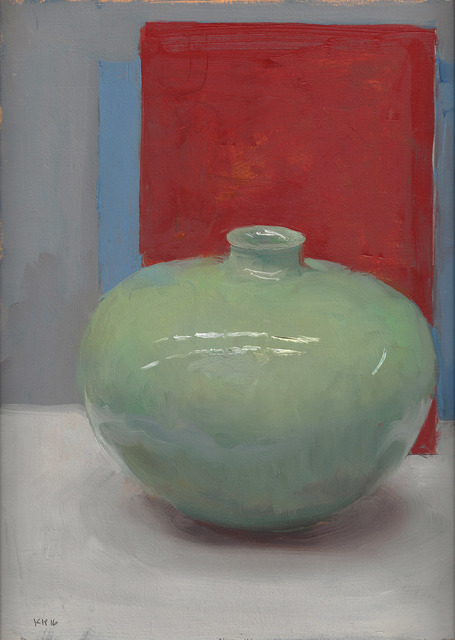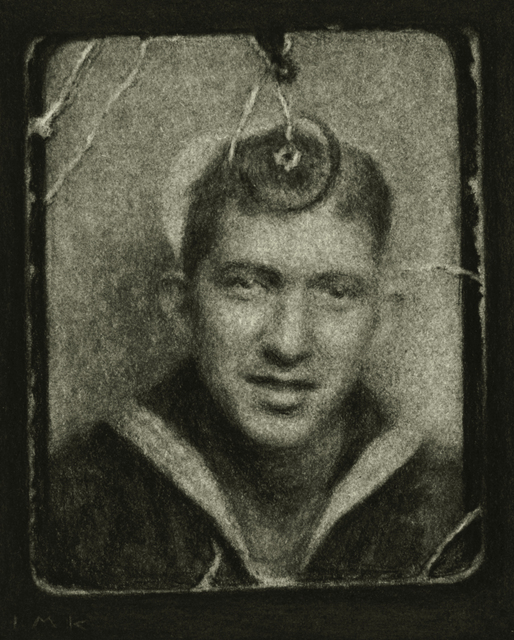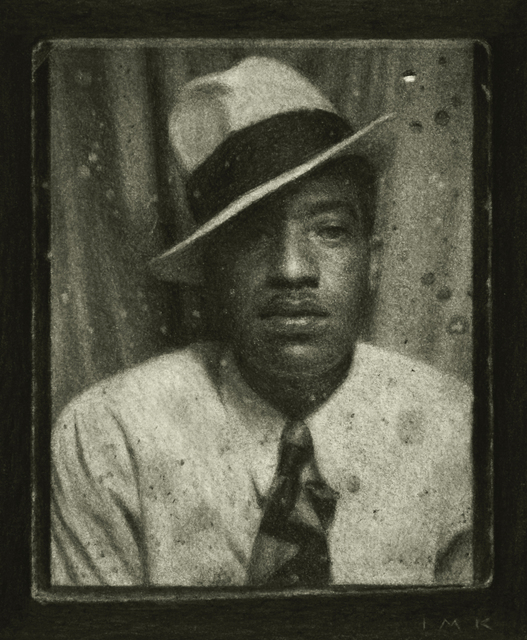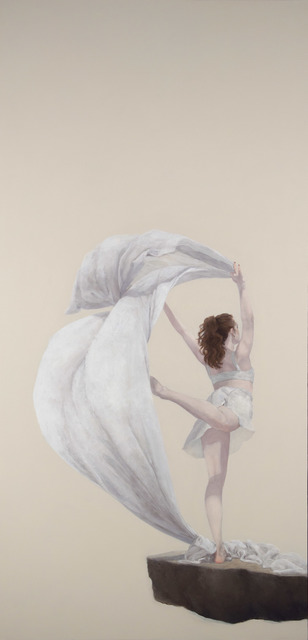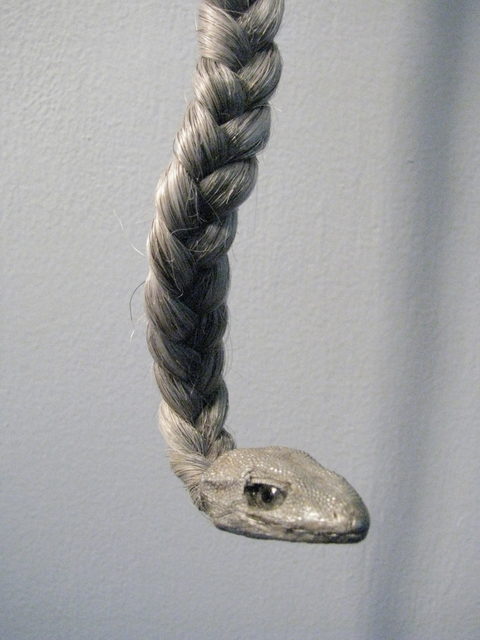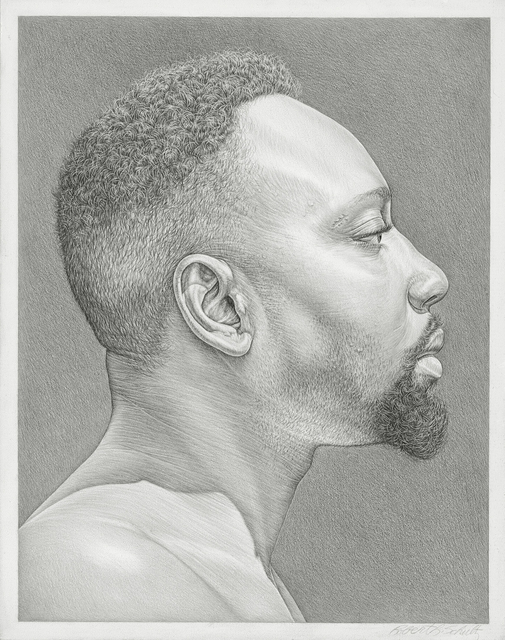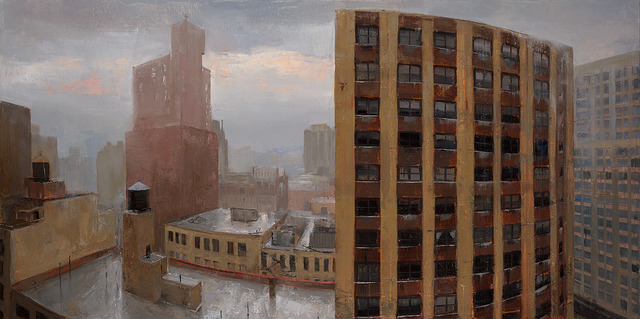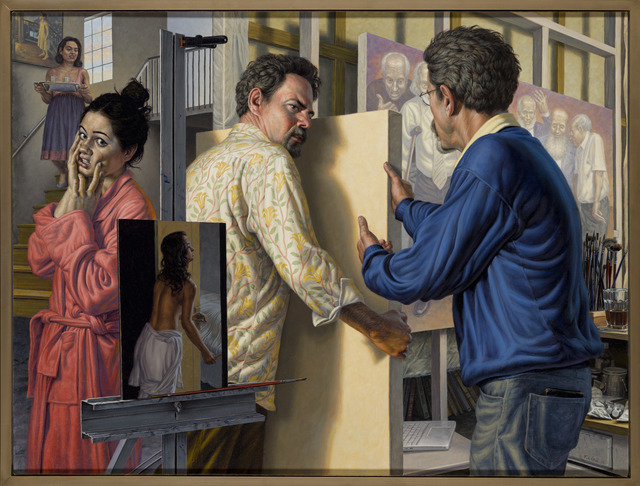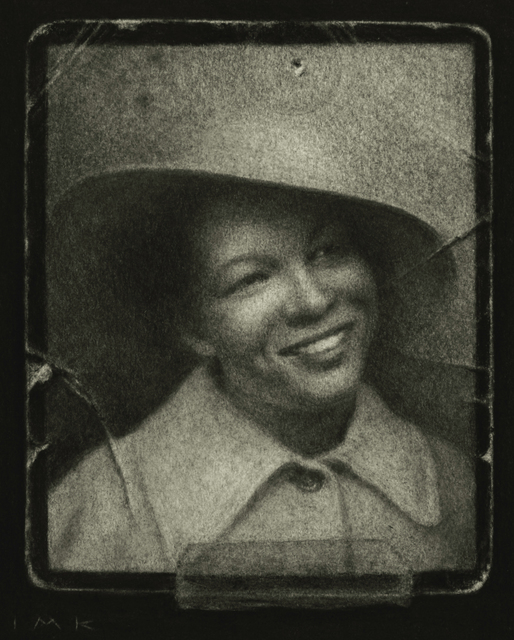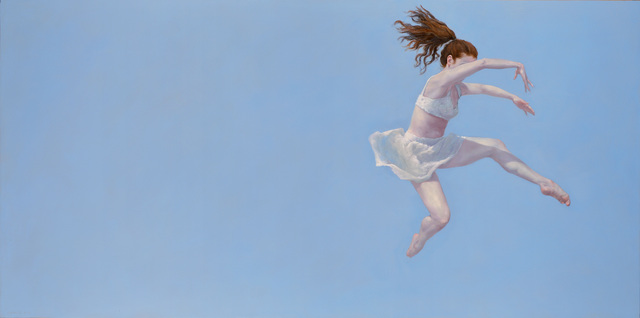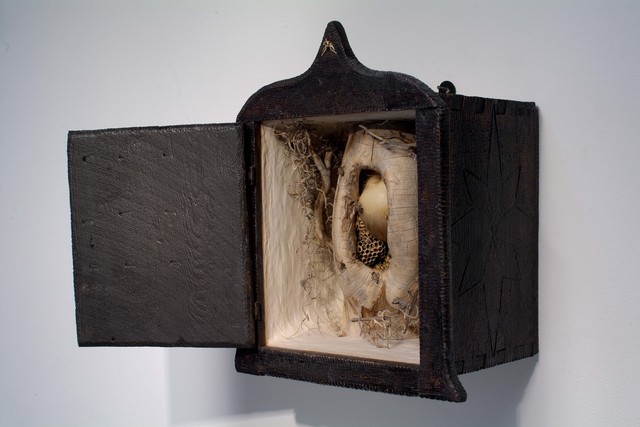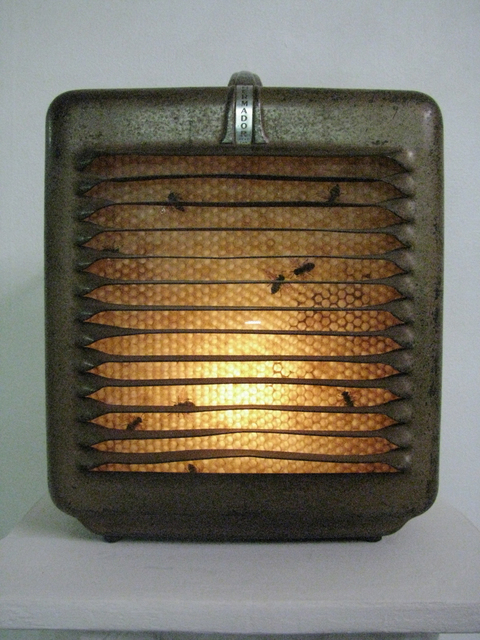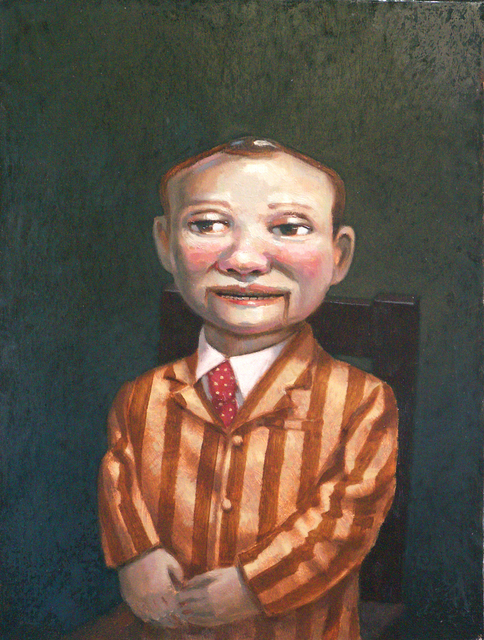 Press Release
IDENTITY Method: Degrees of Separation
Featuring work by Darlene Campbell, Kenny Harris, F. Scott Hess, Ira Korman, Judy Nimtz, Sarah Perry, Robert Schultz, and Peter Zokosky.
The exhibition is curated by Eleana Del Rio.
Exhibition Dates: July 7 – August 27, 2016
Opening: First Thursday, July 7, 6 – 8 pm
New Gallery Hours: Tuesday – Saturday, 10 am – 5:30 pm
FOR FURTHER INFORMATION OR PHOTOS:
Method: Degrees of Separation, the second of three IDENTITY exhibitions, highlights the art process with a special appreciation of historical methods within a voice of haptic ways of seeing. The featured artists come from various points of view—conceptually, pictorially, and aesthetically—yet collectively they share a deep dedication to creating artwork by way of a traditional method. In curator Eleana Del Rio's words "Tradition by way of 'method' – stated loosely - is the exhibition's topic."
In this day and age, the appreciation of traditional techniques in art making are being challenged as never before. The expanding world of technology and telecommunications so vigorously embraced by the public has changed the way we see and appreciate art. Personal expression has become as simple as a press of the button on our phone. We all create, manipulate, cut, paste, embellish, and filter in order to produce pleasing as well as visually convincing images.
These days we may better comprehend how a CGI'd visual image on a screen is constructed, than how an artist creates an original painting or drawing to say nothing of recognizing and appreciating the "uniqueness" of that artwork. The technological world of mass-produced imagery often leaves little opportunity to engage the question about what is an original, a one-of-a-kind artwork.
In Ways of Seeing, John Berger writes about how what we see is determined by what we know. It is the curator's intention to engage viewers with the selected artworks in a way that may be unfamiliar.
Del Rio says, "I often try to set my personal reset button when viewing art. It is too easy, to peruse at a glance, scroll or scan. Often with concerted effort, I stop myself long enough to fully engage with a single piece of artwork, sometimes forcing myself to ask: 'Is this a drawing? Where did the artist make his first mark? First brush stroke? How was that object formed? What is it made of?' In asking these questions, I often experience a deeper appreciation for the art."
The installation includes drawings in pencil, silverpoint, and carbon pencil; painting with a brush in oil paint and egg/oil tempera; sculpture by way of hand molding material such as clay, wood, natural and manmade materials. These are all traditional applications with one degree of separation
Darlene Campbell, F. Scott Hess, Kenny Harris, Ira Korman, Judy Nimtz, Sarah Perry, Robert Schultz, and Peter Zokosky are all longtime KDR artists who work within a more traditional framework, a signature component of the gallery program. They have chosen to study traditional technique extensively and make central to the foundation of their work the basic principles of linear perspective, layering of pigments, and sculptural processes that are hallmarks of the Western art tradition. The content of the work varies; the connecting thread is the shared approach, which has the weight of history behind it, and focuses on what the individual artist sees and knows.
Darlene Campbell (b. 1957)
Laguna Beach artist Darlene Campbell has been exhibiting with KDR since 1997. Since 1986 her intimate landscape paintings have been featured in exhibitions at numerous public venues including the Nevada Museum of Art, San Jose Museum of Art, Loyola Marymount University, University of Redlands, the Laguna Art Museum, the Riverside Art Museum, Barnsdall Art Park, and the Frye Art Museum (Seattle). Campbell's landscape paintings are metaphors for time, change, and impermanence. The artist states: "The landscape and our surroundings are never static. They are always dynamic - breaking down and growing simultaneously. Changes in our physical world, both organic and those created by humans, are narratives that reveal ongoing stories of the passage of time."
The paintings featured in IDENTITY represent new work from the studio in addition to a sampling of work dating back to 2010.
Kenny Harris (b. 1974)
Los Angeles artist Kenny Harris has exhibited with KDR since 2009. Raised in the San Francisco Bay area, he received his BA in Fine Art from Colorado College in Colorado Springs and also studied at the Charles Cecil Studios in Florence, Italy, and the Art Students League in New York under Frank Mason. Nineteen years after completing his undergraduate degree and with many years of teaching art and exhibiting as a professional artist, Harris is currently an MFA candidate at the Laguna College of Art and Design in Laguna, California. His work has been featured in fifteen solo exhibitions in Los Angeles and New York.
Kenny Harris's interest in the intrinsic qualities that make a place unique is the impetus for his work and has inspired his travels throughout the world including extensive treks through South America, Europe, Cuba, China and Turkey. Harris expertly captures the mood of the places he visits in his portrayals of city and landscape, architecture and light. His rich palette and impasto-laden surfaces reflect a deep love of the Dutch and Italian Masters. Both technique and subject matter have become Harris's signature, one he has perfected over the years.
The IDENTITY exhibition will feature new still life paintings completed during Harris's first year as an MFA candidate and a sampling of plein air work from his most recent European trip.
F. Scott Hess (b. 1955)
F. Scott Hess is a longtime Los Angeles artist. He attended the Academy of Fine Arts in Vienna, Austria, and Lawrence University in Appleton, Wisconsin, earning a BSA from the University of Wisconsin in 1977. His work is in the collections of the Los Angeles County Museum of Art, The
Oakland Museum of California, the Orange County Museum of Art, The Smithsonian Institute, the San Jose Museum of Art, the Boise Art Museum, the Laguna Art Museum and the Long Beach Museum of Art. He is a recipient of a National Endowment for the Arts Visual Fellowship and a J. Paul Getty Museum Individual Artist's Fellowship. F. Scott Hess, a comprehensive monograph, was published in 2014. Hess has exhibited with KDR since 1998 and currently teaches at the Laguna College of Art and Design.
The paintings featured in IDENTITY represent a sampling of recent work in oil and egg/oil tempera. In addition to rich visual narratives, Hess packs his paintings with references to art history, literature, global cultures, and his many travels. Those experiences combined with his adept storytelling and masterful painting technique all collide and dazzle.
Ira Korman (b. 1962)
KDR has represented Ira Korman since 1993. Originally from New York, Korman now lives and works in Los Angeles. His drawings have been featured in twelve solo exhibitions in Los Angeles, Austria, and Germany as well as numerous group exhibitions since 1986.
Korman's new series of drawings, which he calls Memento Mori are renderings of found photo-booth portraits, and is a continuation of themes he has explored in previous work: the unrelenting passage of time and fleeting nature of life. They are "Memento Mori", visual reminders of our mortality. Several of Korman's Memento Mori portraits will be included in the IDENTITY exhibition.
Judy Nimtz (b. 1973)
Judy Nimtz was born in Taiwan and raised on the island of O'ahu in Hawai'i. After completion of her MFA in 2008 from Laguna College of Art and Design, Judy made Southern California her home. She has been exhibiting with KDR since 2010.
Nimtz is known stylistically for paintings of solitary, contemplative figures often set in outdoor environs. Aiming to achieve a "quiet, introspective" mood, Nimtz thoughtfully stages her models in bright sunlight on lava rocks under the ultra blue sky of her native Hawai'i. With their cool, marble-like flesh and graceful poses, Nimtz's figures reference the genre of 19th century society portraiture and the Pre-Raphaelites. Each piece focuses on the strength of its subject – a figure commanding rather than isolated by the surrounding space. During an undergraduate study abroad in Italy, Nimtz spent time in Venice, Florence, and Rome and was fascinated with the presentation of solitary saints and patrons in 13th c. altarpieces. She would later echo those spatial constructs in her own work, controlling the space by containing her figures in extreme vertical or horizontal formats.
The work featured in IDENTITY will debut a selection of new figurative paintings from the studio.
Sarah Perry (b.1956)
Sarah Perry has been exhibiting her sculptures professionally since 1983. She has had four solo exhibitions at Koplin Del Rio, beginning in 1992. Perry has been in over 150 shows including fifteen solo exhibits and a retrospective at the Armory Center for the Arts in Pasadena, CA. In addition, she has been the recipient of numerous awards and fellowships. Perry's unusual home/studio is the destination of many art tour groups in the high desert of California.
A constant observer and appreciator of all manner of life forms and their patterns, Perry is particularly fascinated by what is fundamental and often overlooked. Whether Perry is studying the mesmerizing path of a honeybee or the ordinary task of turning on a home faucet, her imagination opens a world of limitless visual possibilities. Each enigmatic sculpture is a stepping-stone along a path of discovery.
The works featured in IDENTITY include sculptures meticulously crafted of familiar man-made and natural materials that Perry finds, fabricates, or reinvents —for example handmade bees busy at work within a vintage Thermador heater or poking through an electrical outlet. Her technical skill at combining unusual materials and her distinct visual language along with her tireless exploration of the universe, both terrestrial and celestial, shape Perry's work and vision.
Robert Schultz (b. 1953)
KDR has represented the drawings of Robert Schultz since 1990. Schultz was born in Iowa and grew up in Madison, Wisconsin. He received his BA and MFA from the University of Wisconsin and currently teaches at Madison College. Schultz's work has been exhibited nationally and is included in many public collections including the Art Institute of Chicago, the Arkansas Arts Center, The Boise Art Museum, The Chrysler Museum of Art, the Contemporary Museum of Art in Honolulu, and the Philadelphia Museum of Art among others.
The works included in IDENTITY are silverpoint drawings that have an iridescent quality that complements Schultz's technique. These drawings are a particular challenge due to the unforgiving nature of this old master medium, each mark with the silver stylus is permanent and tonal shifts must be carefully executed.
Schultz's signature technique and attention to detail seemingly go beyond the ability of the human eye to capture information. His drawings speak not only of his uncompromising diligence, but also capture his passion for working from the live model and his deep connection with each individual subject.
Peter Zokosky (b. 1957)
Peter Zokosky lives and works in Long Beach, CA. He earned his BA from the University of California in Riverside and his MFA from Otis Art Institute in Los Angeles. Koplin Del Rio has represented his work since 1997. Zokosky's work has been exhibited both nationally and internationally with pieces placed in many prominent collections including the Long Beach Museum of Art; The Anderson Museum of Contemporary Art, Roswell, NM; Eli Broad Family Foundation, Santa Monica, CA; Chemical Bank of New York; and most recently the Masterworks Museum of Bermuda Art, Bermuda. Zokosky is also a regular guest instructor for the Drawing From the Masters series at The Getty Center in Los Angeles. He is the Chair of the MFA Program in Drawing + Painting at Laguna College of Art and Design.
Zokosky's paintings embody the same sense of reverence found in historic portraits of kings, archbishops, and princes. In past installations, he painted distinguished primate portraits with the sensitivity and fondness due distant relatives and imbued them with unique characteristics and formidable self-determination. In his current work Zokosky continues to explore subjects who have much potential and no autonomy—his ventriloquist figures express a nascent identity and seek a sort of completion from the viewer. These paintings are juxtaposed with traditional portrait paintings from recent live model sessions in the studio.
For more information or images, please contact Kimberly Clark at kimberly@koplindelrio.com
Follow Artists In This Show