SECRET SURFACE – Where meaning materializes
Departing from the traditional coordinates of the occidental world-view, the exhibition asks where –  and more importantly, how –  meaning may materialize.
Feb 14th – May 1st 2016
Berlin, Auguststrasse 69, D-10117 (Mitte)
Map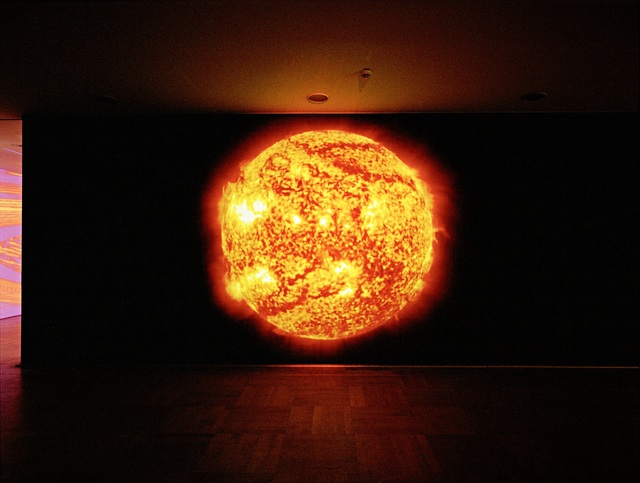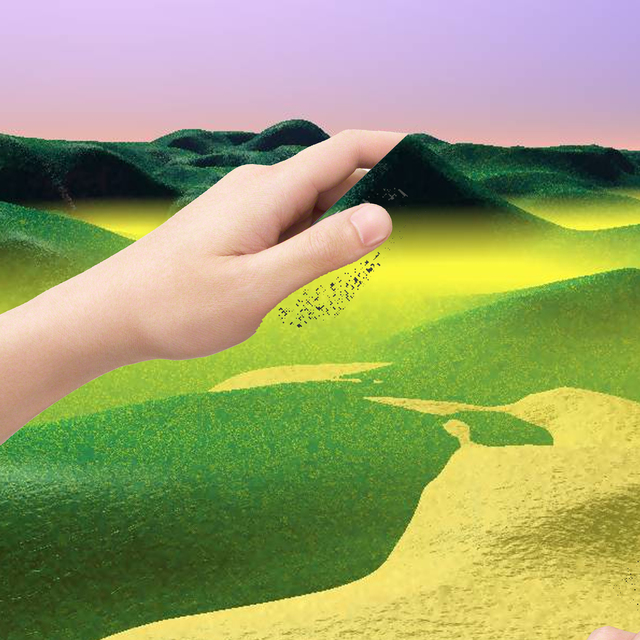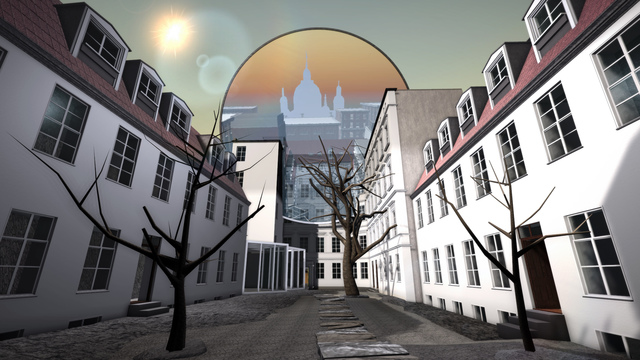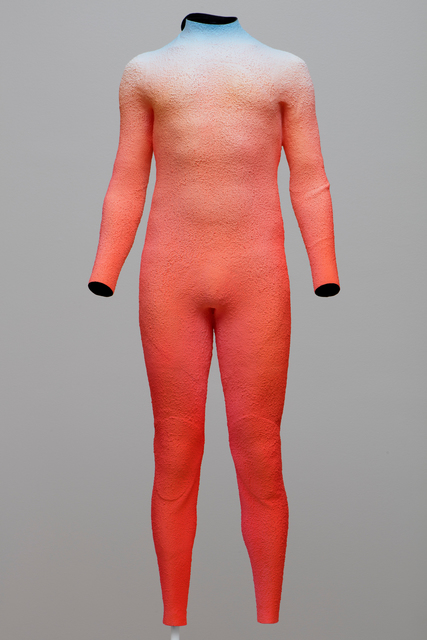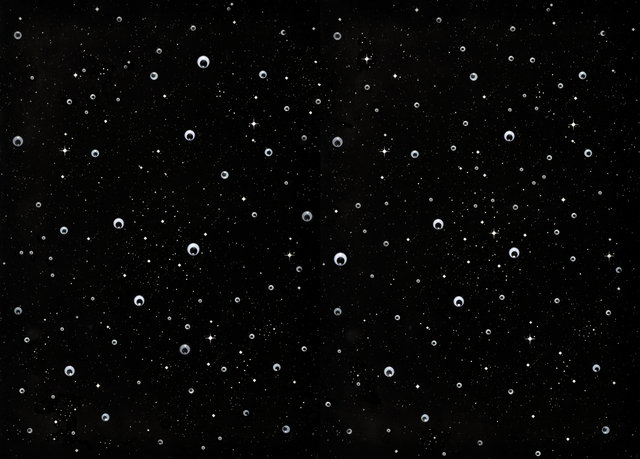 Press Release
PRESS RELEASE
SECRET SURFACE
WHERE MEANING MATERIALIZES
Group exhibition
14.2.–1.5.16
Press tour: Friday, 12.2.16, 11 h
Opening: Saturday, 13.2.16, 17–22 h
Our occidental world view and accordingly its culture are implicitly founded on the idea of a "beyond" – the horizon and what may lie beyond it, the infinity of the universe and, ultimately, death – that is opposed to the commonplace. This idea gives human existence a direction, and promises fulfillment or completeness. This is why we associate meaning with depth and tend to implicitly devalue the surface: people and things lacking complexity and intensity are superficial.
SECRET SURFACE. WHERE MEANING MATERIALIZES reverses this logic, and presents contemporary works by artists that do not set up any kind of spiritual afterworld alongside unsatisfactory reality, but conceive of emptiness as a driving force in itself. Against this background, the works in this group exhibition examine whether – and how – meaning is brought about without recourse to metaphysical explanatory models.
The show is divided into four parts, each of which looks at recurring motifs from different thematic perspectives. On the ground floor, the prolog Secret of the Surface introduces the subject matter and demonstrates that surfaces appear seductive because they can never be completely experienced visually. Material only becomes visible when light defracts on its surface – and the wish to touch thus arises. For example, Anna Barham's video installation -52NTHJT3K8 (2015) deals with the fascination of an exceptional surface: the "seeing" and "communicating" skin of a squid, which responds to light and touch even after the animal's death. In Beth Collar's video ISLAND OF THE DEAD (2014) the well-known Romantic topos brings about a dissolution of the temporal and spatial distance between present and afterworld by practically unbearable repetition.
In the exhibition hall, the first chapter Beneath the Firmament takes as its starting point a literary image from D.H. Lawrence, which describes the universe as a man-made shield intended to protect us from sinking into chaos. The artworks presented here address this shield explicitly, and are devoted to the physical and material reality of the universe, its attractive force and impermanence. Katharina Sieverding's projection DIE SONNE UM MITTERNACHT SCHAUEN, SDO/NASA [Looking at the Sun at Midnight] (2011–12) uses high-resolution NASA images to bring the surface of the sun seductively close without doing away with its mystery, while Andy Holden's wall installation OBSESSION (2016) looks back at the viewer with countless eyes from the starlit sky.
The chapter World as Surface probes various concepts of relationship to the world. The Chinese artist Ying Miao, for example, links the technology cult around products like the iPhone or iPad to people's yearning for a spiritual dimension. Against the background of the media-defined or virtual realm of experience (with the screen as its negotiator), the works in this chapter uncover the strategies of commodity fetishism, body fixation, and the celebrity cult as ways of dealing with and appropriating our surrounding reality – and expose their boundaries.
The last chapter, Modes of Subjectification, explores forms of encountering oneself and others not based on a fixed identity. The positions brought together here evade the capitalist imperative of autonomous self-fulfillment or orbit around it playfully. They adopt existing cultural and social formats like the Hollywood film, the talk show or the sex chat. While the figure of the surfer is strengthened as a characteristic user of existing surfaces in works by Reena Spaulings and Philipp Lachenmann, Frances Stark's video installation NOTHING IS ENOUGH (2012) shows that in language, closeness and touch are not expressed outside of hackneyed generalities, but that these formulas in fact facilitate encounters between people. The works in this chapter perceive of the social norm as a surface from which an individual may more successfully gain opportunities for action through appropriation and varying repetition than through distinction.
The exhibition is curated by Ellen Blumenstein and will be accompanied by a program of performances during the running time of the exhibition and on Gallery Weekend Berlin (29.4.–1.5.16), devised by the curators Catherine Wood and Adela Yawitz. The project is based on joint research by Ellen Blumenstein and Catherine Wood.
With contributions by niv Acosta, Auto Italia (Kate Cooper, Marianne Forrest, Andrew Kerton, and Jess Wiesner), Trisha Baga, Anna Barham, Eduardo Basualdo, Viktoria Binschtok, Gwenneth Boelens, Beth Collar, Hollis Frampton, Spiros Hadjidjanos, Andy Holden, Alex Israel, Philipp Lachenmann, Mark Leckey, Lawrence Lek, Ying Miao, Philippe Parreno, Elizabeth Price, Naufus Ramírez-Figueroa, Emily Roysdon, Georgia Sagri, Prem Sahib, Nora Schultz, Katharina Sieverding, Reena Spaulings, Patrick Staff and Cara Tolmie, Philipp Timischl, Frances Stark, and Martijn in 't Veld.
SECRET SURFACE. WHERE MEANING MATERIALIZES is funded by the Kulturstiftung des Bundes (German Federal Cultural Foundation). With additional support of the Senate Chancellery – Cultural Affairs and the British Council.
Follow Artists In This Show