La Sierra Artist Residency
PULSE Miami Beach 2016
Paintings by Miami based artist Brandon Opalka & Christian Curiel inspired by their experiences at our Artist Residency program.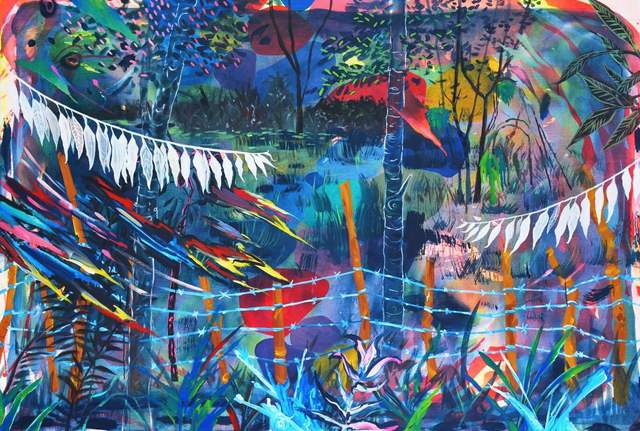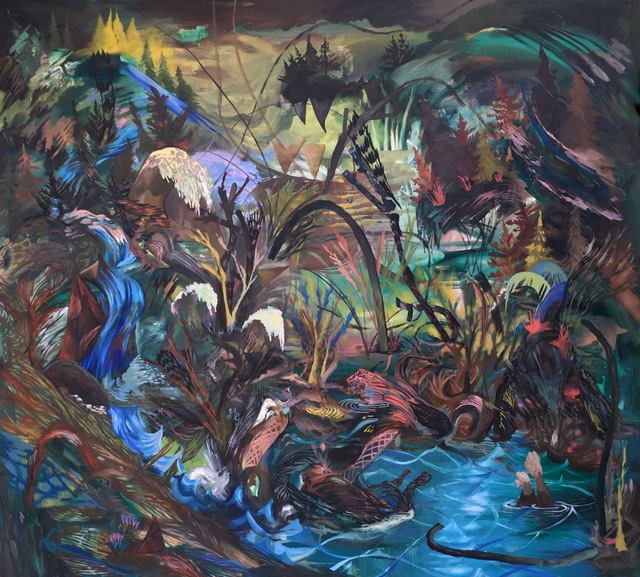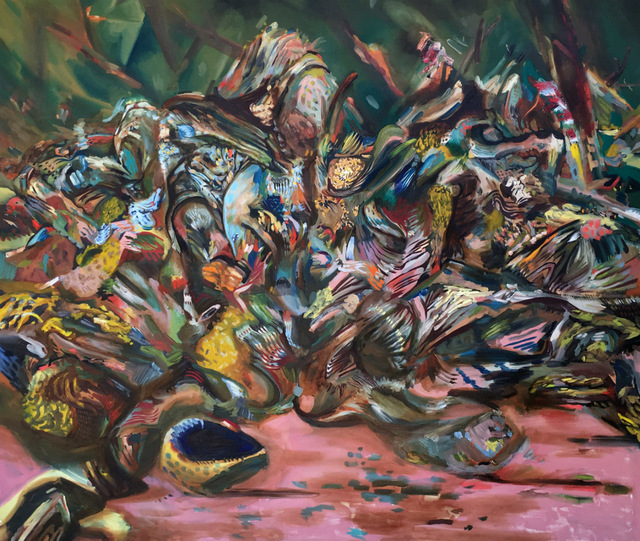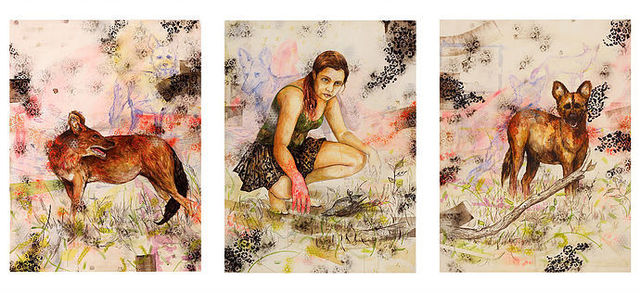 Press Release
Introducing La Sierra Artist Residency
Cultivating Art and Ideas in the Caribbean
Independent Curator Nina Arias Establishes La Sierra Artist Residency Program to Support Artists and Foster Cultural Exchange
Introducing La Sierra Artist Residency. In order for artists to make truly relevant works that reflect - and challenge - their time and place, they occasionally require some detachment from the daily vicissitudes of their lives. Unfettered time and space, a temporary escape from everyday responsibilities allows artists to create from a more focused and holistic vantage point. With distance, they are able to fuse their inner vision with the larger, complex state of contemporary life and make a dynamic artistic contribution to the broader conversation. Responding to new and fertile surroundings can re-charge creative energies and open up new artistic pathways that will reverberate for years.
WHAT
Independent curator Nina Arias has launched a new haven for this brand of artistic re-charge in a location where the lush tropical landscape converges with a supportive spirit. A passionate supporter of artists and their ideas, Arias has presented cutting edge exhibitions at galleries and alternative spaces in South Florida's emerging art and design districts. By founding La Sierra Artist Residency, Arias expands her program of inspiring the production of artists, helping develop their careers and harnessing their unique capacity to make change in the world locally and internationally.
Announcing a new artist Residency Program on Colombia's Caribbean Coast. La Sierra Artist Residency brings art and nature together to inspire new works of art and to generate dynamic ideas around its core values of creativity, sustainability, cultural exchange and wellness. All visual, musical, literary artists are welcome, as well as those working in architecture, design and permaculture. By supporting the work of artists, writers, designers and thought leaders in these areas, La Sierra Artist Residency dedicates itself to changing lives in Colombia and beyond.
La Sierra programming includes an artist residency, educational initiatives, projects in partnership with international cultural organizations, and more. From its base on the Caribbean coast of Colombia, La Sierra Artist Residency is a nexus for cultural production and activities in Latin America, the Caribbean and the United States.
WHERE
La Sierra takes its name from its unique location on the Caribbean Sea in the foothills of the Sierra Nevada de Santa Marta in northern Colombia, South America. Here you will find the highest coastal mountain range in the world, with peaks of 5,700 mts (18,700 ft) above sea level only 42km away from the sea. The sharp contrast in elevation cultivates an incredible bio- diversity. Every ecosystem that exists on earth thrives in the Sierra Nevada Mountains, hence it indigenous name - "The Heart of the World."
APPLY
Designed to host one artist at a time to ensure privacy and focus, La Sierra offers one-month residencies, which include free, private accommodations with adjacent studio space, affordable meal plans and practical support. WiFi internet is available in the studio and grounds.
La Sierra is currently accepting applications and deadline is December 15, 2016. To apply, visit www.lasierraartistresidency.org
FUNDRAISER
La Sierra announces its first fundraising initiative: a crowd-funding campaign (Kick starter video) and general appeal to raise funds for La Sierra's studio building. A sustainably designed live/work studio space for artists will also serve as a space for them to engage the community residents from the nearby jungle villages. Andrew Ferentinos, an architect graduated from Cooper Union & MIT has been retained to design this structure.
For more info on La Sierra Artist Residency's programming
Contact: Nina Arias
info@lasierraartistresidency.org
Follow Artists In This Show