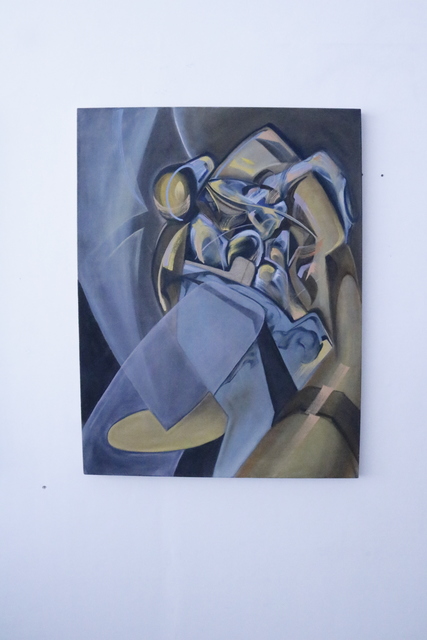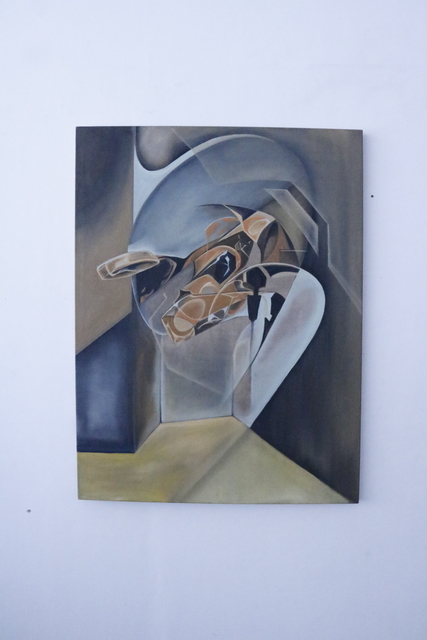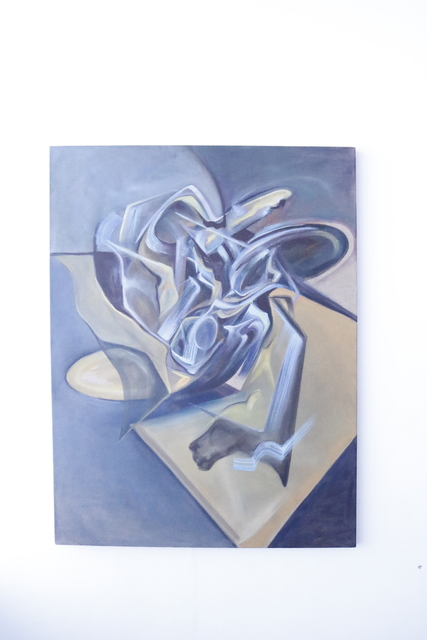 Press Release
For her first solo exhibition at Kensington & Chelsea's Art Weekend, On Being, the British artist and writer Georgie Wilkin shows a series of new works centred around the exploration of the subconscious and our instinctive unease about the unknown. Not afraid to address the darker shadows of life and living, Wilkin's works often use the medium and process of making as a progressive manifestation of subliminal and visceral will. For On Being, she works to discuss these themes in detail.
On first impression these works seem almost incomprehensibly abstract, a complex web of intersecting line and colour; further inspection however reveals that all is not what we first see. The artist creates a palimpsest of the human as in life, with all its complexities and obscurity.
Wilkin has reverted back to the mediums of plaster and oil on canvas in order to accentuate the focus on what we see, ascending downwards toward a concentrated experience of being. But these intellectual cravings for coherence and structure are consistently denied, the images never completing what we as humans want to understand and make sense of. The resulting paintings not only hold a dynamism and vitality, but allude to the presence of time and instinct within the layers. Working on all canvases in quick succession, the artist imbues each with an energy which shifts and transforms over time.
Wilkin uses the art-form as an exposé on the subconscious and preconscious mind that dwells in us all. By denying the viewer a narrative or tangible image, the artist is in fact opening up a space for contemplation beyond rational or conscious understanding. In a world where certainty and expertise are prized so highly - not only in the public sphere but also within our own sense of selves - these works break free of concrete understanding, revelling in their state of in-between. Consequently, On Being instigates an open-ended conversation where the only thing that is certain is the certainty of the unknown.
Follow Artists In This Show