identity
Oliver Czarnetta was in a flea market when he found a box with old photos of a family from the 50s, 60s and 70s in the German Democratic Republic. Garrudo, Yamaguchi and Czarnetta bring up, taking this group of photos as a basis, different ideas about the concept of identity.
Jan 21st – Mar 4th 2017
Madrid, Artepaso S.L. (B84628957) Bárbara de Braganza, 10
Map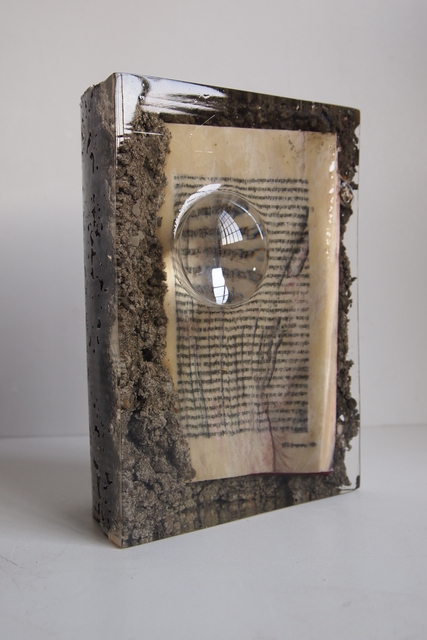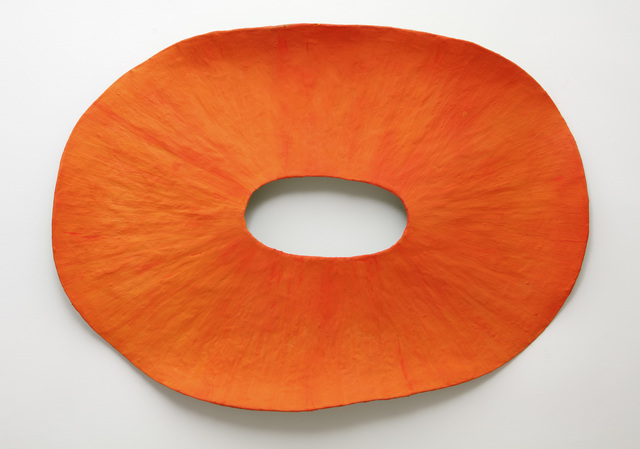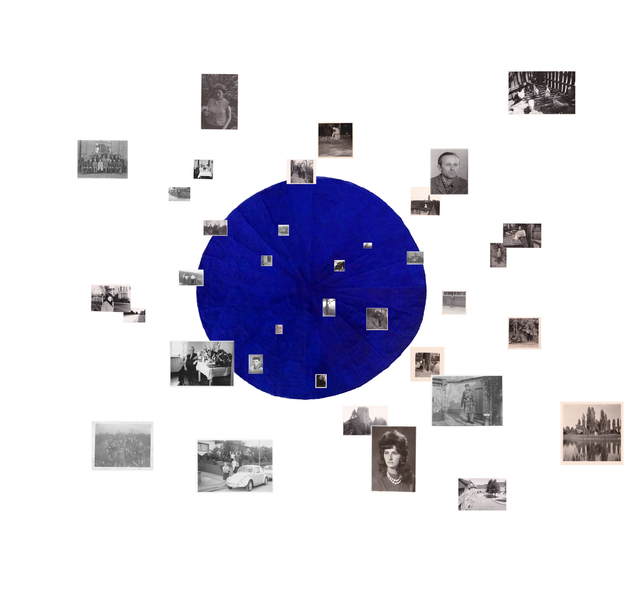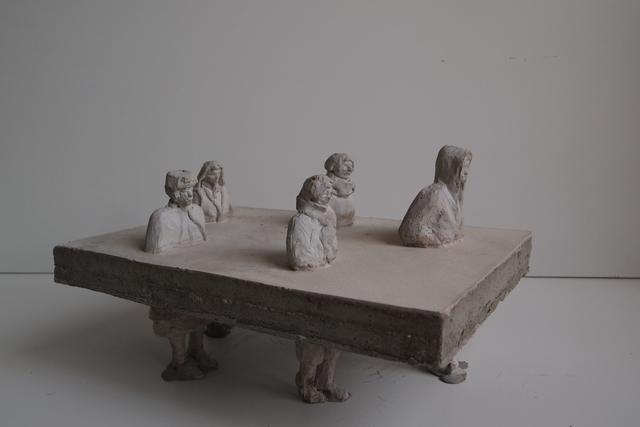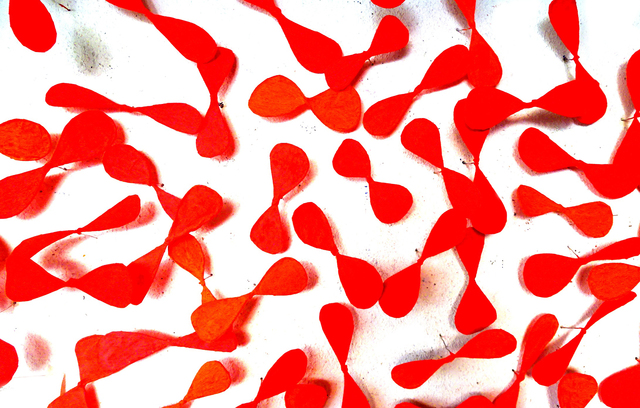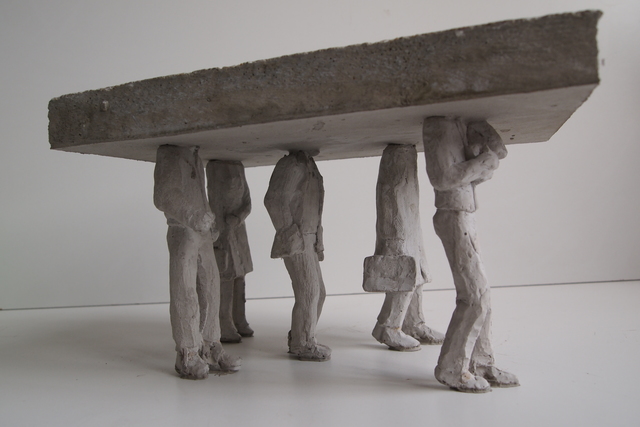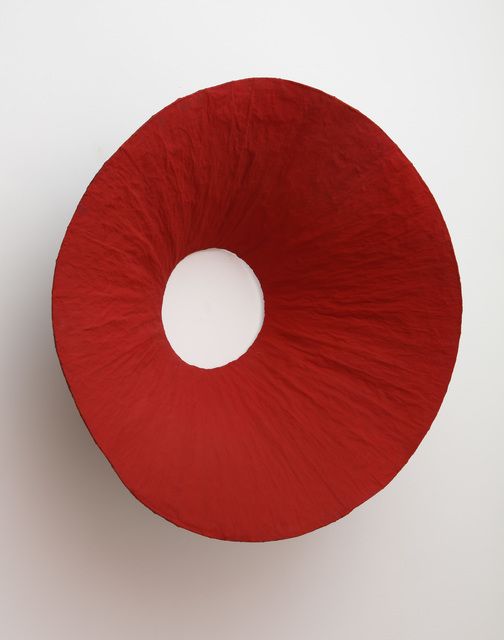 Press Release
Identity
In tumultuous times where we live traumatic experiences, we feel how the foundations of our identity are shaking before an evident change.
And I mean both individual identity and the identity that transforms human race into unity.
It is probably part of the so-called life-cycle, of the evolution of the species, of climate change, of the crisis, of the unbalanced distribution of world's resources, of religious and non-religious wars, of existential doubts, of the change of personal relationships, of the emergence of new sexual identities, of the doubtful sustainability of the political and social systems that rule the world, it is surely consequence of a little bit of everything. And, what is also true is that it is the speed of the technological progress the one that has accelerated this process of change that we were used to live more gradually.
We are short of time for reflection.
Let's think about it.
Oliver Czarnetta was walking around a flea market when he found a box with old photos from the 50s, 60s and 70s. They were images that reflect the life of a family in the German Democratic Republic. On the back of some of them appeared certain details. He inspected them meticulously with a magnifying glass and he hung them on a wall, giving them an order.
Claudio Garrudo, Toshiro Yamaguchi and Oliver Czarnetta bring up, taking this group of photos as a basis, different ideas about the concept of identity.
Thus, the three artists approach in a totally independent way, from different disciplines –sculpture, photography and painting– to the same premise, stimulated by that group of images on which this project is built.
This way, a profound meditation emerges about the basic concepts that define our personality and our relationship with others and the environment that surrounds us. The individual identity, the social identity, our relationship with the passage of time, the ego, the Ku (Japanese concept of everything and nothing), the Big Black Nothing, the historiography, the fragmentary identity…
Psychology defines self-concept, the ego, as a same concept created by two different identities: personal and social. The first one is determined by specific characteristics of each one of us. Characteristics that describe us in an impartial way – details such as sex, height, weight, etc, linked to a system of own values-, meaning, it is everything that defines us as individuals. The second is acquired by belonging to a family and a social group; therefore, we have as many social identities as groups to which we belong.
This double composition of identity turns it into a dynamic structure whose basis is the ability of each one to keep feeling oneself through continuous internal and external changes.
This is no more than a simple draft of a matter that deserves a profound debate. This exhibition contemplates different points of view that could lay the foundations for this debate.
Thus, Oliver Czarnetta proposes us a work based on these lines of personal identification, oneself, the other, others; represented in Many one man, in which he reflects the direction taken by our identity.
He adds Ecogramas to play with the fact that our 'hidden ego', that ego so obvious in front of our eyes that we don't feel it every day-after each image there is a hidden person, that one that takes the photography.
And he completes his proposal with Focus, a series that recreates a concept inspired by Lethe – one of the rivers of the Hades whose waters had an effect of absolute oblivion on those who drank them. We are not a fixed concept in the course of time, perhaps it is more accurate to say that it seems that time is a continuous element through which we move. Concluding that somehow we are aware of identity because we have memory, and without it the own recognition would be impossible.
Claudio Garrudo finds interesting the concept of fragmentary identity. Starting from a basic element as are the fingerprints that symbolize that part of the personal identity which is perennial, immutable, diverse and original, he tries to show us his work in which he will move them to a large scale without confess it. Under this premise Garrudo presents us an interesting dialogue between the invariability of his character and the variability of the identity we suffer throughout time. His intention is to reserve the viewer the opportunity to create his own story through his photographs.
Toshiro Yamaguchi brings us closer to a work that starts from the Japanese concept of Ku, basic doctrine of Buddhism, to approach us to a vision about identity as a whole, as a complete entity between what is and what is not – and which does not have to be necessarily personal. Buddha establishes that everything is interdependent, nothing is independent by itself. He even denies the Ego, if there is no Ego, there are not others. Thus, everything and nothing become one and it is not possible for one to exist without the other.
Art, he defends, makes visible that part that it can't be seen. And what we appreciate must acquire an identity that is given by the awareness that we have (the recognition), the experience and the knowledge that we already have, which would brings us closer to the empirical rational arguments of Kant.
The horizon presented by Ku, could be a refreshing alternative for Art, and that it would take us to reflection, to reflect that part of the world that is not defined yet.
Identity
Czarnetta. Garrudo. Yamaguchi
21st January- 4th March 2016
Follow Artists In This Show