Summer Show
The show focuses on abstract painting and drawing and the artists ability to use mixed media in their works. There is a marked contrast between pastel colours and summery primary tones in the works.
Jul 20th – Sep 15th 2018
London, 52 Brooks Mews
Map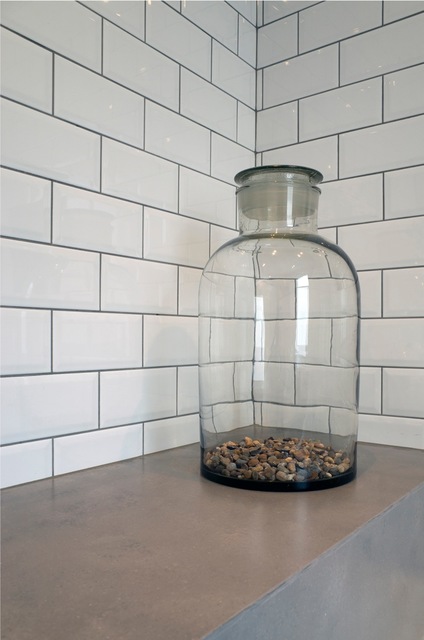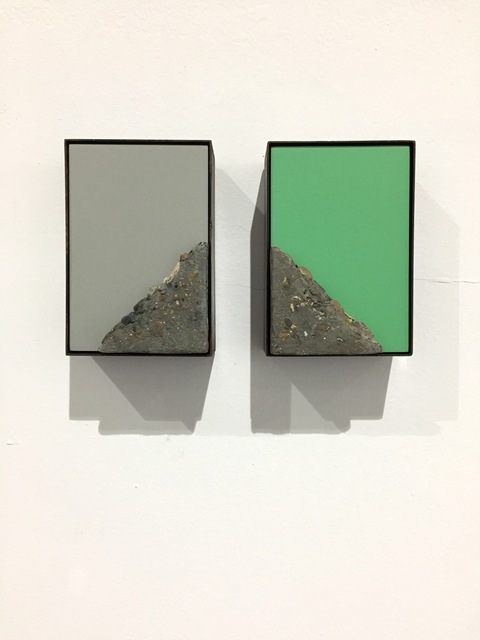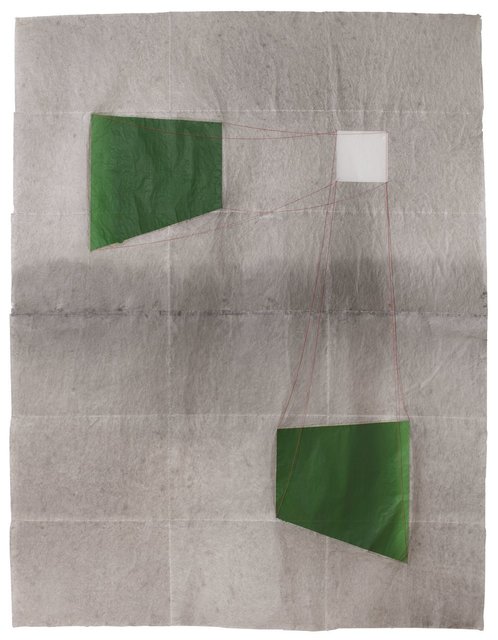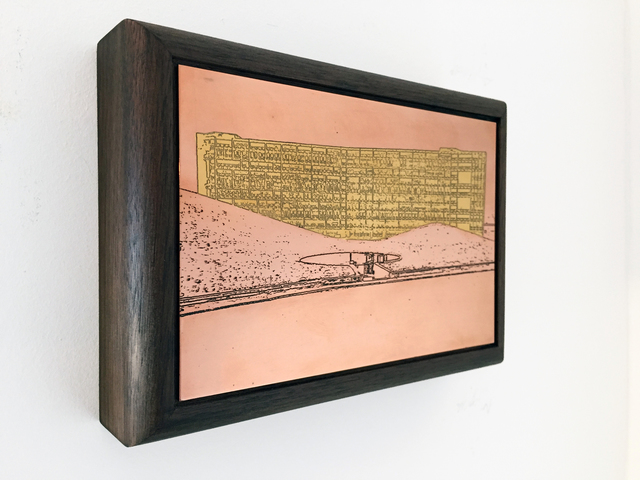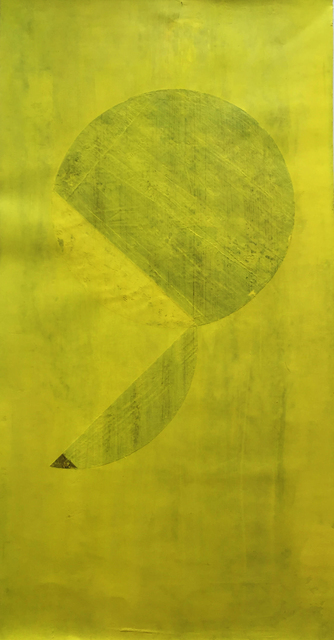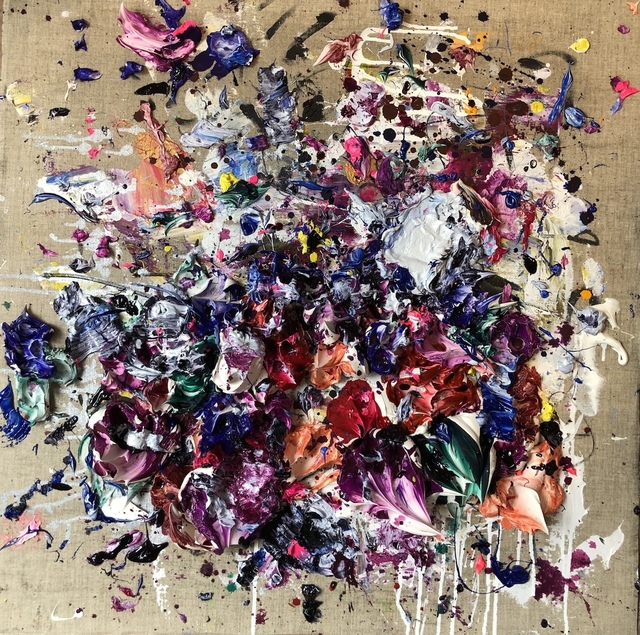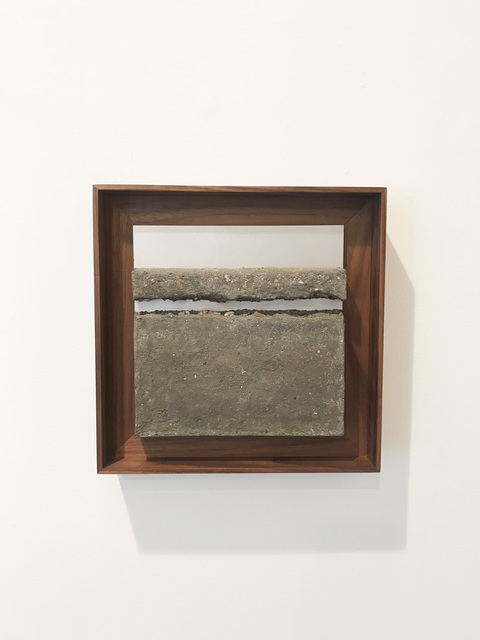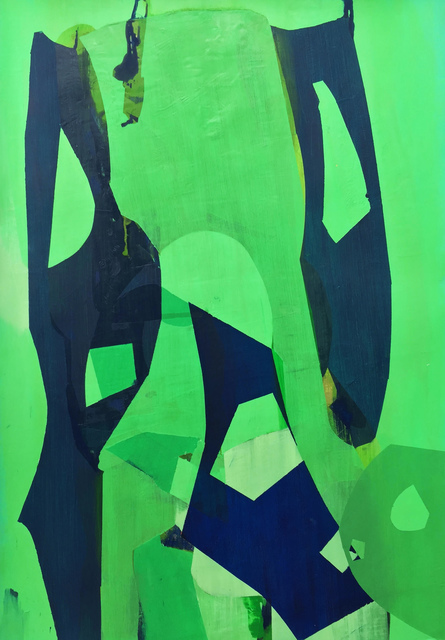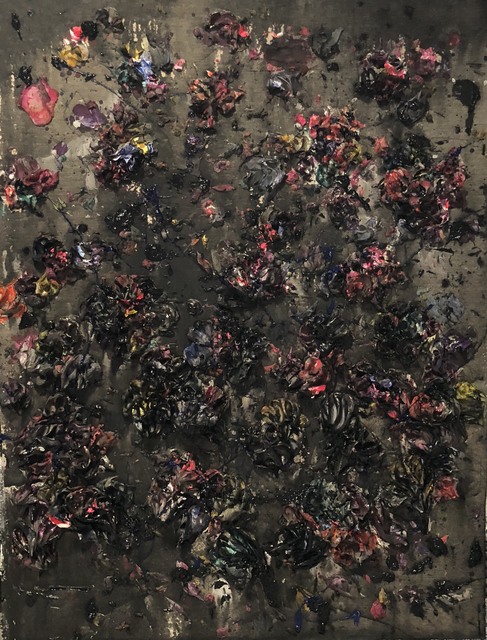 Press Release
The show focuses on abstract painting and drawing and the artists ability to use mixed media in their works. There is a marked contrast between pastel colours and summery primary tones in the works. The technique and medium used by each artist is unique and is developed through many years of practice and experimentation with different materials.
This exhibition combines mediums such as - aluminum foil, acrylic, pastel, strings, oil paint, acrylic paint, cardboard, glass, copper, gold, graphite, ink, hand-pressed paper, steel, pigment.
Lluis Lleó
Lluís Lleó grew up surrounded by a family of painters and artists. Throughout his younger years, he had struggled in school, fascinated by art rather than the classroom. Lleó was never formally trained in painting, however at the age of 16 he began working with his father who was a painter by profession. He learned technical skill in these teenage years, focusing on frescoes and touring through Romanesque churches in Spain. Lleo's body of work is about fragility, vulnerability and the tension between the substances. Working with a sandstone in his 2017 sculptural installation on Park Avenue, New York, as well as with oil on canvas and hand-presses paper from Nepal and Bhutan, each of these mediums in their own right have the ability to tear or crumble with the slightest tremor or disturbance.
Diana Taylor
The images and processes in Diana Taylor's work are linked by her pre-occupation with redundancy, failure and the ruin in visual culture. Screen-printed low-res images of aftermath from the impact of natural disasters are woven through motifs, diagrams, digital clip art and analogue stock imagery from printers' catalogues. Further layers of painted ruins, ornamental, architectural facades and fragmented, decapitated statues obscure the printed image. Each layer obfuscates the last, constructing a chaos of pictorial data until it begins to cancel out what was previously legible.
Patterns from cross-stitch and tapestries are painted or stitched into a grid background, with a nod towards early computer graphics and glitches. These grid-structure works are reminiscent of a maths workbook, coloured in and crossed out, laden with stickers, tattoo designs and cartoon language. Samples of flotsam and jetsam from the cultural landscape saturate the paintings like a Google results page of clipart or a computer desktop cluttered with files.
Lizi Sanchez
Lizi Sánchez's practice reflects on the emergence of modernist abstraction, combining this with references to confectionary brands, party paper chains, and articles of mass consumption. She uses common quotidien ubiquitous items such as packaging or building materials, looking 'at making and production in a market–driven world where surface, style and presentation seem to be the ultimate end'.
The artist re–purposes these materials, employing handmade processes that 'imitate, but essentially contrast with those of the mass market and the glossy high–end manufacturing of art production'.
Sánchez is interested in how the often severe and highly serious language of geometric abstract painting has been co–opted and transmuted to commercial ends. Rather than the virtuality of pure abstraction, divorced from material referents, Sánchez maintains a connection to the actual by appropriating her compositions from commercially available sources, often referencing high-end packaging. She takes designs and colour schemes from commercial sources and reproduces them, stripping them in the process of any logo or identifying text. Minus the branding, the original source is rendered unrecognisable – instead they recall their initial inspiration, the abstract language of Modernist painting.
Natalya Critchley
Natalya Critchley grew up in London, England, but moved to Venezuela at 18 to chase the light. She knew and loved 20th century modernist painters, and the brightness of their colours. Her work is inspired by the Venezuelan urban landscape and the architecture of industrial city and factories. Having lived in London, she never could fully escape a fascination with man-made landscapes, and has made this her subject since. She starts off her pieces with sketches, drawing first only the simplest and most recognizable shapes, eventually narrowing her scope and filling in the detail to create her finished pieces. She works with pastel, acrylic and also surplus elements from industrial buildings.
Ismael Lagares
Ismael Lagare's work unfolds in large-scale paintings, highly matteric and with an expressionist tinge. The methodology used by the artist is highly experimental, colourful and vibrant. His work sometimes lies between figurative and abstract.
Lagare's has participated in a group shows in cities such as Valencia, Gijón or Huelva. Besides, he has been awarded in several national and international competitions. He has also exhibited at ARCO, Art Madrid, MACO and Art Lima.
Augusto Villalba
Augusto Villalba has explored and developed a pictorial language based on found objects and the visual noise of daily life. These familiar forms are transferred, manipulated and combined with imagery from the artist's memory resulting in almost abstract constructions, which develop new narratives.
Villalba's most recent work focuses on the packaging as a subject, which is recoded, giving it a new role and a new reality.
Colour is a significant element in all of his work, being influenced by both old masters and contemporary artists in order to further his artistic evolution.
Charlie Warde
Charlie Warde creates works of art recreating sections of concrete buildings, such as Ernö Goldfinger's Trellick Tower in West London and of Robin Hood Gardens in Poplar, designed by English architects Alison and Peter Smithson.
Warde was 'artist in residence' at Trellick Tower focusing on the materials of the building. He produced a series of '3D paintings' exploring damaged areas of the building's curtilage and the spalled surface of the 31-storey tower. These 'Plastic Paintings' mimic the Brutalist building material, concrete. Each of the works is made entirely from artist pigments and acrylic mediums.
Warde was 'artist in residence' during 2013 at Goldfinger's home 2 Willow Road where he made etching-based works exploring Goldfinger's Utopian drive to build for a better world. His most recent example, Memorandum (Robin Hood Gardens), was June's "Print of The Month" at the V&A Museum.
He also made Homes of Tomorrow, four radio programs on Goldfinger's ideas and legacy, with sound artist James Torrance. The series features on Architecture degree syllabi throughout the world.
Follow Artists In This Show