Covered in Time and History: The Films of Ana Mendieta
Apr 20th – Jul 22nd
Berlin, Niederkirchnerstraße 7
Map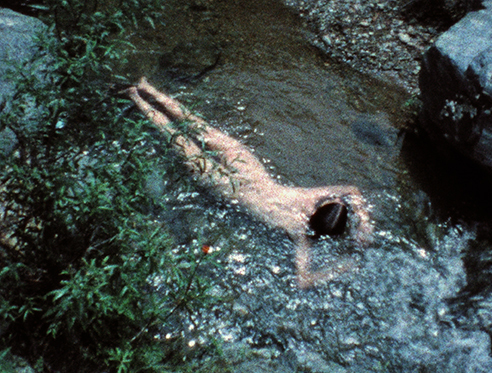 Press Release
Ana Mendieta (1948-1985) represents one of the most outstanding artistic positions of the 1970s and 1980s. From 20 April to 22 July 2018, Martin-Gropius-Bau will present her multi-layered film work, which has been recently restored and digitised, the result of several years of research work.
Ana Mendieta's work moves freely between disciplines such as body art, land art and performance art, without adhering to any particular medium or movement. The common element is the recurrent use of her own body in dialogue with the surrounding environment of nature – not least in order to question the separation between nature and the human body. Her artistic work transcends many boundaries, including those of artistic disciplines, geographic and political spaces, and research into history, gender and culture.
An exhibition organised by the Katherine E. Nash Gallery at the University of Minnesota, curated by Lynn Lukkas and Howard Oransky. Made possible by the Capital Cultural Fund.
Follow Artists In This Show