Dawn DeDeaux and Lonnie Holley: Thumbs Up For the Mothership
Thumbs Up For the Mothership features works by Dawn DeDeaux and Lonnie Holley. Deeply influenced by their southern roots, both artists mine the landscapes around them for found objects and engage in dialogues around issues of ecology and social justice.
Apr 28th, 2017 – Jan 1st, 2019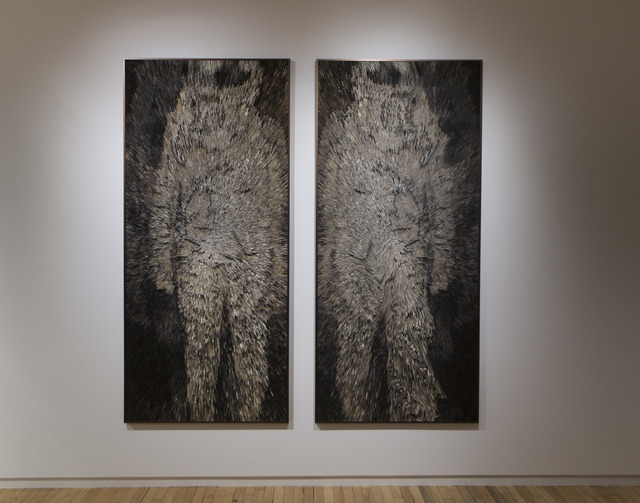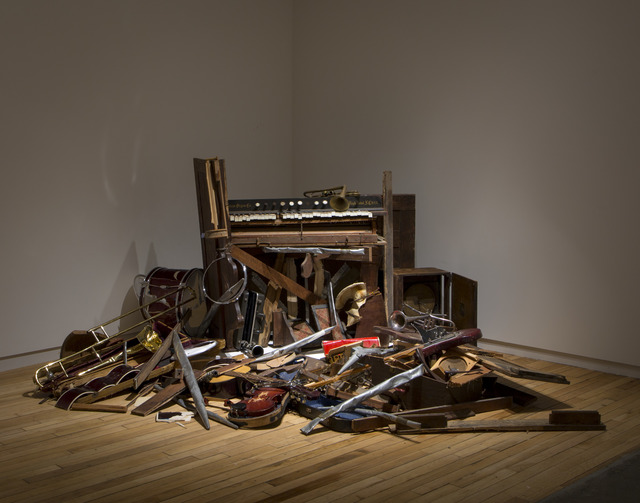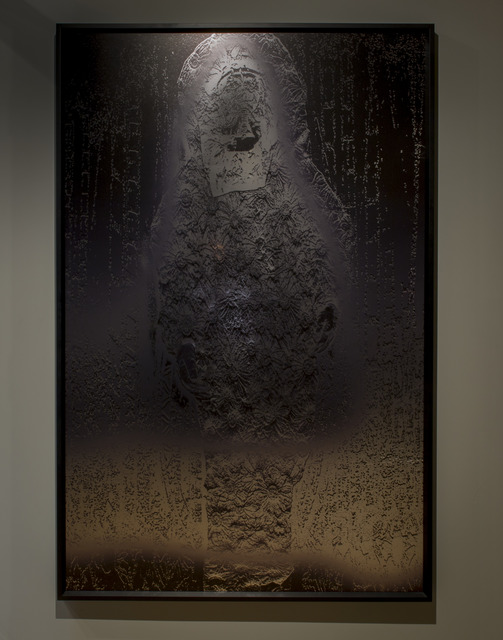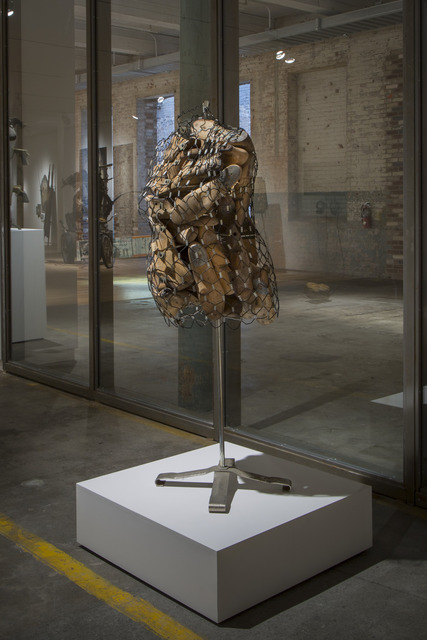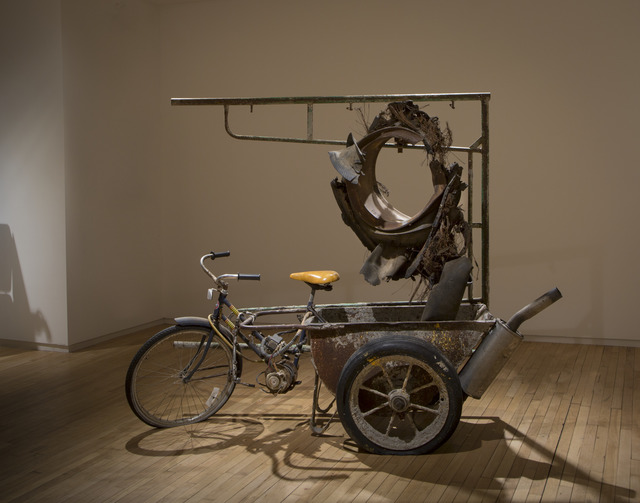 Press Release
Dawn DeDeaux and Lonnie Holley: Thumbs Up for the Mothership1
First exhibition in a series focusing on artists from the Rauschenberg Residency Program in Captiva
NORTH ADAMS, MASSACHUSETTS — Marking the first exhibition in a series that is designed to give an extended public forum to artists who have participated in the Captiva studio residency program of the Robert Rauschenberg Foundation, Thumbs up for the Mothership features individual works as well as a collaborative installation by Dawn DeDeaux and Lonnie Holley. In a joint statement, Rauschenberg Foundation Executive Director Christy MacLear and MASS MoCA Director Joseph Thompson note, "This exhibition perfectly captures the spirit of the Rauschenberg Foundation-MASS MoCA partnership, which offers artists working across a multiplicity of disciplines — including sculpture, music, painting, dance, and video — generous time and space to further develop and bring to the public ideas that sprang from their time in Bob's rather magical studio complex. And it's a felicitous inauguration, full of optimism, in that both DeDeaux and Holley believe in the transformative power of art, much like Rauschenberg himself, who held that 'art can change the world.'"
DeDeaux and Holley might at first seem like an unlikely pairing — DeDeaux is a conceptual artist from New Orleans and Holley is a self-taught sculptor and musician from Alabama. However, both mine the landscapes around them for found objects (a nod to Rauschenberg's "combines"), both are deeply influenced by their southern roots, and also engage in dialogues around issues of ecology and social justice. DeDeaux and Holley firmly believe that through art, they can address these issues and "help heal the mothership." Both DeDeaux and Holley frequently experiment with mixed media and incorporate performance into their practice — ranging from totemic found objects and photography to experimental blues music and Afrofuturist philosophies. These artists share a deeply held sense of resoluteness and optimism that infuses their art. Holley states: "There are so many rocks and so many broken stones and so many nails and sticks and weeds and debris and garbage and trash. We have to plow and mine the worst things on this earth to make them better, and to make us better, so we can show the world: I can handle it. I can deal with it. I can live with it. I can go on."2
The artists were invited to work together for this exhibition by MASS MoCA Curator Denise Markonish, noting, "When I studied the list of artists who have attended the Rauschenberg Residency I wanted to honor Rauschenberg's belief that art matters in people's lives, and to society as a whole, but I also wanted to capture the cross-disciplinary spirit that makes the Captiva residency so vibrant. That is why I chose DeDeaux and Holley, for this first collaborative foray. I know both these artists will benefit from a shared dialogue and the opportunity to make and exhibit new works, both in the gallery and on the MASS MoCA stage.
Thumbs Up for the Mothership will begin with examples of DeDeaux and Holley's individual works. This includes DeDeaux's most recent series Mothership which she sees as "both a metaphor for Earth in need of stewardship; but if we fail, Mothership becomes our constructed lifeline vessel, transporting us to new frontiers beyond."3 In this series, prints of space suits are combined with ladders leading the way, perhaps, to a kind of salvation. And Holley's evocative sculptures built from found objects, existing almost as three-dimensional sketches for ideas and stories. For instance, a broken-down piano in a corner has a surprisingly figurative quality to it, or in other assemblages we might detect faces drawn out of wire. These works will flank the gallery and merge in the center with a new collaborative installation that will be made in the four places important to these artists: New Orleans, Atlanta, North Adams, and Captiva.
The visual components of their work together at MASS MoCA will be on view for 18 months, during which time the two artists will also collaborate on a new performance work for the MASS MoCA stage. Holley — a notable musician who recorded his first album in 2012, at age 62 — will perform new music to accompany a collaborative stage design and video by DeDeaux. "It's unusual to find an art museum that devotes such a large part of itself to music, dance, and theater, and we want to take advantage of that," said DeDeaux. Holley adds, "We're going to work together to give you all that 'two thumbs up' experience."
About the Artists
Dawn DeDeaux (b. 1952, New Orleans, LA) has been merging art with new technologies since the 1970s, using a variety of media approaches to engage diverse communities. Early works include: CB Radio Booths, which literally travelled communication systems to the streets of underserved communities. Mid-career works focused on large-scale installations and immersive, media environments including The Face of God, at the 1996 Olympics in Atlanta. Recent works are inspired by environmental changes such as: Project Mutants, The Goddess Fortuna, and The Mothership Series. DeDeaux was awarded a Rauschenberg Residency in 2013; a Joan Mitchell Foundation Public Sculpture Award (2008); and an NEA Grant (1992). Recent solo exhibitions include: Tulane University Center for Bioenvironmental Research, New Orleans, LA (2014); Acadiana Center for the Arts, Lafayette, LA (2014); and Marfa Ballroom, Marfa, TX (2010).
Lonnie Holley (b. 1950, Birmingham, AL) has devoted his life to the practice of improvisational creativity since 1979. His art and music, born out of struggle, hardship, but perhaps more importantly, out of furious curiosity and biological necessity, has manifested itself in drawing, painting, sculpture, photography, performance and sound. In 2012, Holley made his debut as a recording artist with Just Before Music (Dust-to-Digital), followed in 2013 with Keeping a Record of It. Holley's music and lyrics are improvised and evolve with every event, concert and recording. Holley's work has been shown at the Whitney Museum of American Art, NY; The Studio Museum of Harlem, NY; Prospect 2, New Orleans, LA; and is in collections of The Smithsonian Museum of American Art, Washington, DC; The Philadelphia Museum of Art; Museum of Fine Arts, Houston, TX; High Art Museum, Atlanta, GA; and American Museum of Folk Art, NY. Holley lives and works in Atlanta, GA and is represented by the James Fuentes Gallery, New York.
Sponsorship
Major exhibition support provided by the Robert Rauschenberg Foundation, Horace W. Goldsmith Foundation, the Barr Foundation, and the Massachusetts Cultural Council.
Images
A collection of high-resolution images is available here: bit.ly/DeDeauxHolley
About MASS MoCA
MASS MoCA is one of the world's liveliest (and largest) centers for making, showing, and enjoying today's most important art, music, dance, theater, film, and video. Gallery admission is $18 for adults, $16 for veterans and seniors, $12 for students, $8 for children 6 to 16, and free for children 5 and under. Members are admitted free year-round. The Hall Art Foundation's Anselm Kiefer exhibition is open seasonally, spring – fall. For additional information, call 413.662.2111 x1 or visit massmoca.org.
Hours
11am to 5pm, closed Tuesdays
Follow Artists In This Show