The Half-Life of Love
Borrowing its title from the final lines of "This Is How You Lose Her" by Junot Díaz, The Half-Life of Love explores the melancholic experience of romantic encounter: the heady sensation of first looks, the effective ebb of time, and the traces of a lover's absence.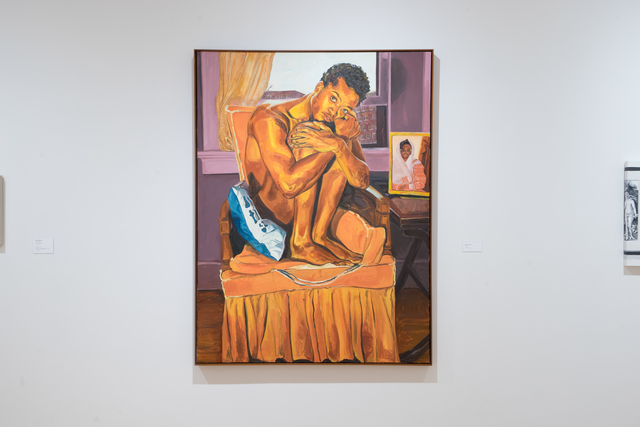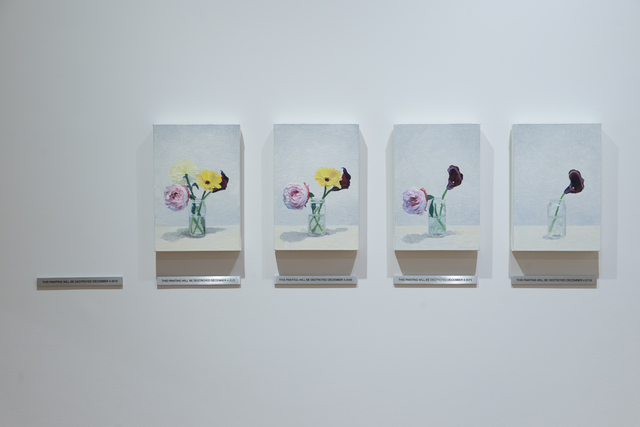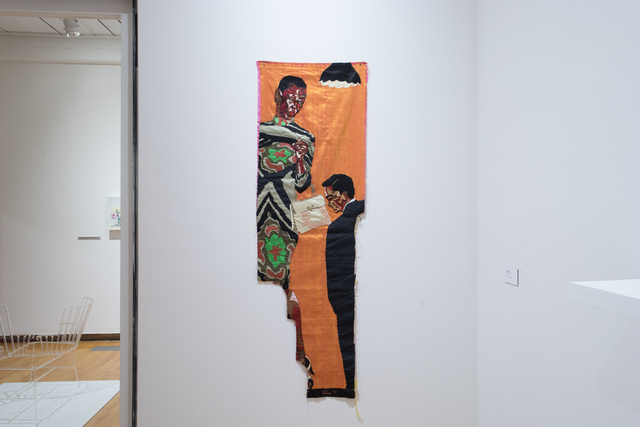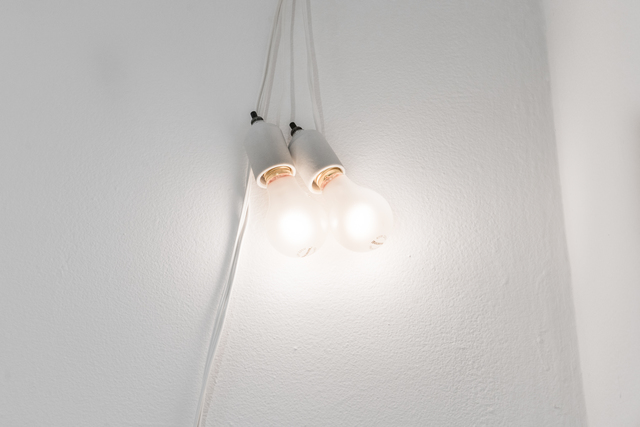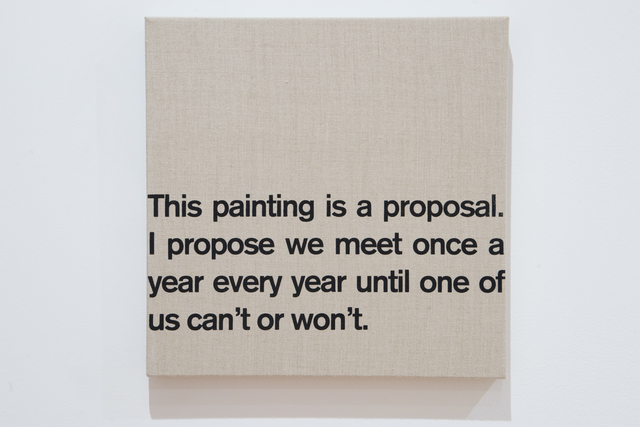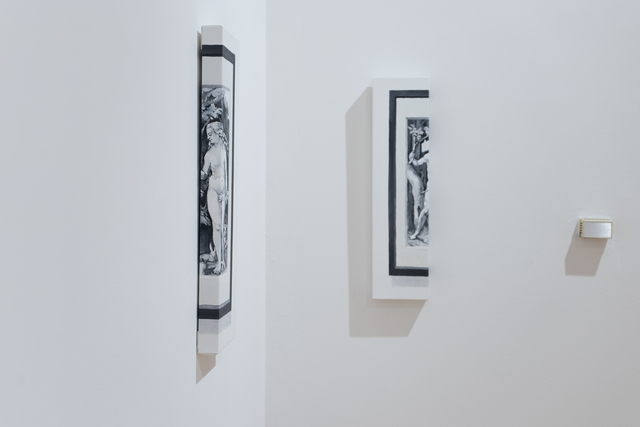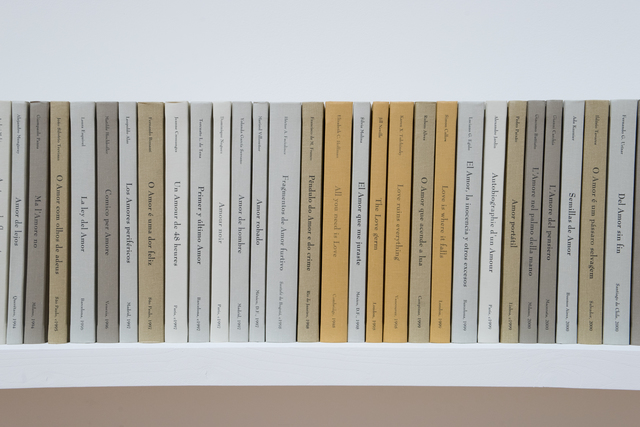 Press Release
The Half-Life of Love
Seven artists delve into the melancholic experience of romance
NORTH ADAMS, MASSACHUSETTS — Borrowing its title from This Is How You Lose Her — Junot Diaz's 2012 collection of short stories chronicling the fallout of infidelity — The Half-Life of Love brings together an intergenerational group of artists who explore the melancholic experience of romantic encounter: the ecstasy and ache of intimacy, the affective ebb of time, the cycles of a partner's inevitable arrivals and absences. The exhibition features work by Jordan Casteel, Cynthia Daignault, Deana Lawson, Dave McKenzie, Kambui Olujimi, Valeska Soares, and Billie Zangewa. Through a variety of artistic approaches — including painting, performance, photography, sculpture, and video installation — and ranging in tone from honeymoon to heartbreak, the artists present love as a social contract, at once rife with possibility and precariousness. The exhibitions opens on Saturday, May 6, with a reception for the artists.
In Binky & Tony Forever (2009), Deana Lawson engages early memories of infatuation and the emotional surrender of young love. The striking photograph captures a young couple in a moment of tender embrace, their bodies entwined at the edge of a bed. A poster of Michael Jackson watches over the intimate scene. Set in the artist's apartment in Bed-Stuy, Brooklyn, the composition stirs with a sense of nostalgia, as if acutely aware of the life expectancy of first love. "I felt like [the title] represented young love without actually saying it," Lawson said. "It reminded me of how people would tag their boyfriends and girlfriends by carving in a tree or as graffiti on a wall and make a heart around it."
If Binky & Tony Forever pictures the pleasure of proximity, then Somewhere someone is rushing furiously toward you (2015) considers its counterpart: the chasm that can develop between friends and lovers. Inspired by the opening lines of John Ashbery's modified sonnet "At North Farm," and the ritual of reading poetry to each other, the immersive installation is the first collaboration between painter Cynthia Daignault and photographer Curran Hatleberg. Beginning on opposite coasts and charting the shortest non-interstate route across the United States, the artists met in the geographic center of the United States — Lebanon, Kansas — and kept driving and passed one another. Using matching photographic equipment, each artist spent one week documenting their personal experience on the road. The resulting work is a slideshow projection of two points of view "at once parallel and subjective, redundant and variable."
Valeska Soares likewise considers the inherent distance that animates relationships. Conversation Piece (2010) is composed of two glass chairs, which share an arm yet face opposite directions. If two people were to sit, they would struggle to see each other, and inevitably collapse into splintered glass.
With Declaration (2012), Dave McKenzie extends the conversation into the air. Originally conceived for Art Basel Miami in 2012, the ephemeral performance features a plane flying text-based banners of marriage proposals addressed to and from lovers with gender-neutral names. Adapted five years later for the skies of MASS MoCA's home city of North Adams, Massachusetts, Declaration will occur three times during the run of the exhibition and considers the relevance of legibility — whose declaration of love is recognizable by whom — in the years after the landmark passing of Obergefell v. Hodges and the tumult of our political landscape today.
Throughout his practice, Félix González-Torres meditates on the irreconcilable subjectivity of love and the fraught act of communication between lovers. Untitled (March 5th) #2 (1991) is fashioned from two bare light bulbs suspended from extension cords. Conceived in the year of his partner Ross Laycock's death, González-Torres included the subtitle as a discreet reference to the day on which Laycock was born. At once reminiscent of a couple huddled in the dark, the union is a nevertheless tenuous one: one bulb will almost inevitably dim before the other.
What happens after love — and life itself — are extinguished? In Your Absence, the Skies Are All the Same (2014) by Kambui Olujimi dwells in the aftermath of love, exploring the cognitive dissonance of obsession, sappiness, erasure, kitsch, and the sublime of romance. The large-scale installation consists of multiple channels of synchronized video of 40 skies from cities around the world, accompanied by quadraphonic sound crooning thirteen versions of the American classic, I'm Gonna Make You Love Me, constantly reconfigured and remixed so that each visitor receives a new and singular experience upon each encounter.
About the Artists
Jordan Casteel (b. 1989, Denver, CO) received her BA in Studio Art from Agnes Scott College in Decatur, Georgia, and her MFA in Painting and Printmaking from Yale School of Art in New Haven, Connecticut. She has exhibited in North Carolina, New York City, and Boston, and her work has been featured in Artforum, The New York Times, Flash Art, New York Magazine, FADER, Time Out New York, The New York Observer, and Interview Magazine. Casteel is an Assistant Professor at Rutgers University-Newark. She lives and works in New York, NY, and is represented by Casey Kaplan.
Cynthia Daignault (b. 1978, Baltimore, MD) received her BA from Stanford University, was a MacDowell Colony Fellow, and is the recipient of a Rema Hort Mann Foundation Grant. She has exhibited her paintings at White Columns, Lisa Cooley, Rowhouse Project, the Museum of Contemporary Art Denver, the Fort Worth Modern, and the Brooklyn Museum. Daignault is the founder of the publication A-Z, an editor of the Sean Landers Monograph, Improbable History, and the former associate director of the Felix Gonzalez-Torres Foundation. She has published two limited edition artist books, titled CCTV (2012) and I love you more than one more day (2013). She lives and works in Brooklyn, NY.
Sponsorship
The Half-Life of Love is made possible by the Sterling and Francine Clark Art Institute in support of MASS MoCA and the Williams College Graduate Program in the History of Art. The exhibition is curated by Margo Cohen Ristorucci, a second-year student in the Williams College Graduate Program.
Images
A collection of high-resolution images is available here:
About MASS MoCA
MASS MoCA is one of the world's liveliest (and largest) centers for making, displaying, and enjoying today's most important art, music, dance, theater, film, and video. MASS MoCA will nearly double its gallery space in spring 2017, with artist partnerships that include Laurie Anderson, the Louise Bourgeois Trust, Jenny Holzer, the Robert Rauschenberg Foundation, and James Turrell.
Gallery admission is $18 for adults, $16 for veterans and seniors, $12 for students, $8 for children 6 to 16, and free for children 5 and under through May 21, 2017. Members are admitted free year-round. The Hall Art Foundation's Anselm Kiefer exhibition is open seasonally, spring – fall. For additional information, call 413.662.2111 x1 or visit massmoca.org.
Hours
11am to 5pm, closed Tuesdays
Follow Artists In This Show